My dad is a pretty lousy car shopper. He has established a pattern of deciding he wants to buy a car, then delaying the purchase as long as possible, then buying something too quickly. Somewhere in this process, he decides what he wants to buy, despite continuing to look around at other cars. If you've been enlisted to help him through this process, you'll want to bring along some off-brand acetaminophen.
Much of what complicates the shopping process with my dad is his budget. By his way of reckoning, five dollars is a couple of dollars too much to pay for a decent used car. So, a nice low-mileage Buick with an asking price of $19,990 takes some warming up to. Dad's in a Buick Lucerne right now. He seems fine with the car; my mother says she hates it. She says she can't see out of it. It's worth noting that before the Lucerne, Dad had never paid more than $10,000 for a car, and he felt that even that much was something of an extravagance.
Here I present five cars I have tried to talk my dad into buying. If you've ever played a role in a car purchase involving your parents, tell us about it. I'd wager you've got a story worth sharing.
You Might a Baby Boomer Car Guy If…
5 Cars I Tried to Talk My Dad Into Buying
2009 Cadillac DTS Platinum
Man, I wanted my dad to buy this car. He had just retired at the time we test drove this honey, and he seemed especially susceptible to the lure of used luxury. In the end, Dad just dragged his feet. He just didn't see himself as a Cadillac driver. For folks not in the know, the Platinum trim level brings with it some pretty meaningful upgrades over lesser DTS models. Inside there's more leather, a suede-like Alcantara headliner, and unique real-wood accents with cool-looking contrasting inlays. Plus, the Northstar V8 was good for 292 horsepower in Platinum trim, up from 275 in lesser DTS models.
2008 Chrysler Pacifica
Pacifica was the car I would never recommend to anyone but my dad. It was a little clumsy, a little ugly, and no fun to drive. But, as far as my dad is concerned, style and performance are not metrics by which cars should be judged. My dad wants space, a reasonable amount of power, and an out-the-door price that can be covered with a little folding money. Pacifica was discontinued after 2008, and the parting-shot rebates on these cars were tremendous. At one point, there was $4,000 on the hood, which should have cleared inventories of this wagon-esque crossover quickly, but they seemed to linger on lots forever. For my dad, Pacifica's classy cabin, simple controls, and fire-sale pricing should have won him over, but I think he had issues with driving something other than a sedan.
Driving in the 21st Century: 10 Car Things Millennials Will Never Experience
2014 Buick Encore
My mom can't park a car to save her life, and my parents' battle-scarred Lucerne is proof of that. Plus, she says she can't see out of the car, complaining mostly about the aft view. For them, now, I recommend the Encore. It's a Buick, which should feel safely familiar. But, with a tiny footprint and excellent sightlines, Encore should prove much easier to maneuver around discount malls. Plus, despite Encore's tiny wheelbase, its upright design allows for a surprisingly room cabin, which is cool as my folks are often found with guests in the back seat. I am still working on getting this vehicle on my dad's next-car radar.
2009 Toyota Avalon
Often referred to as the Japanese LeSabre, Avalon represents simplicity and refinement at their best. Actually, compared to the last LeSabres, this Avalon boasts more power and rear-seat space. Ultimately, Dad wasn't going to buy anything but an American car, so the Avalon conversation was pretty short. A shame, because with its simpler lines, the Avalon would likely have hidden dings and dents better than the Lucerne.
Any Ford Mustang Convertible
My dad doesn't indulge himself much, and he has never really owned a fun car. He's mumbled over the years about buying a convertible someday, but he never really gets beyond the mumbling stage. As a second car, I can't think of a better drop-top than a recent-model-year Mustang. Used, they're affordable, and even with the base V6, Mustangs are fun to drive. A big bonus for my folks would be the functional rear seat, which is plenty large enough for the grandkids or even the occasional agreeable adult. Also, I would expect that Dad would let me borrow the car from time to time.
Three Things Your Mother Never Did in a Car, But You Probably Did 
Cars I Tried to Talk My Dad Into Buying
The Nova and the Pistachio Shake: How My Dad's Chevy Betrayed Me
Cars I Tried to Talk My Dad Into Buying
Written by: Tom Appel
on July 25, 2013.
on November 2, 2021.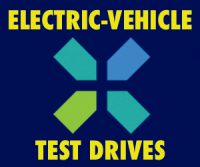 Auto Shows
Steve & Johnnie's Road Tests