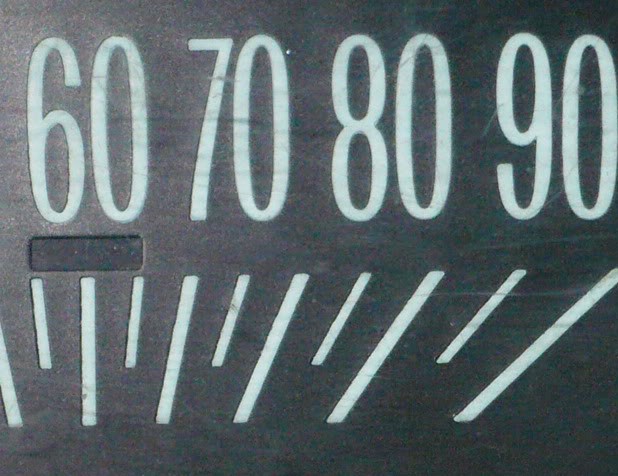 Boys are idiots. As my daughter approaches dating age I remind her of this fact on a regular basis. Most boys show shockingly bad judgment when it comes to basic life challenges, especially those relating to the handling of money, dealing with girls, and driving. Especially driving. As a former idiot, I believe I can speak on this topic with a certain amount of authority.
Five Favorites I Couldn't Afford New, But Can Afford Now
Funny thing about chromosomal lunacy; it's not easily explained to those of the opposite sex. For the same reason I can't wrap my head around wanting to spend time at a craft fair, my mother could not for the world understand why I needed to run quarter-mile blasts through a swamp (see below).
As I've mentioned in previous posts, I lived in a time and place that afforded me a certain level of idiocy forgiveness, at least in regards to car things. Nothing would have compelled me to spend money more wisely, and nothing was going to reel me in lady wise.
When I began driving in 1982, the suburban Chicago town I knew as home was still at the rural fringe of the metropolitan area. I passed cornfields on my way to school (often rather quickly), and, if I was careful, could make the trip across town without ever encountering a traffic light, or a law-enforcement representative.
I shouldn't say ever, as I recall appearing before the local magistrate, my mother by my side, explaining why I was doing 85 mph on a stretch of road through a local marsh with a clearly posted 45 mph limit. It was not until we were in court that my then-legal guardian (mom, to me) became aware that I had been doing 40 over. I took the bus to school for a few weeks after that.
Here please find three of the more absurd things my car-obsessed buddies and I wasted our time, and risked our lives doing. Things we could not, and still cannot, explain to our mothers. Looking back, I take great comfort knowing that my only child is female.
Breaking the Triple Digit Barrier
In its best and final state of tune, my '76 Pontiac Ventura was good for an observed 0-60-mph time of about seven-and-a-half seconds. While that performance seems quaint by contemporary standards, that's about what an '84 Corvette was good for, and it certainly seemed fast at the time.
Yet, despite seemingly reckless levels of power at my disposal, there was one thing I ached to do, yet feared attempting: breaking the triple-digit barrier. There were a couple of good stretches of local road perfect for just such a run, but the fear of being busted, and the fear of explaining to my father just what the hell I was doing, largely kept me under 80 mph. Largely…
At the time I was dating a girl whose family spent a couple of weeks each summer someplace deep in the center of Wisconsin–deep, rural, and mostly unpoliced. It was here, someplace North of Devil's Lake, that I first crossed the triple-digit barrier.
I cheated a little, in that I chose a downhill course, but that gave me a clear view of the area, which was all pasture and grass. If I was going to do this, this was the place. Comforted by the fact that I had just shod the trusty Ventura with new, good-quality rubber, and with my girlfriend in the passenger seat, I mashed the throttle. Going downhill, 80 mph came up fast. So did 90. But at about 95, things got dicey. The front end of the car felt like it was lifting, and wind noise in the cabin rose to distressing levels. The pedal was floored, but additional speed came slowly.
Still, I soldiered on, 96, 97—it was then I realized that watching the road and watching the speedometer at the same time is tricky stuff at nearly 100 mph. Which I finally hit. By this time, I was on a level stretch of road with a swell coming up quick. I couldn't see past the hill, so I nailed the brakes firmly, scrubbing off about half our forward velocity in a matter of moments.
As it turned out, mid-Seventies General Motors front-disc/rear-drum brakes weren't really meant to rapidly haul cars down from 100 mph.  More troubling than the pits-of-hell burning smell was the mushiness of the pedal. But the brakes were fine, as it turned out, cooling down quickly as we traveled away from the site of my unmentionable personal victory.
Some years later, my buddy purchased a BMW 535i. Nice car, black-on-black automatic. As we traveled on the interstate in that car one day, my buddy casually interrupted the conversation to note, "Geez, I gotta slow down, I was going 100 just now." As we coasted down to 80 mph or so, I recall thinking how much easier it was to cross the triple-digit mark the second time around.
Thank You, Tony: Remembering the Guy Who Gave Me My First Car Job
Smokey Burnouts, in Reverse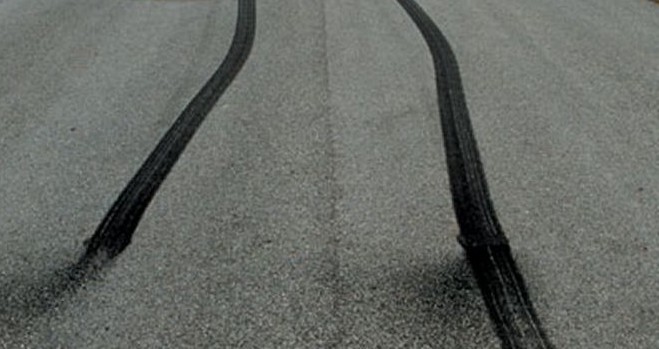 Among the stupid things we enjoyed doing, reverse burnouts must be regarded as the safest, yet not all of us partook. I think the stutter point here is going backwards. It's fairly tough to commit to full-throttle action when your path, straight as it may be, is only visible through a mirror.
But fear is relative, and young idiots are not easily curbed. To this day I can't say exactly why putting your car in reverse and nailing the throttle is funny, but it really is. Plus, with less weight in back, and a reverse-gear ratio likely about the same as first gear, getting smoke was actually easier going the wrong way.
As our idiot years came during the heart of the low-compression-ratio Seventies and Eighties, many of our cars needed help working up a head of smoking Goodyear. Going backwards was an elegant solution to our low-power problem.
 Driving Over Things
I was in my early twenties when the Jeep CJ-7 came into my life. The immediate impact of owning a Jeep came twofold. First, I got a buzz cut, this because I never put the top up on the Jeep if I didn't have to, and carrying a comb around wasn't my thing. Second, I was overcome by an inexplicable urge to drive over things. Any things. Curbs, barriers, logs, it didn't matter much, just so long as I was doing something Jeepish.
Fortunately, my town was rife with new housing developments at the time, and low on folks who cared very much if you drove through them. It seems a miracle now, but we never managed to get the Jeep stuck, at least not so stuck that we ever needed more than folks on board to push us clear.
Looking back, I am most amused that we never actually went off-roading. By that, I mean we never sought out a real off-road trail with real rocks, boulders, and fellow adventure seekers from whom we might have actually learned something about what we were doing. It actually never crossed our minds. Instead, we plowed through drainage ditches, traversed axle-deep mud in new-home developments, and waded through the floods that were common in our neck of suburbia before the sewer systems were modernized. Good times.
More Jeep: Why I Want Another CJ-7
Things Your Mother Never Did in a Car