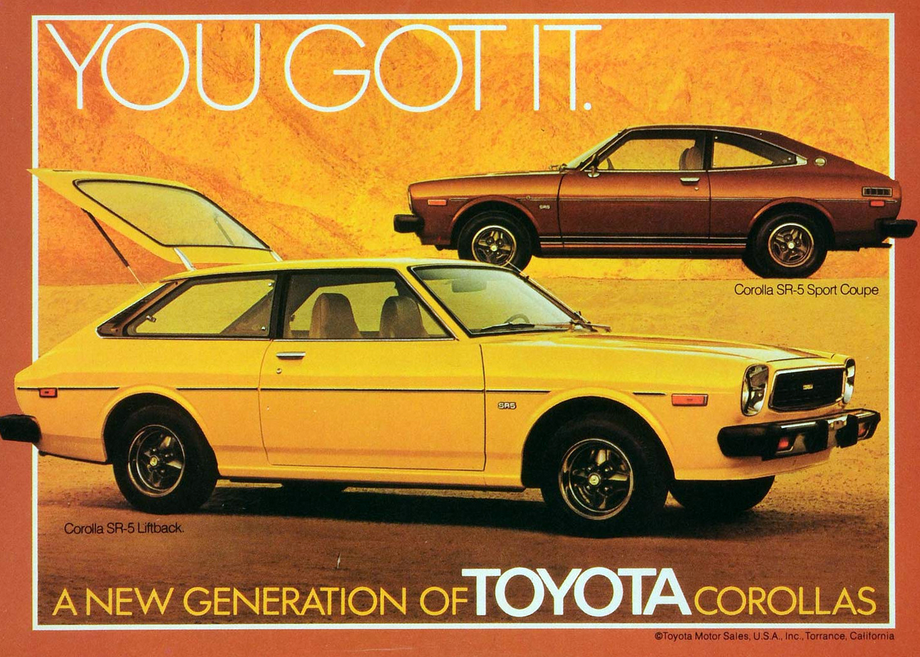 It's tough to say exactly when Toyota became a mainstream brand. I would argue that the Japanese carmaker shed its niche-market "economy-car" image in the U.S. when it rolled out the inaugural Camry in 1983. With the Camry, Toyota had a product that could be cross-shopped directly with popular U.S. model vehicles.
Toyota first entered the American market in 1957. Apparently some cars may have been imported earlier in the Fifties, but not through any official arrangement with the automaker.
From those decidedly humble beginnings, Toyota has has blossomed into one of the most successful automotive brands around. In 2015, the company sold 2.1 million cars and trucks in the U.S., making it the third most popular brand following only Ford and Chevrolet, in that order.
Here we have collected ten classic Toyota ads spanning much of the brand's time in the U.S. If you've spent time with any of these vintage Toyotas, please tell us about it. Seems a lot of interesting stories spawn from time spent with Tercels and Coronas.
1969 Corona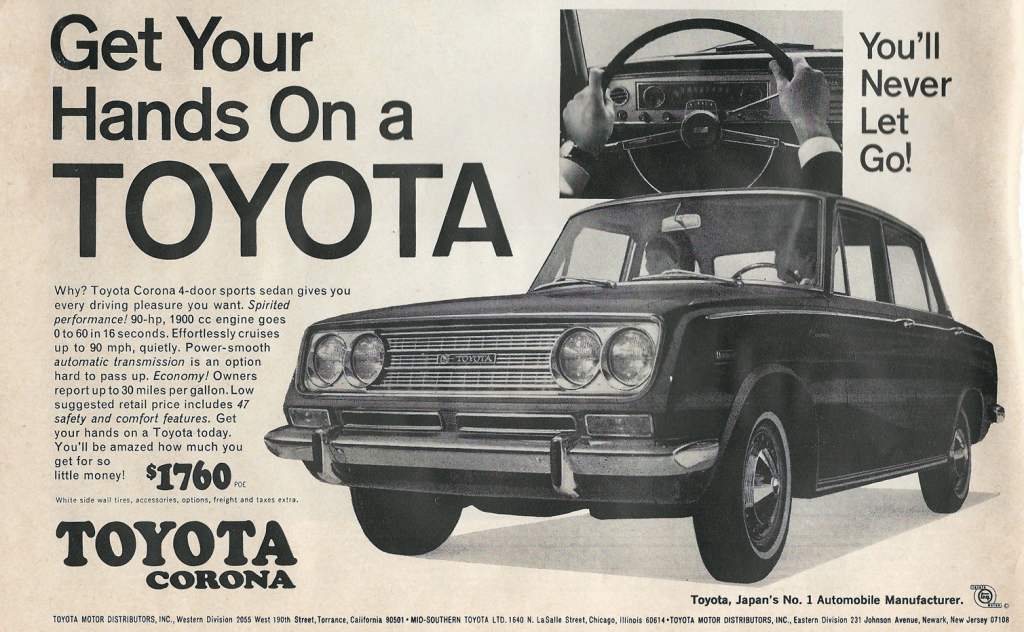 1970 Land Cruiser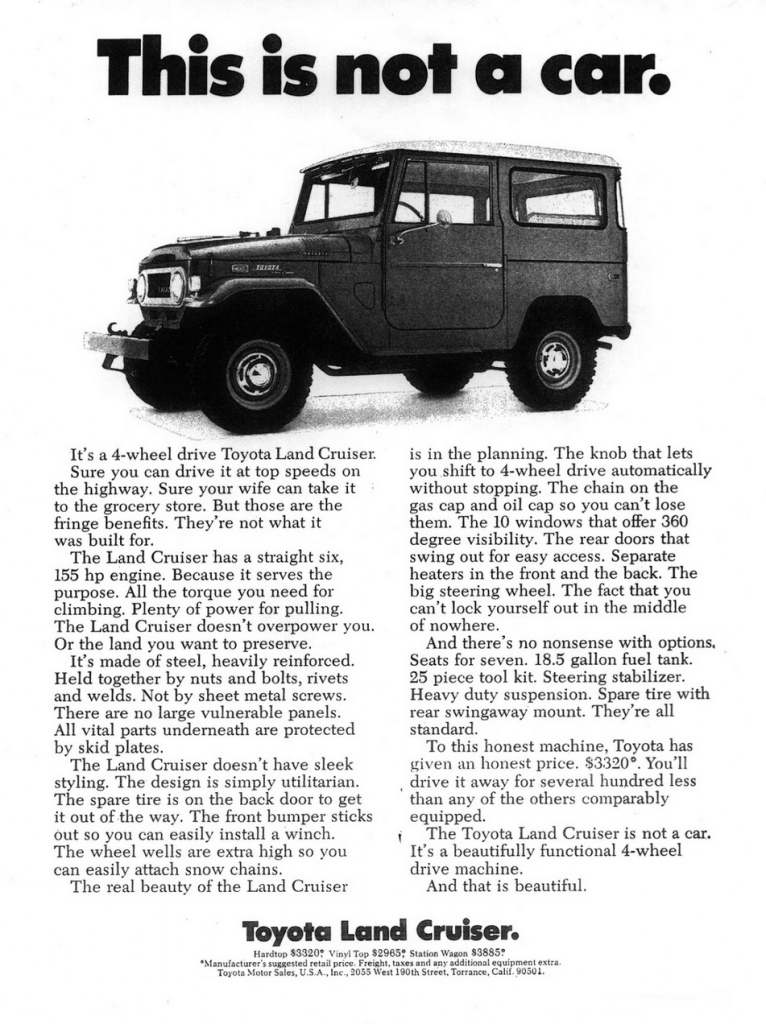 1971 Mark II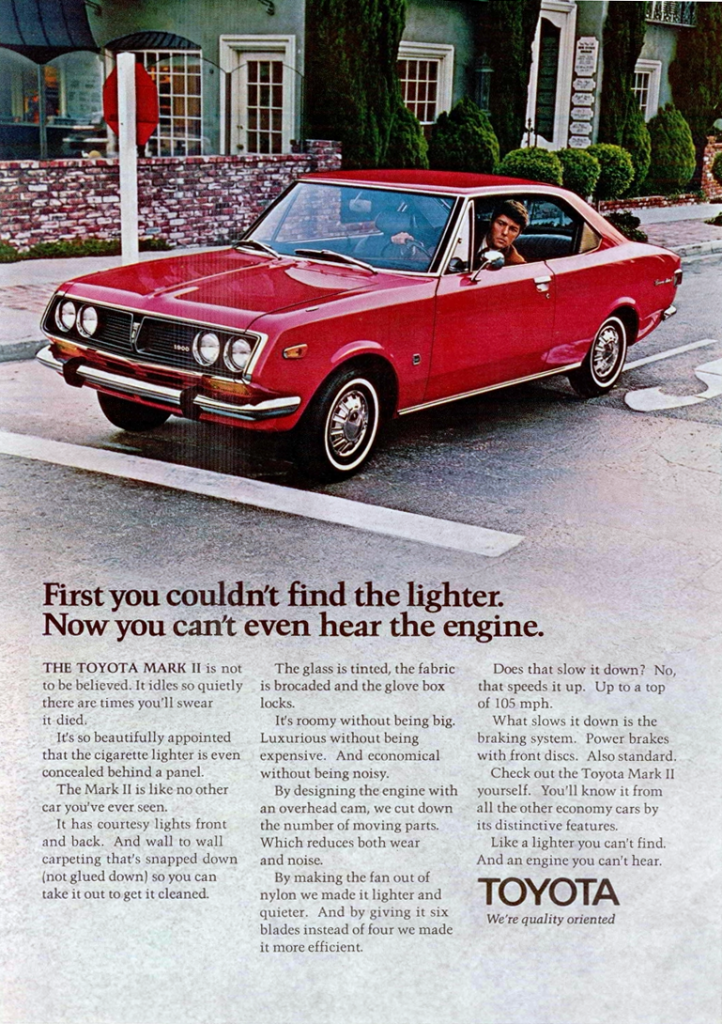 Kenosha Madness! 10 Classic AMC Ads
1974 Celica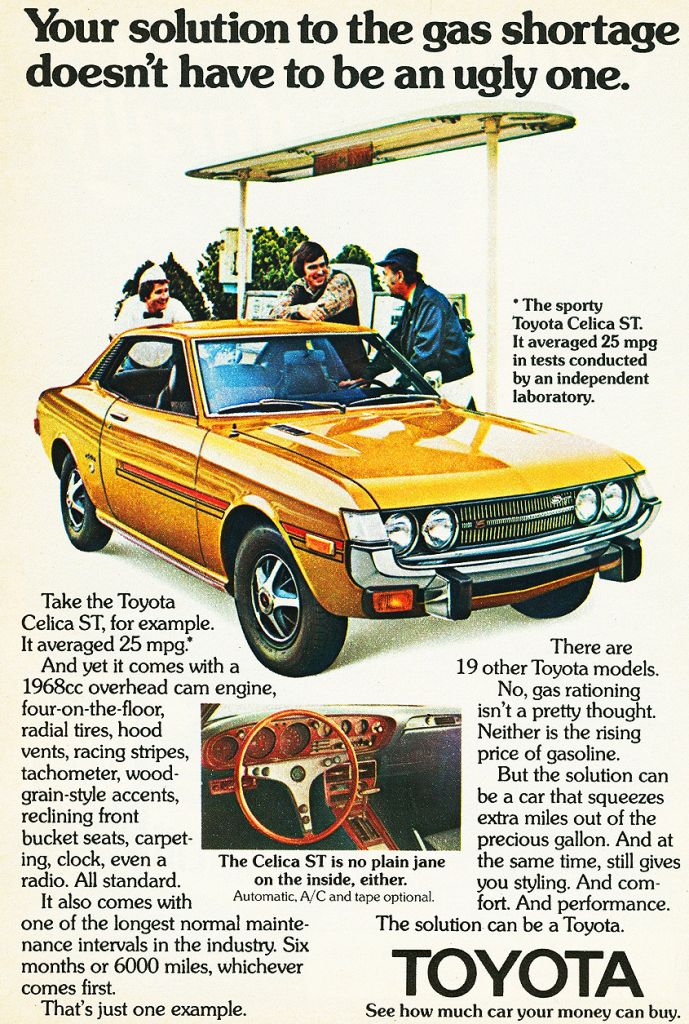 1976 Corolla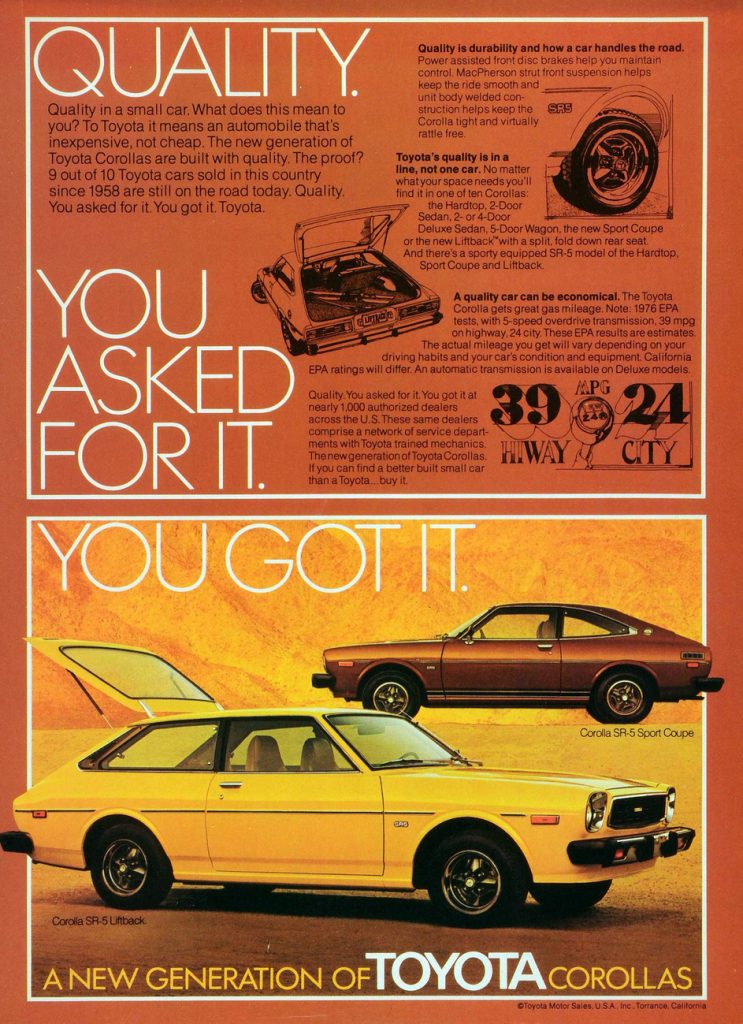 1978 SR-5 Sport Truck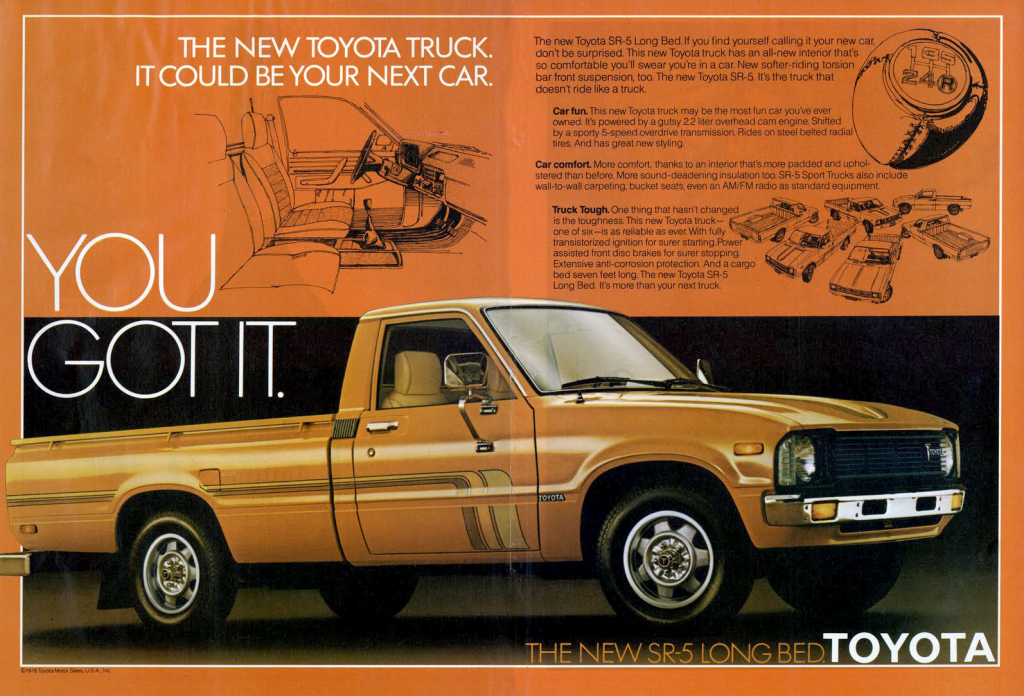 1979 Celica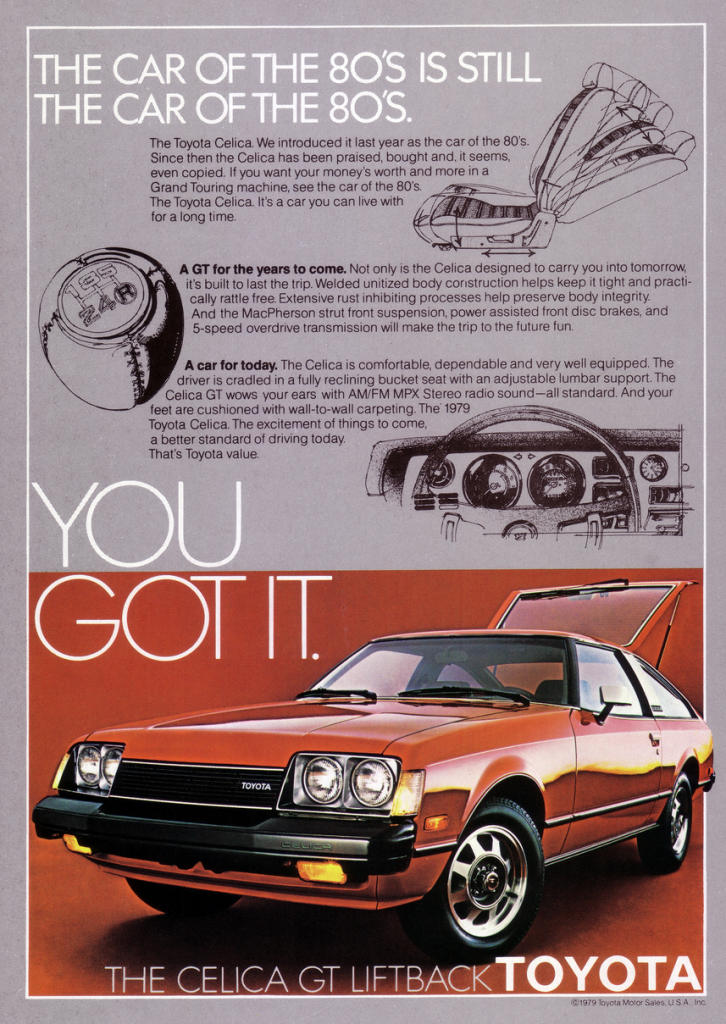 Model-Year Madness! 10 Classic Ads From 1960
1983 Camry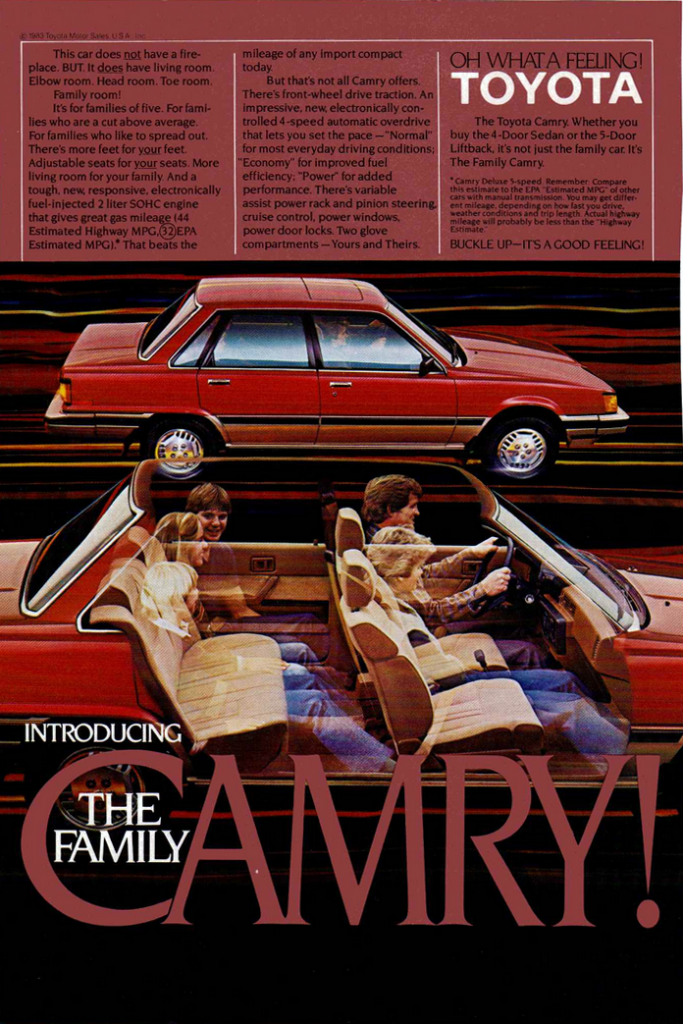 1987 Wonderwagon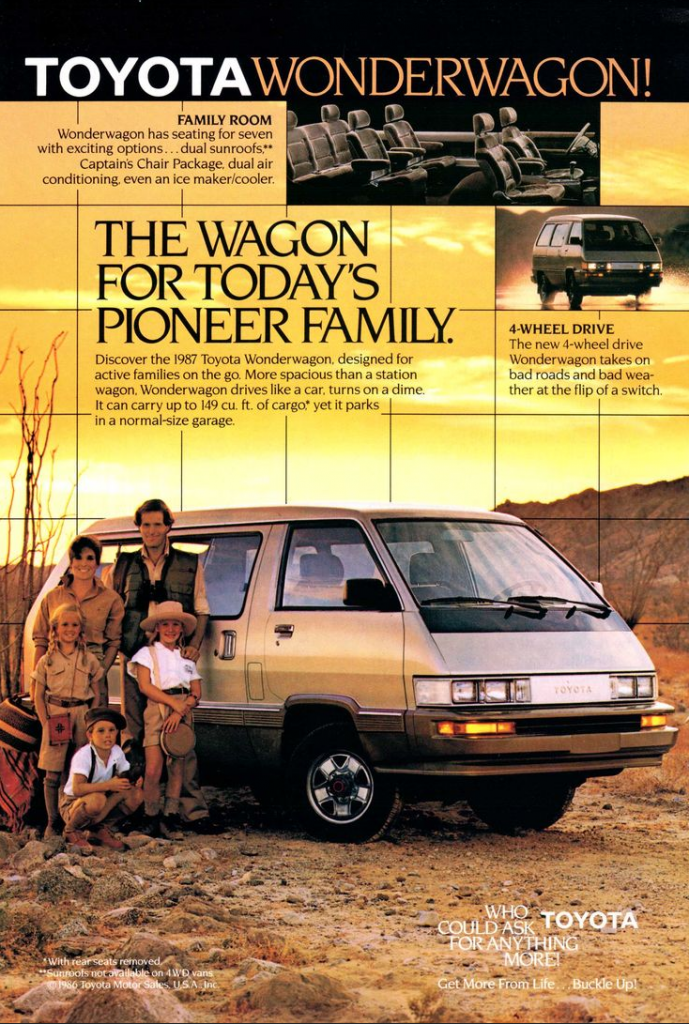 1987 Camry Wagon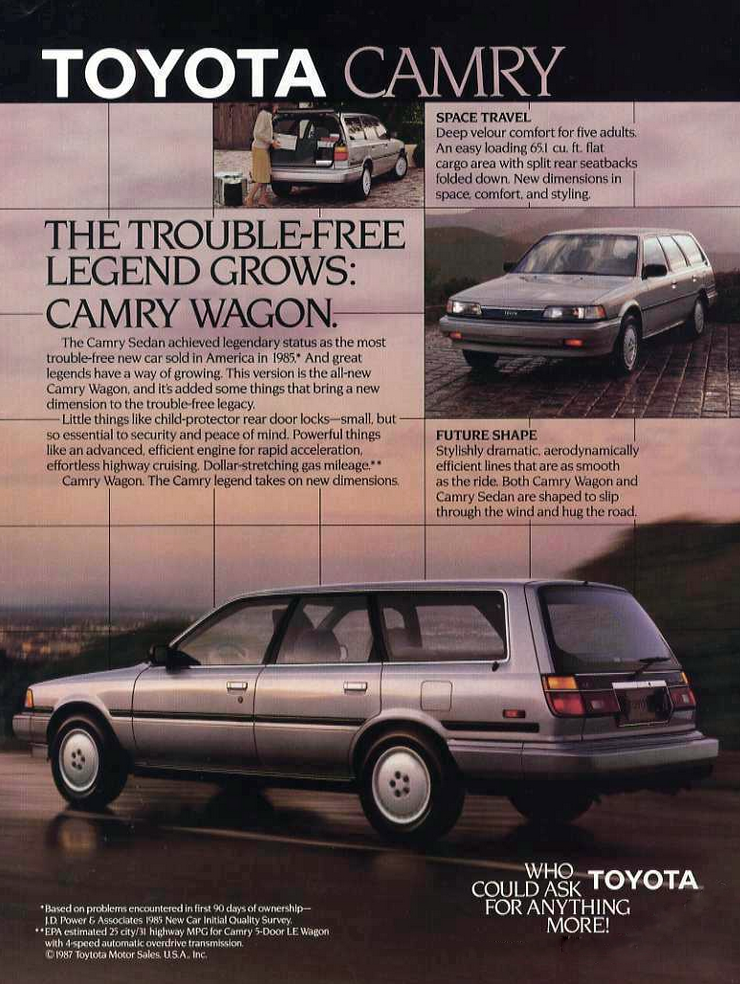 Asian Invasion! Five Classic Japanese Car Ads