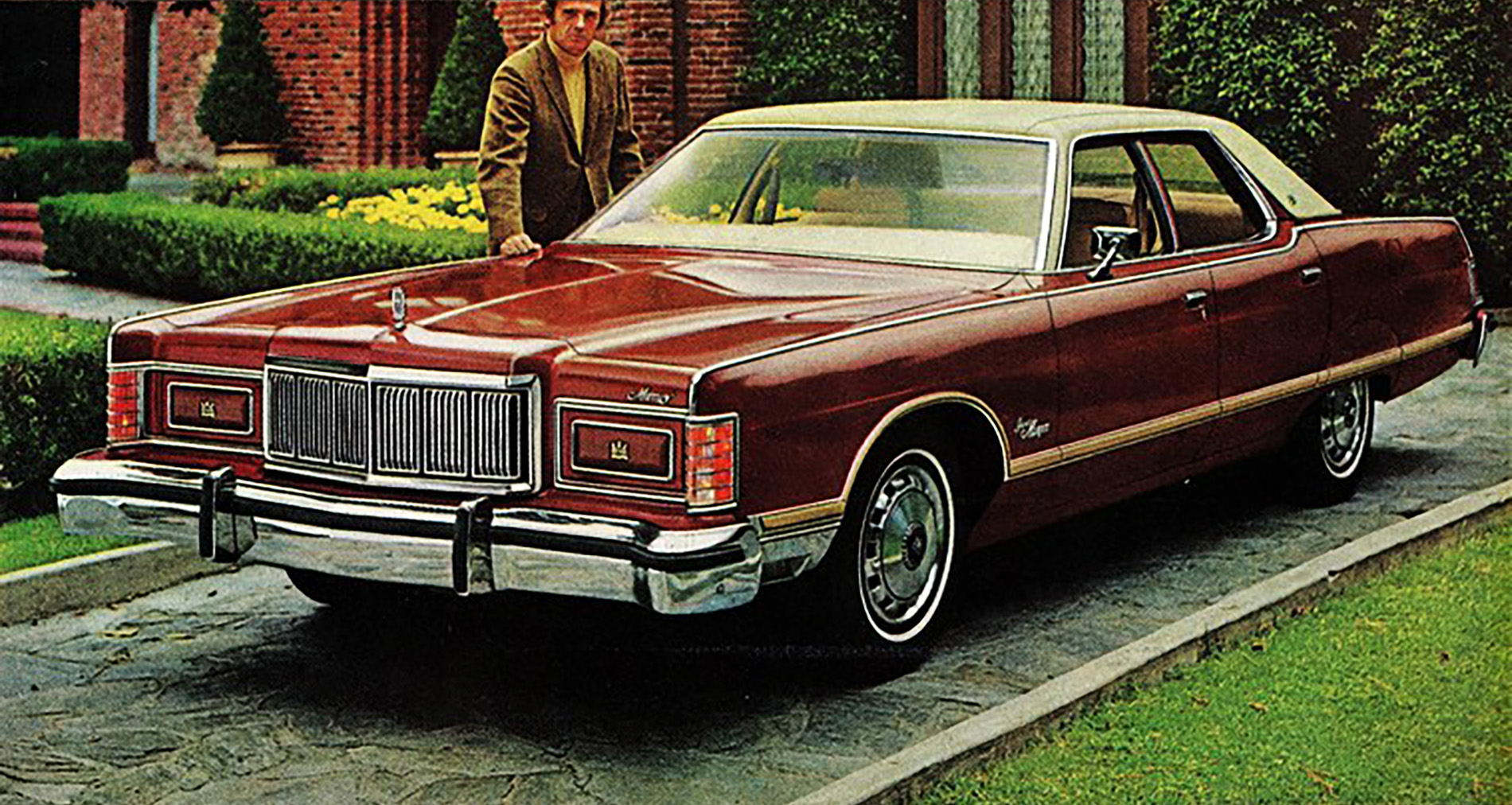 If you were a computer nerd, 1975 was a big year for you. Featured on the cover of Popular Electronics magazine, the Altair 8800 made its commercial debut, heralded as the first "micro computer."
Priced at $439, the 8800 was a relative bargain for home computing fans prepared to assemble their own unit.
But as the nation welcomed the Altair and the promise of increasingly accessible technology, we said goodbye to Chrysler's Imperial brand–at least as a stand-alone make. The Imperial LeBarons were the heaviest and most expensive vehicles in the 1975 Chrysler Corporation lineup. Priced at $8844, the Imperial LeBaron 4-door sedan was also something of a bargain, at least among premium American sedans. For 1976, the most expensive sedan in the Chrysler portfolio would be the Chrysler New Yorker Brougham, which started at just $6737.
Here, we celebrate the priciest sedans of 1975, the last time an Imperial would make the list. Though the Imperial name would reappear twice in the future, it would return first only as a coupe (1981-1983, again as a stand-alone make) and later as a much less prestigious K-Car-derived topline Chrysler sedan (1990-1993).
Note that we only include the priciest model from each brand seen below–this to expand the list to cars other than Cadillac and Lincoln models.
10 Most-Expensive American Coupes of 1976
5 Most-Expensive American Sedans of 1975
Cadillac Fleetwood Seventy-Five Sedan: $14,231

Engine: 190-horsepower 500-cubic-inch V8
EPA Est. MPG (city/highway): 11/14
Curb weight (lbs.): 5720
Cheap Wheels: 1987-1988 Cadillac Fleetwood Sixty Special
Lincoln Continental: $9656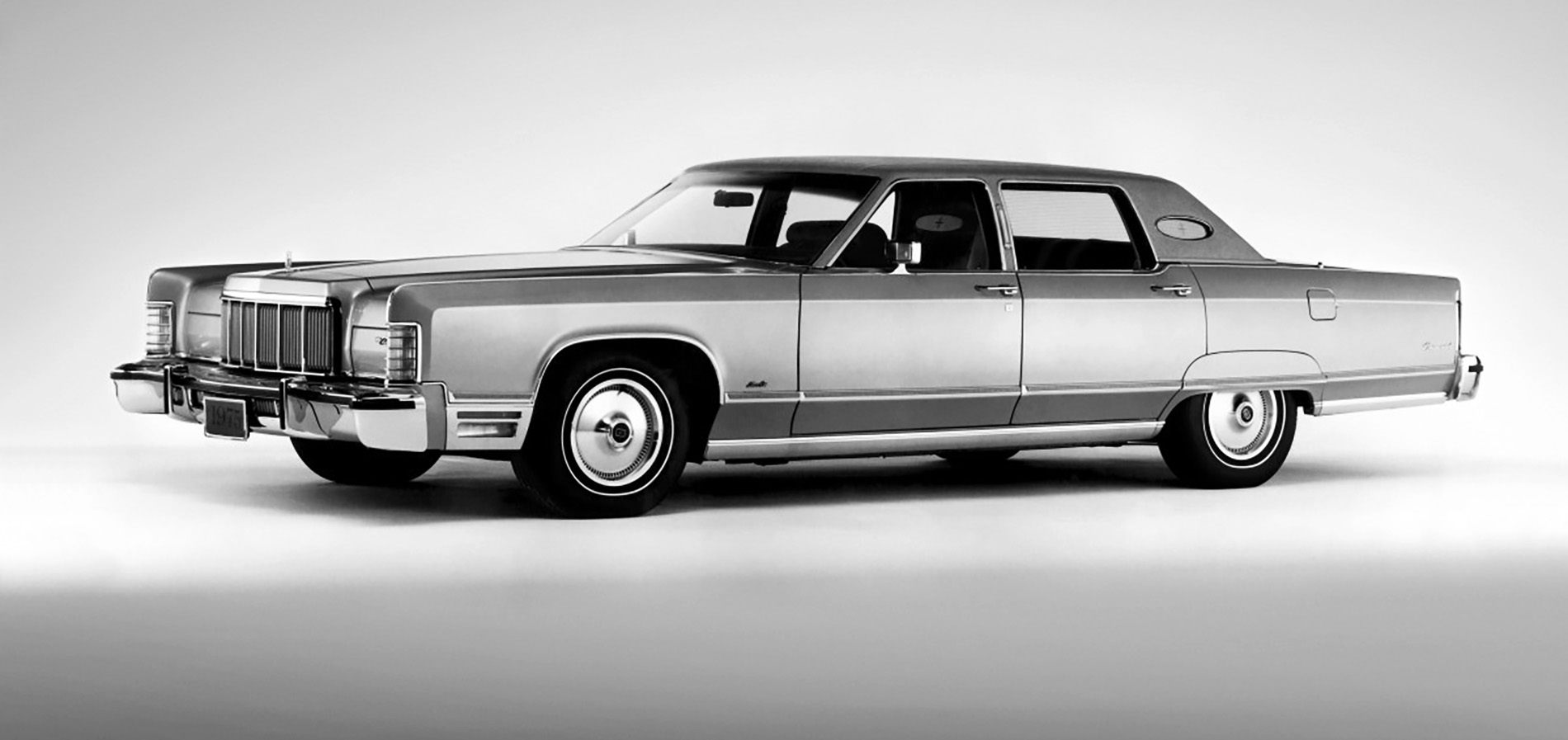 Engine: 212-horsepower 460-cubic-inch V8
EPA Est. MPG (city/highway): 10/15
Curb weight (lbs.): 5229
Luxury Madness! A Gallery Of Classic Lincoln Ads
Imperial LeBaron: $8844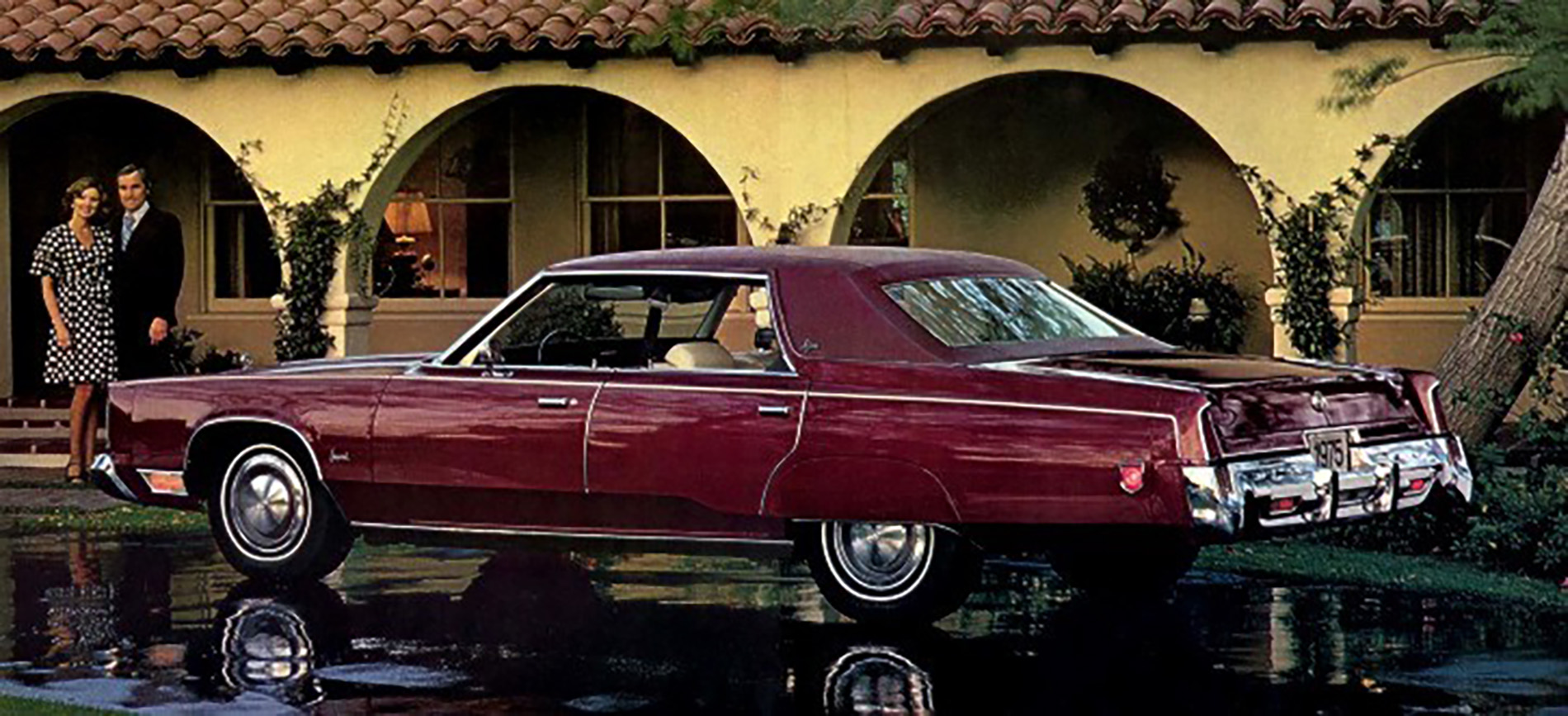 Engine: 215-horsepower 440-cubic-inch V8
EPA Est. MPG (city/highway): 10/16
Curb weight (lbs.): 5065
Hard to Park: The 5 Longest Cars of 1975
Buick Electra 225 Limited: $6529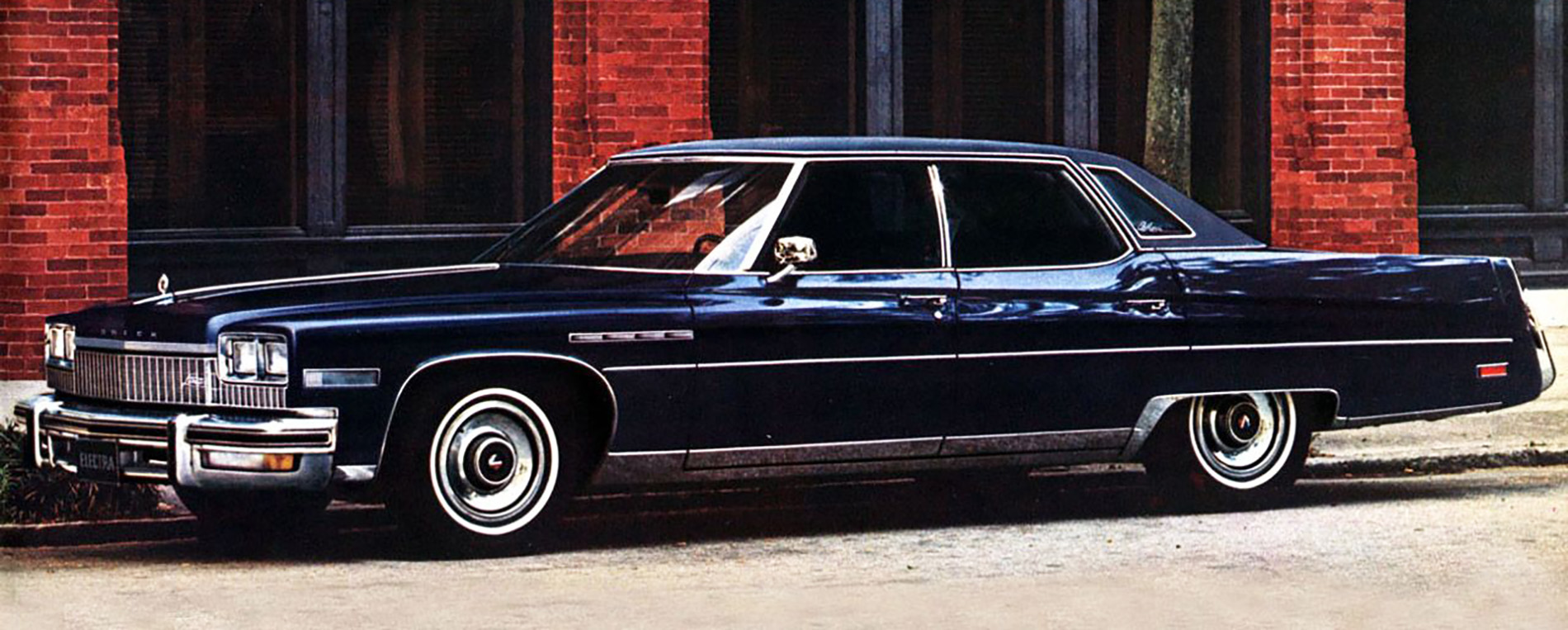 Engine: 205-horsepower 455-cubic-inch V8
EPA Est. MPG (city/highway): 11/15
Curb weight (lbs.): 4762
Mercury Grand Marquis: $6407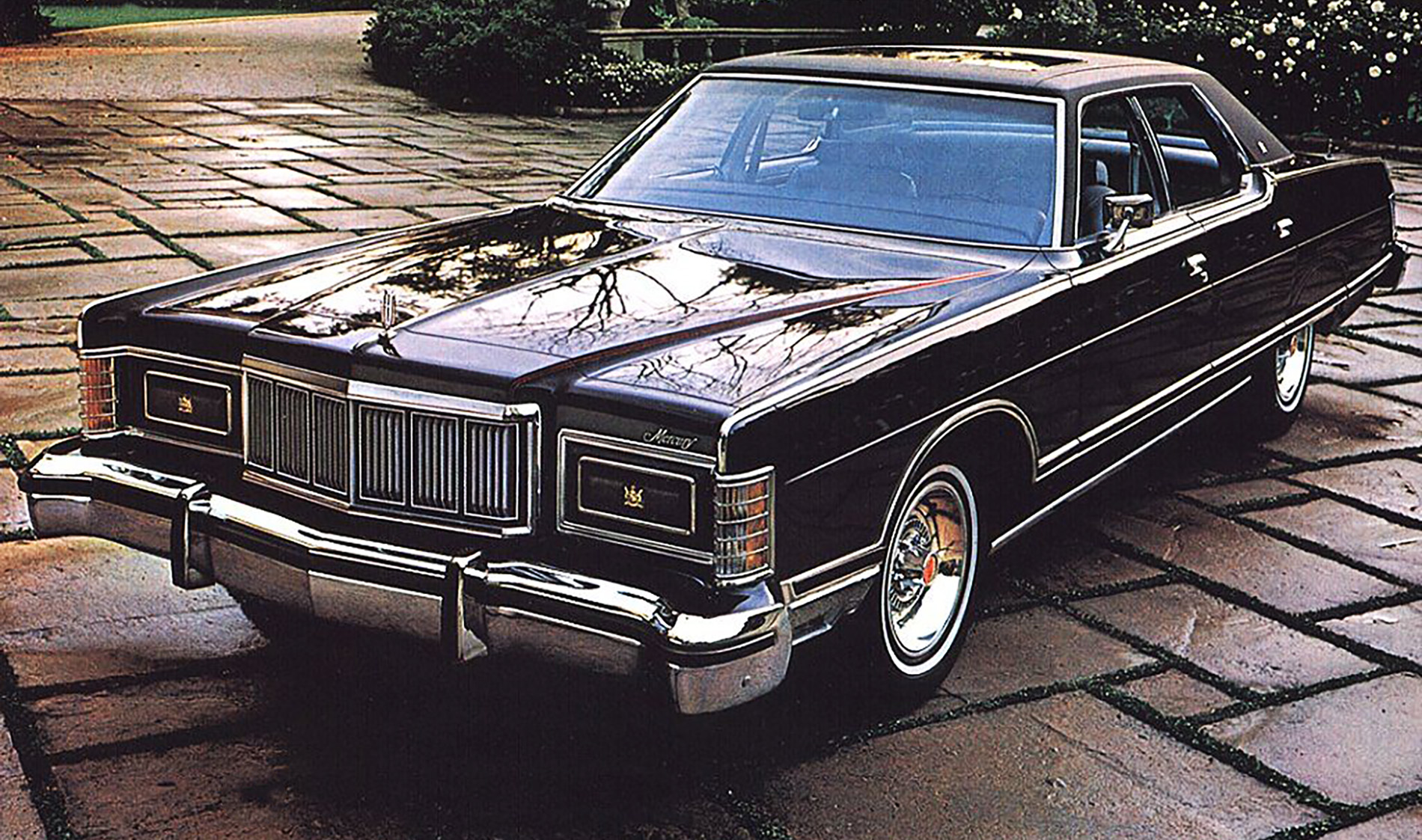 Base engine: 185-horsepower 400-cubic-inch V8
Optional engine: 212-horsepower 460-cubic-inch V8
EPA Est. MPG (city/highway): 10/14 (400)
EPA Est. MPG (city/highway): 10/15 (460)
Curb weight (lbs.): 4815
Check out the Consumer Guide Car Stuff Podcast
5 Most-Expensive American Sedans of 1975
5 Most-Expensive American Sedans of 1975