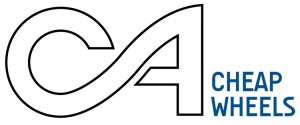 by Don Sikora II
Note: The following story was excerpted from the June 2018 issue of Collectible Automobile magazine.
Our story starts with the 1985 Cadillac De Ville and Fleetwood. This pair followed up Caddy's downsized 1977 volume models and introduced even smaller packages, unitized construction, and front-wheel drive. Then the 1987 model year brought a new model, though one with a historic Cadillac name: the Fleetwood Sixty Special. It was based on the front-drive Fleetwood sedan, and it's our latest choice for Cheap Wheels.
The '87 Fleetwood Sixty Special was a modestly stretched variant of the "regular" Fleetwood. Wheelbase was up five inches to 115.8 inches, and the car utilized custom bodywork by limousine specialist Hess and Eisenhardt. The stretch helped create what the brochure called "a rear seat of limousine-like proportions." The rear legroom did appear vast, and the expanse of floor behind the front seat housed a pair of carpeted footrests that angled up at the front. 
As in the standard-length Fleetwood, seating capacity was for six. Brochure copy said the car "belongs to an executive class of Cadillacs," and further claimed that the longer wheelbase enhanced ride comfort. Other Sixty Special additions included an overhead console with two illuminated mirrors for rear-seat occupants, a padded vinyl roof, antilock brakes, and a stainless-steel exhaust system.
The Sixty Special's exterior closely followed the lesser Fleetwood. The extra length was spliced into the rear doors.  Proportions of the doors changed a bit, with a wider band of vinyl roof trailing the glass than the standard sedan had. Overall, though, visual differences were quite subtle, and we'd guess not especially obvious to most casual observers. 
The Sixty Special was 201.5 inches long, again, exactly five inches longer than the standard Fleetwood. In addition, Cadillac's "old" rear-drive Fleetwood remained in production as the 1987 Brougham. It was a somewhat larger car, riding a 121.5-inch wheelbase and running 221 inches long.
Under the hood was Cadillac's transverse-mounted 4.1-liter V-8. The all-aluminum mill was rated at 130 hp and mated to a four-speed automatic transmission. In Car and Driver's September 1984 review of the '85 Fleetwood, the magazine was impressed with the engine's smoothness. Progressive throttle response and an agreeable automatic transmission were other highlights. 
The Fleetwood Sixty Special priced from a hefty $34,850. That was quite a jump from the standard-wheelbase Fleetwood d'Elegance's $26,104 starting tab. And remember that even larger body-on-frame Brougham? It began at only $22,637. 
A Gallery of Trashed and Modified DeVilles
The Sixty Special carried on into 1988, when the main update was a new 4.5-liter aluminum V-8 with digital fuel injection. It was good for 155 hp and 240 pound-feet of torque. Cadillac claimed a 0-60-mph time of 9.9 seconds—downright thrilling compared to the 1987 model's quoted 12.5-second run. The suspension was tweaked too. 
In addition, features including a tilt-and-telescoping steering wheel, cruise control, Twilight Sentinel, and a heavy-duty battery switched from the options list to standard equipment. Interestingly, and for reasons unclear, the 1988 catalog's specification chart listed the Sixty Special's wheelbase at 116 inches and overall length at 201.6 inches. Base price ticked down $100 to $34,750. 
Fleetwood production totals were wound up in the overall De Ville count, but Sixty Special demand likely wasn't huge. When the 1989 Cadillacs arrived, they wore updated styling. De Ville and new Fleetwood coupes retained the 110.8-inch wheelbase, but all front-drive sedans, including the Sixty Special, were now set on a 113.8-inch span.
Review Flashback! 1985 Cadillac Fleetwood
Pros:
Based on the Sixty Special's steep original asking price, we'd guess production

numbers were low



Coachbuilt pedigree and a unique wheelbase add enthusiast interest


If you're looking for lots of rear-seat legroom, this could be your Caddy
Cons:
Can't match the timeless style of Bill Mitchell's trendsetting 1938 Sixty Special

To the vast majority of the public, it's just another Eighties Cadillac

These V-8 engines have modest power ratings. Here, the 4.5-liter 1988 models

have a worthwhile advantage
Final Drive:
Hess and Eisenhardt's five-inch stretch and the generously proportioned rear passenger area are the 1987-88 Fleetwood Sixty Special's defining features. A nice example of this Caddy could be quite the find for backseat-driving cheap-wheelers.
1987 Cadillac Fleetwood Sixty Special