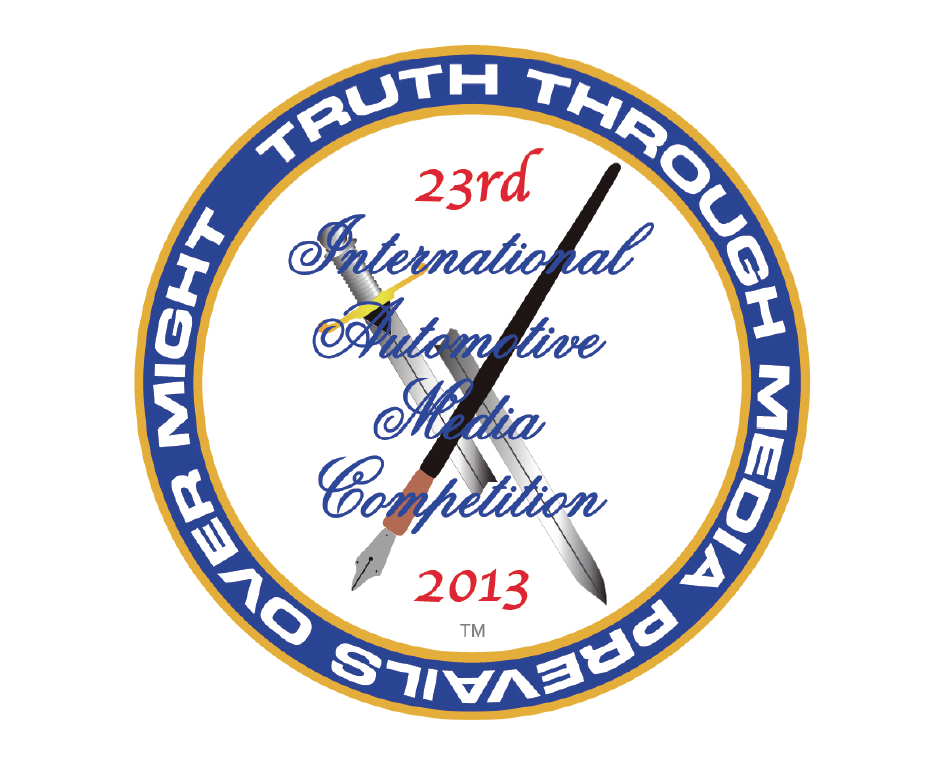 Collectible Automobile® magazine, the automotive-history companion to Consumer Guide® Automotive, has earned a pair of bronze awards from the 23rd International Automotive Media Awards (IAMA) competition.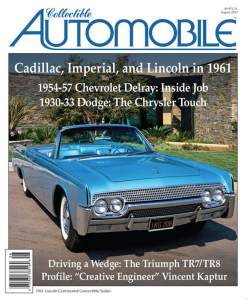 In the Magazine Graphics category for a work made from collected art, CA Art Director Harry Kapsalis collected a medallion for the article opener he created for "Anniversary Waltz: General Motors's 1958 Golden Jubilee." The article appeared in the October 2013 issue. Kapsalis has been the magazine's art director since 2007.
The August 2013 edition of Collectible Automobile® garnered its award in the Single Issue category for its circulation class. It was the publication's 11th medal in the category since 2002.
The IAMAs recognize entered works on automotive topics produced for print, broadcast, video, multimedia, and the Internet. This year's awards were open to work published or broadcast in 2013. The IAMA program is administered by the Arizona-based nonprofit International Society for Vehicle Preservation.The awards were announced June 27 at a ceremony held at a Berkley, Michigan, restaurant.
Stories of Unique Car, Leading Designer Net Awards for Collectible Automobile® Articles
Awards Fall to Collectible Automobile® and Daily Drive
Daily Drive and Collectible Automobile® Win Multiple Awards
Collectible Automobile® Graphics, Issue Claim Awards
Consumer Guide, Collectible Automobile Articles Win Top Awards
Consumer Guide Editors, Collectible Automobile Pocket Awards
Auto Historians Cite Collectible Automobile® for Excellence
Automotive Historians Give Prize to Collectible Automobile® Article
Daily Drive Has Golden Ring to It; Collectible Automobile® Mines Silver
Collectible Automobile Articles Honored by Historians' Group
Historians' Group Honors Collectible Automobile® Electric-Car Article
Restoration Story Wins Collectible Automobile® Historians' Award