By Jim Flammang
From a distance, a CarMax used-car store might not look much different from a traditional dealership. Most likely, its sales lot and showroom are positioned within a string of competitive auto retailers that operate much like their predecessors, half a century ago.
Should I Buy a Car From CarMax?
Up close, a few deviations become more evident, led by a sense of quiet tranquility rather than avid salesmanship.
Two tangible factors make the CarMax version stand out: no-haggle prices and abundant use of digital technology. Nearly all auto dealerships have expanded their online presence in the past few years, but it could be said that CarMax helped show them the way.
Established in 1993, CarMax claims to have "revolutionized" retail sales of automobiles "by driving integrity, honesty and transparency in every transaction." The result is a "truly personalized experience." Such words are heard from plenty of traditional dealerships nowadays, but CarMax can claim to have used them first.
CarMax shoppers typically initiate the buying process and browse the selection of vehicles via computer or smartphone. Once a choice is made, the prospective customer can continue the process online or, at some point, decide to visit the nearest CarMax location to complete the transaction in-person.
Shoppers aren't limited to vehicles parked at the local CarMax store. They can select from some 50,000 CarMax Quality Certified cars, located all over the nation. In most cases, the exact car you crave can be shipped to a nearby CarMax store. Home delivery is available within a 60-mile radius of certain CarMax stores, though not in every state.
Should I Buy a Certified Pre-Owned (CPO) Vehicle?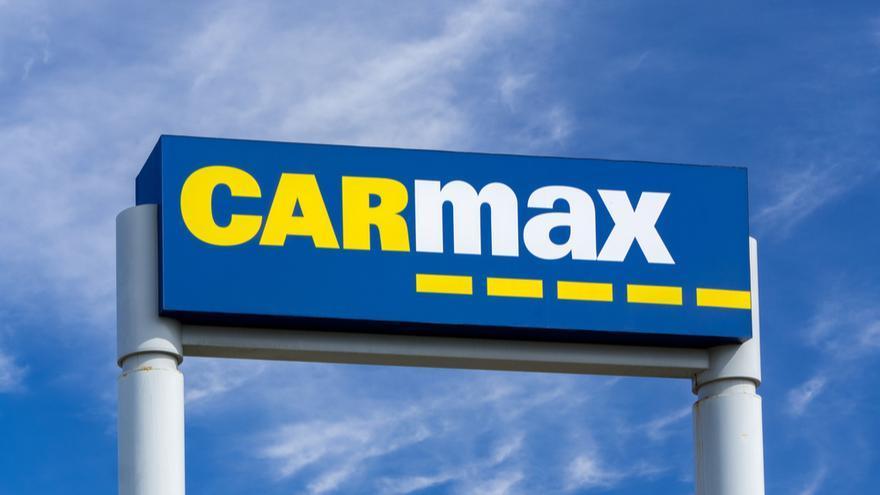 Car Quality: CarMax vows to never sell a car with flood or frame damage. Also eliminated are vehicles with a "salvage" history, meaning the vehicle has been declared "totaled" and unworthy of repair.
Inspection and Reconditioning: More than 1,750 ASE-certified service technicians work for CarMax, to evaluate condition and undertake reconditioning tasks. Each inspection covers more than 125 "detail points." Any component that fails to meet CarMax standards is repaired or replaced, according to the company, though some cars may have open (not yet repaired) safety recalls. Technicians are said to spend an average of 15 hours per car replacing flawed parts, repairing major dents or scratches, and performing detailing work.
One-Price: Because CarMax's stated goal is a "stress-free," no-pressure buying experience, no haggling is permitted. The posted price is the amount you pay. Period. That's good news for customers who dislike battling salespeople for the lowest possible price, but not so appealing for those who savor the monetary combat.
Paying a little more for a car you'll really enjoy is hardly a disaster. Still, comparison-shopping at several sources is always wise.
Salespeople earn a specified salary rather than commissions on each sale. Thus, they're paid the same amount, no matter how much you pay for the car.
Even when CarMax first arrived on the scene in 1993, one-price selling was nothing new. Over the years, quite a few traditional dealerships have tried it. Some did well. Others gave it up after a time, returning to the tried-and-true pricing policy – including negotiation.
Test Drive: Unlike some online car-buying services, such as Carvana and Vroom, CarMax has physical locations – actual stores and sales lots. Therefore, CarMax lets you test-drive a potential purchase. You can even arrange to take the vehicle home for as much as a 24-hour evaluation, on streets and roads you normally use.
Each car comes with a free Autocheck vehicle history report (similar to Carfax), chronicling its record of accidents and other safety issues.
Car Shopping Tips: Test Drive Checklist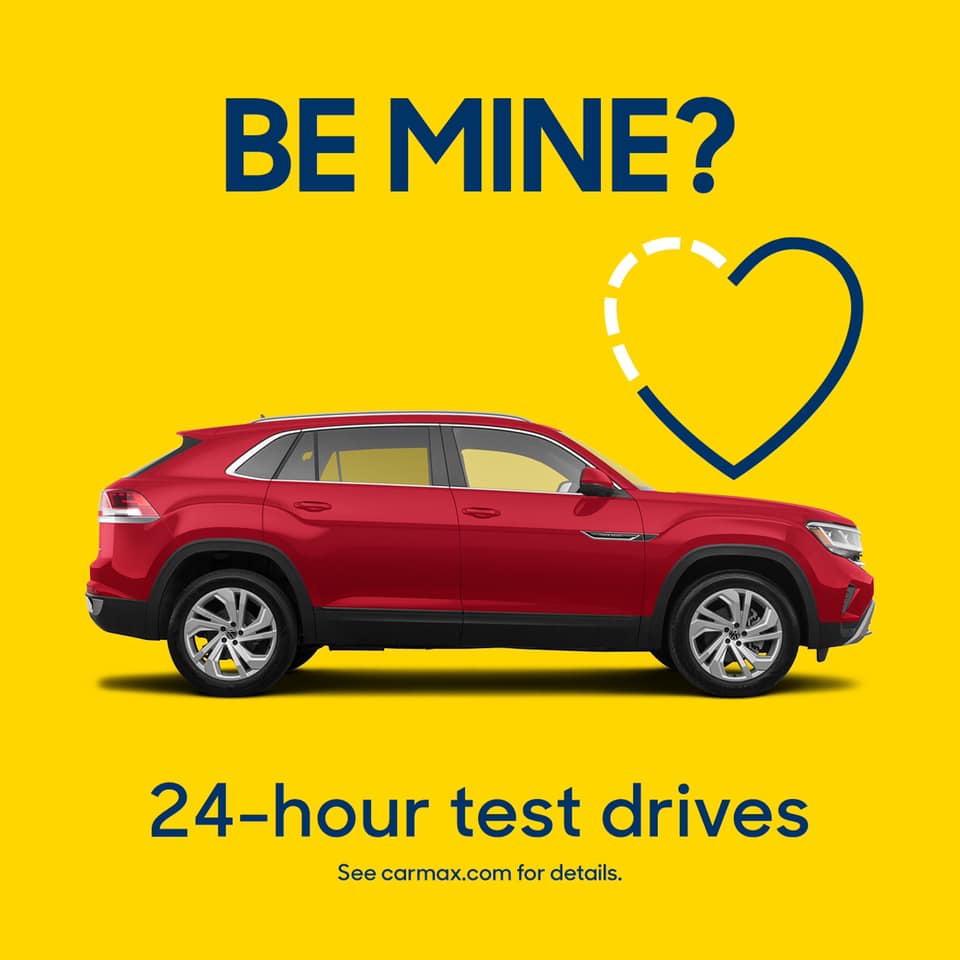 Returns and Warranties: One way in which CarMax stands out is its month-long return policy. Customers can return the purchased car anytime within 30 days (provided they adhere to a 1500-mile driving limit) if not satisfied. A full refund will be granted.
If you choose to keep the car, a limited warranty covers major systems for up to 90 days or 4,000 miles, whichever comes first.
MaxCare extended service plans are available at extra cost. They cover all parts except for specifically-named exclusions. Work is done at participating service centers, paid directly by MaxCare.
Trade-Ins: Trading in your old car shouldn't be an obstacle. In most cases, an offer for your trade-in can be supplied either online, after providing details on its condition, or at a CarMax store. Armed with an online offer, you can take the trade-in to a CarMax facility for inspection before concluding the purchase.
Monthly Payments: Financing also is billed as hassle- and pressure-free. CarMax works with a variety of lenders, including Chase, Ally Auto, Capital One, Exeter, Santander, and Wells Fargo. Your choice of financing source never affects the price of the vehicle. Shoppers can be pre-approved, too, which can help determine the maximum price you can pay for a car. Buyers don't have to finance with a CarMax lender, but can make other arrangements.
It's best to shop around for the most favorable loan terms, including the down payment and monthly payment that will be required. For those who don't require financing, CarMax accepts cash, a personal check, cashier's check, or even a debit card.
Delivery: What happens if your selected car is far away? It can be delivered from any CarMax location that offers store-to-store shipping, to one that's closer to you. In some cases, the car can be delivered to your home instead. Naturally, you can expect to pay a substantial fee for shipping service, based upon the distance.
Sticking with Tradition: Some shoppers are more comfortable doing it all in-person. They can just go to CarMax for a traditional buying experience, as in a conventional dealership. In addition to old-style traditional dealerships, CarMax competes against those aforementioned newer online buying services.
Should I Buy A Used Car From Enterprise?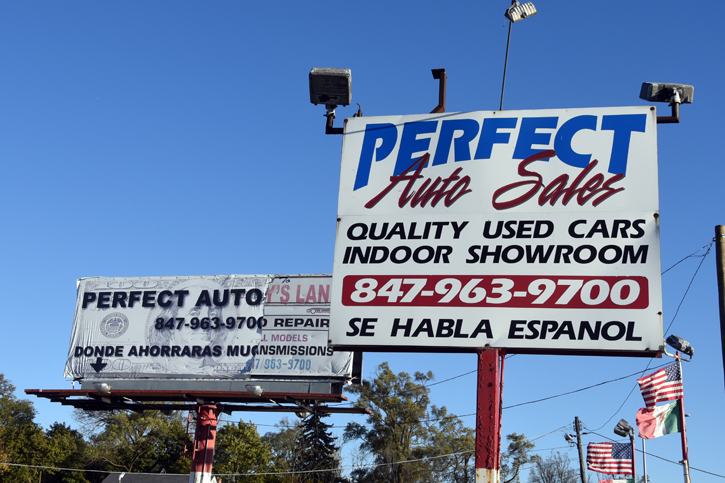 Selling a Vehicle to CarMax: Sellers can take their vehicle to a CarMax location for inspection. Or, if the vehicle meets eligibility requirements, the seller might get an online quote: that is, an "instant" cash offer, good for seven days. You can either accept or decline. There's no obligation to buy a car from CarMax after selling one to them. They're considered separate transactions.
You need to enter the car's VIN, license-plate number, state where registered, and ZIP code, as well as its make, model, and mileage. Most cars qualify for an online offer, but some must be seen in-person at a CarMax location. Either way, an on-site inspection is required.
Straddling an arbitrary line between traditional car-selling and the newer online-based buying services, the company claims to be based on a distinct "CarMax culture." In some ways, the claim of distinctiveness is valid. Still, except for increased reliance on digital technology for at least part of the process and employment of salaried "salespeople," the buying experience through CarMax isn't so different from the old-fashioned way.
In a survey, 25 percent of respondents said they wanted an online-only experience when buying a car. Most participants wanted to go through more steps online; but then, they preferred to transition to a more traditional sales scene. Now, CarMax is "enabling the self-serve aspect of online sales," said CEO Bill Nash in an April 2021 interview by the Reuters news service, made available to the media and industry leaders via Zoom.
"Three-fourths of our customers are progressing online," Nash added. A growing number seek home delivery, too.
Asked about low inventory levels and "elevated prices" lately, CEO Nash agreed that "supply is down year-over-year." Demand for cars has been changing, too. Many people are shifting into used cars and shunning new ones.
Depreciation hasn't been normal in the second year of the pandemic. "Week after week," Nash explained, used cars "command more of a price." Like other retailers, CarMax must "buy the right car at the right price" to cope with this recent "appreciation in values."
Naturally, soaring prices are good for those on the selling side of a transaction, but bad for those who are buying. Dealers, of course, work both sides of that aisle.
"As used car prices get close to new car prices," Nash noted, the differential tends to adjust. But there's a new-car shortage now; and inevitably, a comparable used-car shortage. Consumers are benefitting "by getting more for their trade."
Striving to enhance its "digital capabilities," CarMax has been in the process of acquiring Edmunds, identified as a "very trusted" source of information and opinion for car-shoppers. "They're going to remain an independent company," Nash insisted.
Car Shopping From Home: Carvana vs Vroom vs CarMax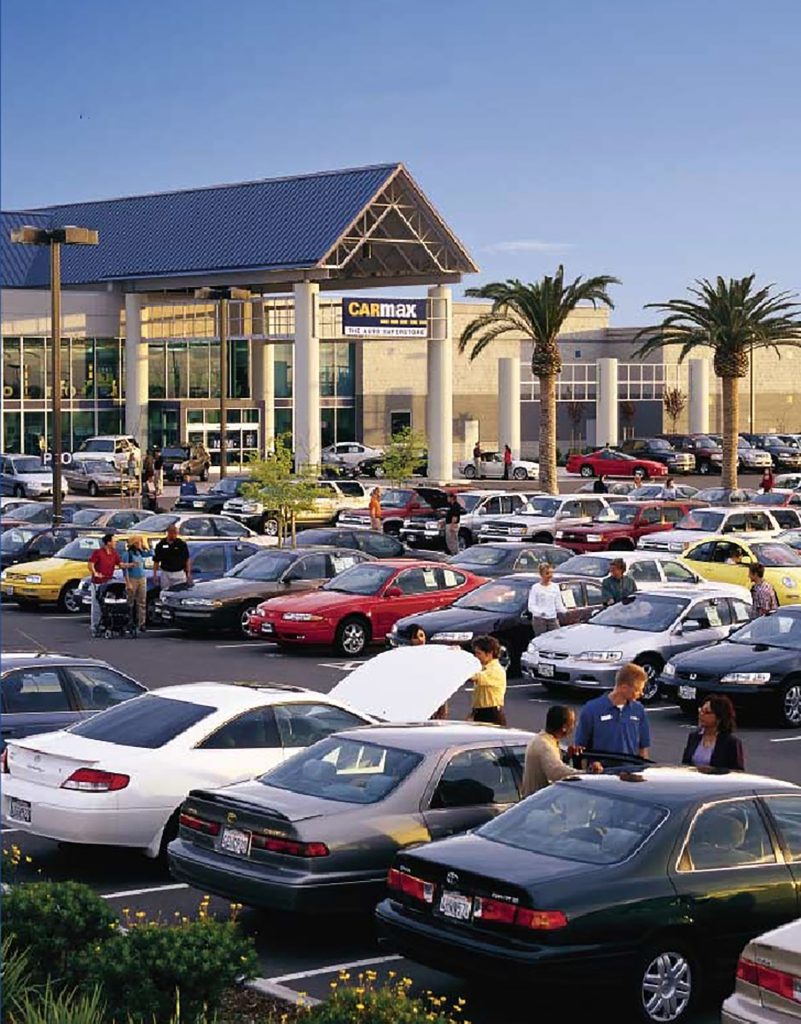 Test-Driving the CarMax Website
CarMax.com responds quickly and is easy to navigate. Among the easiest, in fact.
A box atop the home page lets you search by Make, Model, or Keyword. Below that is a FIND YOUR CAR button, which leads to browsing through CarMax's immense collection of cars.
You can specify Car Type, and select maximum Monthly Payment and Down Payment, touching a button to SEE CARS IN YOUR BUDGET. The system recalculates with each selection, determining how much you can afford. If you know your FICO credit score, that can also be entered.
Six buttons lead to groups of Best Used Cars, AWD Cars, Hybrid Cars, SUVs, Compact SUVs, and Midsize SUVs, along with links to popular used cars available for sale.
Filtering options to narrow down the search include Make, Type, Year, Price, Mileage, Features, Size, Colors, Transmission, Engine, and Fuel Consumption.
Each listing tells where the car is located, as well as its mileage and non-negotiable selling price. CarMax charges a $299 "doc" (documentation) fee, but that fact is made clear from the beginning. A large, interactive 360-degree view of the car appears at the top of each listing. The image can easily be rotated. Multiple interior views also are included.
To get past the "just looking" phase, you'll need to create a CarMax account.
Browsing through the website reveals that CarMax prices tend to be on the high side. Sometimes, considerably higher than expected – or hoped for.
Should I Buy A Car From JD Byrider?
A Quick Visit to CarMax
Huge is the word for the CarMax facility I visited in a Chicago suburb, where I was told it's one of the biggest.
Nothing is garish or flamboyant about CarMax, though other locations might be more moderate in size. Quietly subdued, the enormous showroom is serious-looking, suggesting getting right down to business.
Tables for consultation between salespeople and customers, each holding a computer, are spaced well apart. On a weekday morning, only a handful of the chairs were occupied.
Even the sign outside, along the road, is modest in size and restrained, with only the CarMax logo. Visitors are blocked by a gate from entering the vast outdoor area where cars are displayed. Instead, they're expected to enter the building first, then exit from another door to the display space.
Stepping outside presents the visitor with an overwhelming array of vehicles. Trying to pick one out by strolling down each aisle seems like a formidable task.
With only a few exceptions, no prices are displayed on the cars. License plate holders identify CarMax as "The Auto Superstore." Some windshields contain small labels marked "Pending," with a date and time – presumably, being held for a specific potential buyer. Otherwise, windows hold nothing other than the federally-mandated Buyer's Guide sticker.
At some traditional dealerships, eager salespeople have been known to rush headlong toward an approaching prospect. Nobody approached me at CarMax, either inside the building or out in the car lot. Had I expressed interest in buying, of course, the lone receptionist facing the entry door stood ready to call a member of the CarMax crew to duty.
With some 220 stores and more than 25,000 "associates" (otherwise called salespeople), CarMax is the largest U.S. retailer of used cars. During the latest fiscal year, CarMax stores sold more than 750,000 vehicles.
And size and sales volume is a major part of Carmax's appeal. The convenience of a superstore-sized selection, online shopping tools, generous "home road-test" policies – combined with the peace of mind that comes from the no-haggle pricing, standardized used-vehicle vetting processes, no-pressure sales procedures, and established brand name – are Carmax's core strengths. If those factors are more important to you than scoring the best possible purchase price on a new or used vehicle, then yes, you should buy a car from Carmax.
Check out the Consumer Guide Car Stuff Podcast
Should I Buy a Car From CarMax?
Should I Buy a Car From CarMax?