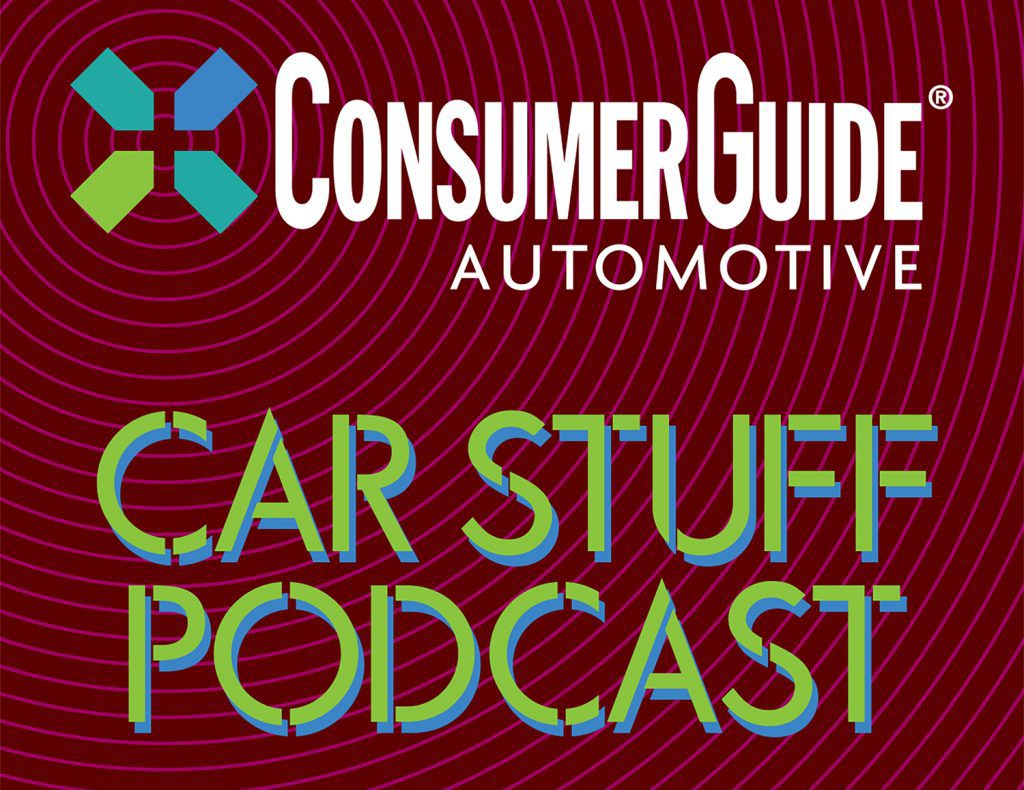 Whether you drive a car, need a car, or just occasionally bum a ride with friends, you've come to the right place. Join the editors of Consumer Guide Automotive as they break down everything that's going on in the auto world. New-car reviews, shopping tips, driving green, electric cars, classic cars, and plenty of great guests. This is the Consumer Guide Car Stuff Podcast.
Episode: 103
Broadcast date: October 24, 2021
Guest: John Biel
Chevrolet Vs Ford in the Forties, Our Favorite New-For-2022 Vehicles
Host Tom Appel and co-hosts Jill Ciminillo and Damon Bell start the show by discussing  their favorite new vehicles from a recent automotive-media test-drive event–particularly the new-for-2022 Ford Maverick compact pickup and Genesis GV70 premium compact SUV. Collectible Automobile magazine Editor-in-Chief John Biel joins us to chat about the great features in the December 2021 issue, including a detailed overview of the Chevrolet/Ford rivalry as it existed in the 1940s. Tom has a quiz for Damon and Jill on the best-selling vehicles in select U.S. states, and Damon runs down the latest articles on the Consumer Guide Daily Drive blog, including a First Spin test-drive review of the redesigned-for-2022 Toyota Tundra full-size pickup.
The Consumer Guide Car Stuff Podcast is broadcast every Sunday on Chicago's WCPT AM 820 at 1:00 PM CST.
Discussed this week:
Subscribe to Collectible Automobile Magazine
Collectible Automobile features on the CG Daily Drive Blog
The Most-Popular New and Used Cars in Every State
Quick Spin: 2021 Hyundai Santa Fe Calligraphy
Forgotten Concept: Pontiac Rageous
First Spin: 2022 Toyota Tundra
Photo Feature: 1955 Monarch Richelieu