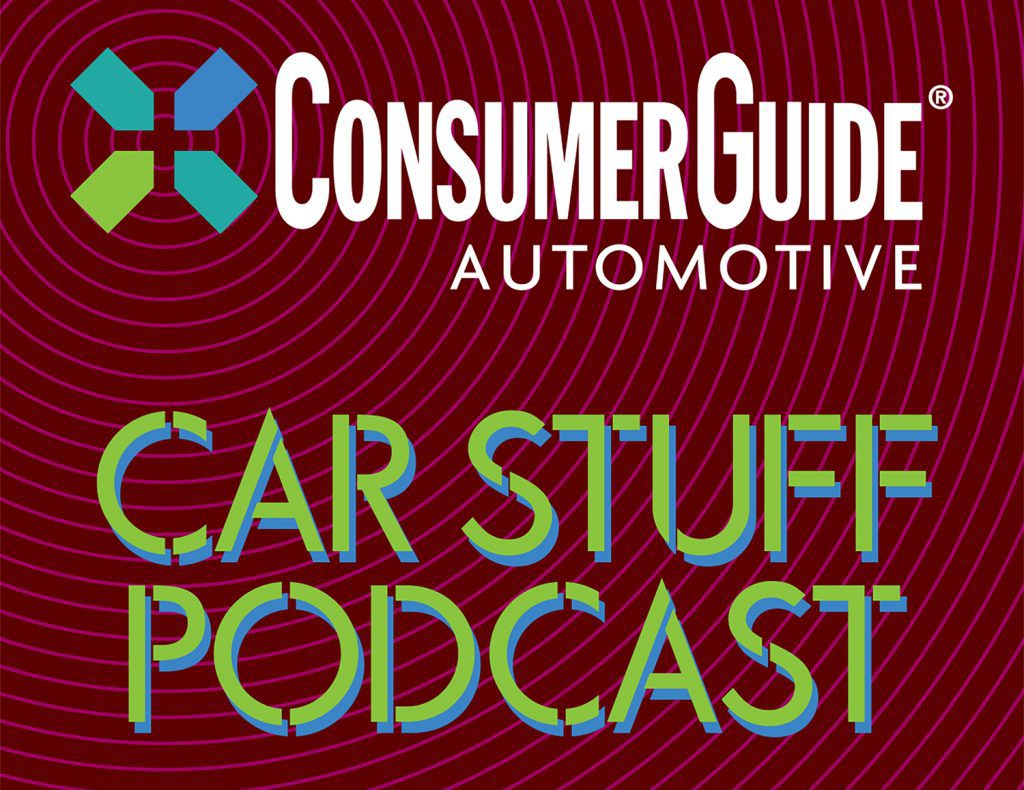 Whether you drive a car, need a car, or just occasionally bum a ride with friends, you've come to the right place. Join the editors of Consumer Guide Automotive as they break down everything that's going on in the auto world. New-car reviews, shopping tips, driving green, electric cars, classic cars, and plenty of great guests. This is the Consumer Guide Car Stuff Podcast.
Episode: 123
Broadcast date: March 13, 2022
Guest: Chad Kirchner
EV Ownership Issues, Car Tattoos
Host Tom Appel and co-hosts Jill Ciminillo and Damon Bell start the show with a lighthearted discussion of the most-tattooed American brands, according to a study of Instagram hashtags. Chad Kirchner, VP of Content for the electric-vehicle-focused website EV Pulse, joins us to talk about the things auto shoppers should be considering if they're thinking of buying an electric vehicle. Tom has a "Ford Maverick vs. The Jetsons" true-or-false quiz for Damon and Jill, and Damon runs down the latest articles on the Consumer Guide Daily Drive blog, including a test-drive review of the refreshed-for-2022 Acura RDX compact SUV and a gallery of full-size two-door coupe ads.
The Consumer Guide Car Stuff Podcast is broadcast every Sunday on Chicago's WCPT AM 820 at 1:00 PM CT.
Discussed this week:
Two-Door Madness! A Gallery of Large-Coupe Ads
Test Drive Gallery: 2021 Jeep Grand Cherokee L Summit Reserve
Test Drive: 2022 Acura RDX A-Spec Advance
Test Drive Gallery: 2022 Toyota Sienna XSE