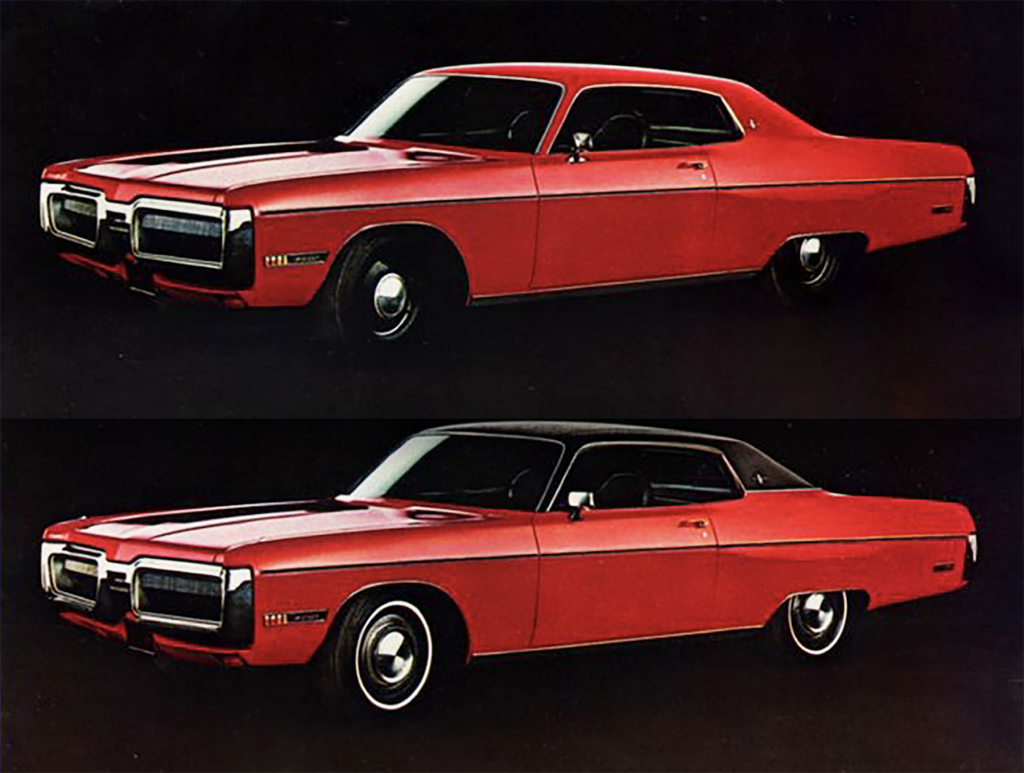 Question: What would large-coupe drivers of the Seventies and Eighties drive today? Answer: Not large coupes, because there aren't any. I suppose there's still the Bentley Continental and the BMW 8-Series, but that's not really what we're talking about here.
We're talking about cars so large, that clipping a pair of doors off of them didn't compromise utility very much. And cars like that were once commonplace. As late as 1973, every single American brand—even AMC—offered a full-size car in coupe form. Sadly, AMC dropped the big Ambassador coupe for 1974.
Collected here are a dozen or so big-coupe print ads. If you've spent time with one of these large coupes—or just admired them from afar—tell us about it. The place to leave comments is down below.
Large-Coupe Ads
1967 Ford  (Canada)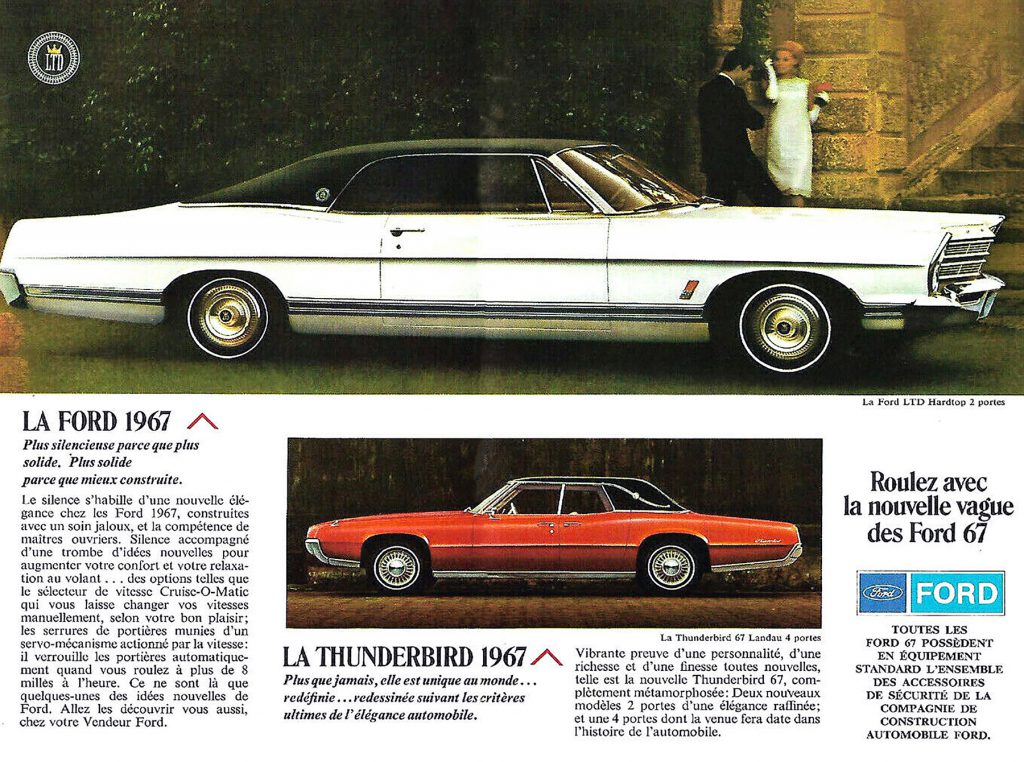 Favorite Car Ads: 1968 Dodge Charger
1969 Ford LTD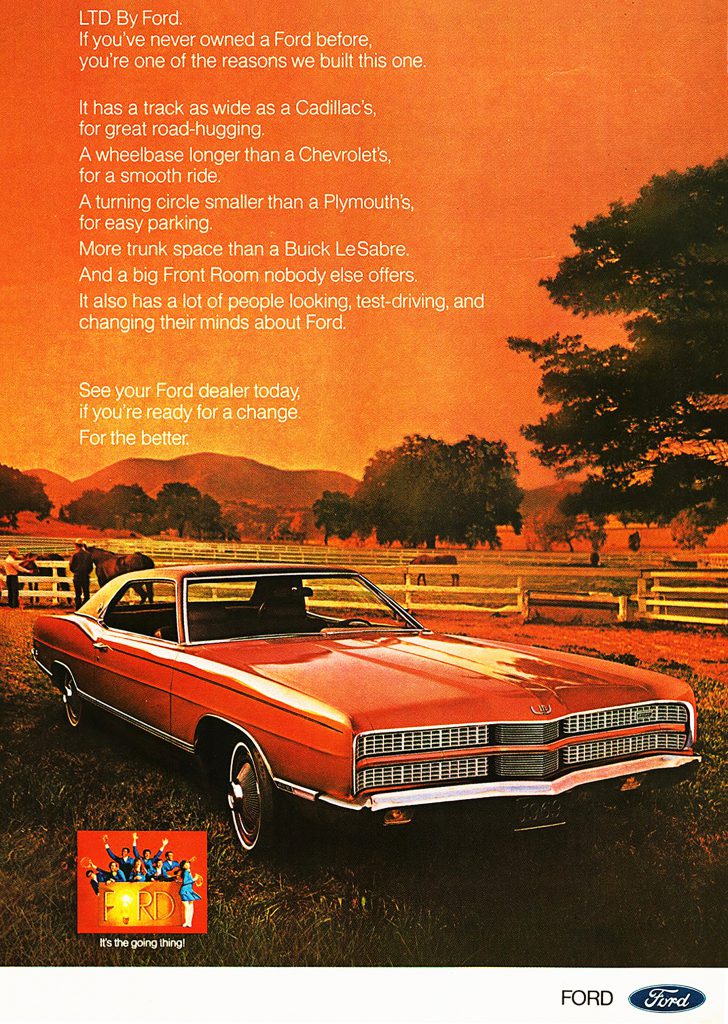 Favorite Car Ads: 1988 Volvo Turbo Wagon
1970 Dodge Polara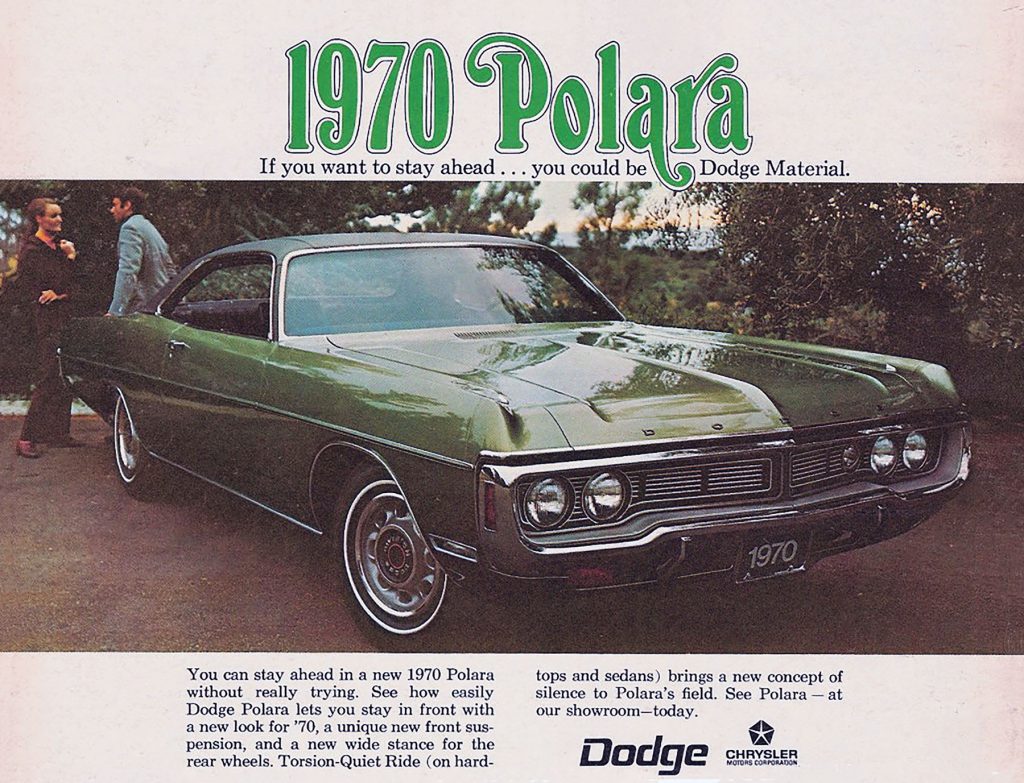 Poutine Madness! A Gallery of Canadian Truck Ads
1970 Lincoln Continental Mark III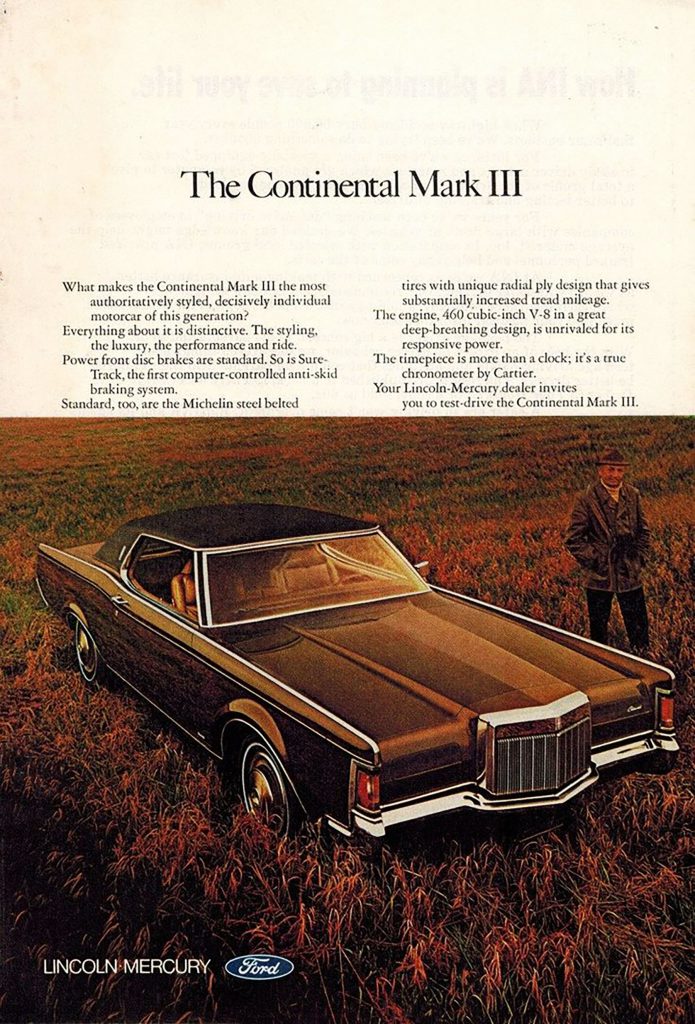 Railroad Crossing Madness! Car Ads Featuring Cars and Trains
1971 Oldsmobile Ninety-Eight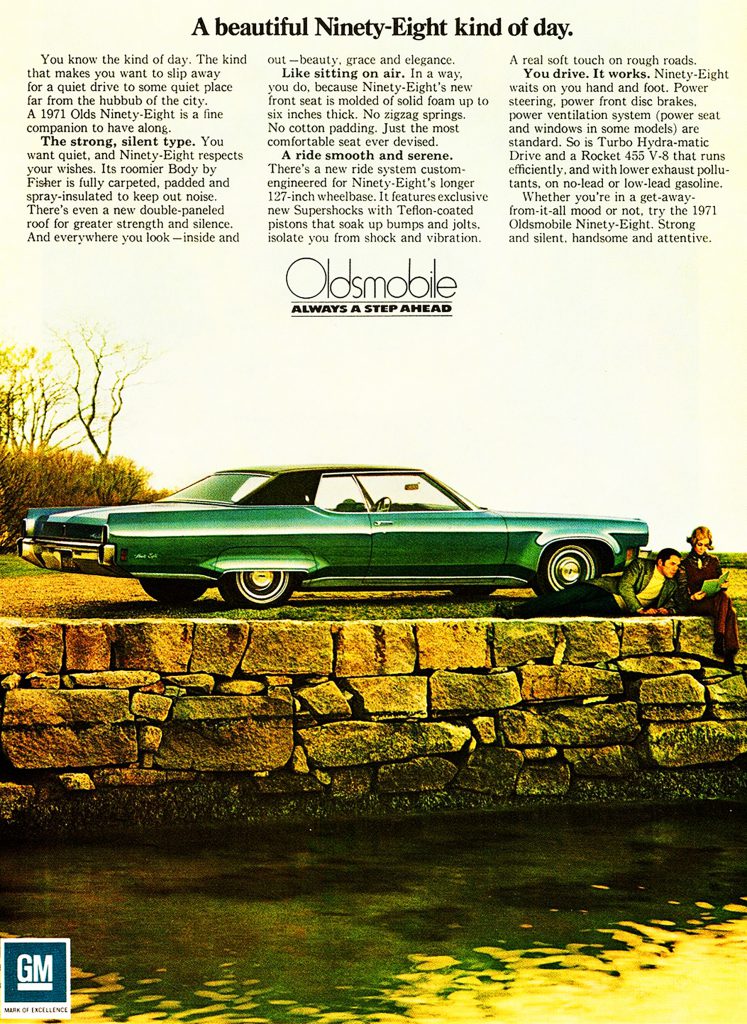 Coastal Drive Madness! A Gallery of Ads Featuring Cars at the Ocean
1972 Chrysler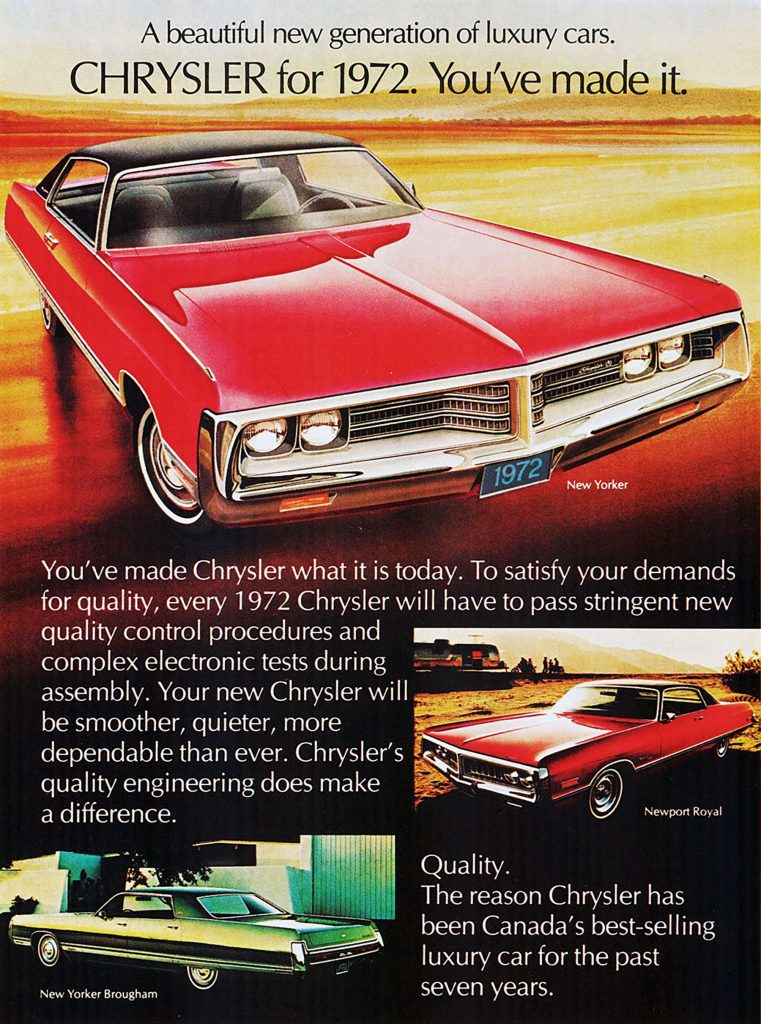 Favorite Car Ads: 1976 Ford Mustang II
1972 Plymouth Fury
Design Madness! A Gallery of Vintage Ads Featuring Cars With Hidden Headlamps
1973 Chrysler Imperial LeBaron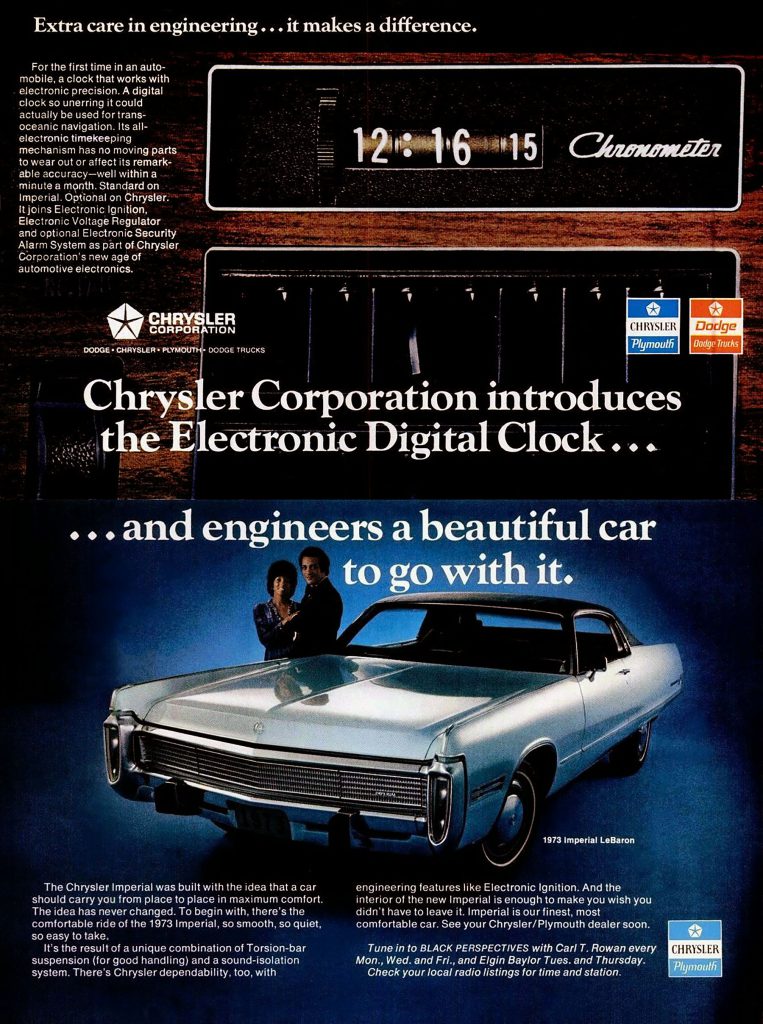 Wreath and Crest Madness! A Gallery of Classic Cadillac Ads
1977 Chevrolet Caprice Classic Landau Coupe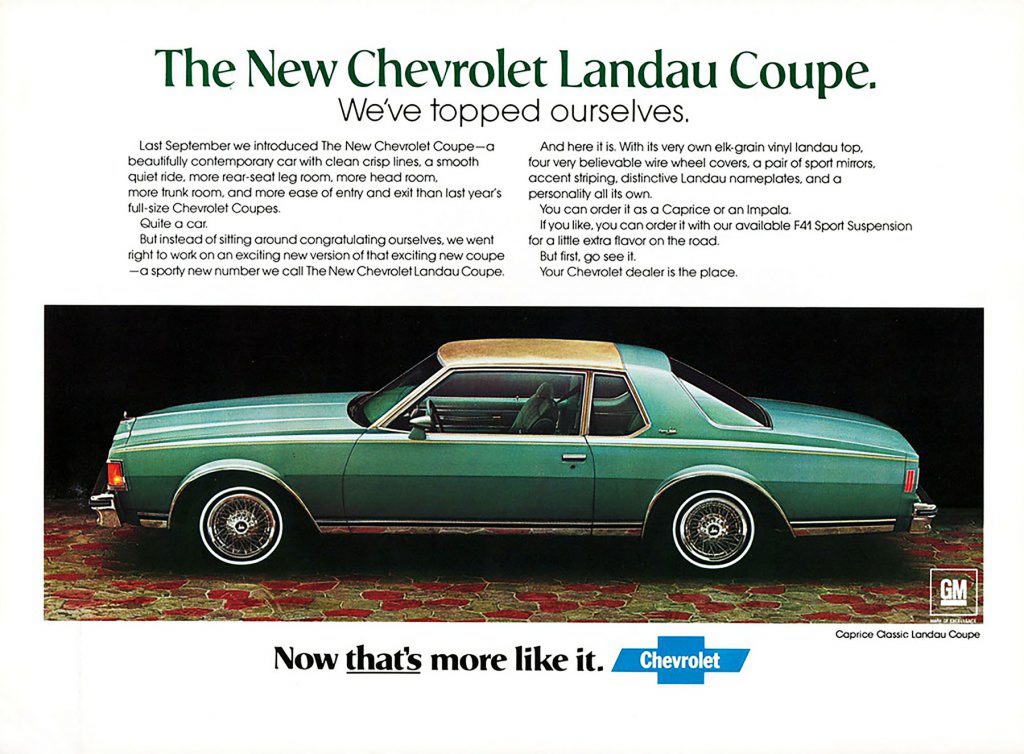 Dead-Brand Madness! A Gallery of Eagle Ads
1978 Chevrolet Caprice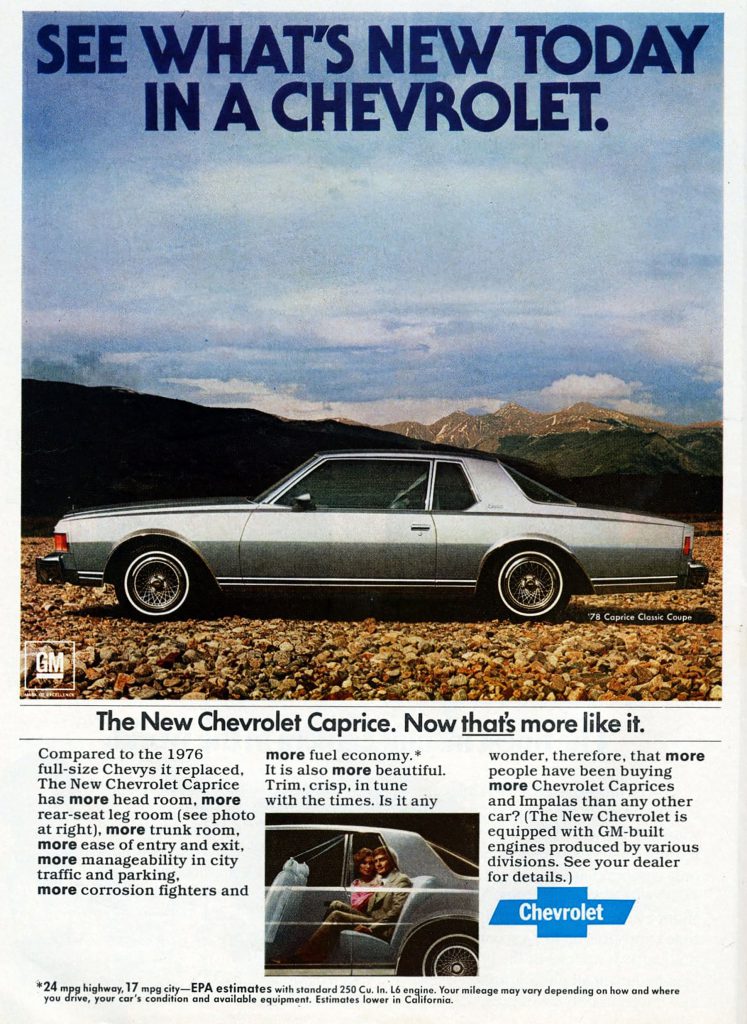 Aussie Madness! A Gallery of Australian Car Ads
1978 Oldsmobile 88 Holiday Coupe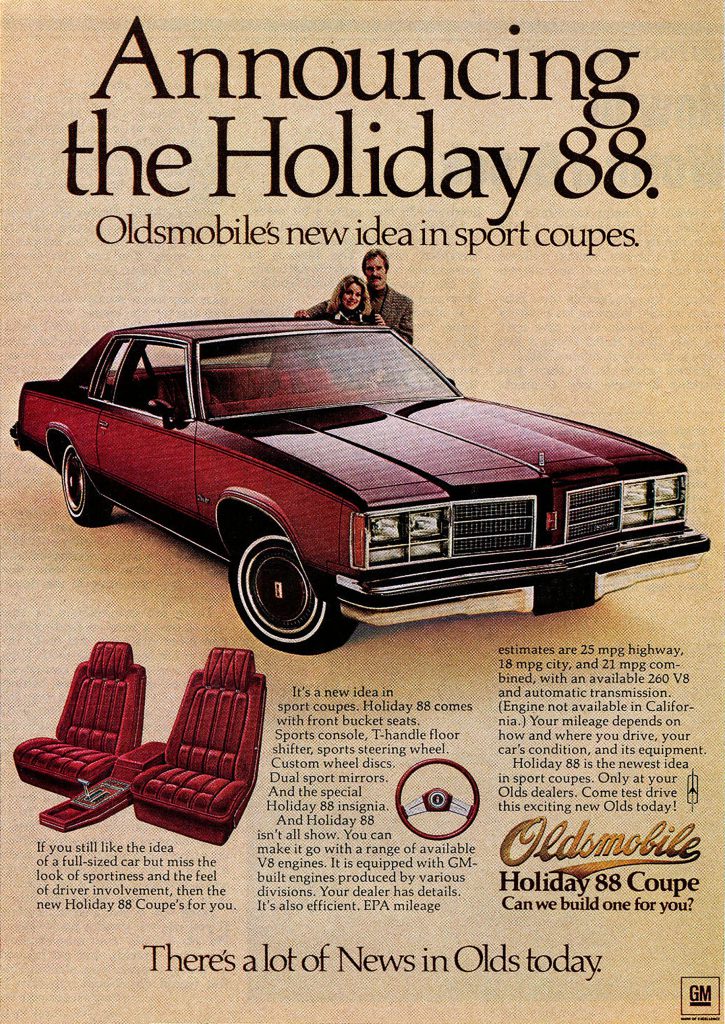 Luxury Madness! Premium Car Ads from 1955 (with prices!)
1979 Mercury Marquis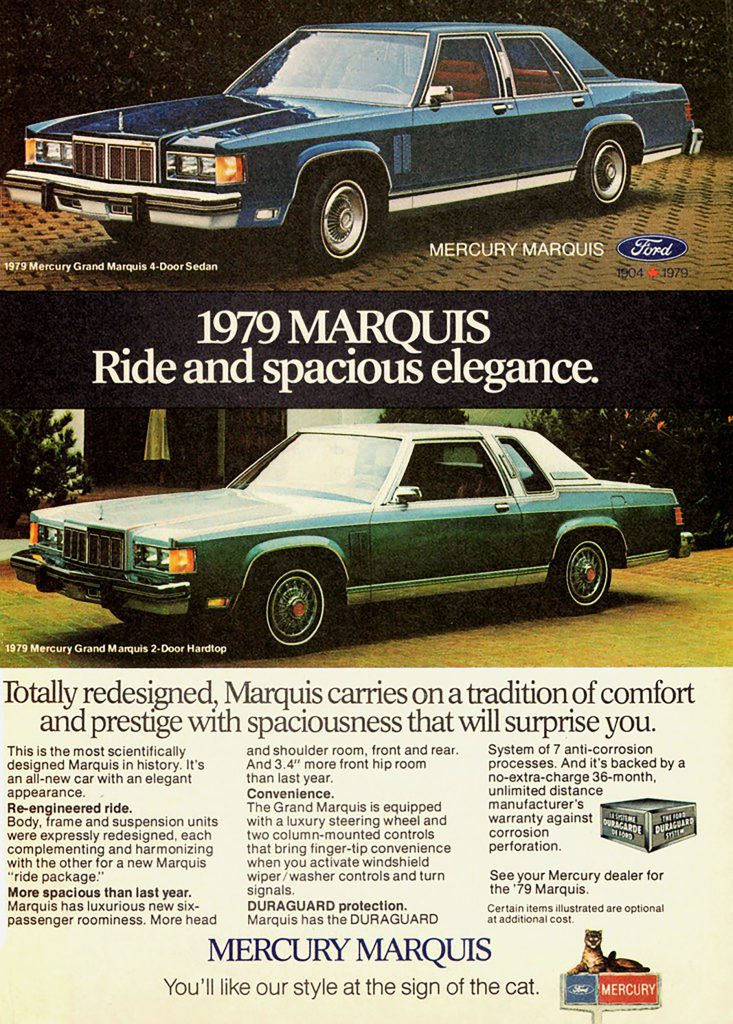 Rides and Rock: 5 Car Commercials with Great Music
1980 Buick LeSabre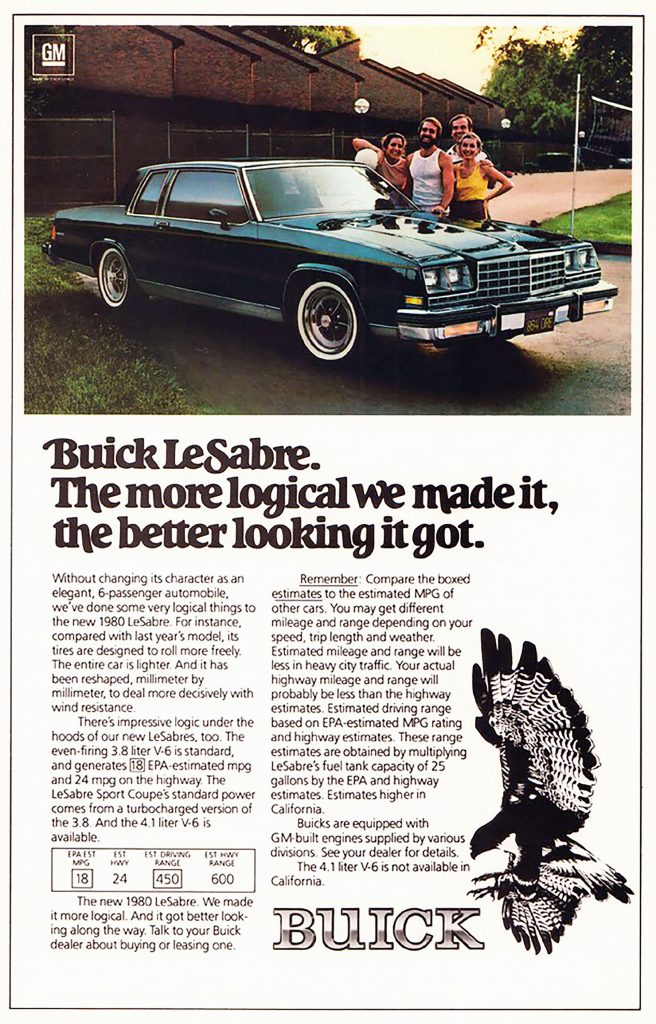 Model-Year Madness! Classic Ads Featuring the Coupes of 1976
1980 Pontiac Bonneville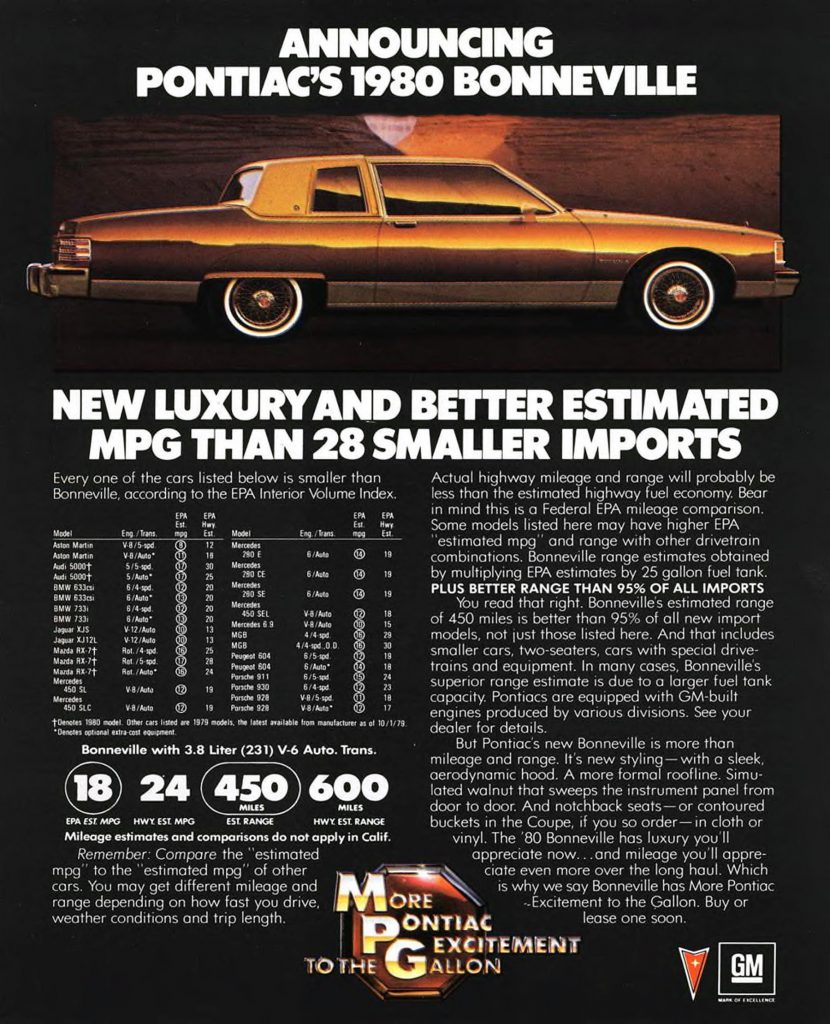 Recent-History Madness! A Gallery of Car Ads from 2002
1987 Buick LeSabre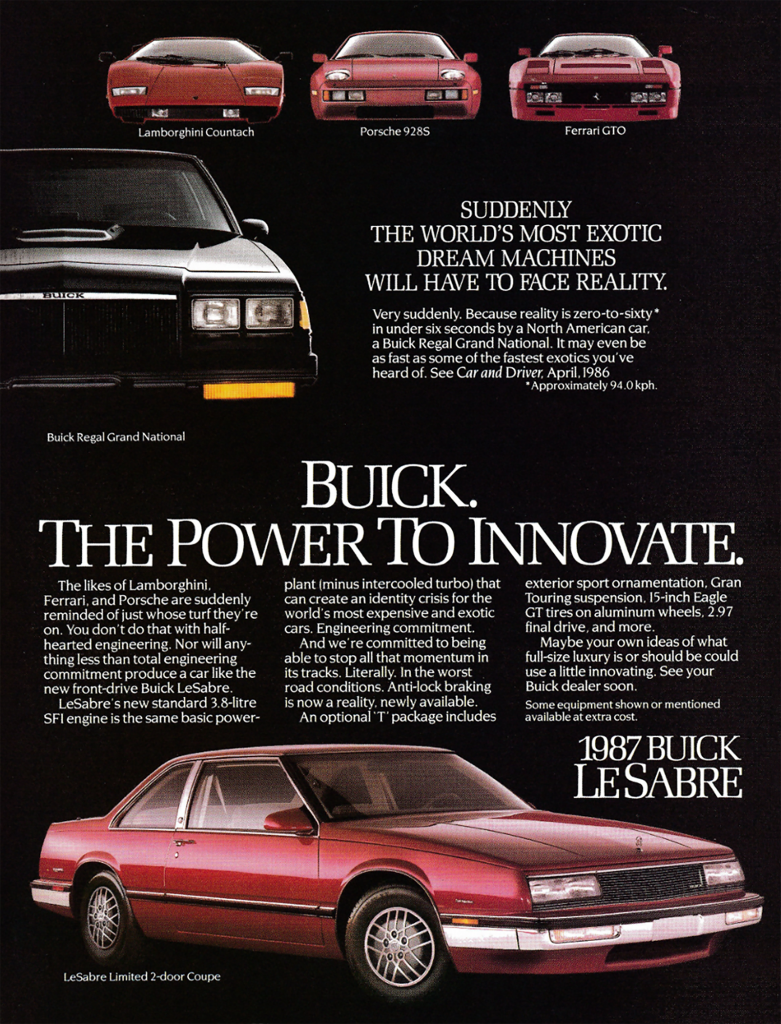 Listen to the Car Stuff Podcast
Large-Coupe Ads Gallery
(Click below for enlarged images)
Large-Coupe Ads
Design Madness! A Gallery of Vintage Ads Featuring Cars With Hidden Headlamps
Large-Coupe Ads