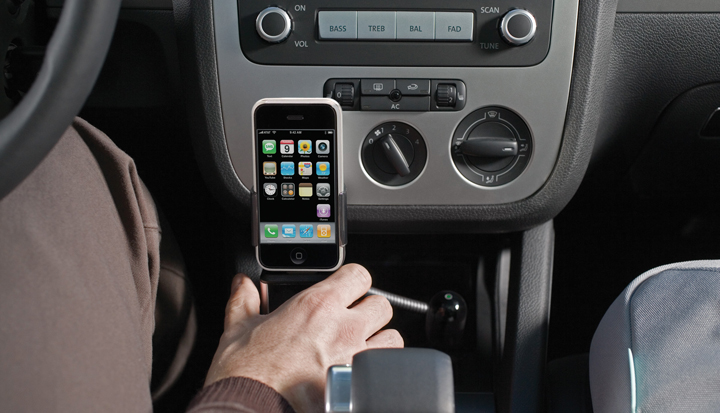 As CG Auto's resident tech/gadget person, I find it fascinating to see the continued evolution and integration of human and machine as they relate to the driving experience.
Guide to Electric Vehicle Charging
The topic of telephone, messaging, and "app" integration is something to discuss later. This post goes back to something a bit more fundamental: just getting things to work properly, and the pain that sometimes results from it.
I recently upgraded my "old" iPhone 4 to a shiny new iPhone 4S. More storage space, a faster processor, and a better camera are immediately noticeable improvements. The best part is that I could set up my new toy by restoring it from an old backup, preserving my apps, system, and program settings in the process. Or so I thought.
Everything is hunky-dory for the first couple weeks. Siri, Apple's "intelligent assistant" is actually really helpful. I tell her to set an alarm, and she does it. I ask her to remind me to fill out and mail my grandmother's birthday card, and she does it. The only disconcerting thing is that her "voice" is exactly the same as that of Ford's Sync infotainment system.
My wife also purchased an iPhone 4S, so whenever I travel, I can use Apple's FaceTime to video chat with her as well as see my infant son. I stream satellite radio programming through my phone so I'm never too far away from SiriusXM's NHL Home Ice, my favorite channel.
Speaking of audio streaming, many cars we receive for evaluation come with the ability to broadcast audio over a Bluetooth wireless connection. While it can be a massive battery drain, especially if you're using a data-heavy app such as Pandora Internet Radio or SiriusXM, it saves you from having to carry any sort of auxiliary stereo input cable.
Of course, I'll also use Bluetooth the way it was originally intended—for the actual "phone" part of the smartphone. Now I'm on the phone very infrequently while in the car. I make or receive at most one call every other week, and 90 percent of those are my wife letting me know she has left the office.
More than once, however, my wife would attempt to call me while I was in the car, phone connected via Bluetooth, but I received no notification. The call went straight to my voicemail. Disconnect from Bluetooth, and the phone works just fine.
A couple hours spent online with "The Googles" didn't yield much in terms of results. The only "solution" I found was to erase everything on the phone and set it up as a new device without restoring from a previous backup. Yikes.
With nothing else to lose, aside from my apps, music, videos, pictures, and time, I plunged ahead. Actually, it wasn't that bad. The worst parts were waiting for the phone to sync all my media and having to type in the password for my home wireless network.
Take two. Connect the phone back to the Jeep Wrangler Unlimited Sahara I was testing, ask my wife to call me, and success! I received the call loud and clear. After a bit more testing, I'd say I licked this little (big) issue.
So consider this a rather long-winded tip for any users who intend to upgrade their iPhones. Do not restore your new phone from an old backup. Set it up as a brand-new device.
Now if you'll excuse me, there's hockey talk on SiriusXM that must be listened to.
Light, Color, and Luxury: A Look Inside the 2017 BMW M760i (Gallery)