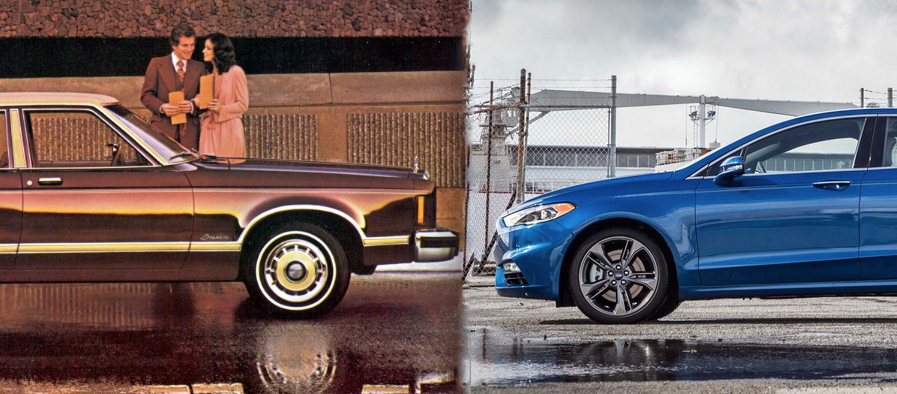 It will come as no surprise to you that cars have gotten heavier as of late. There's good reason for that. Things like side-impact protection, rollover protection, crush zones, and designed-in protections against partial-offset collisions (and other specific impacts studied by the Insurance Institute for Highway Safety) all add considerable bulk to a given vehicle. Power-to-weight ratio.
The Ford Mustang, for example, has gained about 1000 pounds over the last 40 years, despite the current model's extensive use of aluminum, high-strength steel, and, where appropriate, plastic.
Countering this weight gain is a generally commensurate reduction in engine displacement. To meet fuel-economy and emissions-related standards, the engines in mainstream vehicles have shrunk considerably.
The net result of all this weight gain and engine shrinking should be a net decline in performance. However, that is not the case.
The X factor in this equation is technology. Though the largest mainstream engine available in a Ford Fusion displaces only 2.0 liters, it cranks out nearly twice the horsepower of the 5.0-liter V8 available in the Ford Granada back in 1978.
To fully demonstrate the impact of fuel injection, turbocharging, and high-tech engine-management systems, we're looking at the power-to-weight ratios of Ford vehicles from three different segments across a four-decade divide. In each case, we're comparing the highest-output regular-production engines available, except for the Fusion—more on that below.
Power-to-weight ratios are reported as pounds per horsepower. Additional specs are provided below the pics.
Is this a fair comparison? You be the judge. Let us know what you think in the comments section below.
5 Largest Passenger-Car Engines of 1979
Small Car
1978 Ford Pinto: 30.3-to-1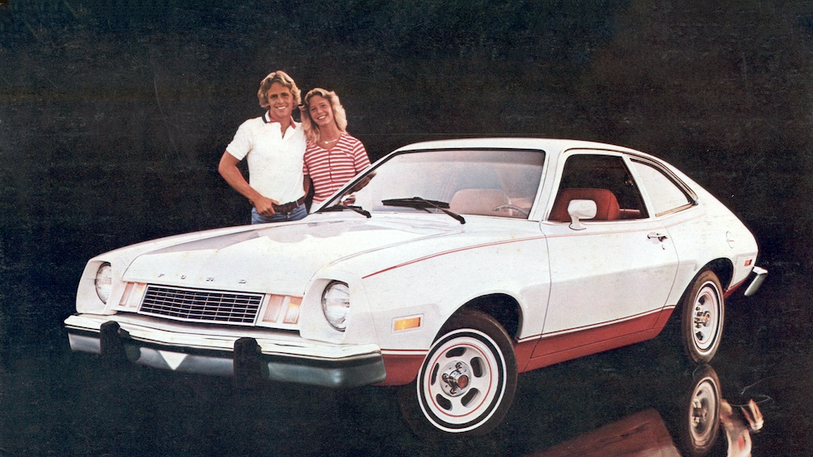 Body Style: 2-door hatchback
Length: 169.3 inches
Wheelbase: 94.5 inches
Curb Weight: 2500 pounds
Engine: 89-horsepower 2.8-liter V6
2017 Ford Focus: 18.8-to-1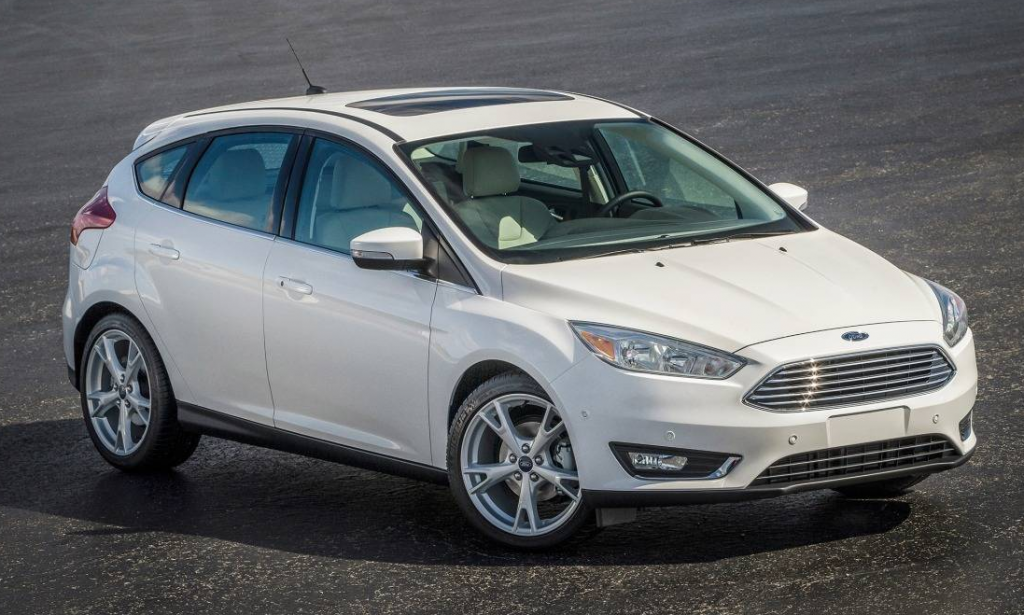 Body Style: 4-door hatchback
Length: 159.7 inches
Wheelbase: 104.3 inches
Curb Weight: 3000 pounds
Engine: 160-horsepower 2.0-liter four
Midsize Sedan
1978 Ford Granada: 23.7-to-1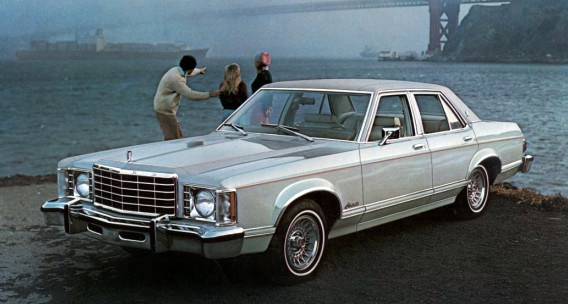 Body Style: 4-door sedan
Length: 197.7 inches
Wheelbase: 109.9 inches
Curb Weight: 3200 pounds
Engine: 135-horsepower 5.0-liter V8
2017 Ford Fusion 14.3-to-1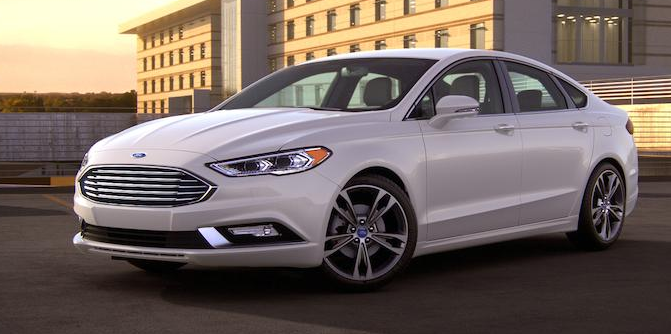 Body Style: 4-door sedan
Length: 192.0 inches
Wheelbase: 112.2 inches
Curb Weight: 3500 pounds
Engine: 245-horsepower turbocharged 2.0-liter four
Note: Also available for 2017 is the high-performance Fusion Sport, for which there is no comparable Granada model. The Fusion Sport comes with a 325-horsepower turbocharged 2.7-liter V6. At about 3600 pounds, the Fusion Sport has a power-to-weight ratio of 11.1-to-1.
Sporty Car
1978 Ford Mustang II: 20.7-to-1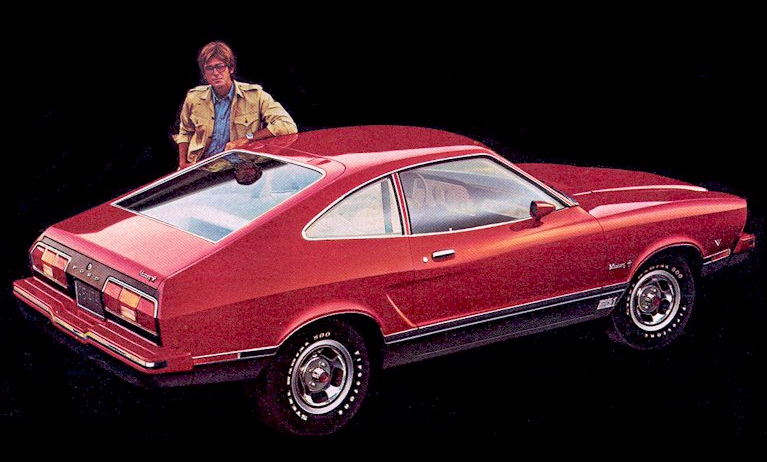 Body Style: 2-door hatchback
Length: 175.0 inches
Wheelbase: 96.2 inches
Curb Weight: 2800 pounds
Engine: 135-horsepower 5.0-liter V8
2017 Ford Mustang GT: 8.5-to-1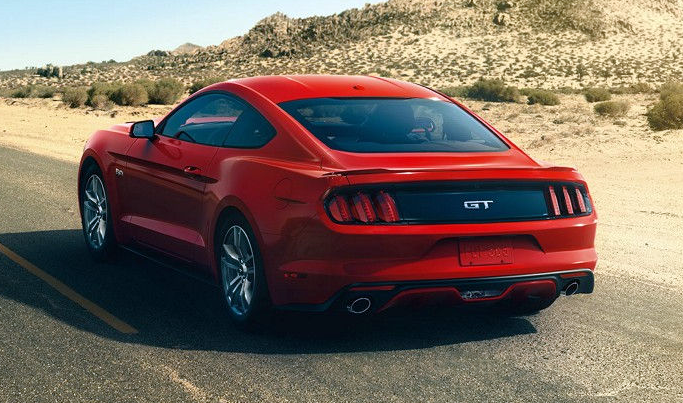 Body Style: 2-door coupe
Length: 188.3 inches
Wheelbase: 107.1 inches
Curb Weight: 3700 pounds
Engine: 435-horsepower 5.0-liter V8
The Big "V" Engine of Desperate Times: Remembering the Buick 4.1-liter V6
Power-to-Weight Radio