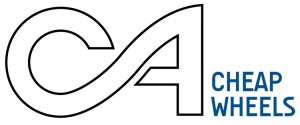 by Don Sikora
Note: The following story was excerpted from the April 2020 issue of Collectible Automobile magazine.
Nissan's Infiniti luxury brand made its debut more than 30 years ago at the 1989 North American International Auto Show in Detroit. The first dealers opened the following November, selling just two models. The M30 coupe was based on the Japanese-market Nissan Leopard, but Infiniti's star was the larger and all-new Q45 sedan.
More from Collectible Automobile
1990-1996 Infiniti Q45
As introduced, the Q45 was a rear-drive four-door sedan with a wheelbase that spanned 113.4 inches, was 199.8 inches long overall, and started for around $38,000. Infiniti was a new brand and, free from tradition, designers decided to go their own way. A press release from Infiniti's 25th anniversary described the Q45's appearance on its Detroit debut: "[W]hat caused the most interest . . . was what was missing—no traditional oversized front grille, no forest of exotic wood trim in the interior." 
A large Infiniti badge defined the Q45's face. It was a bright-metal decoration that Car and Driver opined was "gross" and "looks like a cross between a paper doily and a state trooper's badge." Ouch. Beyond the controversial front, the exterior design was quite clean, maybe to the point of being plain. 
The interior was nicely finished, but C/D wasn't completely convinced of its appearance. It noted the lack of wood and chrome trim, and wondered if subtle differences in color and texture were intentional or not. The magazine also advised that leather upholstery was standard, though wool cloth was a no-cost option. 
Q45's powertrain mated a 4.5-liter V8 with a four-speed automatic transmission. The 32-valve dohc engine was all aluminum, and included port fuel injection and intake valves with variable timing. It was rated at 278 horsepower and 292 pound-feet of torque. C/D mentioned that among contemporary luxury sedans, only the V12 in the BMW 750iL had a higher horsepower rating. Consumer Guide® described the powertrain as quiet, silky, and smooth. Editors liked Q45's overall refinement and lively acceleration. Observed fuel economy of 16.6 mpg on premium unleaded was not as impressive, though. 
Infiniti tweaked the original Q45 over its run. In 1991, traction control and what reportedly was the world's first production active-suspension system joined the options list. Starting in 1992, cars with active suspension were dubbed Q45A. Interiors lost two-tone coloring in 1993. The '94 Q45 went on sale in spring 1993, and it had a restyled front end that added a traditional chrome grille and fog lamps. Interiors were upgraded with softer leather, wood trim, and additional safety features including a passenger-side air bag. Significantly, both of the items Infiniti had touted as not being on the original car were now in place. To our eyes, the revised front end was not an improvement. 
Changes were few after the facelift. For '95 there was a new alloy-wheel design. In what proved to be the final model year for the first-generation Q45, the '96s received a revised V-8 engine that made do without variable valve timing. In addition, the pricey Q45A was discontinued. 
Q45 specs and year-by-year changes
Pros:

Refined and speedy luxury sedan. 

Q45 options like Super HICAS rear-wheel steering and an active suspension
are rare technologies in cheap-wheelers.
Cons:
The original front-end design was polarizing when new.

Consumer Guide® noted passenger and cargo space weren't as roomy as
expected for a car of the Q's size.
Final Drive:
The original Infiniti Q45 was well executed, but it's difficult to argue that its more traditionally styled rival, the Lexus LS400, wasn't a greater commercial success. We think the Q45's cheap-wheels sweet spot is a 1991 to '93 model with the original styling and traction control.
Listen to the very entertaining Consumer Guide Car Stuff Podcast
infiniti Q45