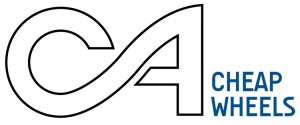 by Don Sikora II
Note: The following story was excerpted from the June 2019 issue of Collectible Automobile magazine.
The 1993 Dodge Intrepid was one of Chrysler's LH-platform front-wheel-drive large sedans that introduced trendsetting "cab-forward" styling and helped make the company one of the decade's design leaders. A second-generation Intrepid wearing a more dramatic interpretation of the cab-forward look arrived for 1998, and a performance-flavored R/T version was added for 2000.
Cab Forward: The Chrysler LH Cars of 1994
This Cheap Wheels story starts with the introduction of the Intrepid SXT, which came along for 2003. It effectively replaced the R/T as the most-powerful Intrepid, but significantly it made do without the R/T's traction control, performance-tuned suspension, and handsomely chunky 17-inch wheels.
Like all Intrepids, the SXT wore Viper-inspired front styling, a low hood and high rear deck connected by a rising beltline, and a surprisingly racy roofline for a family sedan. Overall appearance was smooth and sleek, but SXT didn't look appreciably different than the base SE or the better-equipped and leather-lined ES.
Defining features of the second-generation LHs were front drive, four-wheel independent suspension, and longitudinally mounted engines. The only body style was a four-door sedan. Wheelbase was 113 inches, and overall length came in at 203.7 inches. SXT's interior offered seating for five on cloth-covered front buckets and a rear bench seat.
Under the hood, SXT had a 250-bhp version of the company's 3.5-liter ohc V-6. This particular tune wasn't available in other Intrepids, and was six ponies stronger than the departed R/T's 3.5. It was backed up by a four-speed automatic transmission—though the gearbox lacked the erstwhile R/T's "AutoStick" functionality that allowed the driver to choose gears manually with a nudge of the shifter.
A Suggestion for Chrysler: Bring Back Cab Forward . . . and the Fratzog!
Compared to a base Intrepid SE, SXT added cruise control, a power driver's seat with eight-way adjustment, leather-wrapped steering wheel, split-fold rear seat, remote keyless entry, upgraded stereo with CD, and fog lamps. Appearance add-ons included a rear spoiler, bright-metal-tipped exhaust, and 16-inch chrome alloy wheels. Base price was $24,005, which was a substantial $3050 less than the 2002-model Intrepid R/T. Individual options included antilock brakes, front side air bags, a power sunroof, Infinity sound system, and a full-size spare tire.
Though we weren't able to locate a period road test of the SXT, Consumer Guide drove earlier second-generation Intrepids and found the interior to be roomy with sufficient rear-seat legroom for six-footers. The sloping roofline could make entry and exit a little tricky for tall rear passengers, and once seated they may have wished for a bit more headroom. Most gauges and controls were easy to see and operate, but the radios could take a bit of study to master. Trunk space was judged ample.
The car was a virtual rerun for 2004, and the SXT's base price ticked up to $24,235. As things turned out, little more than a decade after it replaced the Dodge Dynasty, the Intrepid faded away after the 2004 model year. It was replaced by the rear-drive 2005 Magnum wagon and 2006 Charger sedan as Dodge shifted its big-car strategy in a more muscular direction.
Cheap Wheels: 2008-2009 Dodge Caliber SRT4
Pros:
SXT model boasted the strongest engine available in any Intrepid.
Plenty of room for passengers and cargo.
Cons:
SXT offered little visual differentiation from other Intrepid models.
Antilock brakes were optional, and traction control wasn't available.
Final Drive:
When Dodge returned to top-tier NASCAR competition in 2001, it raced the Intrepid. Still, the production car never really had a reputation for high performance, and was known more for its cab-forward styling. Thus, even as an SXT with its premium of power, we think the hook is the look.
More from Collectible Automobile Magazine
2004 Dodge Intrepid SXT