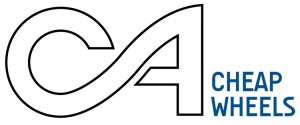 by Don Sikora II
Note: The following story was excerpted from the April 2019 issue of Collectible Automobile magazine.
Dodge performance history has largely been shaped by muscular V8s and smoking rear tires, but don't forget the handful of turbocharged four-cylinder front-drivers. Memorable machines like the Omni GLH and Neon SRT-4 remain enthusiast favorites, but we'd like to look at a more recent Dodge "hot hatch," the Caliber SRT4.
Caliber arrived as a 2007 model. It basically replaced the Neon, but abandoned traditional sedan proportions for a compact station wagon or sport-utility shape. It shared some styling themes with Dodge's second-generation Durango SUV, and quite a bit of under-the-skin engineering with Jeep's 2007 Compass and Patriot. While Caliber was surprisingly practical, like many products developed late in the DaimlerChrysler era it seemed to have been penny pinched far too aggressively. For example, Caliber's interior was awash in budget-grade plastics, and abundant road noise didn't improve the lackluster ambience.
Here, though, we're interested in the much speedier Caliber SRT4 that bowed for the 2008 model year. The heart of this transformation was a 2.4-liter turbocharged and intercooled four-cylinder. A thoroughly reworked variant of the "World Engine" that Chrysler shared with Mitsubishi and Hyundai, it was good for 285 horsepower and 265 pound-feet of torque. Power went to the front wheels through a mandatory Getrag six-speed manual rowed via a short-throw shifter. Dodge claimed a 0-60-mph time in the "low six-second range" and a top speed of 155 mph. 
Cheap Wheels: 1998-2003 Ford ZX2
Ride height was reduced 28mm in the front and 22mm in the back, and SRT's elves added specific spring rates, specially tuned ZF Sachs dampers, and beefy four-wheel discs with red-painted calipers. The package rolled on handsome 19-inch alloys wearing 225/45R19 all-season Goodyear rubber. Stickier Goodyear F1 Supercar "three-season" tires were optional.
Unique exterior pieces including a hood with a functional scoop, racier front and rear fascias, rocker-panel extensions, a big exhaust tip, and a large rear spoiler mounted at the top of the rear glass transformed the Caliber into something suitably sporty. It could be ordered in one of four colors: Brilliant Black, Sunburst Orange, Bright Silver, or Inferno Red. 
Inside, the Dark Slate Gray interior received bolstered sport seats, and they along with the leather-wrapped steering wheel and shifter boot had contrast-colored stitch detailing. SRT-spec gauges included a tachometer in the center position and a 180-mph speedometer set to its right. Buyers could order what was called "Performance Pages," a visual display that conveyed information including 0-60 times and eighth- and quarter-mile elapsed times and speed, along with braking distance and cornering forces. SRT4 priced from $22,705.
Changes were modest for 2009, which proved to be the SRT4's final model year (though mainstream Calibers carried on through 2012). Outside, Sunburst Orange was replaced with Deep Water Blue. Inside, satellite radio and Performance Pages were standard, and front-side air bags and leather seating trim were new options. The base price jumped to $24,840.
While Consumer Guide® liked the hot Caliber's reasonable pricing and strong engine, overall the SRT4 was deemed subpar to staff favorites like the contemporary MazdaSpeed 3 and Volkswagen GTI. Car and Driver's Csaba Csere found the performance-flavored Caliber more refined in construction and dynamics than the Neon SRT-4, but not as engaging. For further perspective, an SRT4 finished last in Motor Trend's eight-car "Sport Compact" comparison test. The winner? The VW GTI.
Cheap Wheels: 1987-1988 Toyota Corolla FX16 GT-S
Pros:
SRT4's go-fast styling flourishes worked surprisingly well with Caliber's mini-SUV shape.

Even today, 285 horsepower remains competitive for a performance compact.

Three-pedal fans will cheer SRT4's mandatory six-speed manual.
Cons:
SRT4's extensive front-suspension tweaks weren't completely successful in controlling torque steer in this powerful front-driver.

Period reviewers griped about understeer.

While the SRT4 cabin received some welcome upgrades, much of the Caliber's back-of-the-pack interior aura remained.
Final Drive:
Caliber SRT4 wasn't the best example of its breed when new, and that's still true today. But as cheap wheels it looks cool, is quick on the street, and like any good hot hatch should prove a reasonably practical daily driver.
More from Collectible Automobile Magazine
Dodge Caliber SRT4