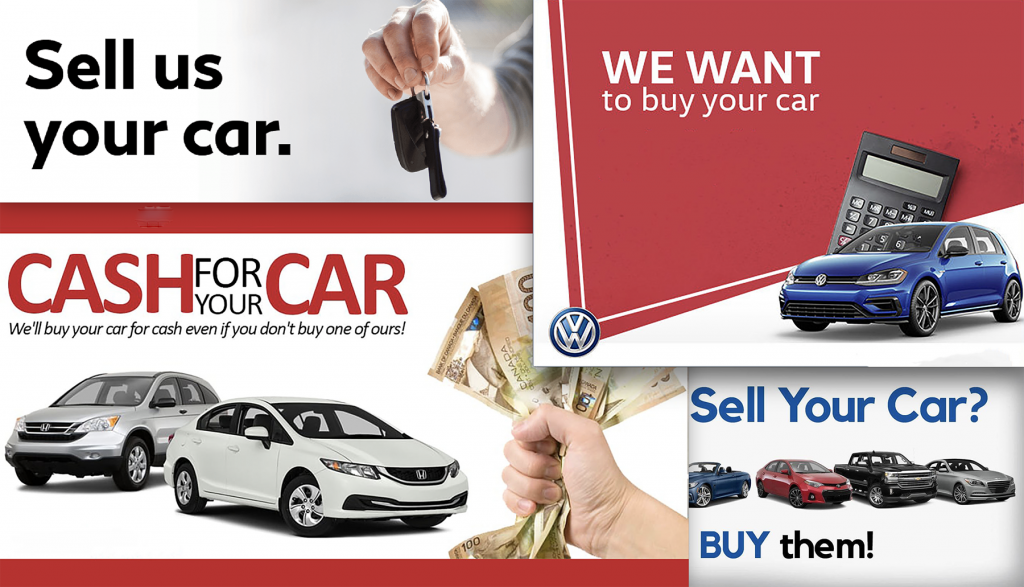 In June of 2017, my wife and I purchased a 2014 Nissan Juke for our teenage daughter. While this may sound like an extravagant present, it wasn't really a gift at all. Truth be known, my kid wanted no part of driving, but my wife and I wanted no part of chauffeuring her to 6:00 AM water-polo practice five mornings a week. The car has served us well, and is now with our youngster at a college about 200 miles from our suburban Chicago home.
Chip Shortage Insanity
I mention the Juke because I just received a letter from the dealership we bought it from. More than five years after we purchased the vehicle, Napleton Schaumburg Mazda wants to buy it back—for $10,000.
Ten grand seems like a lot for a seven-year-old subcompact crossover with more than 70,000 miles on the odometer, so I did a little digging. If a dealership was willing to pay that much for a well-used ride, what might they sell it for? This gets interesting…
Car Shopping From Home: Carvana vs Vroom vs CarMax
First, we need to address the elephant in the room, which is the chip shortage. Independent of the overall supply-chain shortages, which are wreaking havoc on retail operations across the country (and across the globe), the chip shortage was a crisis of the auto industry's own making, though it's an understandable one.
Here's the deal: Early in 2020, when it became clear that the COVID-19 situation was indeed a pandemic, auto manufacturers began to scale back vehicle production in anticipation of reduced demand for new cars and trucks. Indeed, who would go to dealership to test-drive cars during a global health crisis? As part of the reduction in manufacturing, carmakers reduced their orders for key components, including microchips.
At the same time, large numbers of American office workers began doing their jobs from home. To accommodate all this remote work, the demand for cell phones, tablets, computers, monitors, headphones, and other electronic devices surged. And, of course, all of these products use microchips too.
To nearly everyone's surprise, demand for new automobiles did not decline much in 2020, and even seemed to rise in 2021. In fact, it's largely understood that 2021 would have been a record new-car sales year in the U.S. were it not for… wait for it… the chip shortage.
Simply put, there aren't enough new vehicles now because automakers can't get enough microchips to build them. Traditionally, the auto industry accounts for roughly ten percent of total global microchip production. However, that allocation was redistributed when demand was scaled back, and the chip-making industry is already working at full capacity.
Because chips are difficult to produce (the complicated process can take five to six months, from start to finish), and because chip makers aren't about to add capacity to address a temporary situation, carmakers have been left to scramble for chips, and are simply coming up short.
Should I Buy a Car From CarMax?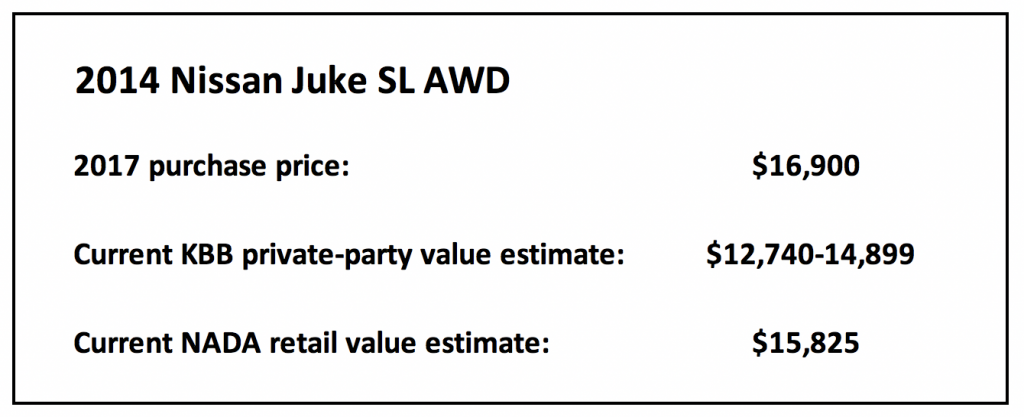 Here's how intense the chip shortage is: Globally, more than 90 million new vehicles were sold in 2019. For 2021, that number is estimated to be around 65 million. Here in the U.S., the impact of that shortage has been profound.
Not only are new vehicles scarce, U.S. automakers are not supplying rental fleets with cars, because rental vehicles are generally sold at a discount. And, because used rental cars make up a substantial portion of the retail used-car market, there is a serious shortage of used cars as well.
The domino effect of the chip shortage has touched all segments of the auto industry, and has dramatically impacted the transaction prices of new and used vehicles—including, for example, seven-year-old Nissan Jukes.
When we purchased our Juke (an all-wheel-drive SL model) in 2017, we paid $16,900, not including tax. The car had about 35,000 miles on the odometer and was in excellent condition.
Fast forward to today: The Juke is in very good condition and now has about 75,000 miles on the odometer. And, as for that offer from the Mazda dealer, I did a little checking. Per Kelley Blue Book, the car has a private-party-sale estimated value of $13,000 to $15,000. And, per the J.D. Power NADA price guide, its current retail value is just under $16,000. Really.
So, how crazy are used-car prices right now? In a nutshell, I can probably sell a car I bought more than four years ago—and drove about 40,000 miles—for just $2000 less than what I paid for it. That's like renting a car for about 80 cents a day.
I would gladly sell the Juke now at these prices, except… we need it. For us, selling a car at inflated prices would only mean buying another car for a similarly exaggerated amount.
Per Michelle Krebs, Executive Analyst for Autotrader/Cox Automotive, the chip shortage has already begun easing, though very slowly. Krebs believes that there will be no sudden improvements in new-car supply or the related new- and used-car prices. "It's going to take a while," noted Krebs.
Car Shopping Tips: Test Drive Checklist
Gallery
Click below for enlarged images.
Consumer Guide Car Stuff Podcast, Episode 92: Ranking the Most American-Made Vehicles, Used Car Prices