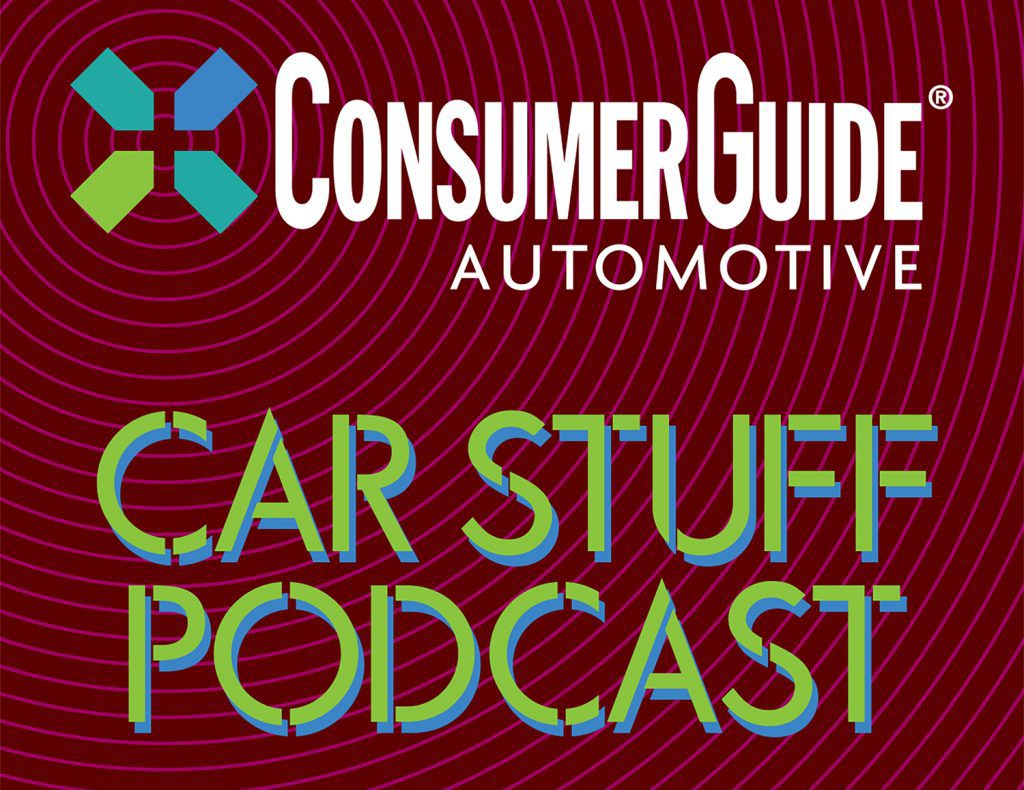 Whether you drive a car, need a car, or just occasionally bum a ride with friends, you've come to the right place. Join the editors of Consumer Guide Automotive as they break down everything that's going on in the auto world. New-car reviews, shopping tips, driving green, electric cars, classic cars, and plenty of great guests. This is the Consumer Guide Car Stuff Podcast.
Episode: 87
Broadcast date: June 27, 2021
Guest: Brandon Girmus
Jeep Wrangler 4xe Plug-In Hybrid, 2022 Infiniti QX60
Host Tom Appel and co-hosts Jill Ciminillo and Damon Bell start the show by discussing the recently unveiled 2022 Infiniti QX60 three-row SUV. Brandon Girmus, Jeep Senior Brand Manager, joins us to talk about the new-for-2021 Wrangler 4xe–Jeep's first-ever plug-in-hybrid vehicle. Tom has a quiz on branded premium audio systems for Damon and Jill, and Damon runs down the latest articles on the Consumer Guide Daily Drive blog–including a look at the Lordstown Endurance electric pickup truck and a head-to-head comparo of the Toyota Prius Prime and Prius AWD-e.
The Consumer Guide Car Stuff Podcast is broadcast every Sunday on Chicago's WCPT AM 820 at 1:00 PM CST.
Discussed this week:
First Spin: 2022 Nissan Pathfinder
First Spin: 2021 Jeep Wrangler Unlimited 4xe
What is the Lordstown Endurance?
Forgotten Concept: Dodge Kahuna
Toyota Priuses Head-to-Head: Prime vs AWD-e