Michael Jordan came close to leading the Washington Wizards to an NBA playoff spot in 2002, but injuries held the legend back, and the team sat out the post season. But it's not Jordan's near miss with another championship run that most basketball fans remember about that season. Mostly, folks who recall his time playing for the Wizards at all remember his less-than-godlike 22-point-per-game performance, and grumblings by teammates that the 14-time NBA All Star was taking more shots than he probably should have.
And while none of three engines listed here ever led their makers to "Threepeat," they certainly served capably, for decades. But, like the Bulls legend, each of these powerplants lingered well past their primes.
Ford's 2.5-liter "HSC" Engine: The Fleet Special That Time Forgot
Chrysler PowerTech V6
Displacement: 3.7 liters
Horsepower: 210*
Torque (pound-feet): 235*
Horsepower per liter: 56.7*
Used in: Dodge Dakota, Dodge Durango, Dodge Nitro, Dodge Ram 1500, Jeep Commander, Jeep Grand Cherokee, Jeep Liberty, Mitsubishi Raider
Last year in service: 2012
New for 2002, the PowerTech V6 was a mechanical kissing cousin to the 4.7-liter PowerTech V8, which saw action in most of the same vehicles as the V6. Both PowerTech engines were simple single-overhead-cam designs; featuring two-valve heads, and little else of technical interest.
Though fairly smooth, the PowerTech V6 (PTV6) was thirsty, and embarrassingly low on horsepower given the relatively generous displacement. In the 4WD Jeep Liberty, the PTV6 returned just 15 mpg in the city, according to the EPA, and only 21 on the highway.
The Liberty was discontinued before a modern replacement for the PTV6 could be developed. However, the 2014 Cherokee, which more or less replaces Liberty in Jeep's lineup, sports a 3.2-liter version of Chrysler silky-smooth Pentastar V6. The engine sports four-valve heads, and a solid 271 horsepower—or about 85 horsepower per liter. In the Cherokee with AWD, the Pentastar engine returns 18 mpg in the city, and an impressive 25 on the highway.
*In 2012 Jeep Liberty
Ford "Cologne" V6
Displacement: 4.0 liters*
Horsepower: 210*
Torque (pound-feet): 240*
Horsepower per liter: 52.5*
Used in: Ford Explorer, Ford Mustang, Mercury Mountaineer, and many, many others.
Last year in service: 2010
The "Cologne" V6 has something in common with this author. That thing is a birthdate. Unbelievably, this cast-iron wonder has roots that date back to 1965. Really. Early variants of this long-lived V6 displaced as few as 1.8 liters, and produced as little as 82 horsepower. First built in Cologne, Germany, later variants of this versatile powerplant would be built in the U.S., and in a number of other countries.
Americans first saw this engine en masse when it became the standard (and for a while, the only) engine in the Ford Explorer, beginning in 1991.
As base engine for the Mustang (the last vehicle to host this engine) the slightly quakey V6 produced acceptable torque, but didn't rev with any enthusiasm, and drank more gas than an engine its size should have. In its last year, it was good for an EPA-reported 16-mpg-city and 24-mpg-highway rating when coupled to an automatic transmission. For 2011, Ford replaced the Cologne engine with a thoroughly modern 3.7-liter V6. The new engine cranked out a solid 305 horsepower (82 per liter) and upped the mileage numbers to 19 city and 31 highway.
*In 2010 Ford Mustang
General Motors Vortec V6
Displacement: 4.3 liters*
Horsepower: 195*
Torque (pound-feet) 260*
Horsepower per liter: 45.3
Used in: Chevrolet Blazer, Chevrolet S-10, Chevrolet Silverado, and many, many others.
Last year in service: Dropped from pickups after 2014, still used in Chevrolet Express and GMC Savanna vans.
The "Vortec" V6 dates back to 1985, when it first saw action under the hood of GM's large pickup trucks. Essentially a 5.7-liter (350-inch) V8 with two cylinders lopped off, the big V6 proved a suitable base engine for large vehicles not destined for especially hard work.
With the lowest horsepower-per-liter rating of this group of engines, the Vortec would seem to be a dog, but the old mill does crank out a lot of torque at fairly low revs, which is what matters most to truck buyers.
An all-new "EcoTec3" V6 arrived along with redesigned 2015 Chevrolet Silverado and GMC Sierra, and though it displaces the same 4.3 liters, little else is the same. The new V6 cranks out 285 horsepower and 305 pound-feet of torque. And, despite the nearly 100-horsepower bump, the new mill helps the rear-drive Silverado earn an EPA rating of 18 city/24 highway. That's a 3- and 4-mpg improvement respectively over the old Vortec.
*In 2014 Chevrolet Silverado
The Big "V" Engine of Desperate Times: Remembering The Buick 4.1-liter V6
Written by: Tom Appel
on March 19, 2014.
on December 15, 2017.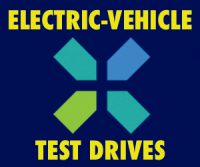 Auto Shows
Steve & Johnnie's Road Tests