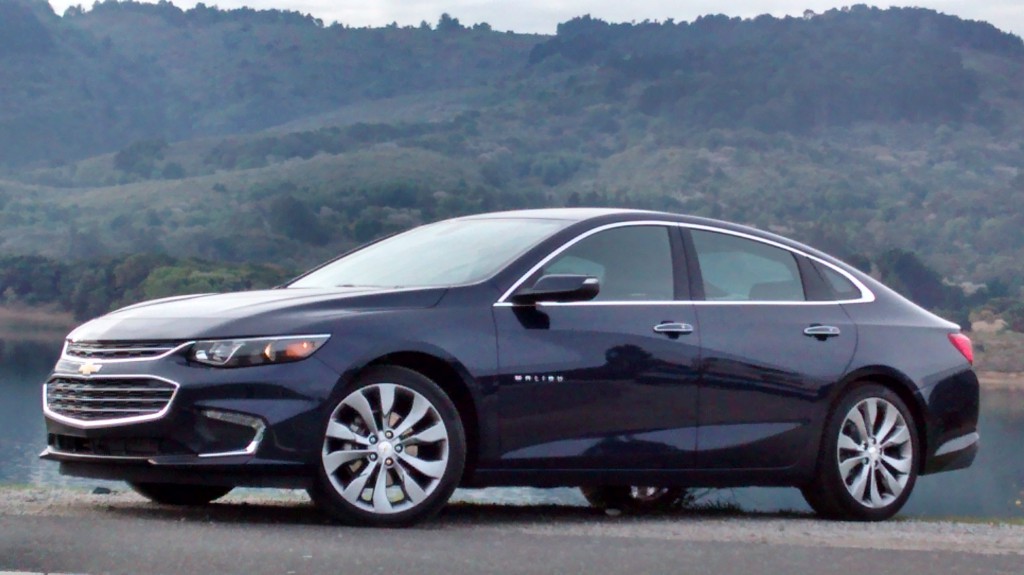 Although it ceded its "most popular segment" title to compact SUVs last year, midsize cars are still a thriving business. And Chevrolet is hoping to increase its market share to improve upon its fifth-place ranking in the class.
The long-time midsize sales leaders are the Toyota Camry and Honda Accord, though the Nissan Altima has been nipping at Accord's heels of late. All have been redesigned or heavily updated in the last year or two, so the top guns aren't resting on their laurels.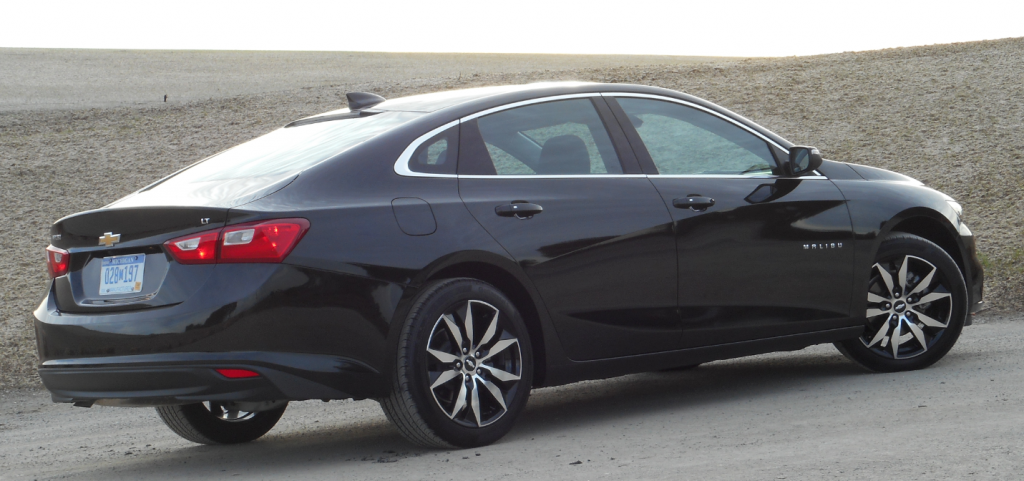 By that measure, the current Malibu – which was completely redesigned just three years ago — is "old." And though a three-year design cycle is very short in the industry, Chevrolet feels it's necessary in this case to keep one of its "bread and butter" cars in the hunt.
Test Drive: 2016 Honda Accord Sport
Some "redesigns" are really new sheetmetal on a carryover platform. Not this one. Compared to the 2015 model, the 2016 is 2.3 inches longer on a 3.6-inch-longer wheelbase, with 1.3 inches of that dedicated to added rear-seat legroom. And despite the larger size, the new Malibu sheds about 300 pounds, which improves both performance and economy.
Three powertrains will be offered, all using 4-cylinder engines.
The base engine is now a 1.5-liter turbo rated at 160 horsepower, and it's mated to a 6-speed automatic transmission. It includes a stop/start system that aids city fuel economy, helping it earn EPA ratings of 27 city/37 highway/31 combined.
Upper-line models get a 2.0-liter turbo rated at 250 horsepower mated to an 8-speed automatic. This combination gets EPA ratings of 22/33/26.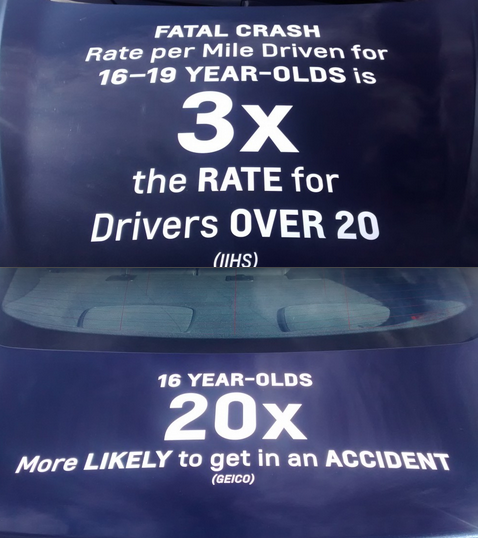 Due later in the year is a Hybrid model using a 1.8-liter normally aspirated (non turbo) engine paired with dual electric motors and a CVT automatic. Total system horsepower (gas and electric) is 182 horsepower, and it carries impressive EPA figures of 48 city/45 highway/47 combined.
As with most new-car introductions these days, the hot topic is added high-tech features. And the Malibu has them in spades.
First Spin: 2016 Nissan Altima
On the infotainment front, Chevrolet claims the 2016 Malibu is the only midsize car to offer 4G LTE Wi-Fi along with Apple CarPlay and Android Auto. It also features wireless charging for mobile devices.
These features are available in two MyLink systems. The first has a 7-inch touchscreen, while the up-level one includes navigation and voice activation along with an 8-inch screen. (The latter isn't due to get Android Auto until early next year, when it can be added to existing cars.)
Also included on the 8-inch system is a new feature called "Teen Driver." One of its primary functions is that it allows parents to review a record of their child's driving behavior. Checks can be made for top speed reached, miles traveled, and whether any warning alerts (such as forward collision warning) were activated. The teen's key is programmed so that they can't go in and erase or even view the information; only the parent can. (Thank goodness this wasn't available 40 years ago. Several of my friends would have lost their driving privileges.)
On a broader safety note, Malibu is also available with a number of high-tech safety features offered in two Driver Confidence packages.
Offered in the $1195 base package are forward collision alert with city-speed automatic braking, pedestrian detection (a camera can identify pedestrians crossing your path and alert you to them, and then apply the brakes if you don't), blind-spot warning, lane-change alert, lane-keep assist, rear cross-traffic alert, front and rear park assist, and automatic high beams.
The $1295 Driver Convenience II package adds park assist (which will automatically steer you into a parking spot while you apply brakes and gas) and adaptive cruise control with automatic braking.
Four trim levels will be available.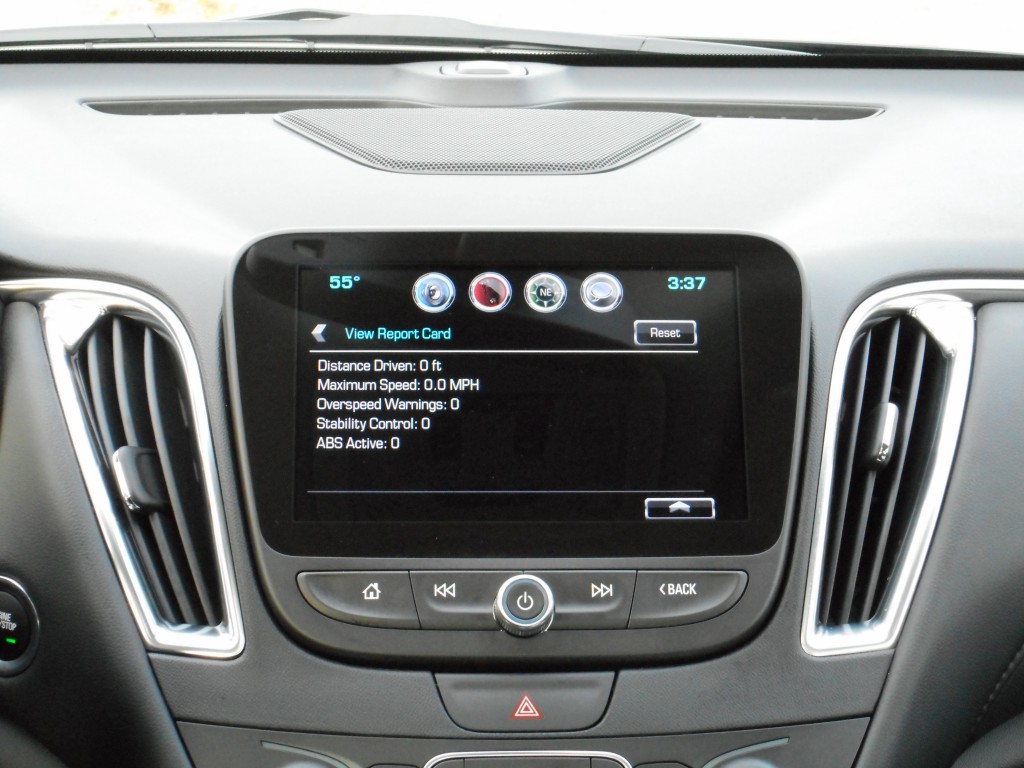 The base model is the L, which starts at $22,500 including destination.  Although fairly well equipped by conventional standards, Chevrolet expects it to account for only a small percentage of sales, as it lacks most of the high-tech features the majority of buyers now want – and offers virtually no options.
Next up is the LS at $23,995. It adds the aforementioned 7-inch MyLink system along with a rearview camera, alloy wheels (in place of steel), compass, and outside temperature display. It also adds the availability of optional 4G LTE hotspot and power driver seat with lumbar adjustment.
Test Drive: 2015 Camry Hybrid SE
Added on the $25,895 LT are power driver seat, heated mirrors, and 17-inch wheels (replacing 16s). More importantly, it opens up a host of available options, including the 8-inch MyLink system, wireless charging, leather upholstery, sunroof, Bose audio system, auto-dimming inside mirror, 120-volt power outlet, remote start, heated front seats, power front passenger seat with lumbar adjustment, 18-inch wheels, the basic Driver Confidence package of high-tech safety features, and the more powerful 2.0-liter turbo engine.
Topping the lineup is a new $31,795 Premier trim level, which comes standard with the 2.0-liter engine and most features already mentioned, and adds dual-zone automatic climate control, driver-seat memory, ventilated front seats, heated steering wheel, and 19-inch alloy wheels. It also adds the Driver Confidence II package as an option.

Climbing into the new Malibu, the first thing you notice is its relatively clean dashboard design highlighted by a large center dash screen. While the audio system includes a volume knob, almost everything else is controlled through the touchscreen, mostly with large, easy-to-use virtual buttons that fall readily to hand. Climate controls – which are likewise easy to reach – consist of rotary temperature and fan-speed knobs along with individual mode buttons.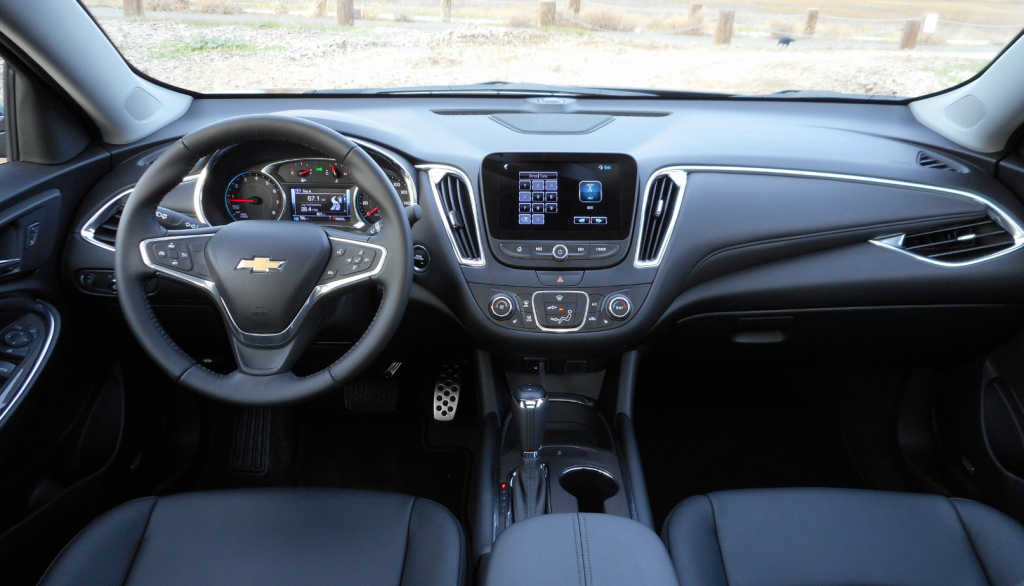 While the dashtop is covered in what's known as "soft paint" (not padded, but not just plain hard plastic, either), the dash face, door tops, and armrests are all padded. Bright trim surrounds many elements, and two-tone color combinations are available to brighten what is otherwise a somewhat subdued look.
Visibility is only fair to the front corners and to the sides due to rather thick roof pillars. But it's quite good to the rear corners and straight back, thanks in large part to rear quarter windows and rear-seat headrests that drop down virtually out of sight.
Even tall folks should find plenty of headroom and legroom in front. But it's in back that the former Malibu suffered a bit, as even Chevrolet admits that its customers sited rear-seat room as a weak point. That won't likely be a complaint with the new generation. There's sufficient headroom for those up to about 6-feet tall, and two of those folks should be able to comfortably sit in tandem. Even with the front seats all the way back – and they go far back – I was able to squeeze my 5'9 frame in, though my knees were brushing the front seatbacks.
Interior storage is about average for the class. There's a wide but shallow glovebox, a forward console tray under Aux/USB/12-volt plugs, two cupholders and a tiny bin in the middle of the console, a good-size console box, and map pockets with cupholders in the doors.
Test Drive: 2015 Chrysler 200C AWD V6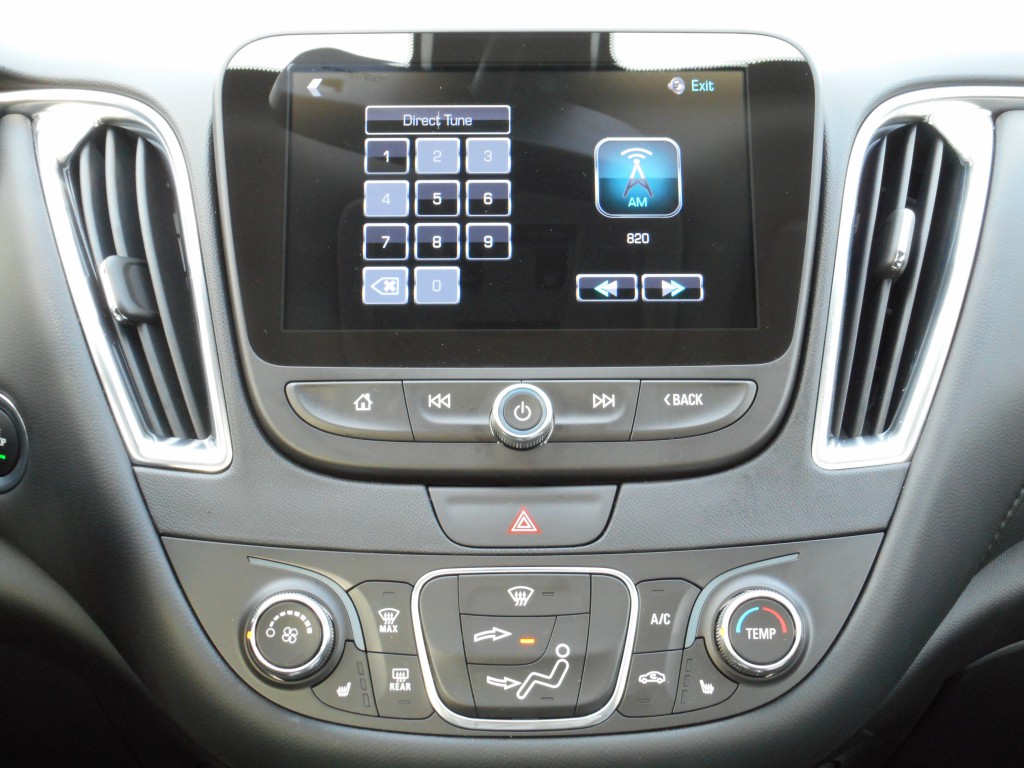 The trunk is wide at the rear, but sickle-type lid hinges dip a bit into the load area. Upper-line vehicles forfeit a spare tire to a sealing kit and pump, and that leaves a fair amount of "unofficial" storage space beneath the floor. Folding the rear seat backs leaves a 2-stage 4-inch step up from the cargo floor, which means sliding long items forward poses a challenge.
Although I managed to find enough rough pavement on our California preview route to judge the ride quality as quite good, a true pothole test won't come until a Malibu has passed through our Chicago-area office. Handling seemed fine, the steering very light and almost devoid of feel.
Even the base 1.5-liter turbo supplies sufficient power. Only when the throttle is floored from a stop is any traditional "turbo lag" noticed, and even then, the car moves away reasonably well before a surge is noticed about eight feet out. The same holds for the available 2.0-liter turbo, though the "surge" is much stronger, matching that of most V6s. Both transmissions kick down fairly quickly when the throttle is prodded at speed, with the resulting passing power being decent with the 1.5, downright punchy with the 2.0.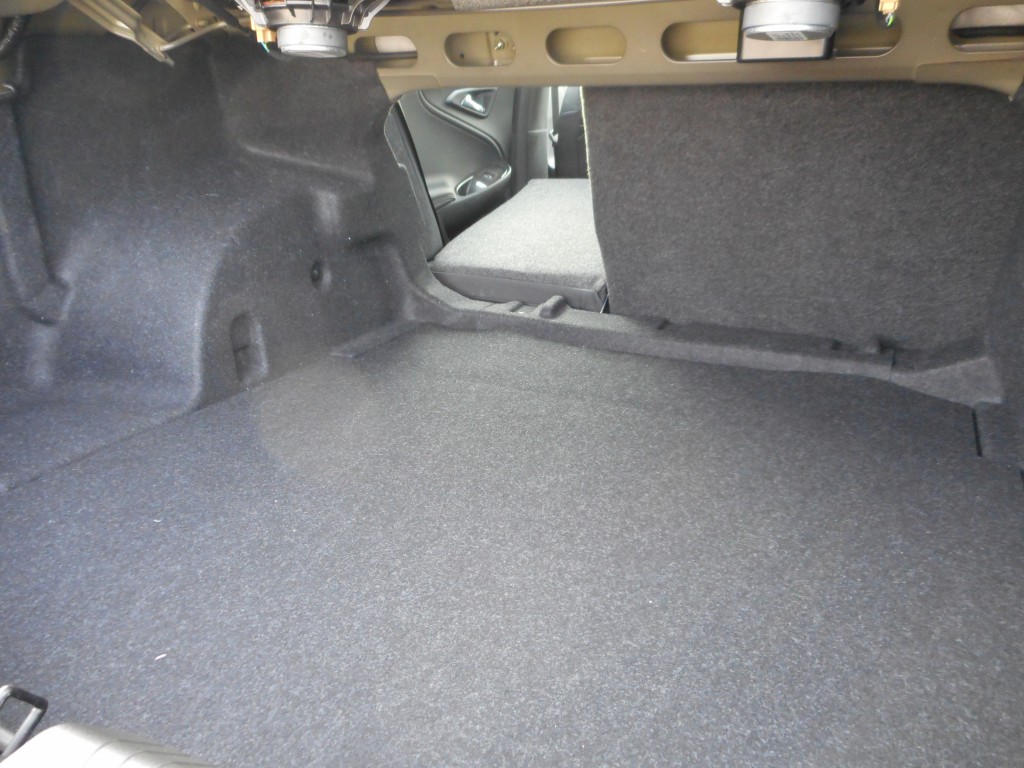 We also managed a brief drive in a hybrid model, which starts at $28,645. Compared to its siblings, it provides a bit more snap off the line (thanks to the electric motors instantly pitching in to help), along with good passing response. Note that the hybrid battery pack, which rests on the floor behind the rear seat, eats up about a quarter of the overall trunk space, and while the rear seat backs still fold, the pass-through is reduced to a wide but thin slot at the top.
Good as the new Malibu is, it's up against stiff competition that is likewise both good and up to date. What Chevy's sedan brings to the party are some interesting high-tech features others lack, though it's disappointing that many aren't available until you spring for the next-to-top trim level, and even then they're optional. (By the time we get test cars through the office, we should have set pricing figures for these models and features.)
Only time will tell if this redesign is enough to boost Malibu's sales ranking in the class, but it would be surprising if it didn't at least boost its sales numbers. For while midsize cars are on the downswing in popularity, they still fit the needs of a terrific number of people, and the Malibu now fits those needs even better.