This wasn't your typical press preview.
Ford added a top-line trim level to its popular Explorer for 2016 and wanted to give journalists a good long time to contemplate it: two days and 386 miles, to be exact.
2016 Ford Explorer Platinum
I know what you're thinking.
But it really wasn't the grueling drudgery you might imagine. Because besides running through the beautiful landscape of southwestern Canada, the trip encompassed a scavenger hunt of sorts with the prizes being "experiences." And by that I mean good ones.
The whole idea was that we were exploring (get it?), just as Ford envisions the vehicle's owners doing. But it really ended up giving us a great taste of the many new features offered, sometimes unintentionally.
As mentioned, our 386-mile route went through southwest Canada, where we drove the Trans Canada Highway from Kamloops (I never heard of it either) to Calgary. We virtually always pair up for preview drives, so I was glad that fellow Chicagoan (and long-time friend) Jim Jackson from the Northwest Indiana Times had contacted me when the invites came out so we could pair up in advance. And over two days and 386 miles, we only had two disagreements…which I'll get to in a bit.

Test Drive: 2016 Ford Explorer Platinum
When introduced for 1991, the Ford Explorer made a big splash. Although its primary competitors – the Chevrolet Blazer, Jeep Cherokee, Nissan Pathfinder, and Toyota 4Runner – had all been around longer, the Explorer was far larger and thus better able to accommodate the passengers and cargo people wanted to carry. It almost instantly became the best seller of the bunch.
Throughout its 25-year history, the Ford Explorer has been among the best-selling SUVs of any size. And Ford hopes to keep it that way into its second quarter-century by adding this top-line model boasting several new – and in some cases, class exclusive – features.
Keeping in step with other line-topping vehicles in the Ford family, the new model will wear the Platinum badge – in more ways than one. And it comes in a single version: loaded.
In fact, the only options available on the new Platinum are 2nd-row bucket seats to replace the standard 3-passenger bench along with a removable console box to go between them. That's it; everything else comes standard.
And a lot comes standard. Many items are almost universally available in the class – so they'll be skipped over here – but some are rare yet offered on other Explorer trim levels. These include adjustable pedals, driver-seat memory, a heated steering wheel, heated and cooled front seats, heated rear seats, front- and rear-obstacle detection, front and rear wide-angle cameras with washers, hands-free liftgate, Active Park Assist (which now includes not only parallel parking, but also reverse perpendicular parking), and adaptive cruise control.
All of which would seem to leave little that would be exclusive to the Platinum, but not so.
In recent years, the formerly top-line Limited could be fitted with either the base 3.5-liter V6 or an EcoBoost (turbocharged) four-cylinder engine, while the potent EcoBoost V6 was reserved for the Sport trim level. Yet some buyers longed for the luxury of the Limited with the performance of the Sport. Enter the Platinum, which offers the best of both – and more.
As Ford wanted the Platinum to stand apart, it was decided that virtually every feature a buyer could ask for would be standard. So it not only comes with the 365-horsepower EcoBoost V6, but also Intelligent 4WD with Terrain Management System, unique grille and wheel designs, satin chrome exterior accents, and an upscale interior – along with all the features offered on the decked-out Limited (which is a lot).
Inside, the Platinum's interior differs from other Explorers with special Nirvana leather upholstery, real-wood trim, and a unique instrument panel with two chrome-ringed gauges joined by a center screen. But the most notable item might not be obvious at first. In the center of the steering wheel sits a platinum-colored version of the traditional Ford oval, marking the first time the logo hasn't carried a blue background (approval for this renegade act reportedly coming straight from the top).
But it's the center of the dash that holds one of the Platinum's more enjoyable features. Nestled there is a high-end, 500-watt Sony audio system with 12 speakers and what the maker refers to as "Clear Phase" and "Live Acoustics" technologies; you can toggle between the two with the push of a screen button. The former aims to deliver an even sound balance throughout the vehicle, while the latter mimics the acoustics of a concert hall. While Jim and I were able to agree on a satellite station, we disagreed on which of the two settings was better: I liked the concert sound, he preferred the balanced sound. We democratically decided the driver would get to choose (as there was really no loser either way).
Which brings up our other area of disagreement. Ford put out a choice of snacks we could take on our journey, and while Jim wanted to fill the cooler with some fancy-schmantsy granola bars, I favored the clearly superior taste of that undisputed road-food classic, Peanut M&Ms. There's just no accounting for taste. Thankfully there was plenty of room for both, and at least we didn't argue over who got what.
We also didn't argue over where to stop for lunch. While it's always tempting to try some exotic regional fare, the menu posted on the front window of a restaurant I'd been directed to in Kamloops listed entrees featuring animal parts that really only belong in a hot dog. And since we still had a couple of hundred miles to trek, we decided on the relative gastronomical security of a Chinese buffet – for which we later took heat for "wimping out."
But I digress.
Two of my favorite features are the wide-angle rearview and front-view cameras, which include washers. They display a 180-degree view (a full half-circle), allowing you to see both ways down a parking-lot aisle.
At one of the recommended stops – which was in a small town nestled in the mountains – Jim and I drove around to find an alley that emerged between two buildings so as to photographically demonstrate the advantages of the front-view camera (see image above). Turns out we needn't have bothered. At least twice during the rest of the trip we encountered situations where it was useful to turn on the front camera (which can be done with the simple press of a button), and we also used the rear camera's washer after pulling into a muddy parking lot.
Two other favorite features are the hands-free liftgate and power-folding 3rd-row seats, which came into play as we borrowed two chairs for demonstration purposes from a back-woods restaurant we visited for lunch. (When I asked the owner if we could use them for a photo shoot, she gave me a "Say what?" look. But then charismatic Jim stepped in, and before I knew it, she was asking if one of her workers could help carry them out.) As long as the key is in your pocket or purse, you can kick your foot under the center of the rear bumper and the liftgate will automatically power open. Press a button on the sidewall of the cargo area, and the 3rd-row seats will do a power flip-and-fold, which results in a sizeable flat-floor load area.
About halfway through our route we came up on the highest point of the Trans Canada Highway: Kicking Horse Pass near Golden, British Columbia, with an elevation of 5390 feet – or just slightly more than a mile up. Due to the decreased level of oxygen in the air as you gain altitude, most engines lose about 3 percent of their power for every 1000 feet of elevation. (It's only the oxygen part of "air" – roughly 20 percent at sea level — that mixes with fuel in the engine's cylinders to make the "bang"; the rest is primarily nitrogen, which does little but take up space.). But turbocharged engines are often less affected than "regular" ones at higher elevations, as the turbo can simply force in more air to help compensate for the lower percentage of oxygen. And indeed, even at a mile high (where normal engines would be 15 percent down on power), the EcoBoost V6 still pulled strongly as we effortlessly passed semis groaning up the incline.
Particularly if you haven't shopped the midsize-SUV class for a few years, it might be surprising that it isn't difficult to find ones selling for north of $50,000. But that's where the market is going. People seem to want all the luxury, infotainment, and safety features that are newly available, and those certainly don't come without cost.
However, it can be a little less painful if the vehicle just comes standard with all of them. And that's the premise behind the Platinum edition. All in – including destination – it starts at $53,915. The only options are really choices. Getting the 2nd-row buckets instead of the standard 3-passenger bench (thereby cutting seating capacity from seven to six) costs $845, with the console that can go between running another $150.
Certainly that's a lot, but you get a vehicle that's loaded with features and wanting for almost nothing. Except maybe a stash of Peanut M&Ms.
Check out the Consumer Guide Car Stuff Podcast
2016 Ford Explorer Platinum
Consumer Guide Car Stuff Podcast, Episode 109: 2022 Consumer Guide Best Buys
2016 Ford Explorer Platinum
2016 Ford Explorer Platinum
Written by: Rick Cotta
on September 21, 2015.
on March 11, 2022.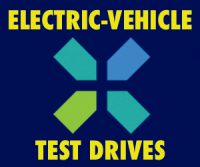 Auto Shows
Steve & Johnnie's Road Tests