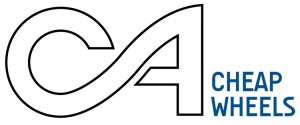 by Don Sikora II
Note: The following story was excerpted from the August 2018 issue of Collectible Automobile magazine.
When Ford redesigned the Escort subcompact for 1997, there was no longer a two-door version. That changed for the 1998 model year with the addition of the Escort ZX2, a new coupe variant with a sportier attitude than its four-door sedan and wagon siblings.
Like other Escorts since the 1991 models, the ZX2 was based on a Mazda Protegé-sourced front-wheel-drive chassis with a 98.4-inch wheelbase. The engine was Ford's 2.0-liter (121-cid) dohc "Zetec" four-cylinder. It was similar to the base engine used in Ford's larger Contour sedan, and in ZX2 tune was good for 130 bhp and 127 pound-feet of torque. A five-speed manual transmission was standard, with a four-speed automatic optional. Consumer Guide® reported observed fuel economy in the mid-to-high 20s. Curb weight was 2478 pounds, only 10 more than an option-free Escort sedan.
The '98s came in two trims. The base car was called "Cool" and started at $12,580. The "Hot" version boasted a bit more equipment, and priced from $13,050. Interestingly, most options, including the automatic transmission, were limited to Hot models. Consumer Guide® thought the base price was on the high side, and Ford must have come to the same conclusion, since the '99 Cool's base price was down nearly a grand to $11,610. At the same time, the Hot ticked up to $13,290.
For 2000, Escort ZX2 offerings were simplified to a lone $11,760 base model. Enthusiasts could specify a racy $1495 S/R option group that, as things turned out, wouldn't be back in 2001. It added a "performance" exhaust system, upgraded clutch, sport suspension, four-wheel disc brakes, special seats, specific 15-inch alloy wheels, and stickier rubber. (A Motor Trend piece we found while researching this article indicated there had been a small run of 1999 ZX2s with S/R equipment as well.)
The "big" change for '01 was the decision to retire the Escort name, so the coupe now stood on its own as the Ford ZX2. For the 2002 model year, the standard ZX2 was joined by new Deluxe and Premium trim levels. Deluxe additions included air conditioning, a leather-wrapped tilt steering wheel, cruise control, and floor mats. Extras on the top-line $14,315 Premium included power windows and locks, remote keyless entry, and fog lights.
ZX2 made its final appearance for 2003. Surprisingly, it wore a modest facelift that added a new front fascia with a large upper grille—which took up most of the space between the headlamps. There were new wheel designs, and a touched-up interior as well. Last but not least, the 2.0-liter Zetec was tweaked. Horsepower was unchanged, but the engineers were able to bump torque up to 135 pound-feet.
In the May 1997 Car and Driver, a '98 Escort ZX2 Hot with the Sport package was put through a comparison test of five small, sporty coupes versus the Eagle Talon ESi, Toyota Paseo, Saturn SC2, and Hyundai Tiburon. The twist that defined this group was that women were the majority buyers of each car (the article stated 60 percent of ZX2 owners were female). The ZX2 won this festival of cute coupes, with its strongest points being a well-sorted chassis, torquey engine, and the roomiest back seat of the bunch.
We were not able to locate detailed model-year production numbers for the Escort ZX2. However, calendar-year output in the post-Escort years ranged from just 12,404 in 2003 to 89,850 during 2001.
What Was The Packard Twelve Concept?
Pros:
Even a box-stock ZX2 is a pretty good handler.

Roomier-than-average interior for a small coupe.

Sub-2500-pound curb weight and 130 bhp mean performance is lively.
Cons:
Smoothly curvaceous styling not particularly sporty or distinctive.

Split-fold rear seat needed for practicality.

When new, Consumer Guide® reviewers griped about annoying levels of road and wind noise.
Final Drive:
With small two-doors becoming fewer and further between, simple coupe scarcity adds a bit of cheap-wheels uniqueness to the Escort ZX2. While any clean survivor will be a nice and economical driver, we'd keep an eye out for one of the racier, yet obscure, S/R specials.
Cheap Wheels: 1976-1983 Renault 5/Le Car
Ford ZX2