The sedan is dead. By now, you've probably heard the dire prognostications for what was once the auto industry's most popular type of passenger vehicle. The four-door sedan—long a staple of American motoring—has given way to the crossover SUV, and it doesn't appear that consumers are looking back.
Ten years ago, sedans accounted for approximately 50 percent of all light-vehicle sales. For 2017, that number has slipped to just under 30 percent, and the curve still points downward.
Seeing the writing on the wall, a number of automakers have largely abandoned the sedan, responding to waning buyer demand as well as the heftier profit margins that crossovers typically bring. Fiat Chrysler Automobiles (FCA), for example, currently retails just two sedans in the U.S.: the Chrysler 300 and the Dodge Charger (and the 300 is rumored to be discontinued after the 2019 model year).
Likewise, last year Ford famously announced the demise of not just its sedan models, but all of its traditional passenger cars save for the popular Mustang. You can read more about Ford's decision here. General Motors is also killing off sedan models—the company is deleting the Cruze and Impala from the Chevrolet lineup, and dropping the Cadillac ATS, CTS, and XTS, as well as the Buick LaCrosse.
As depressing as all that may sound, Japanese brands seem committed to building sedans. Honda, Nissan, and Toyota have all recently redesigned their midsize sedans, and the Nissan Versa subcompact sedan and Toyota Corolla compact sedan are both redesigned for 2020.
So, you may be asking, should I buy a car or crossover? Is the crossover craze just hype, or are there good reasons for folks to abandon their sedans? To answer these questions, let's look at how most consumers use their vehicles, and how well each body type addresses those needs. For comparison's sake, Let's look at two popular examples of the breed: the Honda CR-V compact crossover and the Honda Accord midsize sedan.
5 Simple New-Car Shopping Tips
Should I Buy a Car or Crossover?
On the Highway
Advantage: Sedan
Thanks to its lower, longer silhouette, the average sedan enjoys several meaningful advantages over a comparable crossover in highway driving. First, thanks to a longer wheelbase (the distance between the front and rear wheels), sedans usually provide a less choppy, more-composed ride than crossovers do. In the case of the CR-V and the Accord, the latter boasts a meaningful five inches more length in wheelbase.
Additionally, a sedan's lower, more aerodynamic shape generally affords better fuel economy and reduced wind noise at speed. Indeed, the editors of Consumer Guide typically find the Accord to be the quieter vehicle on the highway.
As for highway fuel economy, an Accord EX-L with the same 1.5-liter engine and CVT automatic transmission earns an EPA highway fuel-economy estimate of 38 mpg—4 mpg better than a front-wheel-drive CR-V EX-L with the exact same engine and transmission.
Finally, drivers and passengers alike may find the legs-extended driving position found in sedans more comfortable for long-haul driving than the upright, chair-like seating found in crossovers.
Should I Buy an Extended Warranty?
In the City
Advantage: Crossover
For urban dwellers, a crossover's tall, boxy shape affords a number of advantages over a comparable sedan. Thanks to their reduced overall length, crossovers tend to be a bit more maneuverable in tight quarters. The CR-V, for example, is almost exactly a foot shorter than the Accord, making it the easier vehicle in which to navigate parking garages, weave through traffic, and parallel park. The upright seating position also affords drivers a more commanding view of the cars and pedestrians around them—something that can help reduce stress while commuting in congested environments.
Another advantage of crossovers in urban use is door size. Crossovers tend to have taller and narrower doors than sedans, which can be beneficial in tight parking spaces and small garages.
How to Negotiate the Best Deal on a New Car
Hauling Passengers
Advantage: Crossover
As Honda claims the same 40 inches of rear-seat legroom for the CR-V and the Accord, the difference here comes down to ingress and egress. For most passengers, especially older folks, sliding sideways into a crossover is preferable to lowering oneself into the seat of a sedan.
Hauling Cargo
Advantage: Crossover
Thanks to its wagon-like profile, the CR-V is the preferred ride when it comes to carrying stuff. Honda lists the Accord's trunk volume at about 17 cubic feet, but the CR-V boasts a commodious 39 feet of space with the rear seatbacks in place, and a generous 76 feet with the seatbacks folded. Note that the Accord's seatbacks also fold flat, but the space created is not as large or as usable as that in the CR-V.
You're on Your Own: How Your New-Car Salesman Gets Paid
Cost of Ownership
Advantage: Draw
According to a 2018 article posted on the website Fleet Financials, the average total cost of ownership for a crossover is 10-12 percent higher than that of a sedan. These figures were arrived at having considered all vehicle ownership costs, including purchase price, fuel economy, insurance, and depreciation, with most of the cost difference between vehicle type being attributed to the initial purchase price.
However, these numbers were calculated by comparing the ownership costs of all crossovers to that of all sedans. In the case of our CR-V versus Accord comparison, the two vehicles are priced very similarly, with a 2WD CR-V costing slightly less than the Accord, and an AWD example costing slightly more.
Were a Honda shopper to have purchased the more-expensive midsize Pilot instead of the compact CR-V as an Accord alternative, then the Accord would have been the clear low-cost winner. That said, Honda representatives say that one of the vehicles the CR-V is most often cross-shopped against is the Accord, which makes sense given how close the two vehicles measure in cabin space and price.
We will call this comparison a draw—the understanding being that sedans will usually cost less in terms of fuel usage and insurance, while crossovers will typically retain greater value and be worth more as a percent of the original purchase price at trade-in time.
Check out Consumer Guide's crossover Best Buys
Intangibles
Advantage: Crossover
This is mostly anecdotal, but many drivers report feeling safer in crossovers. And why not? As American roads continue to be populated with greater numbers of relatively taller, larger crossovers, riding low to the ground in a car can certainly lead to a sense of vulnerability. Additionally, as most crossovers sold in the Snowbelt are equipped with AWD, drivers enjoy an added sense of security.
Auto enthusiasts often bristle at the suggestion that crossovers can be made to handle as well as cars do. These aficionados contend that cars, largely because of their lower center of gravity, are naturally the better-handling vehicles, and are thus safer and more fun to drive. While this is likely true in extreme circumstances, anyone who has driven a BMW X3 or, say, a Ford Edge ST must admit that crossovers can be tuned to handle nearly as well as a car—and, within reasonable limits, every bit as well.
Finally, there's perceived value. To most consumers, a crossover simply looks like more vehicle for roughly the same money. A big grille, huge cargo hold, and general truck-like presence—this stuff sells crossovers.
Should I Buy A Used Car From Enterprise?
Final Thoughts
My guess is that it won't be long before we stop using the word crossover. The vehicles we identify with this tag are becoming so common we may well start calling them cars. Additionally, the term is no longer accurate. Crossovers were once car-based vehicles that shared some design characteristics with old-school SUVs. That is no longer the case. What we call crossovers now are an entirely distinct class of vehicles that are generally designed independently of other products.
So, which should you buy: a car or a crossover? The easy answer is: Which do you like more? Unless you do a lot of highway driving, or just really resent the fact that they have taken over the automotive market, you probably should seriously consider a crossover.
Ultimately, it's your money, and you should be happy with what you buy. We recommend you test drive as many vehicles as you can before making a purchase decision, and do what feels best. Just because sedans are losing favor doesn't mean they aren't great vehicles. And, because sedan sales are slowing, it's likely you can strike a better deal on one.
Rand Road Revisited: A Used Car Dealer Gallery
Car or Crossover
Written by: Tom Appel
on May 24, 2019.
on May 25, 2019.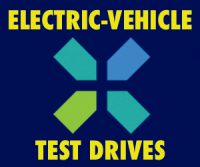 Auto Shows
Steve & Johnnie's Road Tests