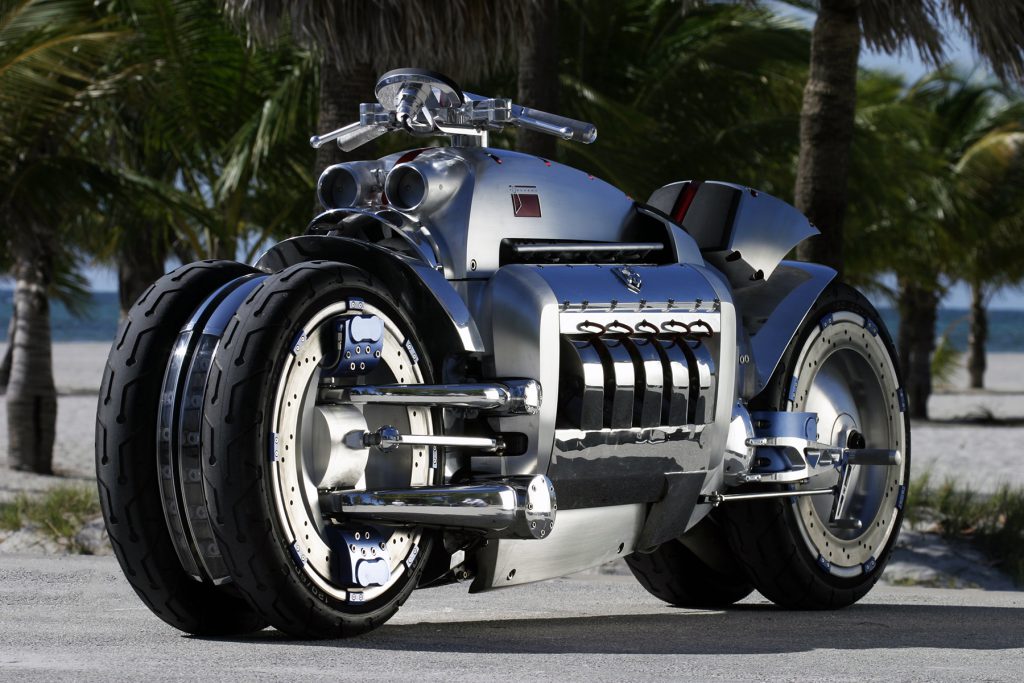 This is an installment in a series of posts looking back on show cars that we feel deserved a little more attention than they got. If you have a suggestion for a Forgotten Concept topic, please shoot us a line or leave a comment below.
Forgotten Concept: Dodge Tomahawk
First Shown: 2003 Detroit Auto Show
Description: High-performance motorcycle
Sales Pitch: "A glimpse into the soul and commitment of true enthusiasts."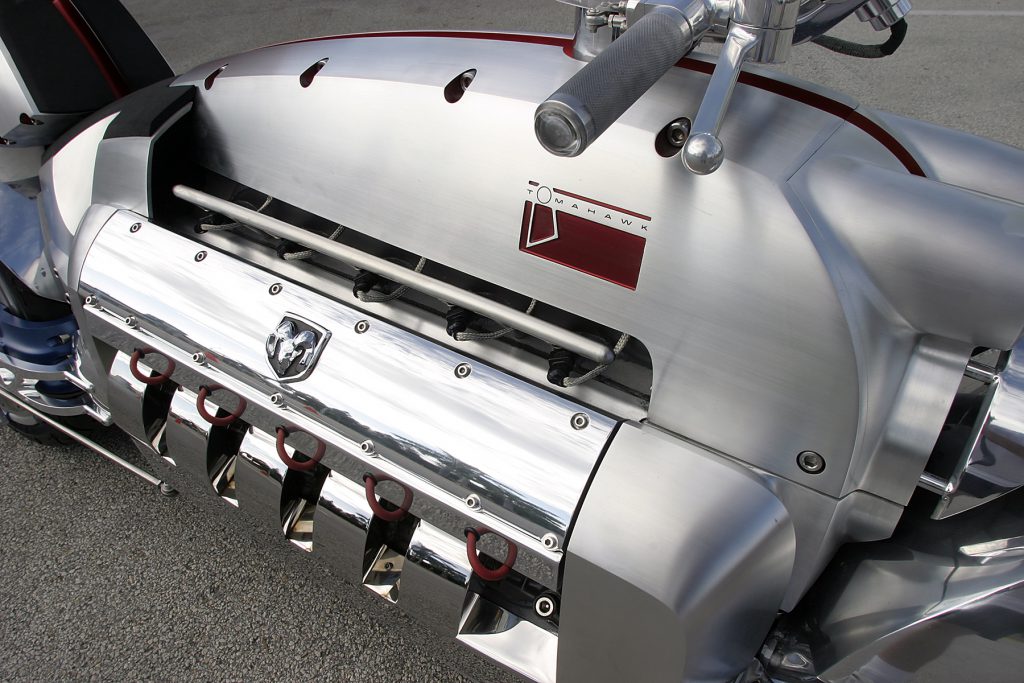 Details:
First shown at the 2003 Detroit Auto Show, the outlandish Tomahawk was part Dodge Viper sports car and part motorcycle. The "bike" (there is some controversy as to whether or not the Tomahawk was actually a motorcycle, since it had more than two wheels) featured the Viper's 8.3-liter V10 engine, a billet-aluminum chassis, and four independently sprung wheels.
Rated at 500 horsepower, the V10 fed power to the rear wheels via a 2-speed transmission. The Tomahawk weighed in at 1500 pounds (625 of which came from the engine) giving it an absurd 2.4-to-1 power-to-weight ratio.
Also absurd were Dodge's top-speed claims for the vehicle—they were basically theoretical and varied wildly based on the number of asterisks attached to the number, but generally landed around 300 mph.
Though the Tomahawk was a total flight-of-fancy concept crafted primarily for the show circuit, nine "production" examples were sold by luxury retailer Neiman Marcus. Priced at $555,000 each, the motorcycles were sold as "automotive sculptures," and were not fully functional or intended to be ridden.
To date, no Tomahawk has ever been fully test ridden, at least not outside Dodge's internal development facilities, so those top-speed claims remain just claims.
Future Collectibles: 2017 Dodge Viper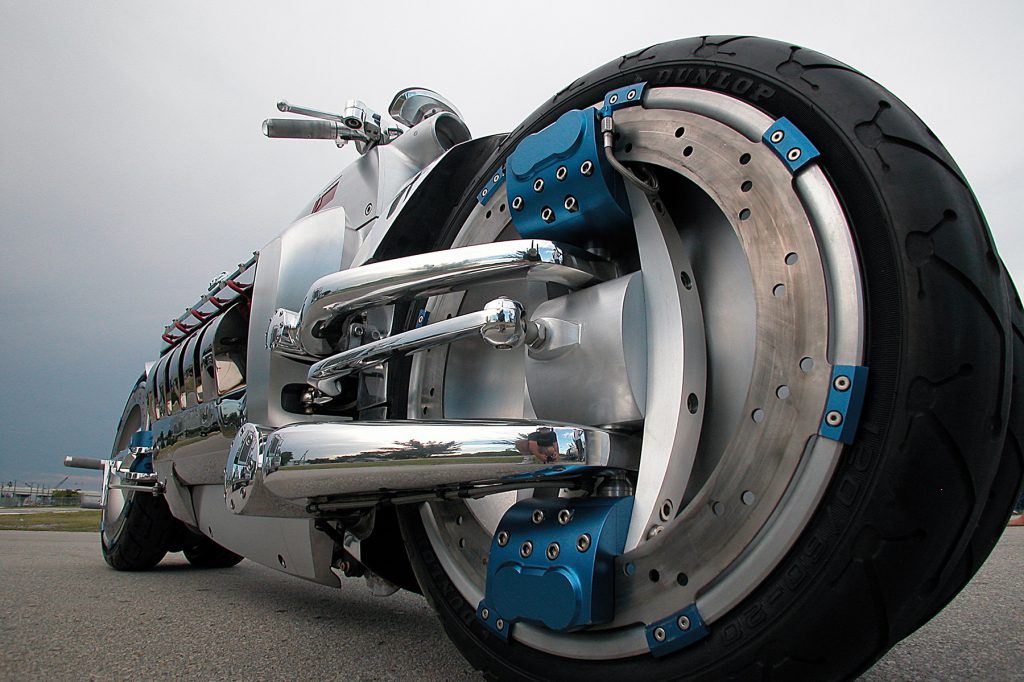 CG Says:
It's hard not to be impressed by the sheer audacity of a V10-powered motorcycle, but ultimately I can't say this thing has aged well. First, as far as we know, there wasn't that much real-world engineering prowess involved here, or we would have seen a test drive or two come out of this exercise. Second—and this has always been my beef with the Viper in general—the 8.3-liter engine produces just 500 horsepower? That's just 60 horsepower per liter. The throbby 2.4-liter engine in the current Jeep Compass is rated at 177 horsepower, which works out to 74 horsepower per liter.
The Tomahawk certainly looks good, though. And selling a few examples as "sculpture" certainly makes sense. But if anyone is actually riding one of these crazy bikes, I would love to know about it.
4 Cars That Are Scary to Drive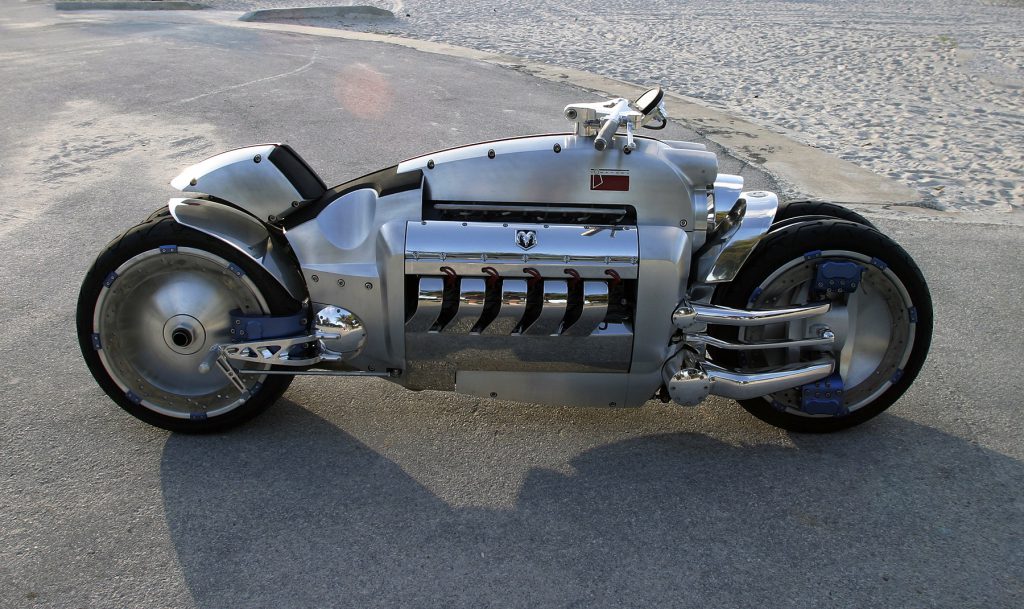 Listen to the Consumer Guide Car Stuff Podcast
Concept Car Gallery
(Click below for enlarged images)