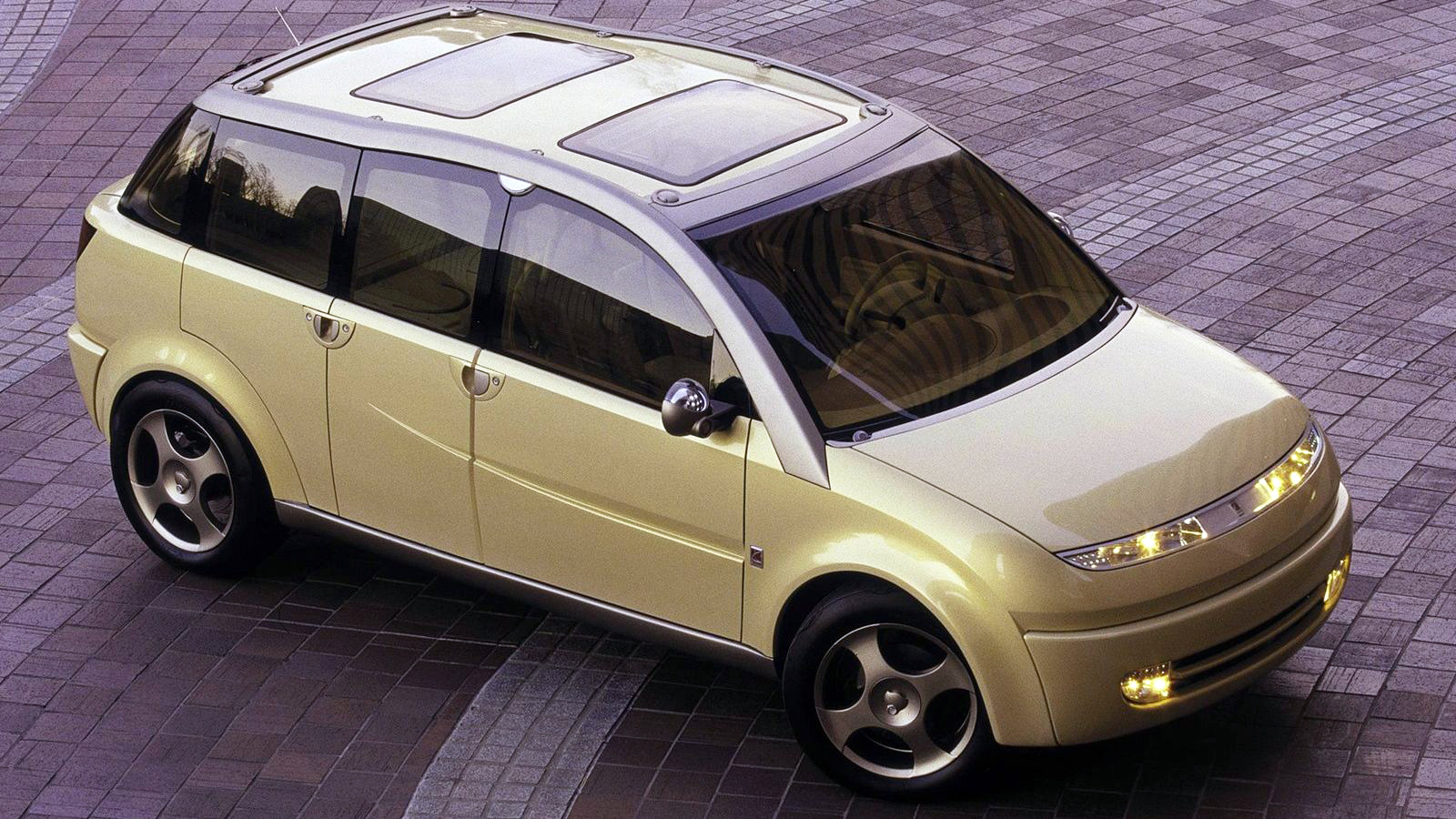 This is an installment in a series of posts looking back on show cars that we feel deserved a little more attention than they got. If you have a suggestion for a Forgotten Concepts topic, please shoot us a line or leave a comment below.
Saturn CV1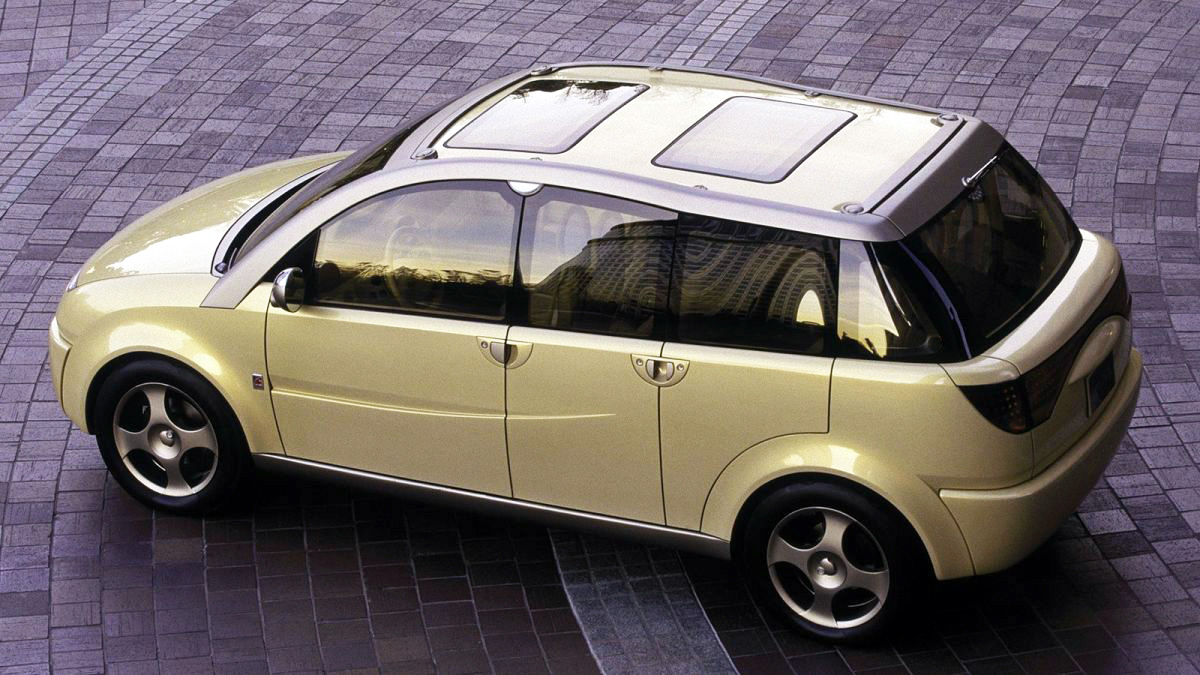 First Seen: 2000 Los Angeles Auto Show
Description: Three-row minivan with crossover styling, novel seating, innovative passenger- and cargo-door layout, AWD
Sales Pitch: "Saturn's first-ever concept vehicle offers versatile passenger and cargo carrying capability in a safe, flexible, environmentally-friendly package."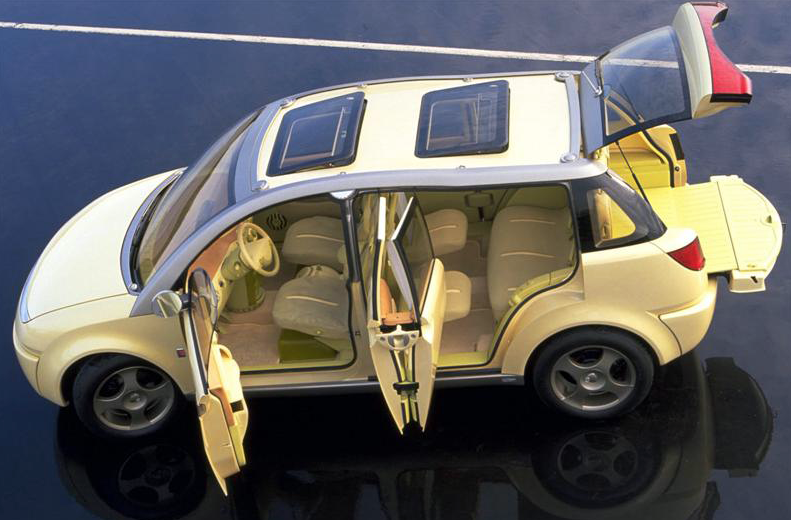 Details: Though an obvious foreshadowing of the production 2002 Saturn Vue compact crossover, the CV1's boxy, functional shape was a bit more "minivan" than "sport utility." Among the CV1's unusual features were its sliding/folding side doors, 5-passenger rear "lounge area" (which included rear-facing 2nd-row seats), and a 2-piece clamshell-style rear hatch arrangement. Like the regular production Saturns of its day, the CV1 featured composite, dent-resistant body panels. The CV1 concept was the product of General Motors' then-new Los Angeles-based design studio, and was heralded by Wayne Cherry, GM's Vice President of Design at the time, as evidence of California's "trendsetting nature."
General Motors' press release on the CV1 did not offer much in the way of mechanical information regarding the vehicle, save for mentioning the availability of AWD.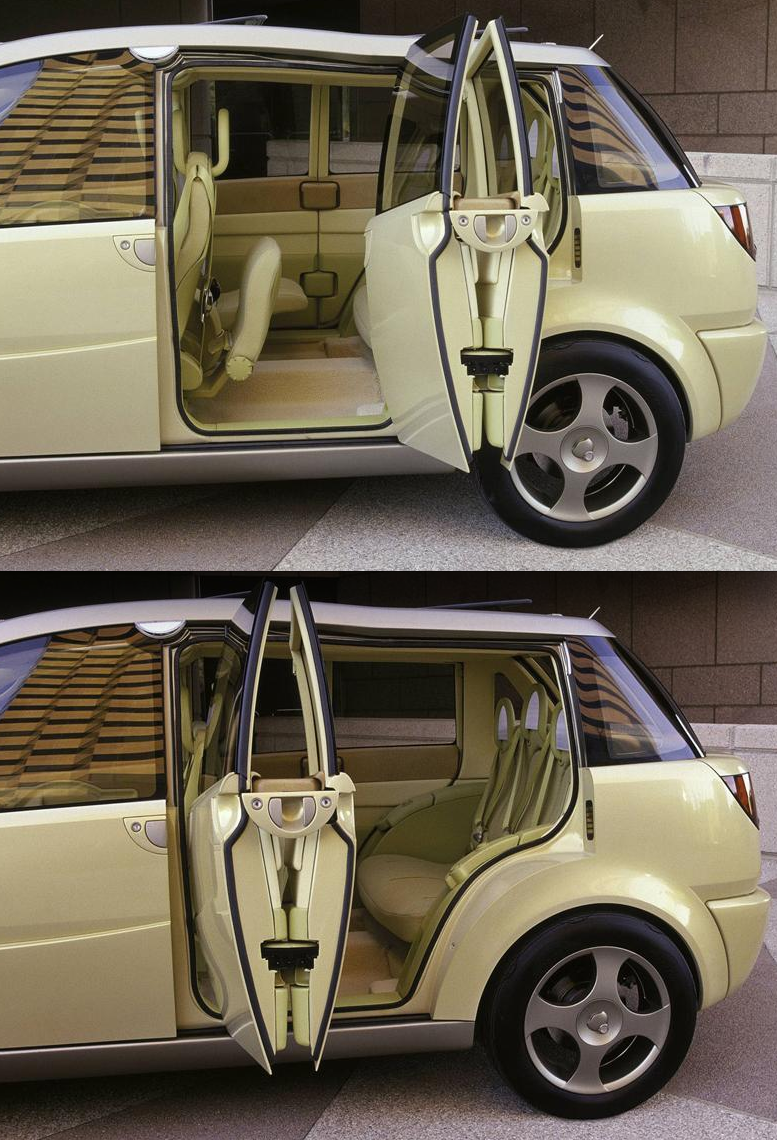 CG Says: Short of selling a vehicle with six doors, there seems to be no perfect solution to the problem of accessing a minivan's or SUV's third-row seats without some degree of gymnastic acumen on the part of the passenger. Saturn's CV1 concept attempted to address this issue with a novel folding side door that could be slid fore and aft, affording both second- and third-row passengers a fairly large passageway for entry and exit–though not at the same time.
The CV1's dual-sunroof feature seems quaint compared to the massive panoramic sunroofs often found on crossovers today, and its centrally located instrument cluster has since proven unpopular with car shoppers. Credit Saturn designers with this early rendition of the floating-roof look, a design flourish that has become common on crossovers only recently. While the CV1's chunky shape can hardly be considered sleek or sexy, it is consistent with period Saturn-brand styling, and did generally forecast the overall design theme of the Vue compact crossover.
Note also the CV1's contrasting roof-rail treatment. A similar version of this quirky design element found its way onto the production Saturn Ion compact coupe and sedan. You can read more about that customizable feature here.
Despite the promise of features found on the CV1, General Motors never afforded its Saturn division the resources needed to truly develop the brand to its full potential. Virtually every Saturn vehicle introduced subsequent to the CV1's debut was, at best, ordinary, and not particularly worthy of a brand that was pitched to the buying public as "A Different Kind of Car Company."
Editor's Note: If I were charged with naming the CV1 concept's color, I would go with Industrial Avocado.
One and Out: The 2008 Saturn Astra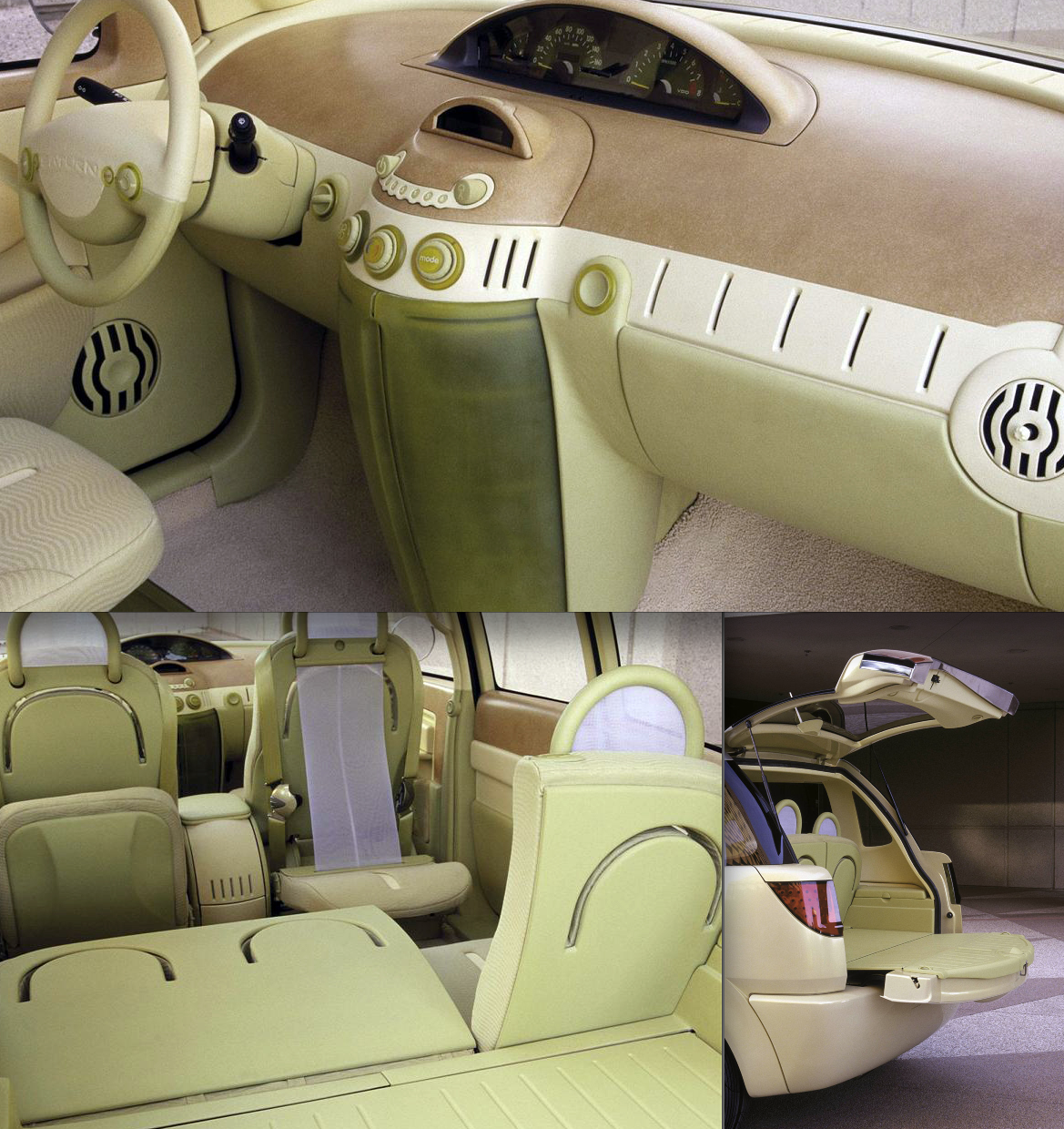 Custom Roof Rails: The Bizarre Saturn Ion Feature that Time Forgot