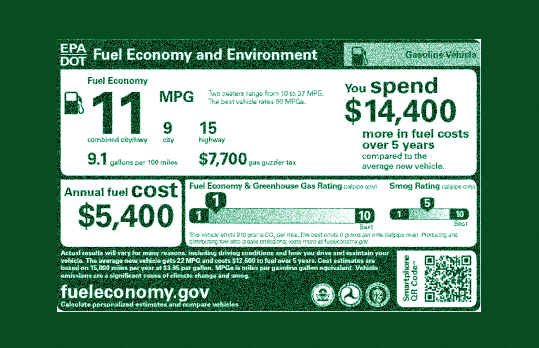 The Gas Guzzler Tax is a federal tax on certain vehicles with especially low Environmental Protection Agency (EPA) estimated fuel-economy ratings.
The tax was enacted in 1978 as part of the Energy Tax Act. The amount of the tax varies based on a vehicle's combined fuel-economy average and ranges from $1000 to $7700.
The tax is only applied to cars, and does not cover crossovers, SUVs, minivans, or pickup trucks.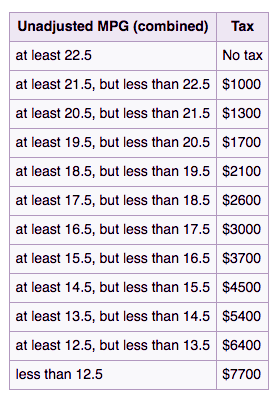 To avoid the tax, a car must earn a non-adjusted EPA combined rating of 21.5 miles per gallon. What does "non-adjusted" mean? The EPA's fuel-economy testing protocols for brand-new vehicles have changed over the past 40 or so years, to keep pace with advancing vehicle technology and to better reflect a given vehicle's real-world fuel-economy numbers. However, the methodology the EPA uses to calculate fleet fuel-economy data hasn't changed accordingly–it's based on a different measuring system that typically returns estimates about 25 percent better than the current adjusted EPA numbers on a given vehicle's window sticker.
Thus, using the modern adjusted numbers, a new vehicle must return better 16 mpg to avoid the Guzzler Tax. The EPA does not publish a chart of the tax rate by adjusted numbers, but the agency's unadjusted chart can be seen at the right.
While the EPA determines application of the Gas Guzzler Tax, the Internal Revenue Service (IRS) collects revenues. The tax is paid by a given vehicle's manufacturer, though the cost is generally passed along to consumers as a line item on the window sticker.
Roughly 60 vehicles are subject to the Gas Guzzler Tax for the 2017 model year, many of which are Ferrari, Lamborghini, Maserati, and Rolls-Royce models. Most mainstream cars are efficient enough to avoid the tax.
Pictured below are a few domestic-brand cars that get tagged by the Gas Guzzler Tax for 2017. Not surprisingly, they're all super-performance vehicles:
5 (Real) Ways to Make Your Car More Fuel Efficient
Chevrolet Corvette Z06: $1300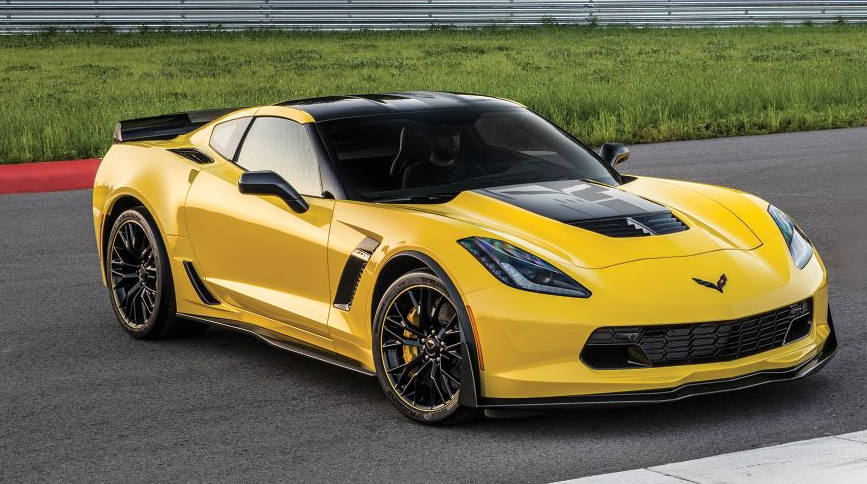 Base Price: $79,450
Engine: Supercharged 6.2-liter V8
Horsepower: 650
EPA Fuel-Economy Estimates: 13/23/16 (city/highway/combined)
Dodge Challenger Hellcat: $1700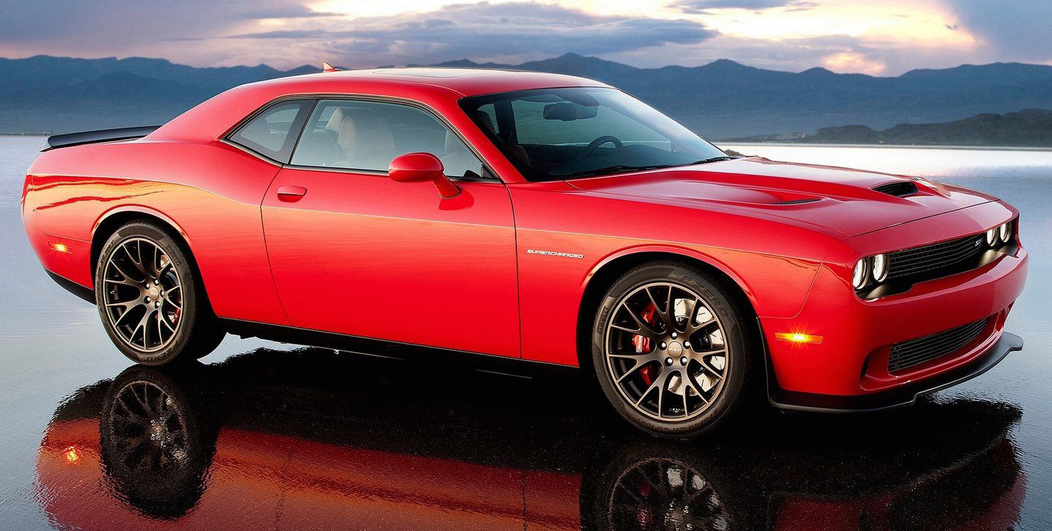 Base Price: $62,495
Engine: Supercharged 6.2-liter V8
Horsepower: 707
EPA Fuel-Economy Estimates: 13/21/16 (city/highway/combined)
12 Worst Gas Guzzlers of 1973*
Dodge Viper: $2000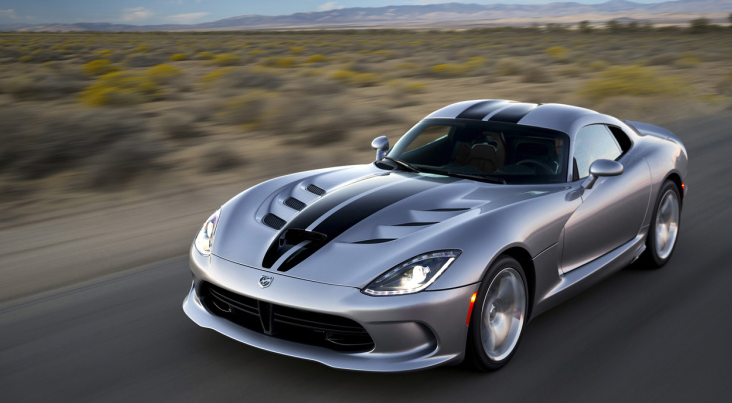 Base Price: $87,895
Engine: 8.4-liter V10
Horsepower: 645
EPA Fuel-Economy Estimates: 12/19/14 (city/highway/combined)
Ford GT: $3000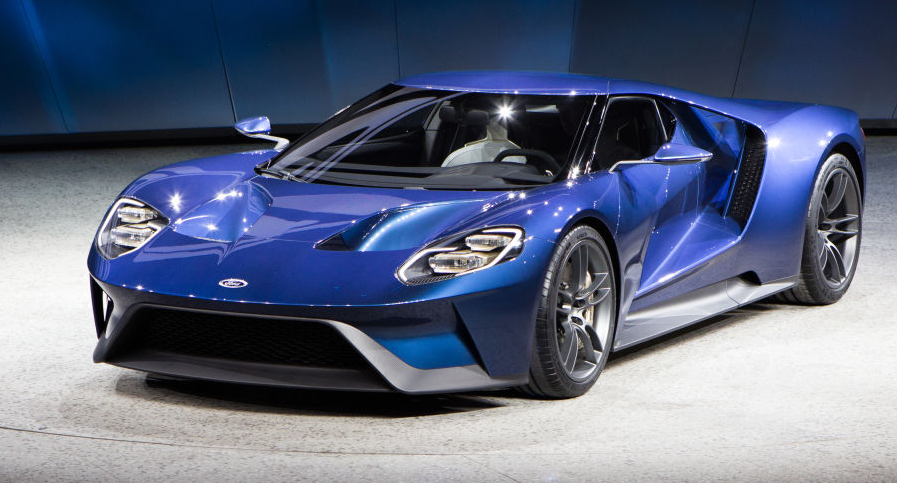 Base Price: $400,000 (est.)
Engine: 3.5-liter turbocharged V6
Horsepower: 647
EPA Fuel-Economy Estimates: 11/18/14 (city/highway/combined)
How Turbocharging and Supercharging Work: Stuffing a Quart into a Pint Pot