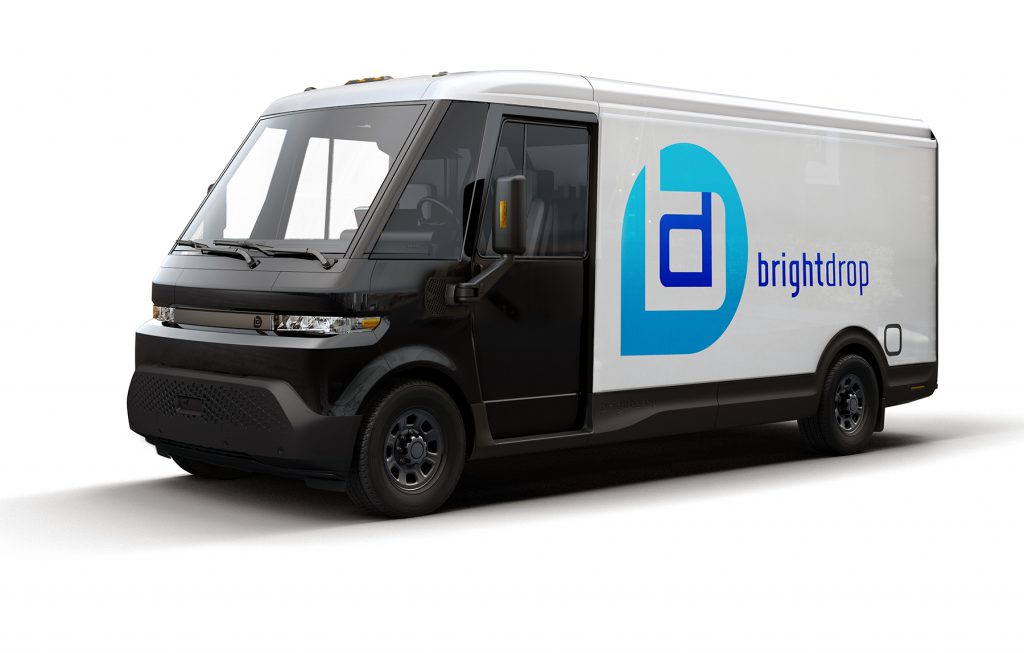 What is BrightDrop? Simply put, it's a recently formed company that's poised to be significant player in the highly competitive EV-delivery-vehicle and logistics industry. Per the company's press releases, "BrightDrop is a new business reimagining the commercial delivery and logistics industry for an all-electric future. Its portfolio of electric vehicles, smart containers, and software are designed to decarbonize last-mile deliveries and reduce congestion for a smarter, more sustainable future. BrightDrop is a wholly owned subsidiary of General Motors. For more information, visit gobrightdrop.com."
More electric-vehicle news and reviews
What is BrightDrop?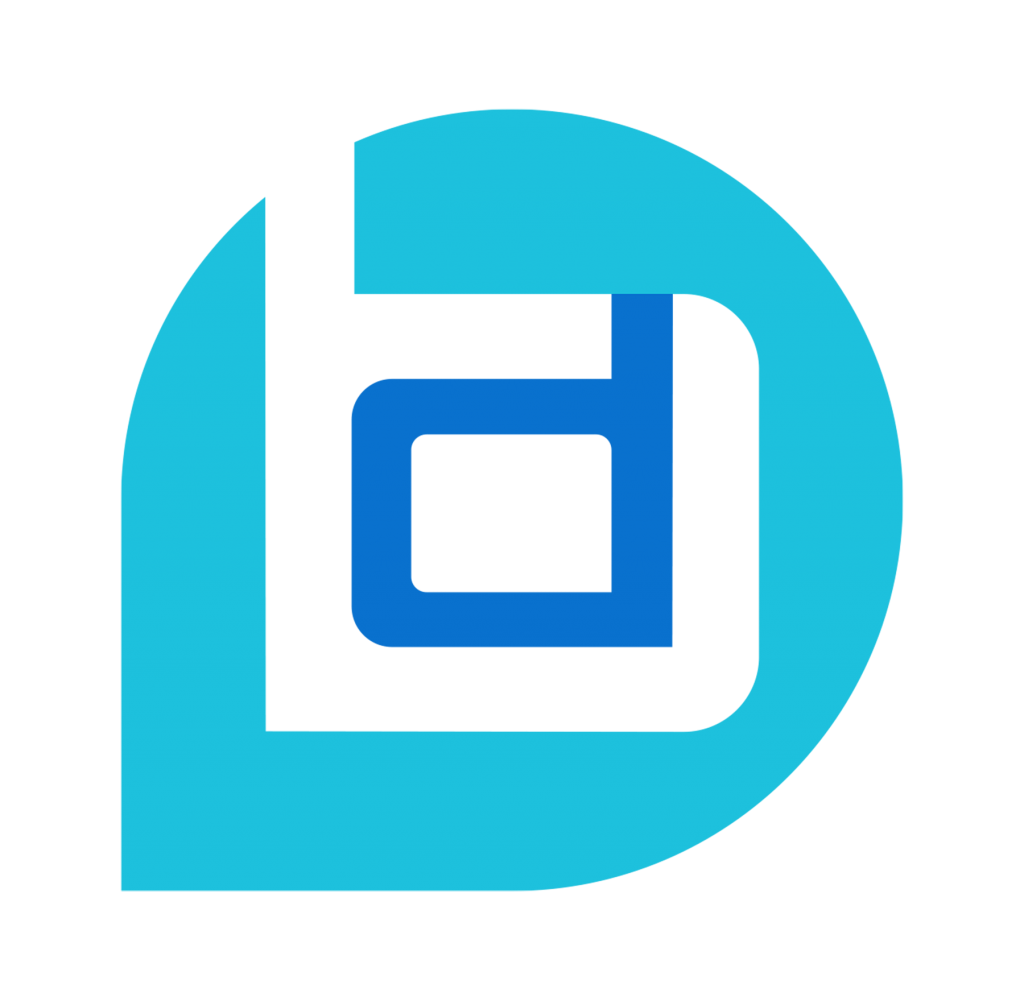 What BrightDrop isn't is perhaps more interesting than what it is. Though it is a manufacturer and retailer of vehicles, BrightDrop is not a sister division of Chevrolet or GMC. Instead, like Cruise—GM's autonomous-vehicle technology company—BrightDrop is an independent company wholly owned by GM.
This distinction is important, because structuring the business in this fashion allows GM to take BrightDrop public at some point, as it did with Cruise LLC. And, as it did with Cruise, GM is likely to retain a majority ownership stake in BrightDrop if and when it takes the company public.
Founded only a year ago, BrightDrop is already delivering product to customers. In keeping with its "last-mile" customer focus, the BrightDrop lineup consists of two delivery vans—one large, one midsize—and a nifty, labor-saving electric cart designed to move cargo to and from the delivery vehicles.
Let's look at the BrightDrop lineup:
EV600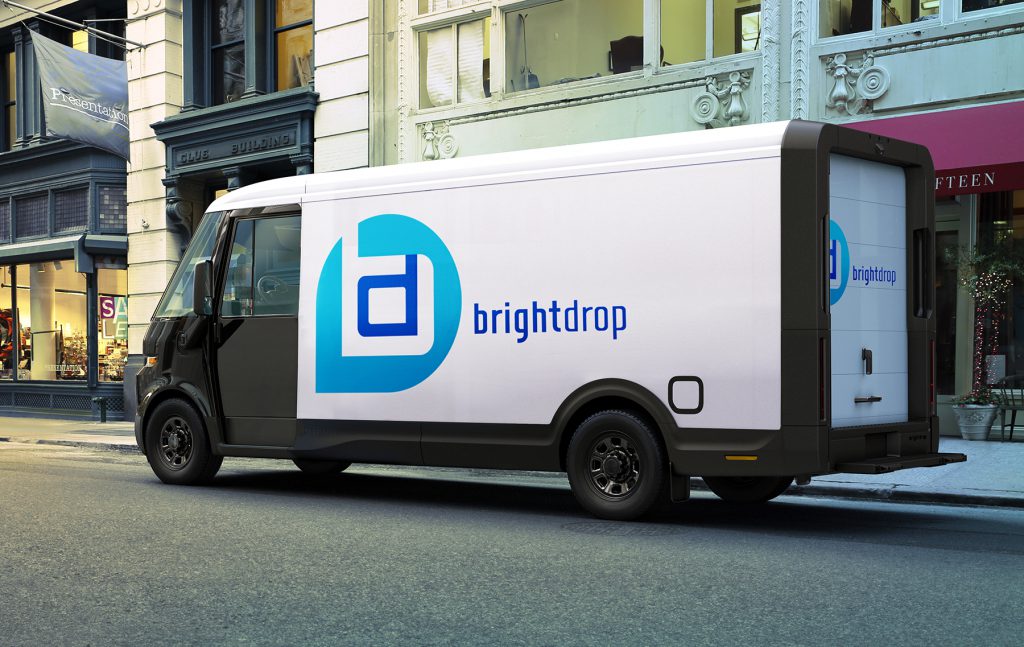 BrightDrop's product-naming system could not be simpler. The EV600 is an electric vehicle with 600 cubic feet of cargo space. It's about the same size as a Ford Transit or Mercedes-Benz Sprinter, and, of course, runs exclusively on electricity.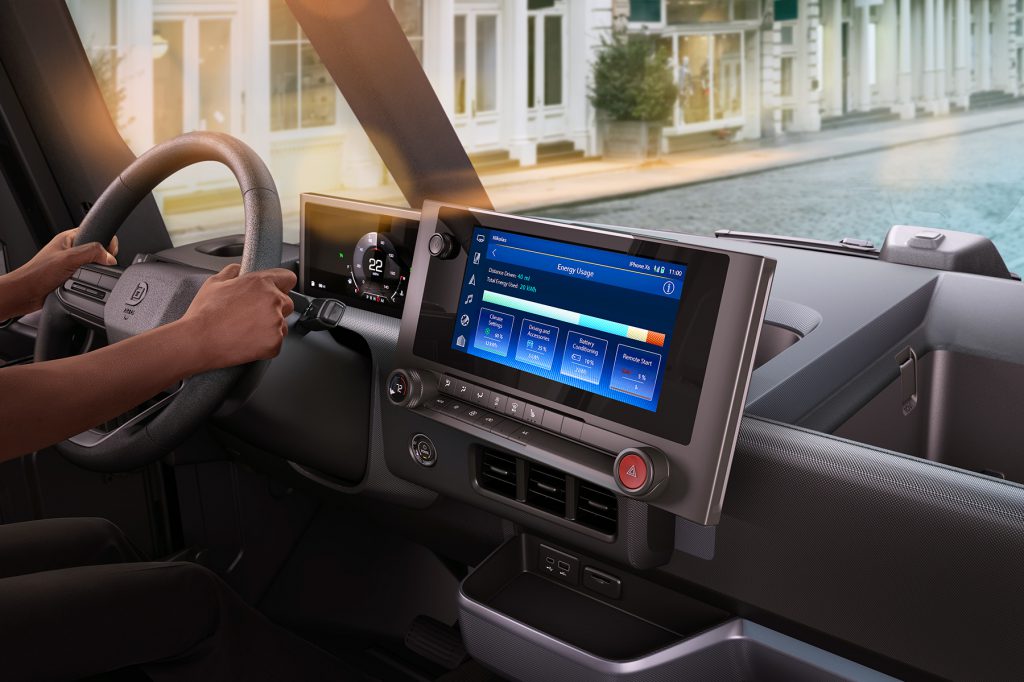 The van features enough cargo-area headroom for operators up to 6'4" tall, and a low step-in height. That easy accessibility is a boon for delivery-vehicle drivers, many of whom can make more than 100 deliveries in a given workday.
The EV600 is good for a claimed 250 miles of range (the Ford e-Transit is rated at only 126 miles), and employing 125kW DC fast charging will recover a claimed 170 miles of range in just one hour.
Per BrightDrop, the EV600 will save its average customer more than $7000 a year versus a comparable diesel-powered delivery van. The savings come in the form of reduced fuel/energy costs and lower maintenance expenses.
The EV600 has a payload capacity of 2000 pounds, and is being assembled in Ingersoll, Ontario, at GM's CAMI Assembly facility. The First EV600s were delivered late last year as 2022 models, as part of a 500-unit order from FedEx.
CES 2022: 2024 Chevrolet Silverado EV
EV410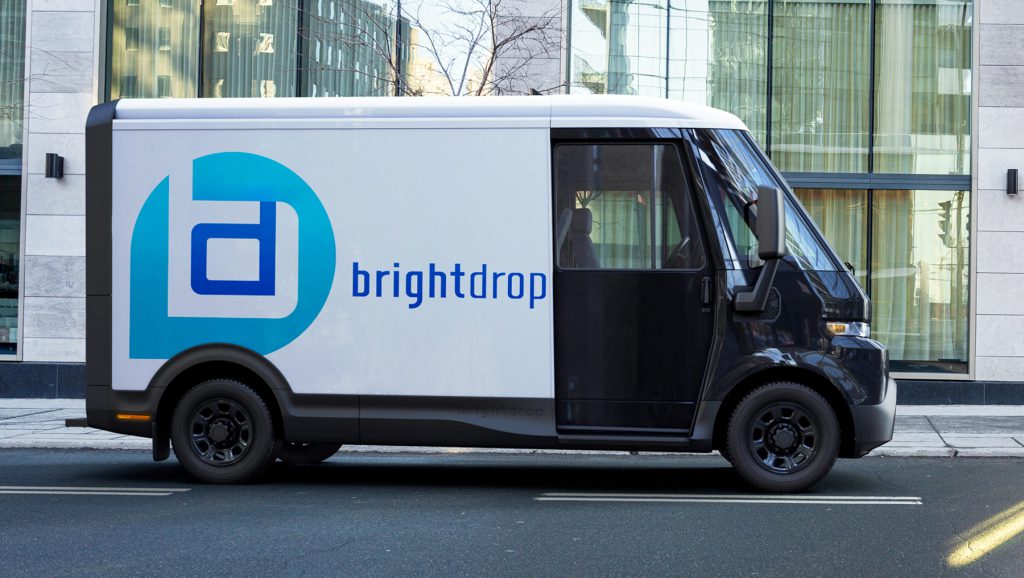 Somewhat larger than midsize vans such as the Mercedes-Benz Metris and Ram ProMaster City, the EV410 is a pure-electric delivery van boasting a little more than 400 cubic feet of cargo space.
The EV410 is scheduled to see production beginning in late 2023, though BrightDrop already has 20,000-plus orders for the van. Among those signed-on customers are companies such as Walmart, Merchants Fleet, and FedEx.
Published specs for the EV410 are limited at the moment, though BrightDrop is claiming that the vehicle will achieve the same 250-mile driving range as the EV600.
What is the Lordstown Endurance?
EP1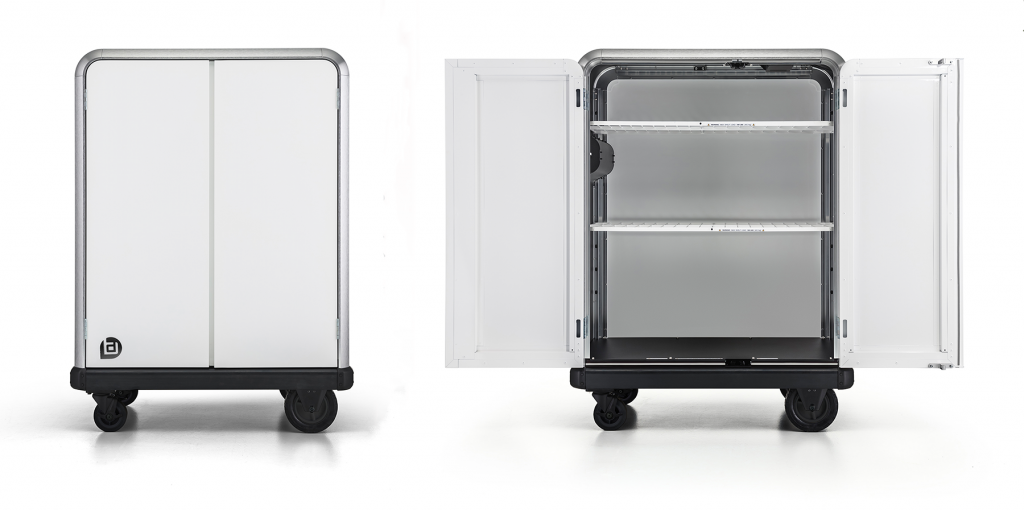 BrightDrop's third product isn't a traditional delivery vehicle per se, but it is another last-mile delivery solution—an electric-powered enclosed delivery cart with lockable doors for secure storage. BrightDrop says, "The EP1 electrified container is designed to optimize the movement of goods from distribution centers to last-mile locations. Developed to help reduce touches, errors, labor costs, and physical strain on the labor force."
Per BrightDrop, the battery-operated enclosed cart can help a driver deliver up to 25 percent more packages in a given day. The EP1's speed can be adjusted to the walking pace of the operator, up to 3.1 mph.
Mail-Truck Mainstay: What Was The Grumman LLV?
Support Services
As "connected" vehicles, the EV600 and EV410 will provide fleet operators with a plethora of real-time information, including vehicle location, state of battery charge, and drive/idle time. Operators can also be notified in the event of a vehicle malfunction or accident.
The Competition
BrightDrop is not alone is addressing the EV last-mile segment. Competitors include:
British EV startup Arrival, which has a contract with UPS for 10,000 vans
Stellantis brand Ram, which is working on a deal with Amazon
EV startup Rivian, which has a multi-year deal with Amazon for 100,000 vans
The Ford e-Transit
The Mercedes-Benz eSprinter
All of these vans are in limited service now, or due to see production in the next 18 months.
How Hi-Rail Pickup Trucks Work
Sales and Distribution
Don't expect to see too many BrightDrop dealerships. The company's first dealership, which recently opened in the greater Los Angeles area, is a stand-alone store that is not affiliated with other GM brands—though the store owner does own other GM dealerships.
Because fleet operators often perform most vehicle maintenance themselves, and because showrooms are generally unnecessary when conducting business-to-business sales, BrightDrop will have a relatively small dealer network compared to retail-vehicle brands such as Chevrolet.
Potential

Pre-COVID, the light-delivery-van segment accounted for roughly 500,000 sales annually. Online shopping became substantially more popular as a result of pandemic isolating, driving the demand for last-mile delivery vehicles up dramatically.
BrightDrop's holistic approach to van sales, which includes the EP1 electrified container as well as management and vehicle-tracking services, may provide the company an edge in what is already a very crowded market. Having a range advantage over the competition may also help close a few deals. And by the way, we'd keep our eyes open for that IPO.
Check out the Consumer Guide Car Stuff Podcast
What is BrightDrop? Gallery
(click below for enlarged images)
What is BrightDrop?
What is BrightDrop?
Consumer Guide Car Stuff Podcast, Episode 88: EV-Startup Reality Check, Underrated Cars