For an auto news geek, one of the more entertaining monthly reports to peruse is the new-vehicle inventory update published in Automotive News. From it, we can deduce what vehicles are in short supply (i.e., probably selling well), and which are taking up space (i.e., selling poorly). The report is not infallible in this regard, however, as factory down time, model-year build-outs, and other factors can cloud the overall picture.
When poring over the data, it's important to understand that most market analysts consider a 65-day stock of most vehicles to represent a healthy supply.
Thus, the 140-day supply of Fiat 500X models currently sitting on dealer lots likely constitutes an unhealthy situation–one that may require big incentives or a production slowdown to rectify.
Of course, low inventory can be an issue, too. Chevrolet currently has only a 26-day supply of Impalas on hand, which is terrible news for dealers. Because of a parts shortage caused by the recent earthquakes in Japan, the Oshawa, Ontario plant that builds the Impala will be temporarily shut down, leaving Chevy with less than a month's supply of cars available to sell.
One manufacturer that seems to always keep its inventory ducks in a row is Honda. Due in part to the limited number of ways most Hondas can be configured—more on this in a minute—the brand is able to keep product inventories hovering right around that 65-day figure. For example, Honda is currently sitting on a 71-day supply of Honda Accords.
Unlike Honda products, some vehicles defy being easily inventoried. While a 65-day supply of Accords may provide most dealers with an ample collection of trim levels and colors, other dealers don't have it nearly as easy. Consider full-size pickups.
For most vehicles, shoppers need only select a trim level, color, and perhaps an option package or stand-alone option or two. For vehicles like these, it's relatively easy for a dealer to keep a sufficient selection of cars in stock.
Large pickups, however, add numerous variables, such as cab type, bed length, axle ratio, engine, and mirrors. For this reason, a 100-to-110-day supply is considered healthy for these vehicles.
Still, that number wildly understates the exacting science dealers apply to ordering pickup trucks for their particular markets. While a Honda dealer may have around 100 variations of the Accord sedan available to choose from, the number of F-150 permutations available is, frankly, staggering. Let's look more closely at the Honda Accord sedan and Ford F-150.
Peugeot Returns? Three French Rides Americans May See Soon
2016 Honda Accord Sedan: 118 build permutations
As noted earlier, the Accord is a relatively simple vehicle in terms of options and accessories. In fact, Honda offers no stand-alone options for the Accord; shoppers instead select from the following 14 models:
LX (manual)

LX (automatic)

LX with Honda Sensing (automatic)

Sport (manual)

Sport (automatic)

Sport with Honda Sensing (automatic)

EX (manual)

EX(automatic)

EX with Honda Sensing (automatic)

EX-L

EX-L with Honda Sensing

EX-L V6

EX-L V6 with Honda Sensing

Touring
Each of those models (except the Touring) is available in your choice of eight colors. The Touring, for some reason, is only offered in seven colors. All told, there are just 118 ways to build an Accord sedan. While that may seem like a lot, it actually represents one the industry's simplest model lineups.
GM in China: 5 Cool Vehicles Americans Never Saw
Ford F-150 XL: 4,147,200 build permutations

Unlike the Accord, the F-150 is not a single-purpose vehicle. Folks turn to Ford's popular pickup for towing, hauling, commuting, even luxury. To accommodate the wide range of tasks the F-150 is expected to accomplish, Ford has made the F-150 available in a stunning number of configurations. Though currently available in six trim levels, we will examine just the base XL here. Consider the following variations on the F-150 theme:
2WD or 4WD
3 Cab types
3 Box lengths
4 Engines
8 Axle types/ratios
3 Mirror types
2 Interior packages (standard plus 1 optional)
3 Exterior packages (standard plus 2 optional)
2 Seat fabric (cloth or vinyl)
2 Wheel types (steel or alloy)
Throw in 10 color options, and you're looking at over 4 million possible build configurations for just the XL trim level. This number does not include the approximately 15 stand-alone options available on XL models.
Assuming each trim level offers a similar number of build options (they pretty much do), we're looking at about 25 million different ways to build a Ford F-150, not including stand-alone options, tow packages, lighting options, upgrade audio systems, or bed liners—making an actual count of possible build variations virtually impossible to calculate. Still, were Ford keen to build one of each possible F-150 it could, the total would easily exceed one billion.
Before you start feeling too sorry for dealers, it's worth noting that most store operators have gotten pretty good at knowing what sells in their area. Also, Ford (as well as Chevrolet, GMC, and Ram) provides guidance as to how to best configure inventory for a given market.
While it's clearly impossible for a Ford dealer to have exactly what every potential customer is looking for on the lot, they can come pretty close. But with millions of possible ways to build an F-150, it's amazing that dealers can get by with just a 100-day supply of trucks on hand.
5 Most-Expensive Japanese-Brand Vehicles of 2016
Written by: Tom Appel
on April 25, 2016.
on March 22, 2018.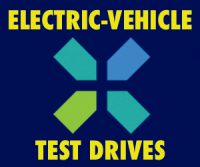 Auto Shows
Steve & Johnnie's Road Tests