It's has come to be known as the "Eisenhower Recession," though its impact was felt well beyond U.S. borders. The brief but significant economic downturn impacted every aspect of American commerce and industry in 1958, especially the auto industry.
Passenger-car sales fell off a cliff, dropping from 6.5 million in 1957 to just 4.6 million in 1958. Sales improved to 5.9 million for 1959, indicating that America was already shrugging off the economic sluggishness. Sales would explode for 1960, with automakers logging a cool 7.1 million sales.
If car builders were feeling nervous about the recession, there's no evidence of that fact in the advertising of the period. Collected here are ten fabulous print ads from 1959, few of which make mention of price or cost of ownership. Indeed, by '59, it seems everyone—buyers and sellers—was ready to get back into the swing of healthy commerce.
If you have a favorite among these ten, let us know about it. We always enjoy hearing what it is car folks appreciate most about classic ads and sales literature.
Cadillac
Chevrolet
DeSoto
Edsel 
Model-Year Madness! 10 Classic Ads From 1958
Ford
Imperial
Mercury
Plymouth
Pontiac
Art Fitzpatrick: The Man Who Drew Pontiacs
Rambler
Written by: Tom Appel
on July 20, 2016.
on February 27, 2019.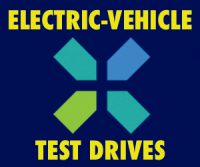 Auto Shows
Steve & Johnnie's Road Tests