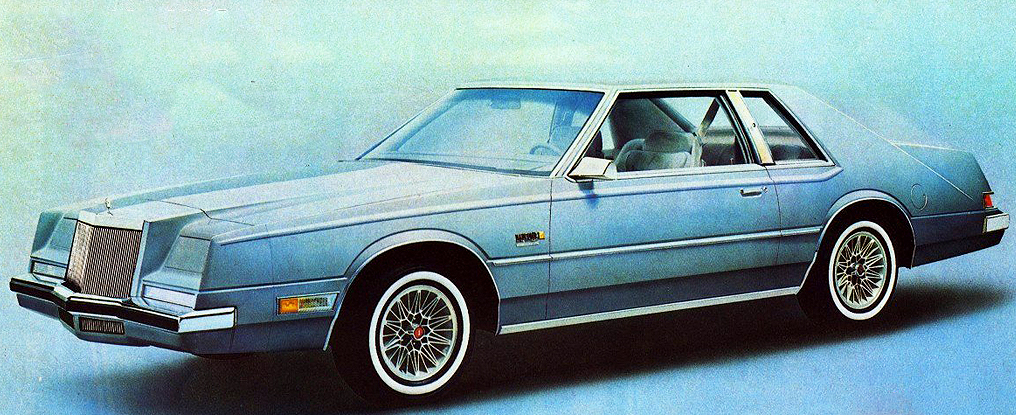 If you're looking for proof that 1982 was a transitional year for the domestic auto industry, check out the dealer sales-training video for the then-new Chevrolet Cavalier below. It's worth noting that Chevy's cutting-edge front-drive subcompact car is being promoted with two-tone paint and white sidewall tires.
Though the Cavalier is dressed in oddly throwback trim, the Cadillac Eldorado ad below depicts a decidedly clean and Euro-chic, mostly free of extraneous trim bits.
Other odd elements among the ads seen below: Honda Civic and Toyota Corolla ads which pitch the cars as sporty, a Dodge Charger ad quoting 0-50-mph times instead of the more common 0-60 metric, and a Ford EXP ad that reassures readers that they can indeed delete the AM radio for credit.
For a number of reasons, 1982 was a down year sales-wise, with an output just over 10 million units recorded. As it turned out, 1982 would be the last time sales slipped under 11 million until the recession kicked in in 2009.
So, please enjoy these classic ads from 1982. As always, we invite you to share any memories you might have of the cars on this list. The place to leave comments is below the last car.
1982 Cadillac Eldorado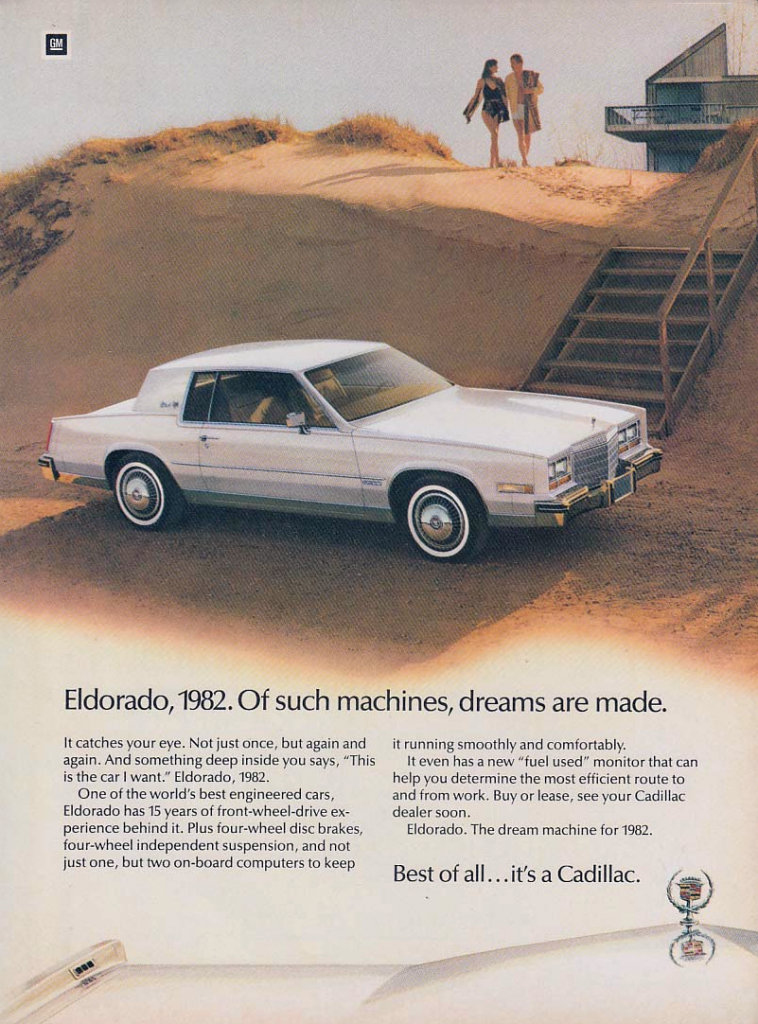 1982 Chrysler Cordoba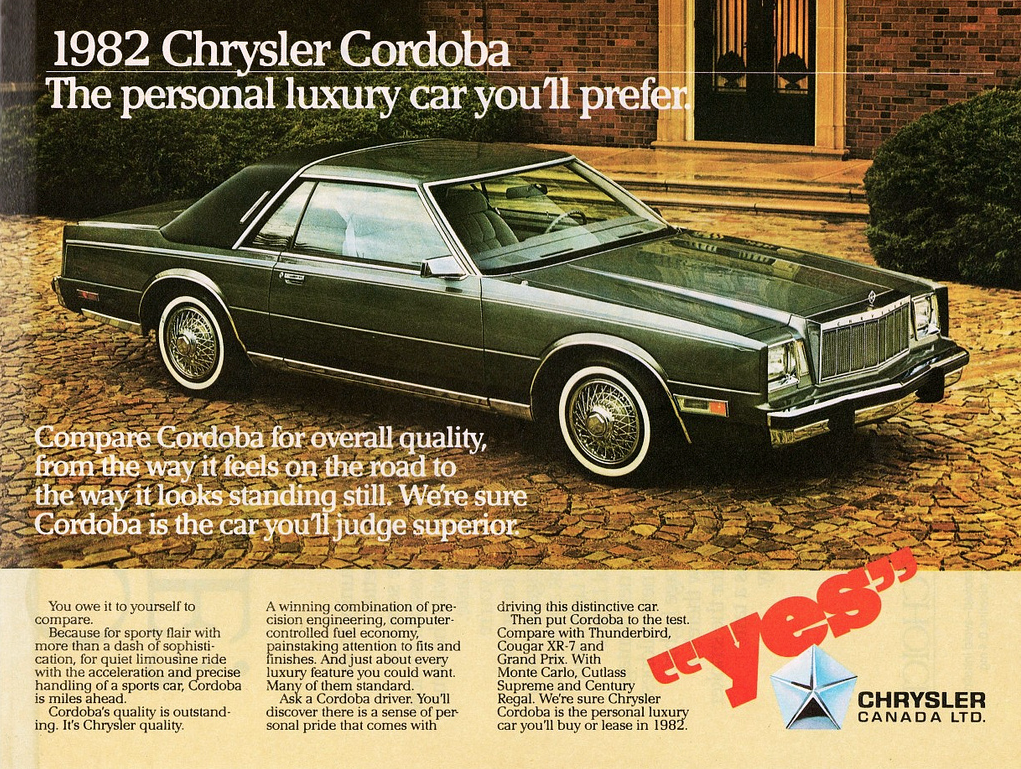 1982 Dodge Charger 2.2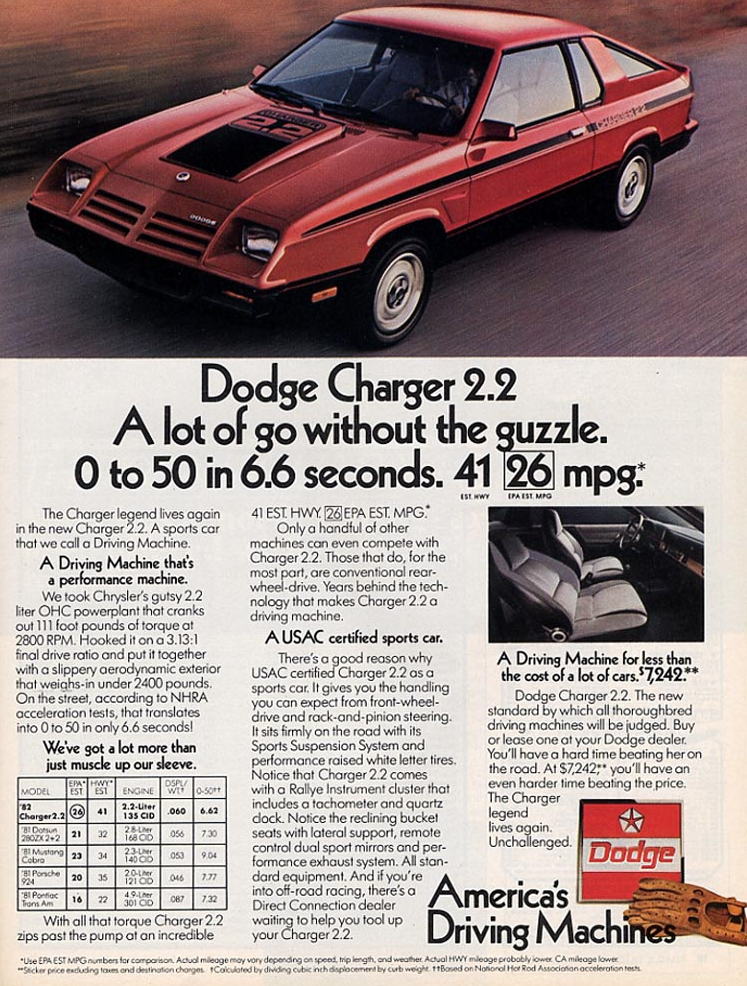 1982 Ford EXP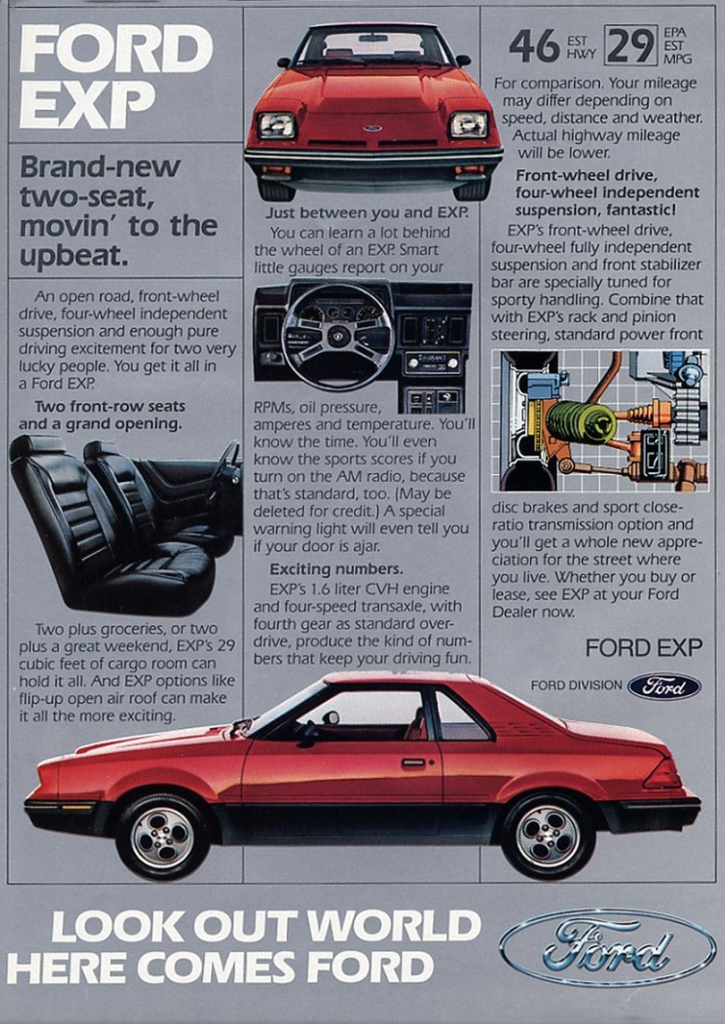 1982 Honda Civic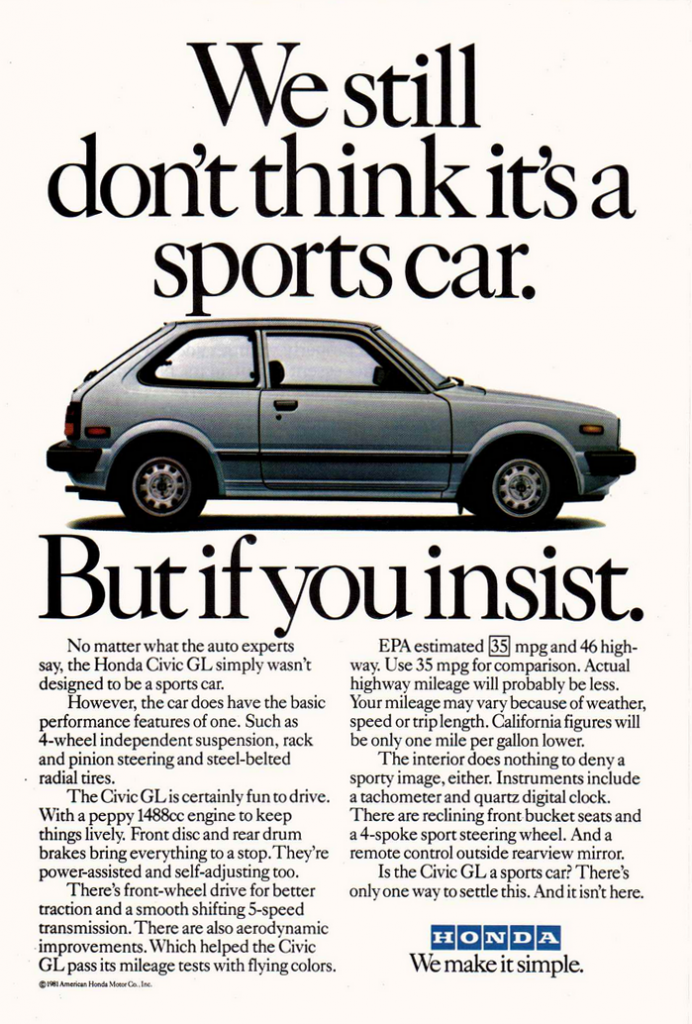 Model-Year Madness! 10 Classic Sporty-Coupe Ads From 1979
1982 Imperial Ad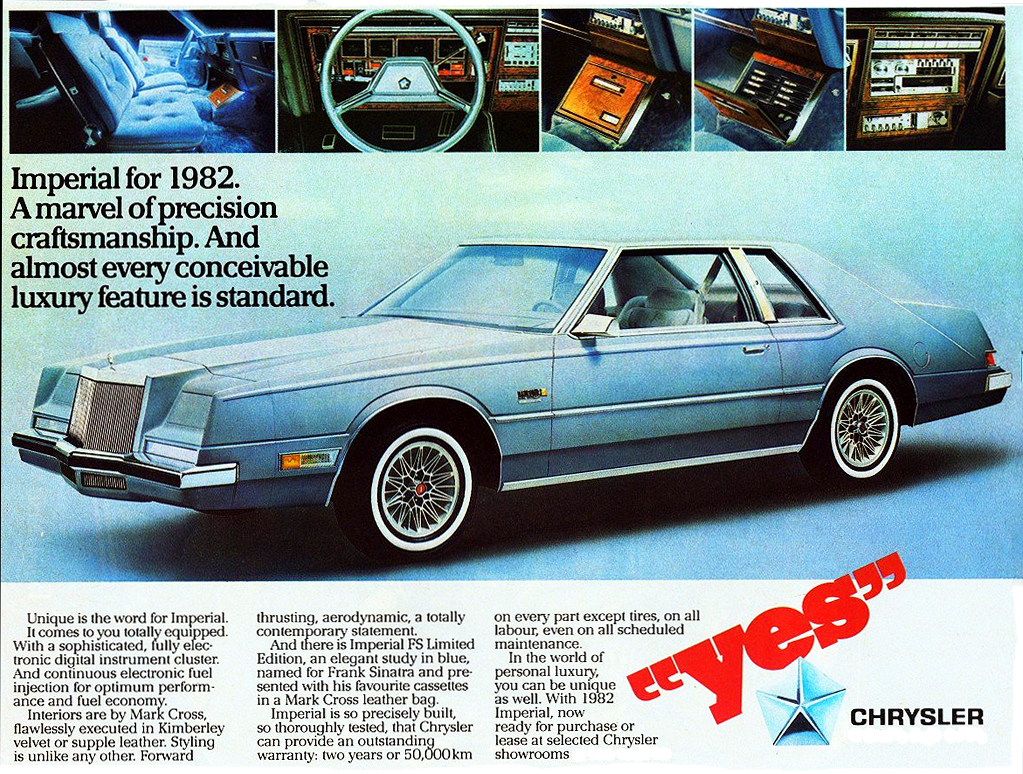 1982 Mercury Capri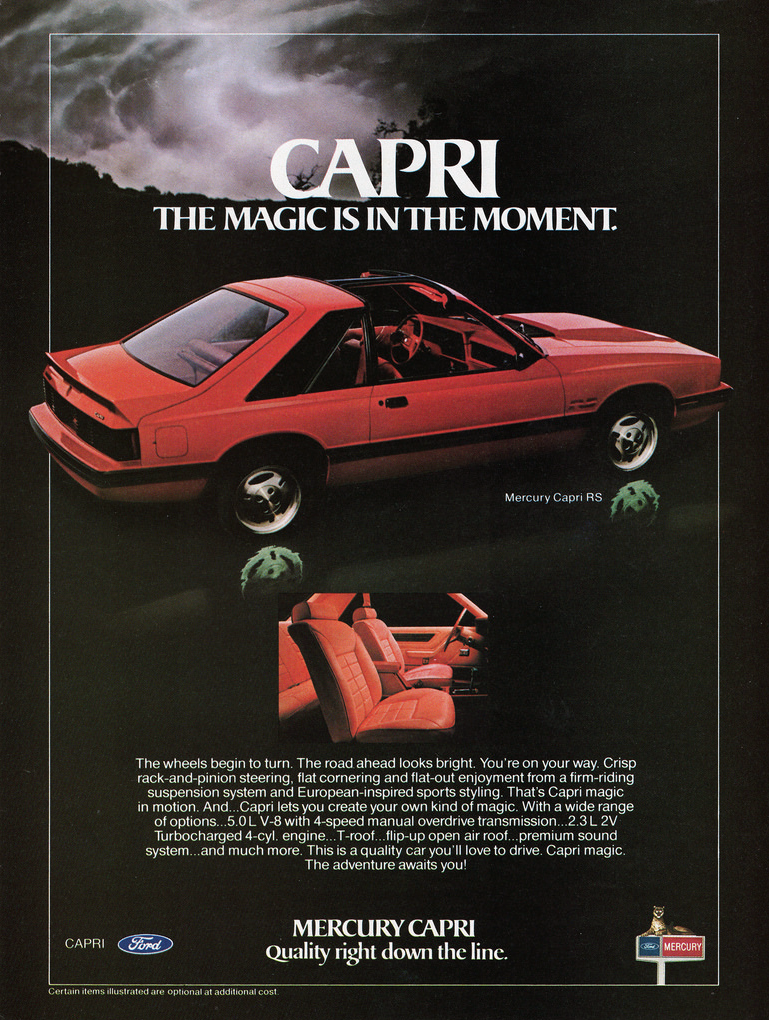 1982 Oldsmobile Custom Cruiser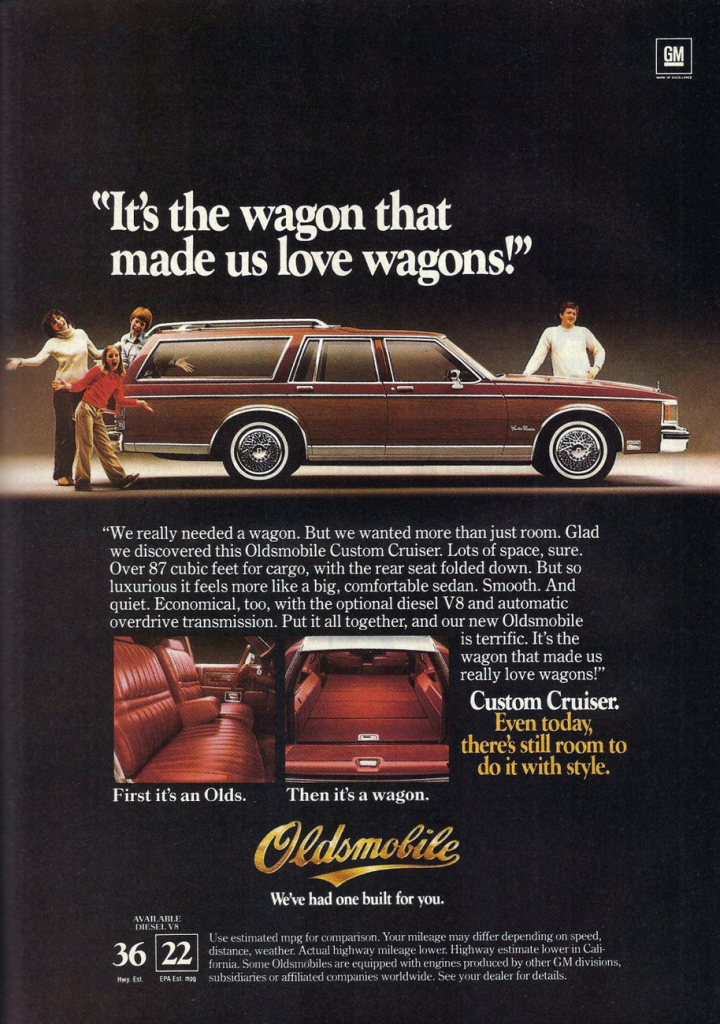 1982 Pontiac Trans Am
1982 Toyota Corolla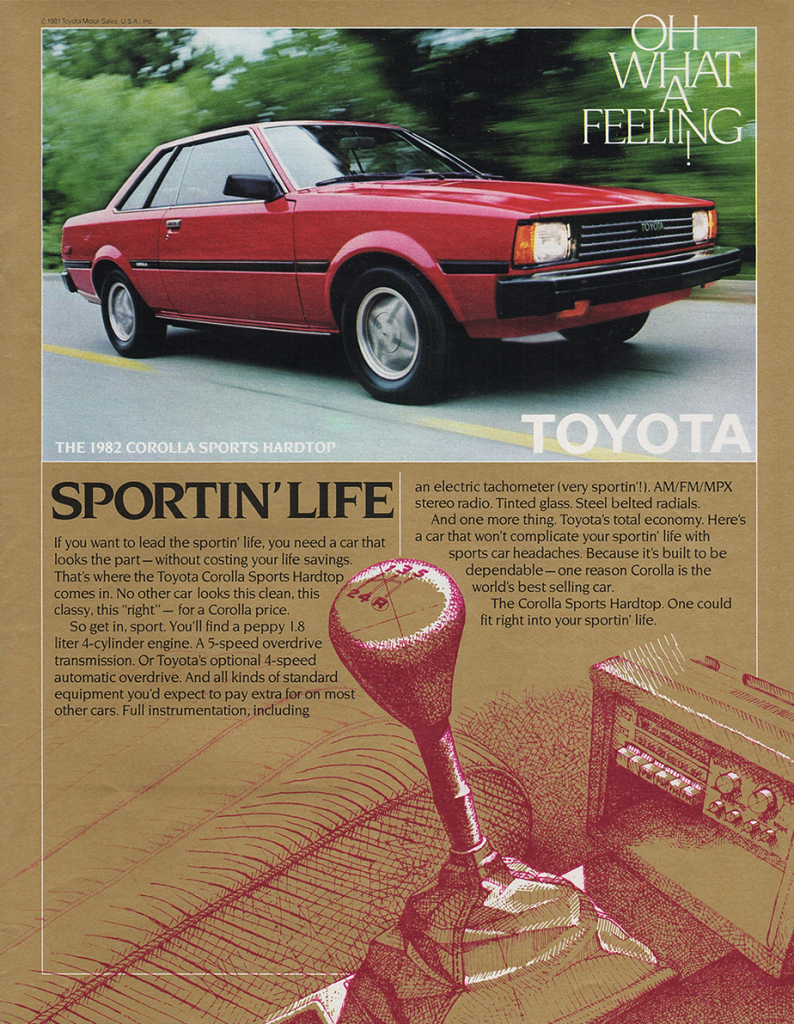 South of the Border Madness! 10 Classic Mexican-Market Auto Ads