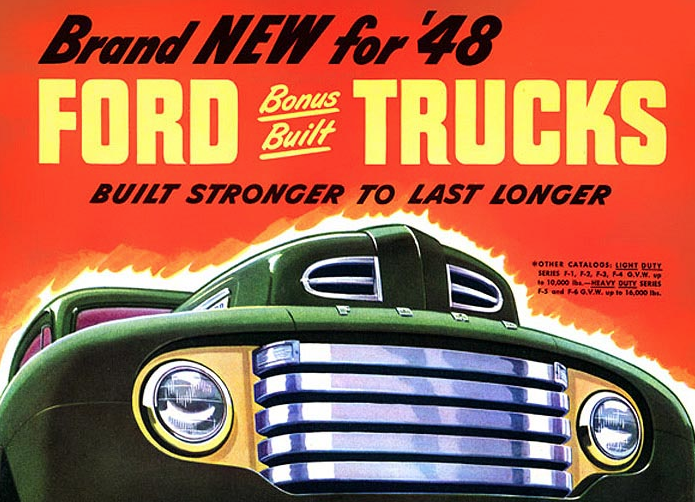 Collectible Automobile publisher Frank Peiler has been working around automotive publications since the early Seventies, but his love of cars goes back much further than that.
Frank's not just a car guy, however–he's pretty fond of trucks as well. Below, Frank has collected five of his all-time favorite pickups, and provided a bit of commentary on each. Let us know if any of your favorites made Frank's list. And be sure to check out Frank's all-time favorite station wagons here.
5 Coolest Concept Cars of the 70s
1948-1950 Ford F-1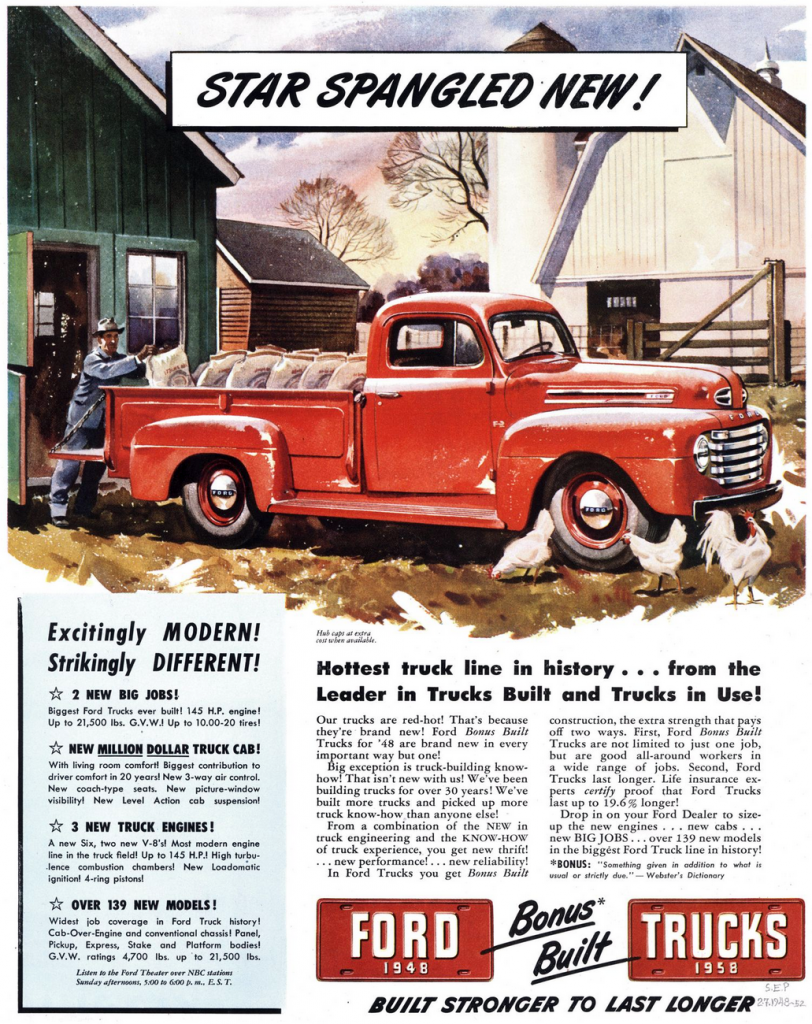 I've always liked the design of these trucks, from the boxy fenders to the inboard headlights. The flat windshield was a step backward, but it fit well with the rest of the truck.
1948-53 Studebaker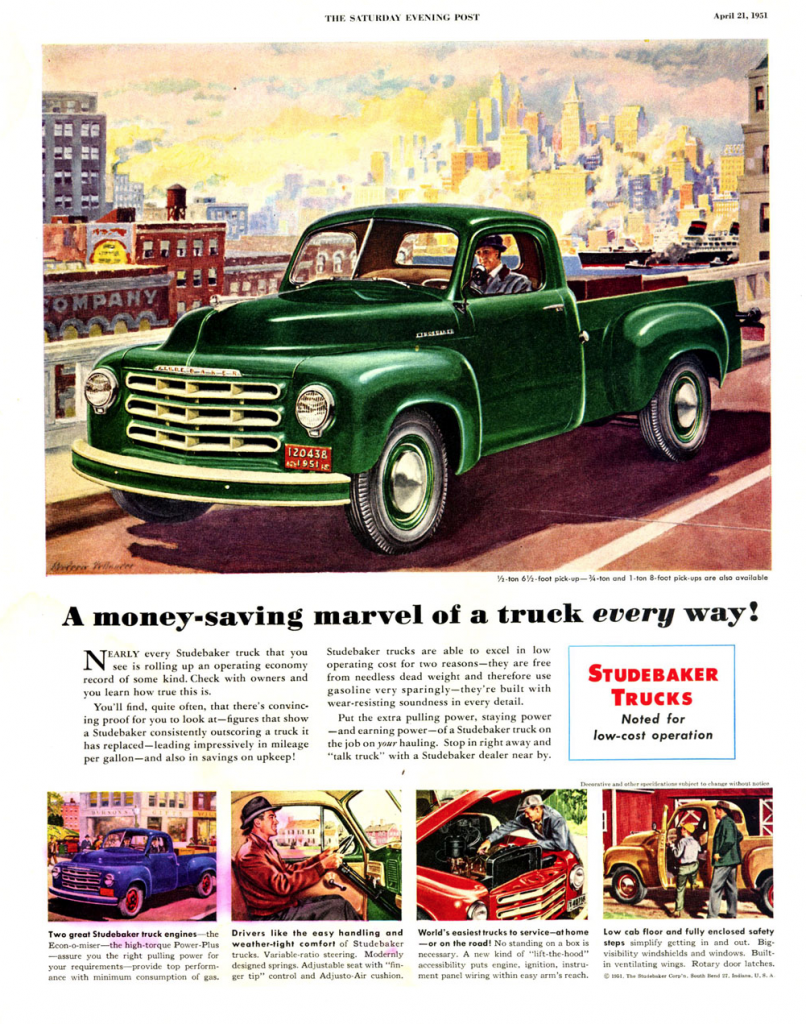 Designer Robert Bourke created a design that Studebaker kept largely intact until the late '50s. However, every styling element that was added after 1953 only cluttered the basic design.
1954 Dodge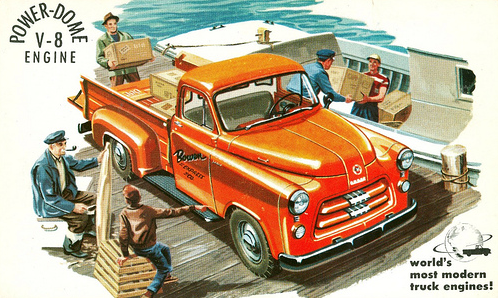 This is probably one of the most cleanly designed trucks of the Fifties. Dodge finally abandoned the tall "Pilothouse" cabs that had been part of the brand's previous-generation pickup design, replacing it instead with an elegant and much better integrated greenhouse. I just wish that Dodge had offered the 241-cubic-inch Hemi V8 available in its cars, instead of the dated and lower-output "poly-head" V8.

A Gallery of Old, Cool Chevy Trucks
1955-57 Chevrolet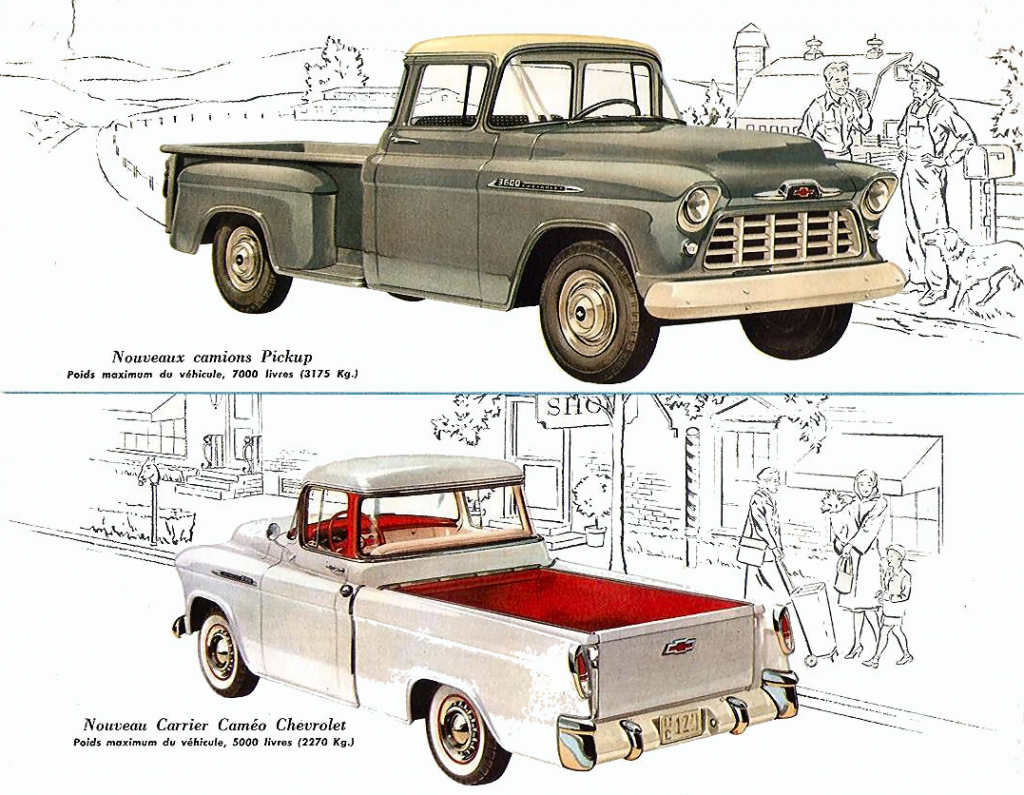 Penned by General Motors designer Chuck Jordan, these are my all-time favorite pickups. The Cameo Carrier was especially beautiful,  but the whole lineup was fabulous.

1956 Ford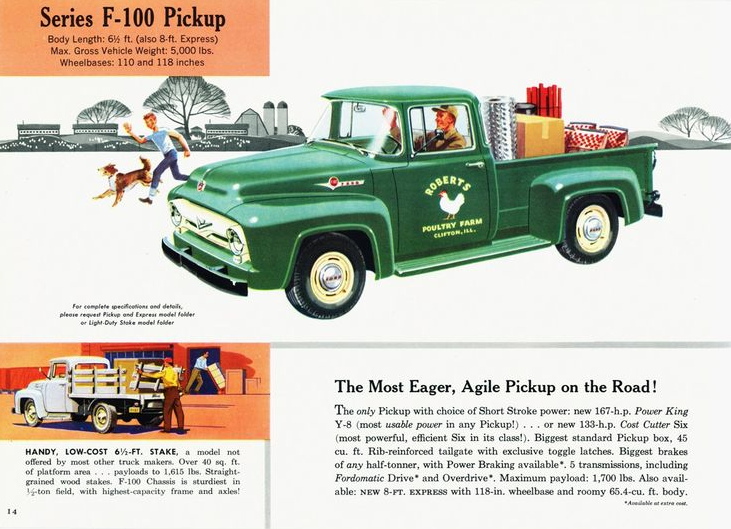 All Ford did for 1956 was was stick a wraparound windshield on their 1953-55 pickup bodies–but what a difference it made. This is the truck that sparked the imagination of many hot rodders and customizers,  creating a whole new segment for aftermarket suppliers. It's just too bad that Ford mounted the front fenders backwards.