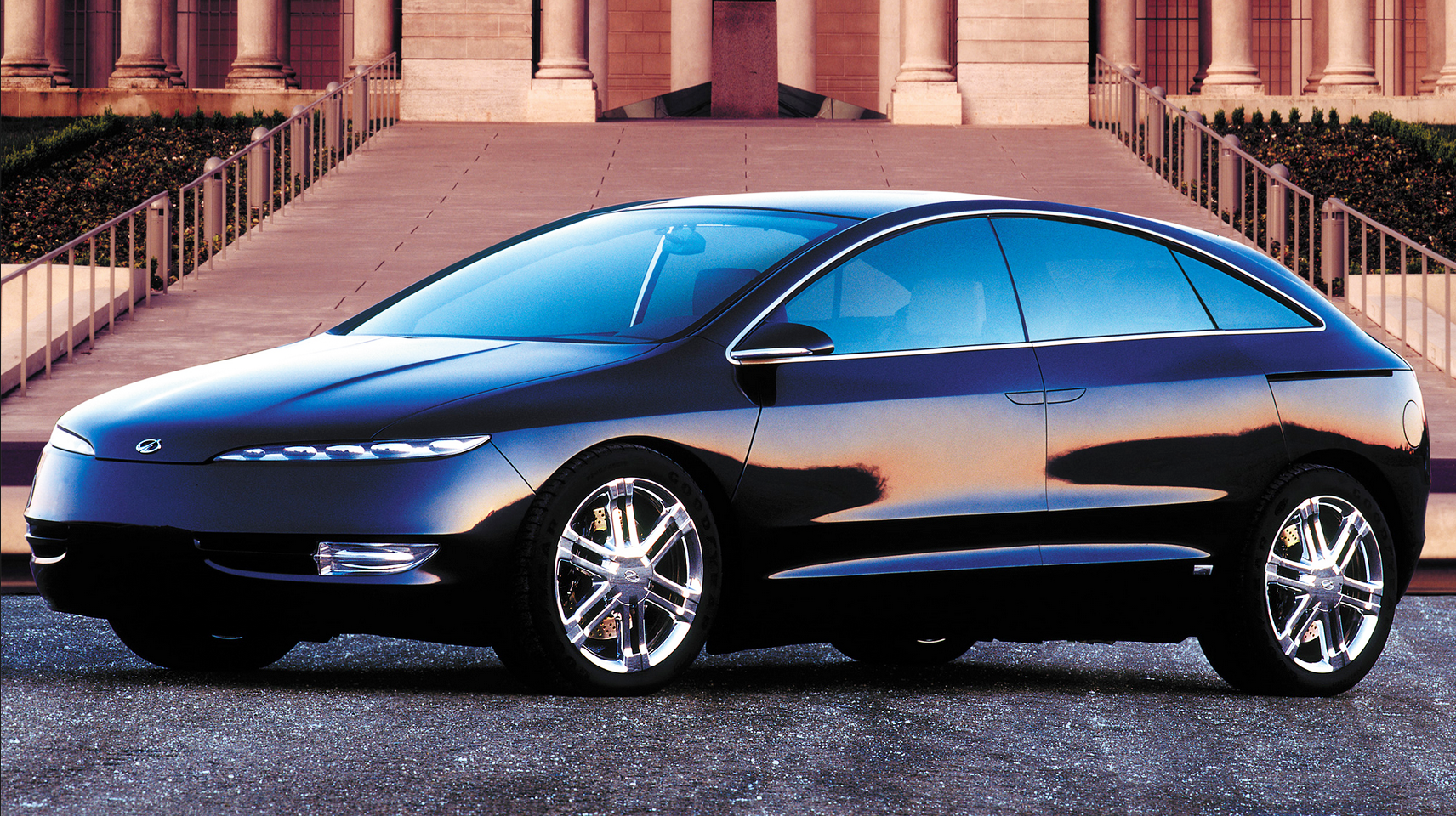 This is an installment in a series of posts looking back on show cars that we feel deserved a little more attention than they got. If you have a suggestion for a Forgotten Concept topic, please shoot us a line or leave a comment below.
Oldsmobile Profile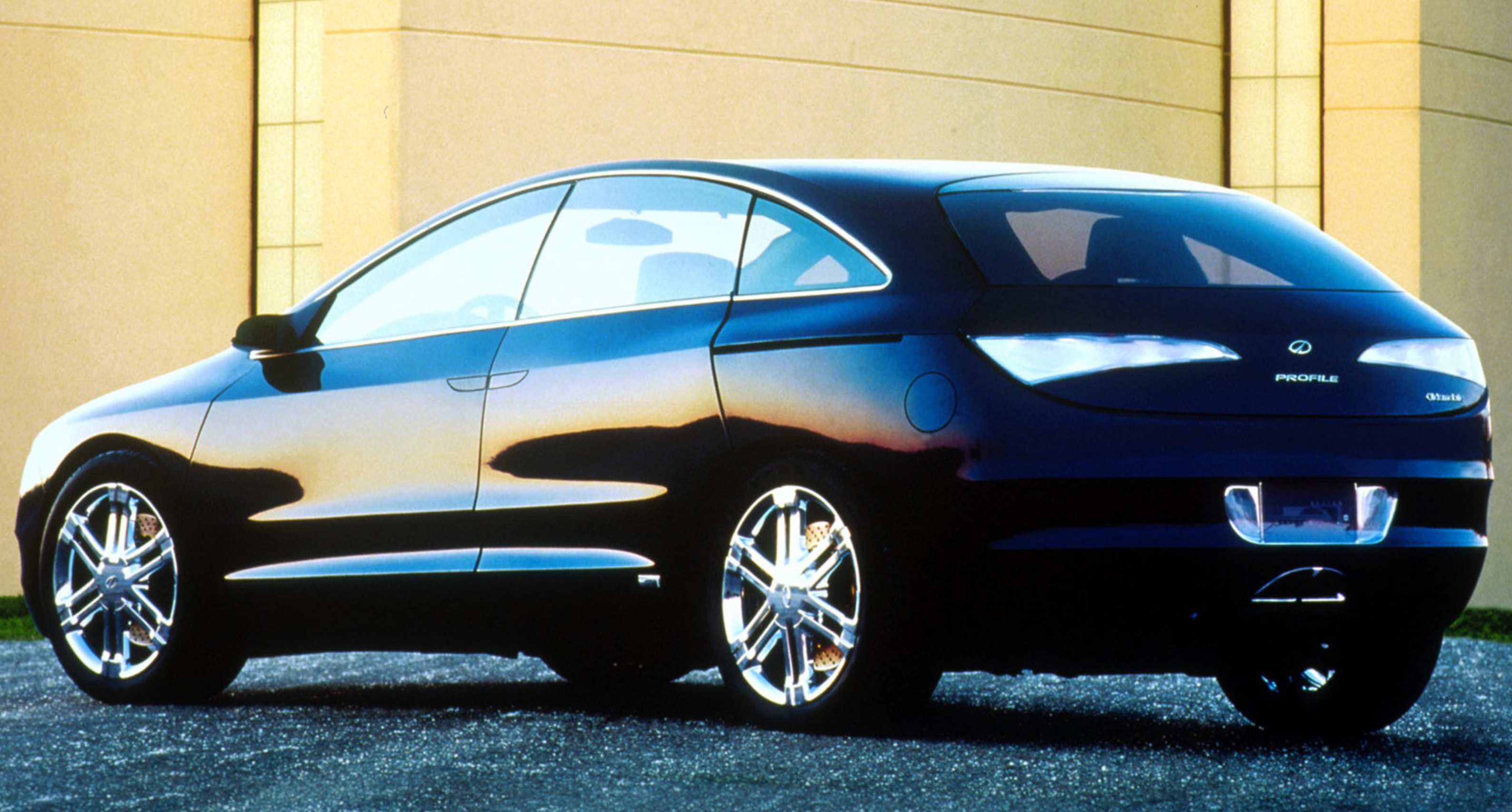 First Seen: 2000 Los Angeles Auto Show
Description: Four-door hatchback compact car with sliding rear doors and forward-looking controls and connectivity features
Sales Pitch: "[C]ombines the practical features of a utility vehicle with the ride and handling capabilities and interior refinement of a sport sedan."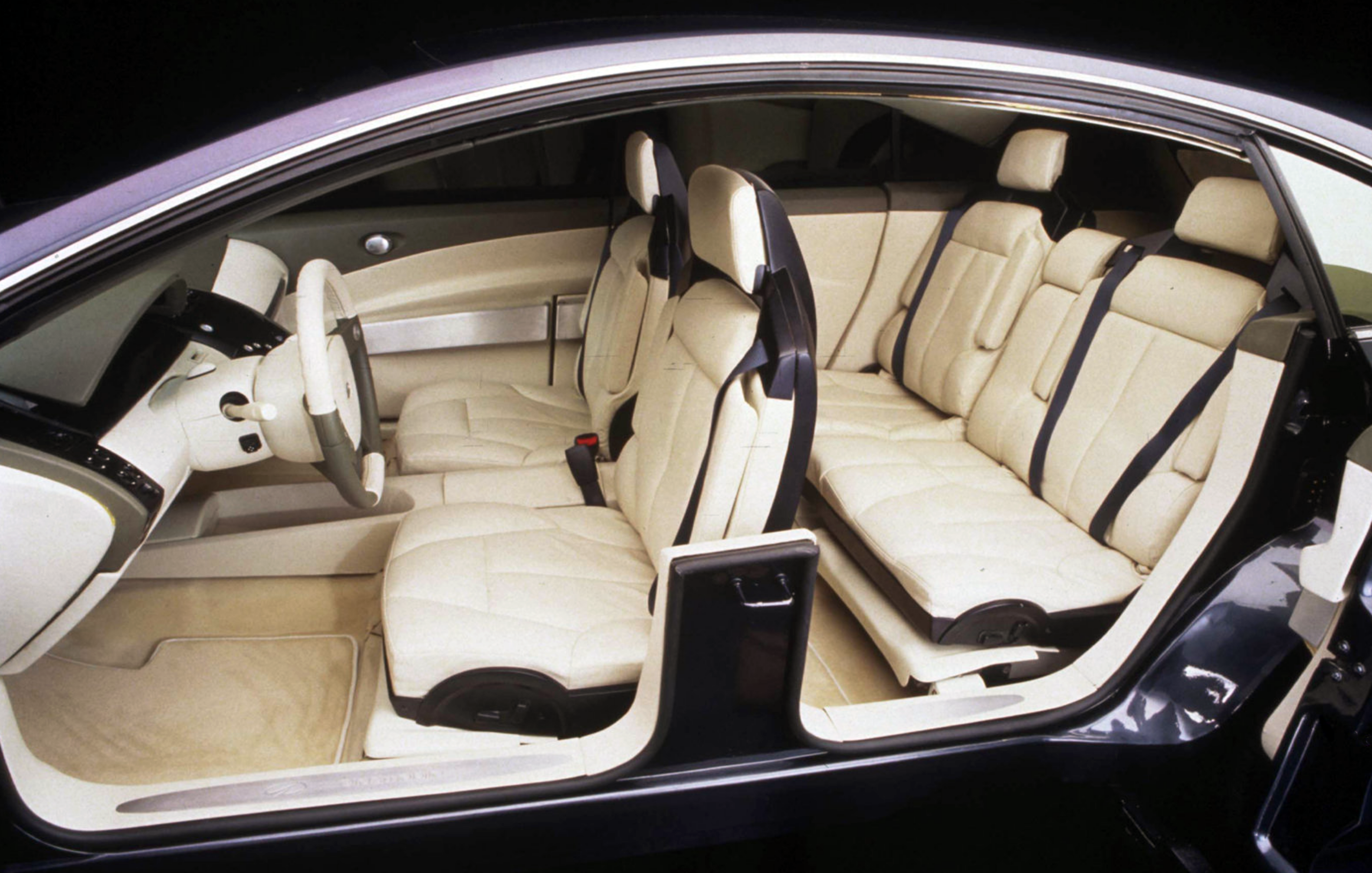 Details: Notable features of the Oldsmobile Profile included a futuristic control interface, advanced powertrain, and sliding side doors. The Profile's rotary-dial gear selector was a harbinger of things to come–similar shifters are now fairly common on production vehicles. Likewise, the roller-ball infotainment controller, which was located on the center stack just below the monitor screen, was somewhat predictive of today's regular-production multimedia control interfaces.
A "Smart Card" access system was envisioned to replace conventional keys in the Profile–the card would open doors, start the engine, and adjust all memory functions–including audio-system settings. Bluetooth wireless-connectivity technology was still in its infancy in 2000, but the Profile boasted hands-free cellular-phone functionality and in-car internet service–the details of which were sketchy in Oldsmobile's press releases on the vehicle.
Power came from a 250-horsepower supercharged 3.5-liter V6 mated to an automatic transmission and all-wheel drive. The minivan-style sliding rear doors were a novel feature that presumably made rear-seat entry/exit a bit easier in close quarters–they're an interesting utilitarian touch, given the Profile's relatively low roofline and coupelike silhouette.
As for its overall design, the Profile nicely bridged the styling gap between the first-generation Oldsmobile Aurora sedan and later Oldsmobiles, including the second-generation Aurora, the Intrigue, and Alero.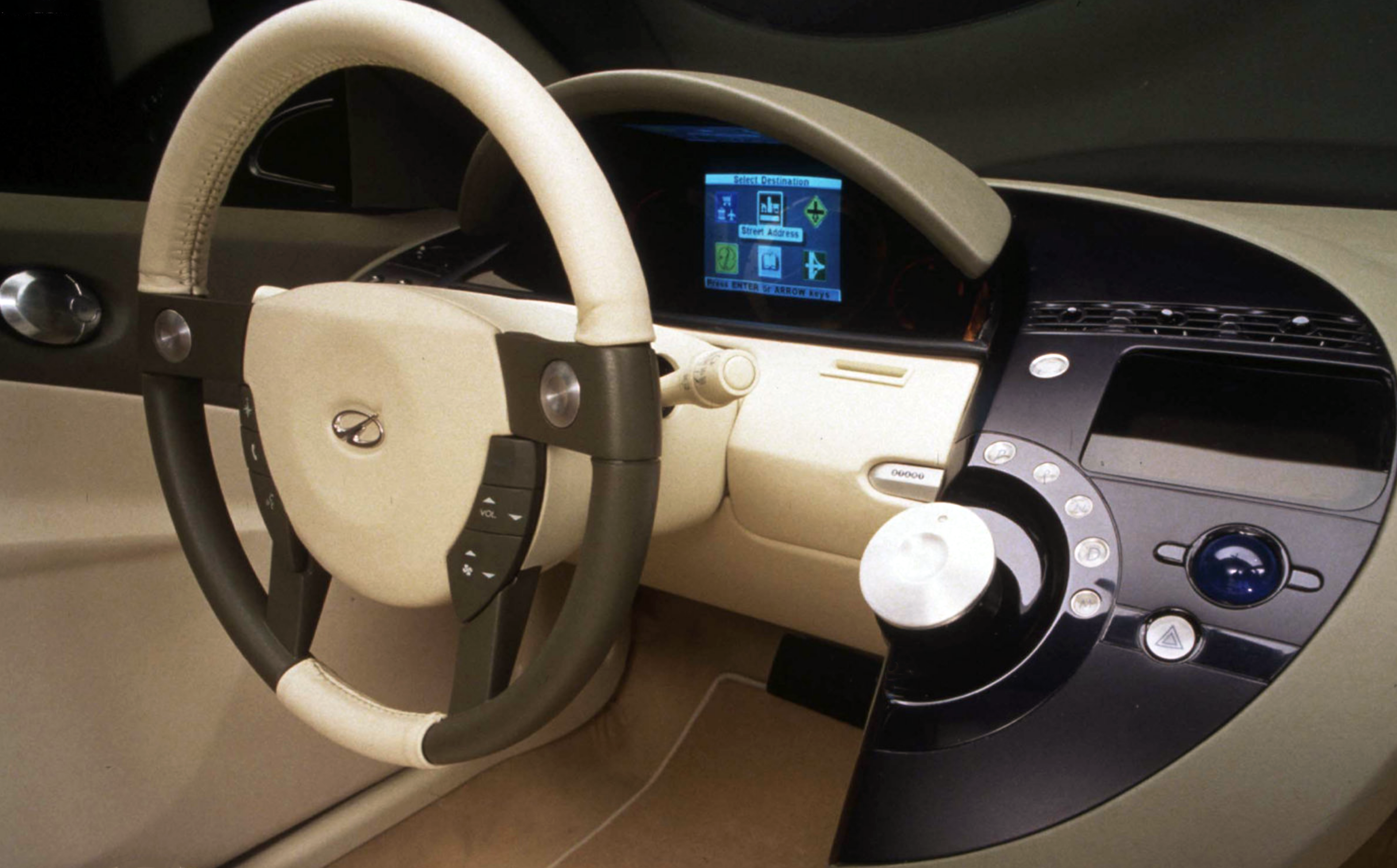 CG Says: The Oldsmobile Profile Concept was a product of a time when manufacturers were grappling to understand the appeal and the ultimate market potential of SUVs–especially the super-popular Ford Explorer and Jeep Grand Cherokee. The Profile's primary focus seems to have been passenger comfort, with an emphasis on ingress and egress. Credit Oldsmobile designers for the daring it took to combine the Profile's coupelike shape with sliding doors–though we seriously doubt the buying public would have embraced a feature so stoically practical as minivan doors on a sporty high-end SUV.
Olds designers also deserve credit for having conceived a center-stack layout very much like those currently found in new vehicles. The BMW iDrive-like control system and rotary shift knob were spot-on prognostications. Likewise, the Profile's general design is not unlike that of a number of small crossovers now on the market–except for the sliding doors. Sadly, the concessions made to cabin space meant that the hatch cargo area–of which there were no published images–would likely have lacked the space expected in an SUV.
All said, the folks at Oldsmobile did a really nice job predicting what eventually became the blisteringly hot small-crossover segment. It's a pity the brand didn't take a version of this concept into production.
Rocket Madness! 10 Classic Oldsmobile Ads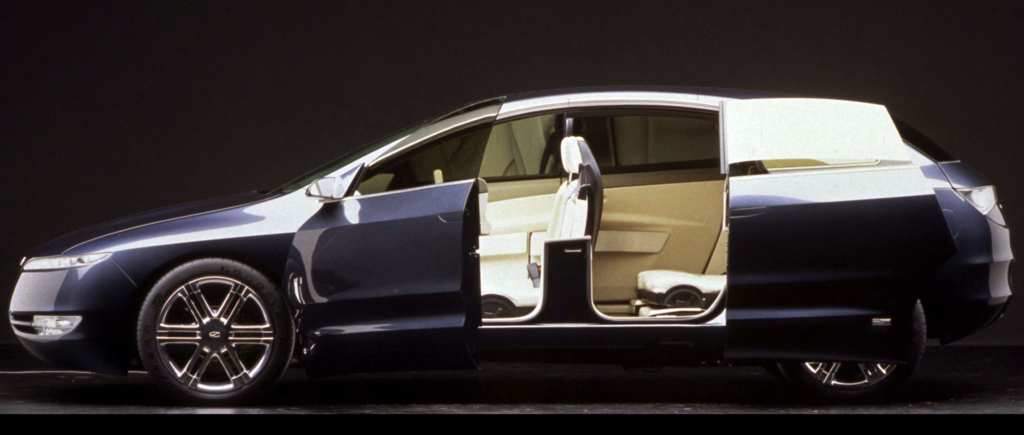 Check out the latest concept cars