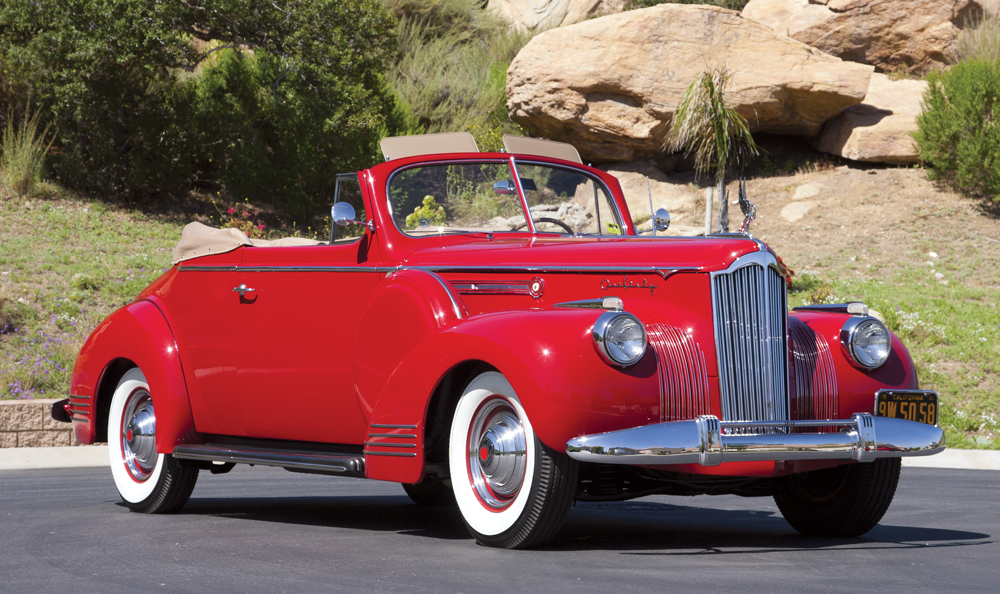 Note: The following story was excerpted from the June 2016 issue of Collectible Automobile magazine.
Packard's policy of gradual styling changes helped it to maintain a gold standard of resale value and allowed owners to keep their cars longer without looking dated. This linear styling policy served Packard well until the Forties. By then, though, American car design was changing at an incredible rate. Packard's unhurried design evolution couldn't keep up with the pace, and by '41, its cars looked old fashioned.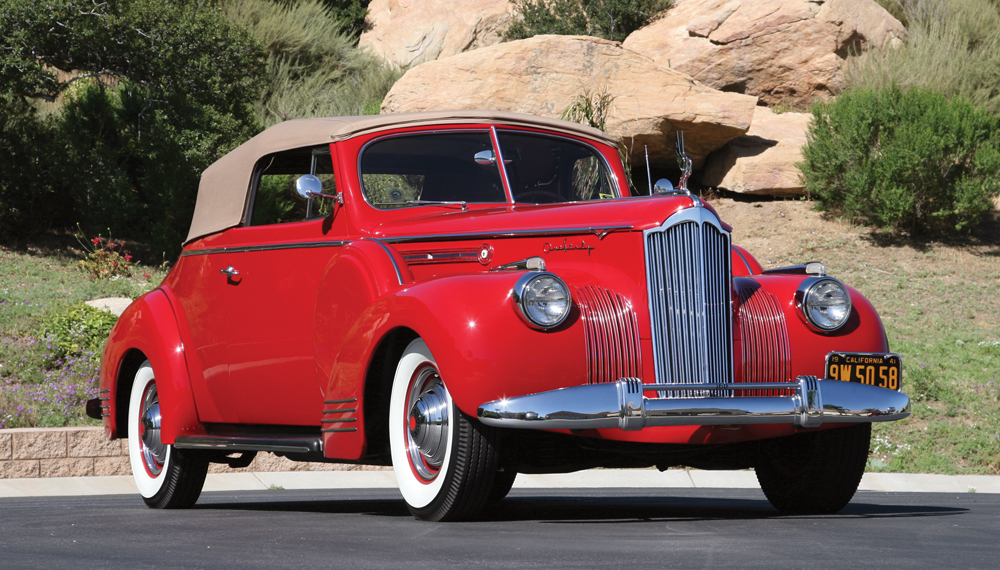 But Packard wasn't out. Late in the 1941 model year, Packard brought out its highly acclaimed Clipper, which was lower, wider, and more modern than the competition. Packard styling was once again esteemed. The company was in the process of replacing its old-style bodies with Clipper styling when World War II broke out. (The obsolete design did have an unexpected admirer in Soviet Premier Joseph Stalin. Russia's ZIS 110, made from 1946 to 1959, copied 1941-42 Packard styling.)
More Collectible Automobile Photo Features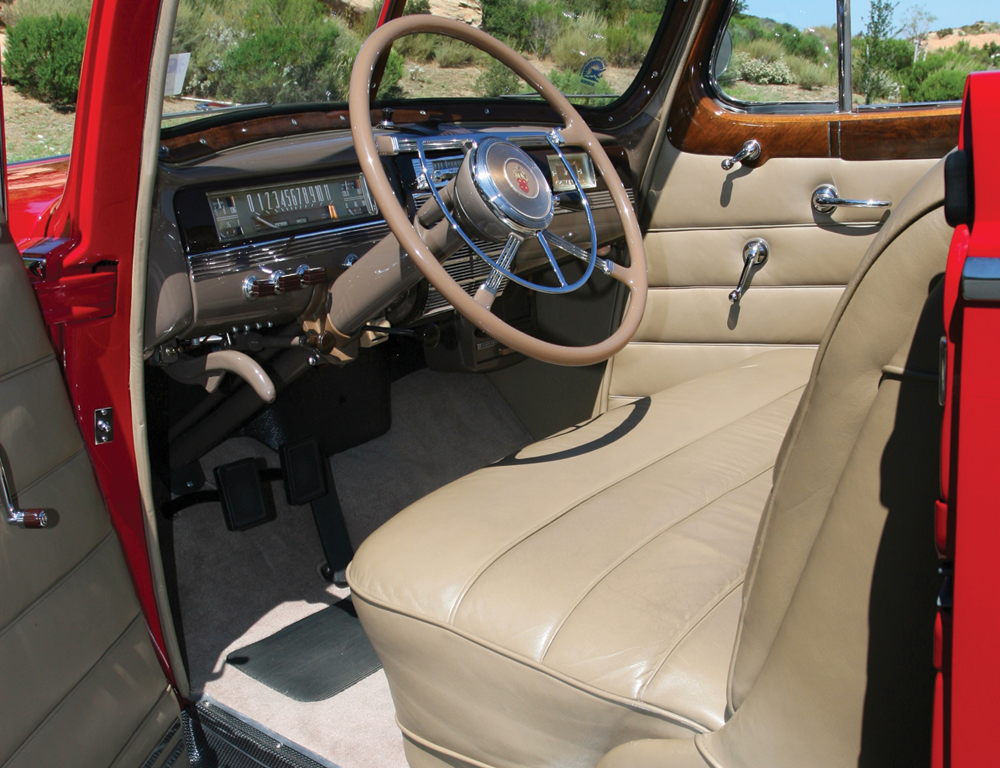 Although not well received in '41, to modern eyes, the Packard One Sixty Deluxe convertible coupe shown here looks like a classic example of a prewar convertible. Most makes had phased out sidemount spares by '41, but the upright styling of the One Sixty carries them well. Running boards were also on the way out—Packard had moved them to the options list.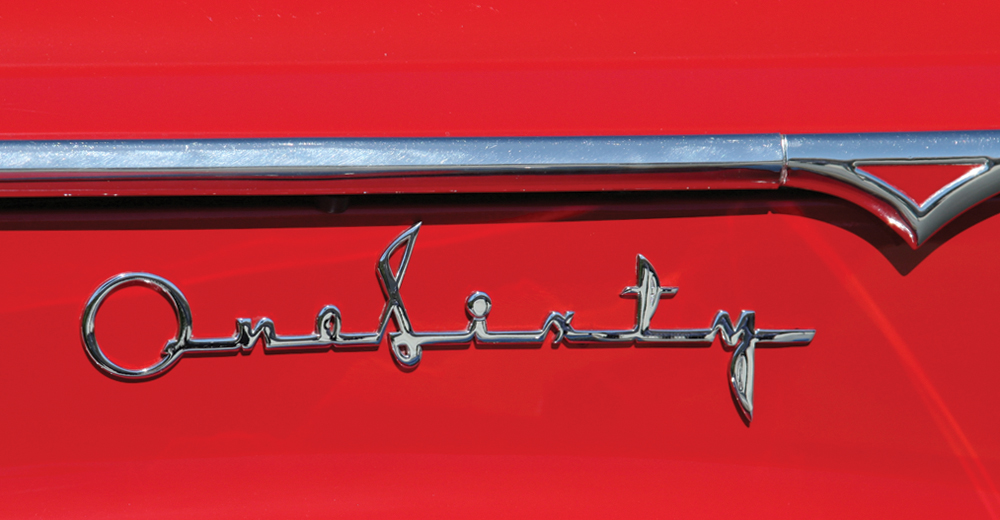 Although One Sixtys were senior-model Packards, they shared body panels and a 127-inch wheelbase with the medium-price One Twenty (though there were some longer-wheelbase One Sixty sedans). They did have more upscale trim, and this was most evident in the interior. The convertible offered a choice of cloth and leather or full leather—as on this car. As a Deluxe model, the featured car has inlaid wood window trim. By the Forties, American luxury cars had replaced real wood with plastic moldings or woodgrain painted on metal, but the wood window trim on this car is as fine as in any custom body from Twenties or Thirties.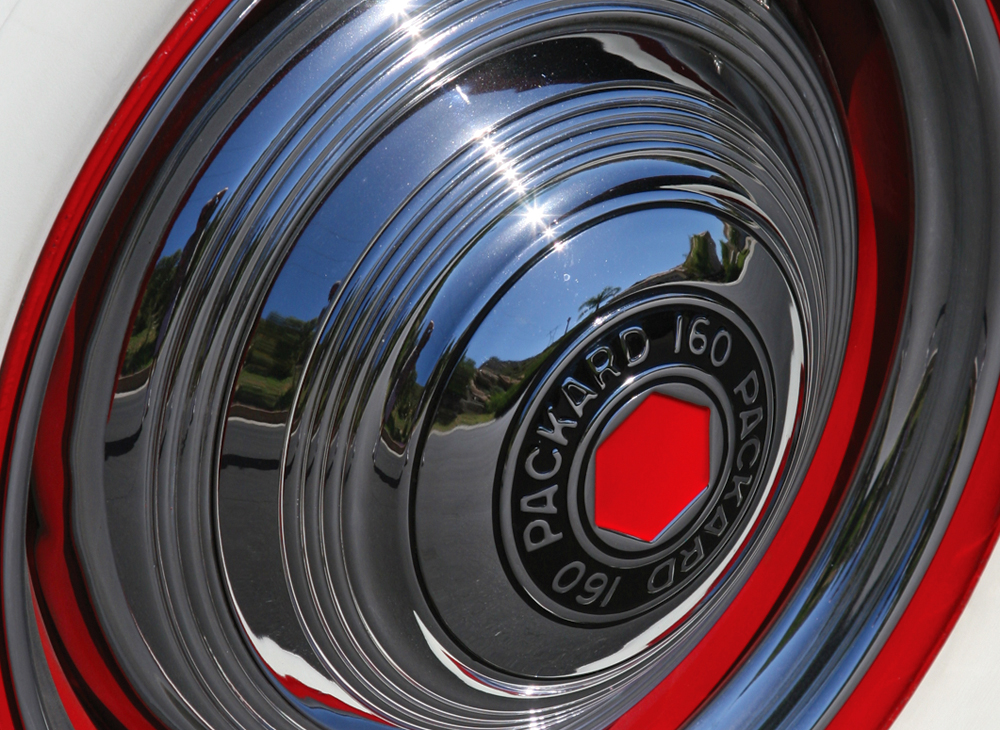 What really set the senior Packards apart from the One Twenty was their big 356-cid straight eight. New for 1940, this heavy engine was incredibly smooth and quiet. It had a sturdy 105-pound crankshaft running in nine main bearings, and was the first Packard with hydraulic valve lifters. The motor put out 160 hp (10 more than Cadillac's V-8) and could push the two-ton convertible past 100 mph. 
When photographed, our featured car was owned by Neil Torrence of Banning, California. Packard built at least 128 One Sixty Deluxe convertible coupes for '41; only 19 are known to have survived. When he bought the car it was already restored and had scored 100 points in Classic Car Club of America judging in the Primary Class in 1994 and again in CCCA's Senior Premier class in 1998. Torrence had the three-wood veneer window trim refinished, and in 2008 the car was awarded Best of Show, Prewar Packards, at the Packards International Grand Salon, scoring 247 points out of 250.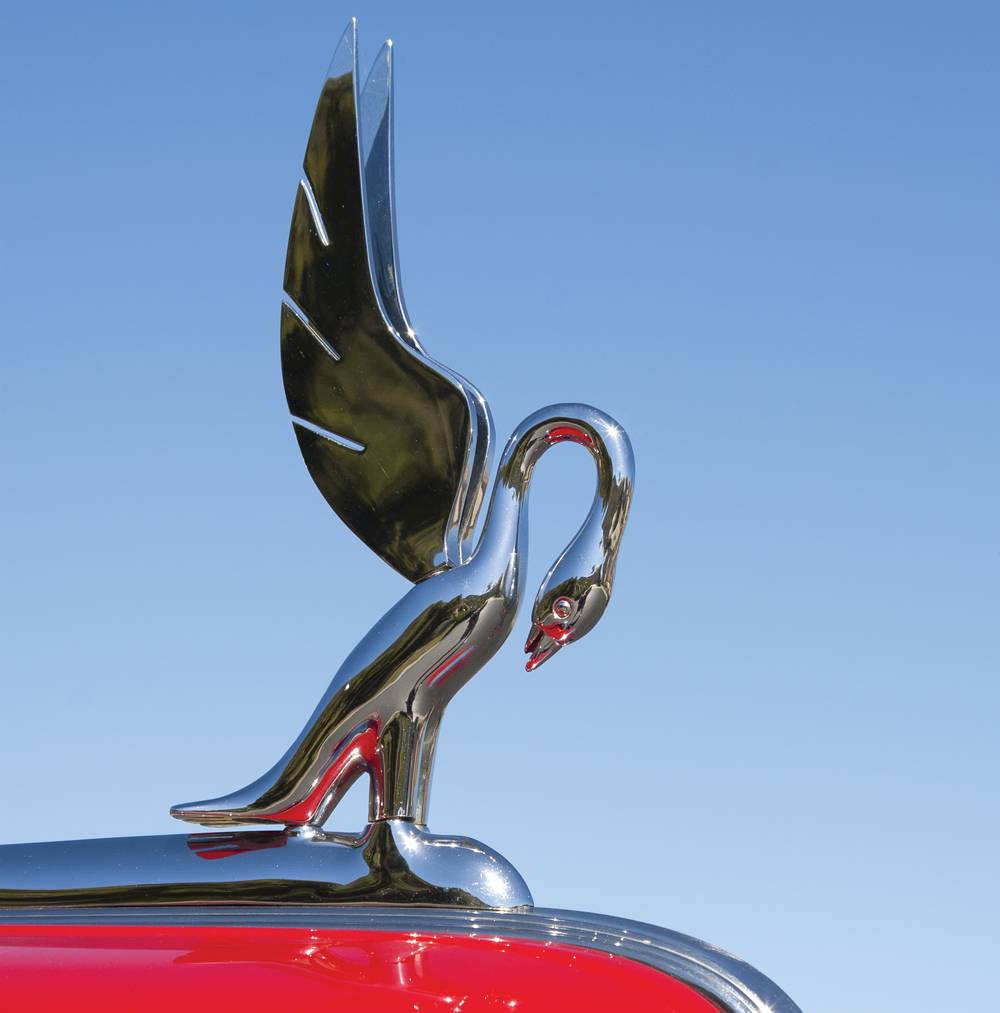 Besides winning awards, the convertible was also driven. Says Torrence, "A Packard with the 356 eight and overdrive is a real road car. Second gear in overdrive is a perfect gear for climbing mountains. The engine ran smoothly and never overheated."