Note: This article is reprinted from the October 2012 issue of Collectible Automobile.
First impressions are always the strongest, they say. That would be one very good explanation for why Tony Garcia owns the 1962 Chevrolet Impala Super Sport pictured here.
Garcia's first car from his high school and college days was an SS hardtop with the new-for-'62 327-cid V8 and a four-speed transmission. The Hermosa Beach, California, resident admits to a bout of seller's remorse that led him to seek another like it. In 1991, he bought a second 327-powered '62 Impala SS, this one with a Powerglide automatic transmission. In time, though, he says he "realized the automatic transmission was not what I wanted." Back into the market he went.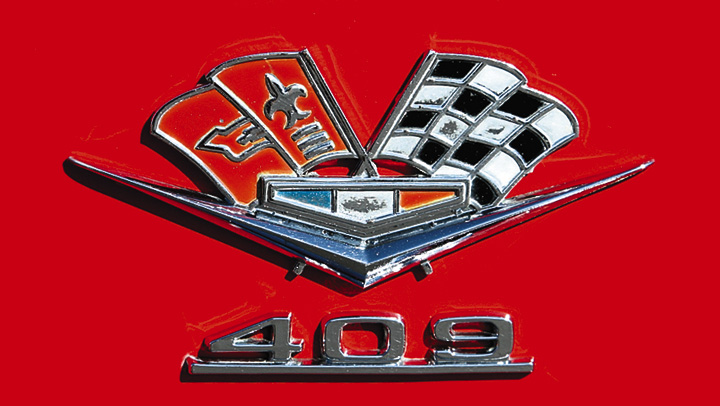 Then, in 2005, Garcia spotted the featured car in an online auction. At first he was noncommittal: His first two Impalas had been various shades of blue and he didn't want a Roman Red car. "However," he says, "after closer examination over a few weeks, I realized the car appealed to me each time I scrutinized it and decided it was the right car to purchase."
Aside from the memory of positive first impressions, there were 409 other excellent reasons for Garcia to choose the car. That's the displacement in cubic inches—and the horsepower rating—of the "W-block" V8 engine under its hood. A rarity when introduced in 1961 at 360 bhp, the 409-cube mill was an instant sensation nonetheless. Improvements for '62 including revised cylinder heads boosted output to 380 horsepower with a single four-barrel carburetor or 409 ponies with a newly available dual-quad set-up. Through '62, the 409 was available only with manual transmissions, either the standard three-speed or the optional fully synchronized floor-shift four-speed found on Garcia's car.
Like the 409, the Super Sport option had been introduced in '61, but underwent changes for the following year. Performance items like heavy-duty springs and shock absorbers were cut from the package, but bucket seats and a center console were new SS features. (The stouter chassis parts became stand-alone options, but were included whenever a buyer signed on for a 409 V-8.) SS gear continued to include a dashboard-mounted passenger grab bar and wheel covers with simulated knock-off hubs. Special exterior trim included inserts with the look of engine-turned metal in the side spears and rear cove.
For 1962, availability of the SS package was restricted to the Impala convertible and two-door hardtop. However, the $156 option could now be ordered on cars with any engine—even the Chevy six.
Garcia's award-winning car rolls on wide 8.00 x 14 tires that Chevy "recommended" with the 409. It also sports a tachometer that was required for the 409/four-speed combination.
Styling was clearly derived from the all-new 1961 Chevrolet, but its more "open" wraparound surfaces at the four corners were filled in and straightened for '62. Impala hardtop coupes sported a new roof line with the look of a raised convertible top.
Just 453 cars were ordered with SS gear in 1961, but interest in the package exploded the following year, when 99,311 customers found themselves attracted to its sporty style and—with the right equipment—blazing performance. Is it any wonder, then, that Tony Garcia's first impression of the 1962 Impala SS would be a lasting one?
More Collectible Automobile Photo Features
1962 Chevrolet Impala SS

Street Classics: Chevy Honors its Performance Past (video)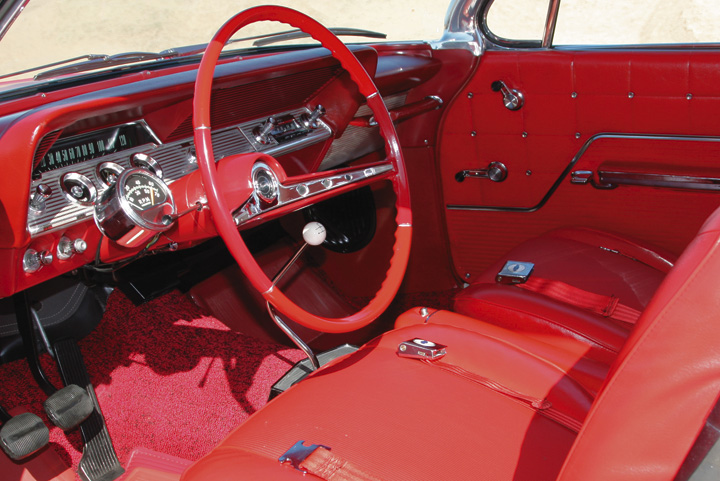 Photo Feature: AMC 1972 Gremlin X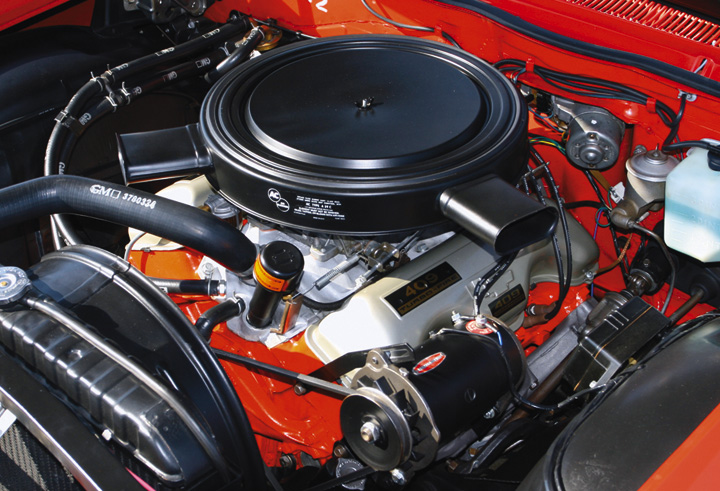 Photo Feature: 1961 Chevrolet Corvette
1962 Chevrolet Impala SS
1962 Chevrolet Impala SS