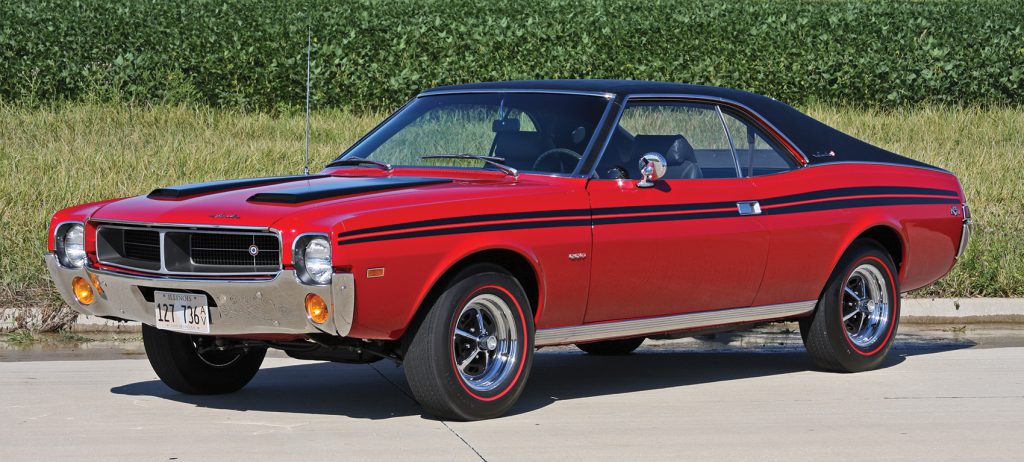 Note: The following story was excerpted from the February 2019 issue of  Collectible Automobile magazine
After the successful Romney years, American Motors Corporation stumbled in the mid Sixties. One misstep was the Marlin. It began as the well-received Tarpon show car based on the compact American chassis. Had AMC stayed with the original concept, it would have had a sporty compact to compete with the Ford Mustang in 1965. Instead, Marlin was stretched to fit on the midsize Classic chassis and sales were minuscule.
More from Collectible Automobile Magazine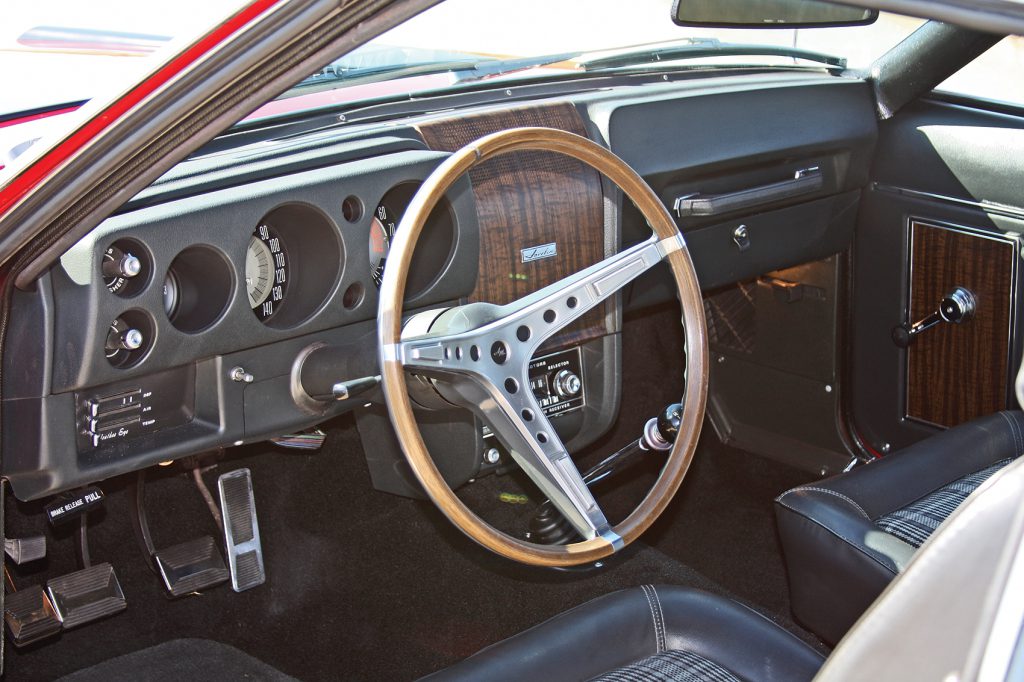 By 1967 AMC was teetering on bankruptcy. That year brought dynamic new leadership with William V. Luneburg as president and Roy D. Chapin as chairman of the board. 
A Marlin replacement was already in the works—the Javelin, which made its debut for 1968. Set on a 109-inch wheelbase, it was in the "ponycar" class, although with a little extra interior room. Prices tended to undercut the competition, and the semifastback styling drew praise. Engines ranged from an 145-horsepower six to a 280-horse, 343-cubic inch V8. A 390-inch V8 that developed 315 horsepower became optional midyear. 
Photo Feature: 1955 Willys Utility Wagon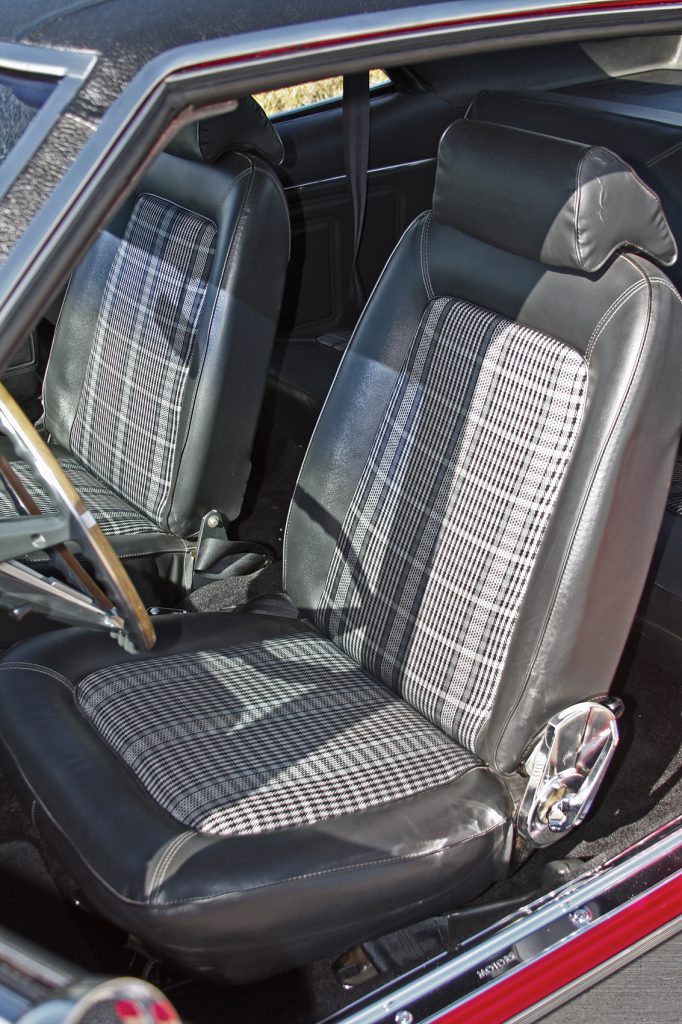 Javelins came in base and tonier SST versions. (The development of supersonic transport [SST] planes was in the news and AMC thought the initials would add glamour to its top trim lines.) The SST included reclining front seats—unusual in American cars at the time—a sport steering wheel, woodgrain interior trim, and wide rally stripes. Reviewers had good things to say about Javelin's performance and handling. The car went racing and competed against other ponycars in the Sports Car Club of America's Trans-Am series. AMC hoped to sell 35,000 to 40,000 units, but instead moved 56,462 Javelins for the '68 model year. Not only did the car sell well, but it brought younger customers into AMC showrooms. AMC was on a roll and turned a profit. 
Now It Can Be Told: How the AMC Marlin Got That Way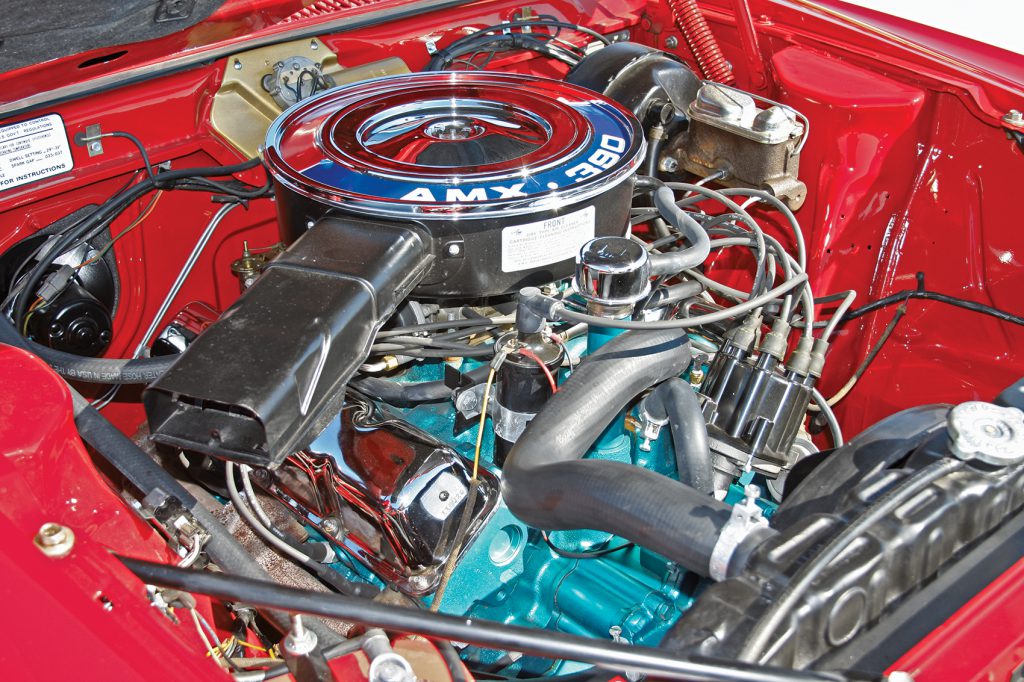 Javelin had few changes for its second year. Our featured car is a 1969 SST with the 390 V-8 and a four-speed manual gearbox. It is currently owned by Bruce Ulmer of Churchville, New York, but when photographed was owned by John Robertson of Bloomington, Illinois. Robertson bought the Javelin in 2006. It was rust-free, but the elements had taken their toll on the paint and vinyl top. However the dashboard and patterned-vinyl seats were in "like-new" condition. The Javelin's first owner, in line with AMC's then-new performance image, modified the car and went drag racing. The engine had a performance camshaft, manifold, and exhaust headers, and the rear fenders were flared to accommodate bigger tires. Robertson had the car returned to stock specifications. His biggest challenge was finding correct parts—which is much more difficult for AMC cars than Big Three makes. Robertson did the "grunt work" of polishing the stainless steel trim to showroom appearance. Among the options on this car are a tachometer, 140-mph speedometer, nonfunctional hood scoops, and handling package.
Robertson says the Javelin "handled well and went down the road straight as an arrow at 65 to 70 mph." The car didn't have the optional power steering, but the manual steering was not bad. "That is one of those cars I wish I hadn't sold," Robertson said. It's easy to understand the regret of selling a Mandarin Red Javelin.
Photo Feature: 1963 Ford Thunderbird Italien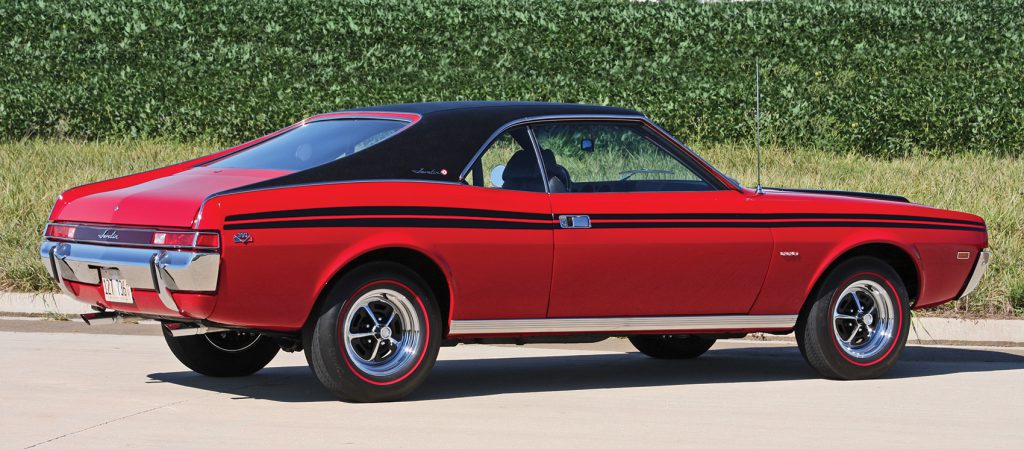 1969 AMC Javelin SST Gallery
Click below for enlarged images.
1969 AMC Javelin SST