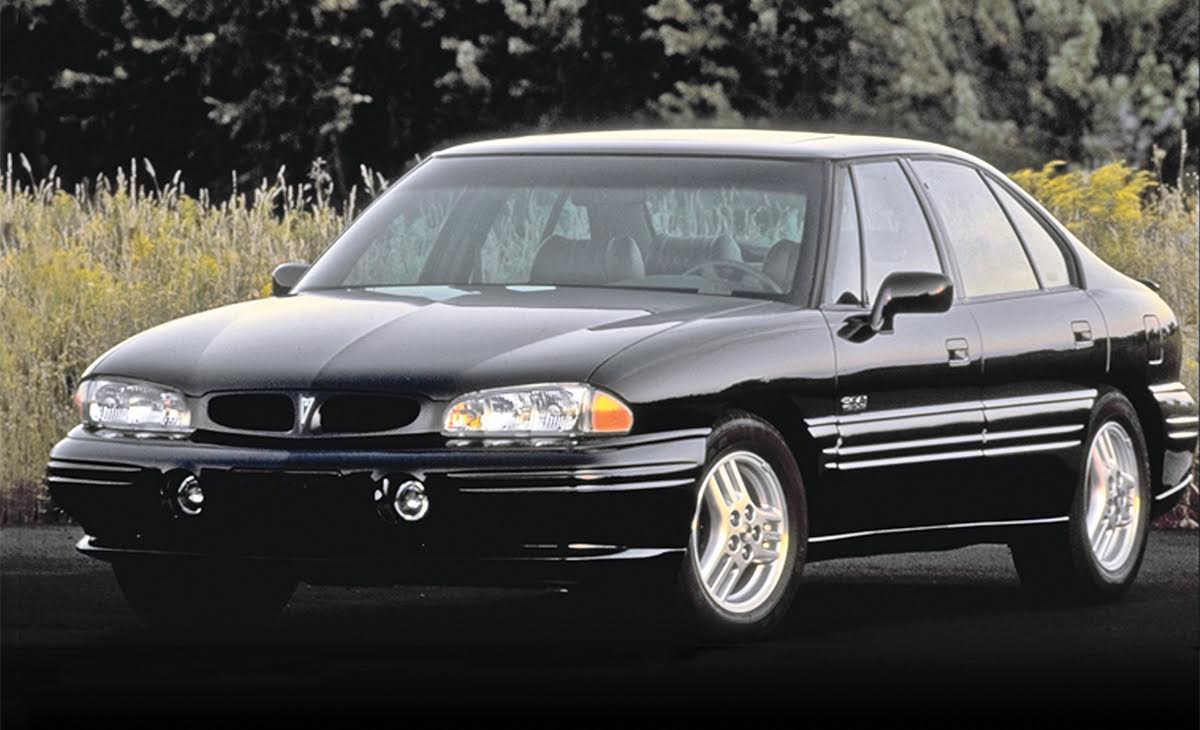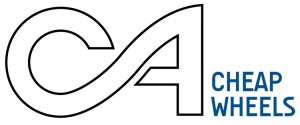 by Don Sikora II
Note: The following story was excerpted from the August 2019 issue of Collectible Automobile magazine.
A Pontiac fixture since 1957, the Bonneville abandoned rear-wheel drive for its 1986 redesign. The big Pontiac was restyled again for '92, and it's in this second-generation front-drive Bonneville where we find our latest Cheap Wheels choice, the racy 1992-99 SSEi.
1992-1999 Pontiac Bonneville SSEi
The 1992 Bonneville featured curvaceous new bodywork and a remodeled interior. It continued on GM's 110.8-inch-wheelbase H-body chassis shared with the Buick LeSabre and Oldsmobile Eighty-Eight. Bonneville was available as a "base" SE, sportier SSE, and top-of-the-line SSEi. SSEi's main attraction was a supercharged version of GM's 3.8-liter V6 rated at 205 hp and mated to a four-speed automatic transmission. 
Outside, Bonneville SSEi shared its more aggressive styling with the naturally aspirated 170-horsepower SSE. This was the era of rampant Pontiac body cladding, and SSEi fully participated. The front fascia had a surprisingly clean grille, dramatic sculpting and ribbed detailing, and inset round fog lamps on either side of the license plate. Bodyside cladding continued the ribbed theme, as did the rear bumper that also sported cut-outs for dual oval-shaped exhaust tips. Wheels were elaborately detailed three-spoke jobs, and a spoiler sat atop the trunklid. 
Cab Forward: The Chrysler LH Cars of 1994
The result was arguably overwrought, and in Car and Driver's February 1992 SSEi review, Brock Yates opined that the fluted beltline ribbing "appears to have been scavenged from a Chippendale highboy." Ouch! Your scribe thinks the car looks its best in dark colors, while the Frigidaire-spec white paint worn by C/D's test car really highlighted the SSEi's boy-racer styling. 
The '92 Bonneville SSEi started at a lofty $28,045 (a base SE was $18,599). But the car came with quite a bit beyond the blown V6, including traction control, antilock brakes, a passenger-side airbag, leather front buckets, and a heads-up display that projected some instrument-cluster information onto the windshield. Car and Driver liked the car's overall performance and interior comfort, but was disappointed by the rear drum brakes and preferred the Bonneville SE's relatively sedate styling.
A separate model in 1992 and '93, SSEi morphed into an optional SSEi Supercharger Package for the Bonneville SSE starting in 1994. That same year, the blown 3.8-liter V6 was bumped up to 225 hp and 275 pound-feet of torque. GM's Computer Command Ride (CCR) was a new '94 option. The system could automatically adjust the shock absorbers depending on driving conditions, but Consumer Guide wasn't impressed. In its opinion, CCR was "loose and bouncy" when the computer chose the "Touring" settings, but in "Performance" tune it didn't do a very good job of absorbing bumps.
Styling was toned down a bit for 1996, and we'd argue was more handsome. There was a new grille, and the lower-body cladding wore fewer and subtler ribs. At the same time, SSEi's supercharged engine evolved into a version of the updated 3800 Series II V6 rated at 240 hp and 280 pound-feet. There were few additional changes before the last all-new Bonneville generation arrived for 2000.
Review Flashback! 2005 Pontiac Bonneville
Pros:
• Love it or not, Bonneville SSEi's distinctive style was pure Nineties Pontiac.
• Traditional big-sedan qualities including space and comfort remain intact.
Cons:
• Over time SSEi became a less-unique Bonneville, and even the super-
   charged engine was eventually shared with lower-line models.
• Rear drum brakes. Really?
Final Drive:
Even in performance-flavored SSEi trim, this Bonneville at its heart, and to its credit, was a traditional full-size American car. Our pick here would be a 1996-or-later model with the 240-horse supercharged V-6 and cleaner styling.
More from Collectible Automobile Magazine
Pontiac Bonneville SSEi