To perform a quick case study on how different the automotive world is today from what it was in 1979, consider the following:
Of the 907,423 Pontiacs sold in '79, approximately 650,000 were sporty coupes, personal-luxury coupes, and large sedans and coupes. All told, more than 70 percent of Pontiac sales that year came from market segments that virtually don't exist anymore.
Sure, the Chevrolet Camaro and Ford Mustang are still selling reasonably well, but only as performance cars. The "secretary's car" coupe that accounted for a substantial portion of Firebird sales back in the day is nonexistent today.
Of course, the 1979 Pontiac model roster didn't include any minivans, SUVs, or crossovers, which makes comparing that lineup with contemporary-showroom product rather difficult.
Presented here is Consumer Guide's 1979 coverage of the entire Pontiac lineup. We're added sales data and prices to round out the presentation. If you remember spending time with any of the cars discussed here, please tell us about it. The place to leave comments is at the bottom of the page.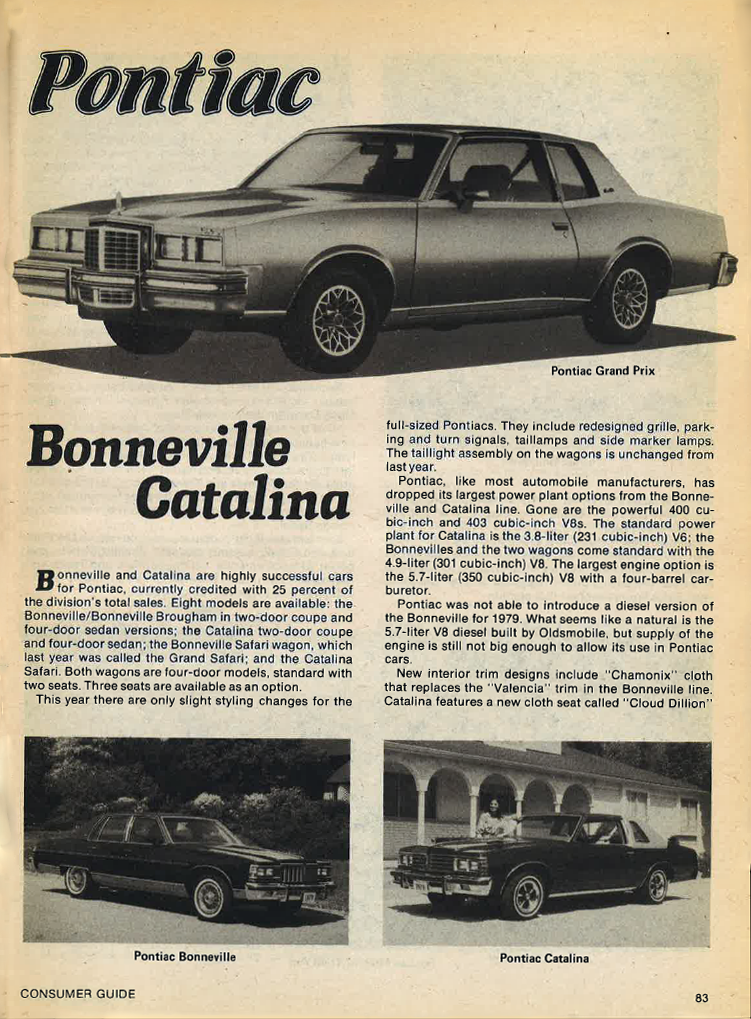 Bonneville/Catalina
Class: Large Car
1979 Sales: 179,416
Base Price Range: $6020-$7584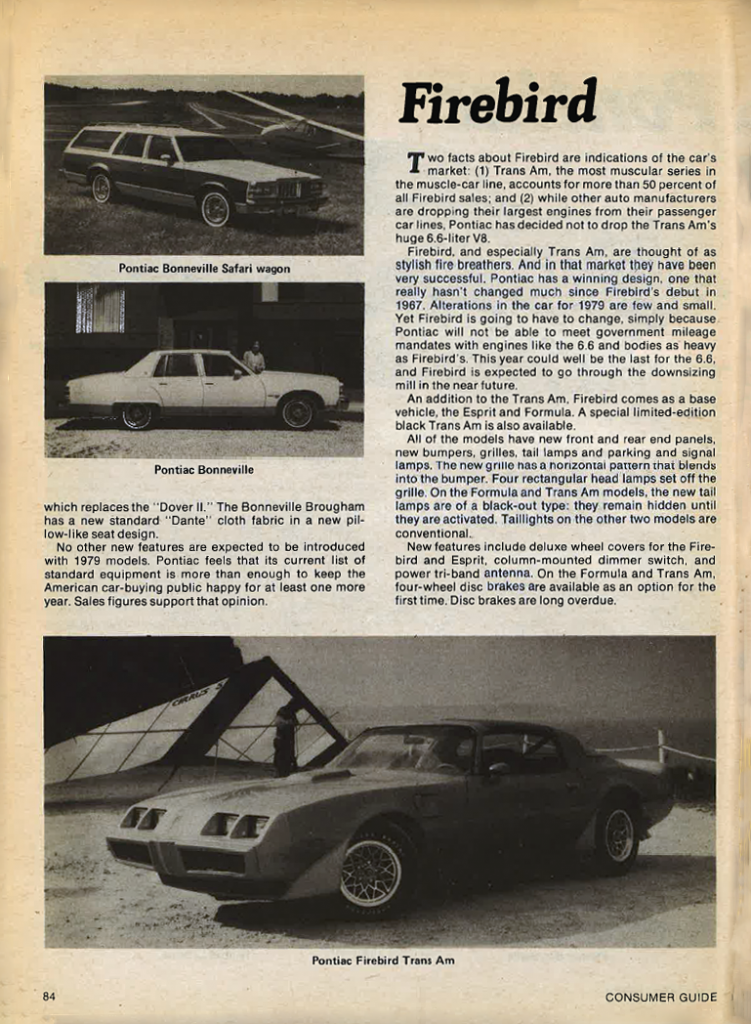 Firebird
Class: Sporty coupe
1979 Sales: 211,455
Base Price Range: $5250-$10,620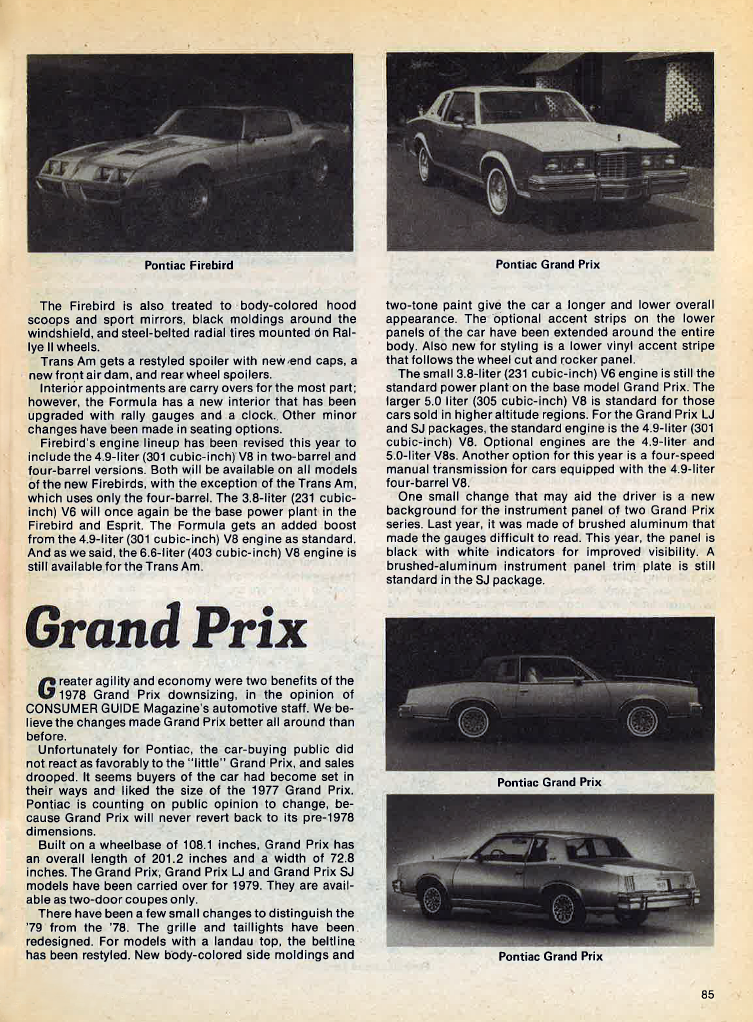 Grand Prix
Class: Personal luxury
1979 Sales: 210,060
Base Price Range: $5454-$6814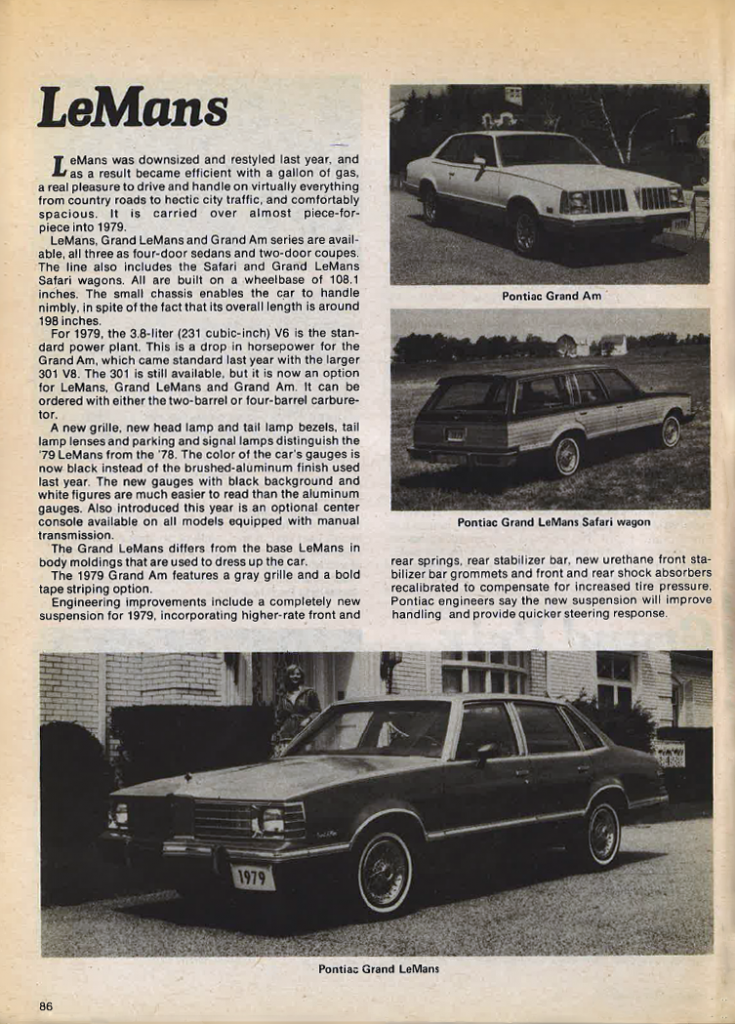 LeMans
Class: Midsize sedan, coupe, and wagon
1979 Sales: 136,938
Base Price Range: $5031-$5587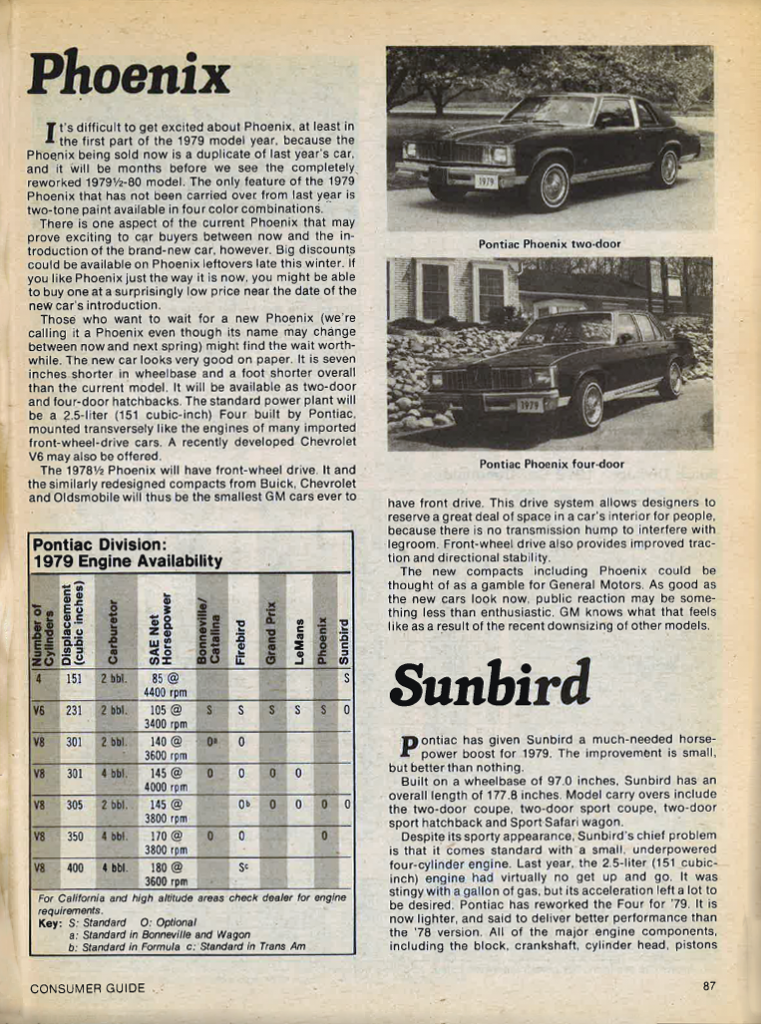 Phoenix
Class: Compact sedan and coupe
1979 Sales: 24,900
Base Price Range: $4089-$4689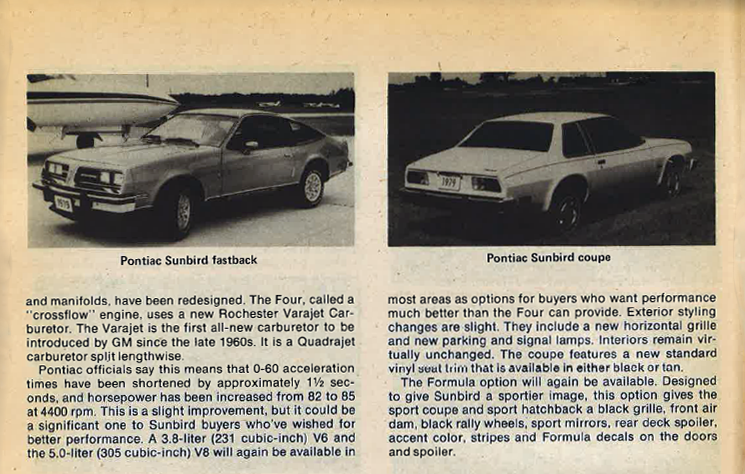 Sunbird
Class: Subcompact coupe, hatchback, and wagon

1979 Sales: 97,790
Base Price Range: $3899-$4248