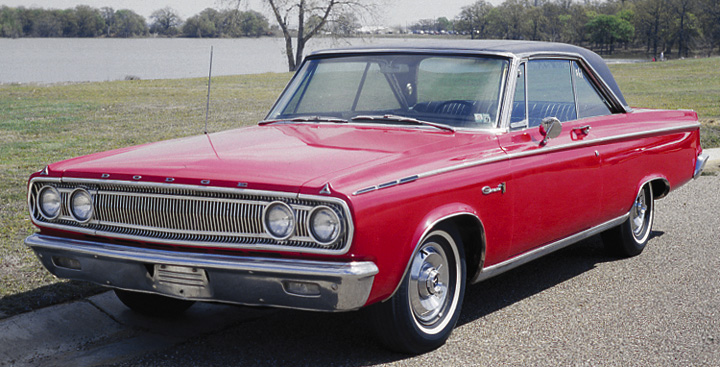 I guess I've been a fan of Chrysler products ever since my Uncle Harry gave me a ride in his brand-new 1951 Chrysler Imperial sedan. He loved to go fast, and the big, old "hemi"-powered Imp did just that. When I got my driver's license, my other uncle, Arnold, let me use his new 1957 Plymouth Belvedere convertible whenever I had a date.
My Old Chryslers
Any other time I needed wheels, I could always use my dad's 1954 Dodge Royal two-door sedan, which was powered by a 241-cid hemi V8. This car suffered plenty of abuse at my hands, but it never once broke down.
During my four years in the Air Force, I had the good fortune to work at a drag strip on my free weekends. I experienced the rise of Dodge and Plymouth Super Stocks in action. When I returned to civilian life and got a job that paid a real salary, I ordered a 1965 Dodge Coronet 500 hardtop equipped with a 426-cid 365-hp V8, TorqueFlite automatic transmission, and power brakes.
I married the following year and couldn't see my petite wife driving this manual-steering beast. Therefore, I traded it for a new 1966 Coronet 440 hardtop equipped with a 273-cube V8 and TorqueFlite automatic—and yes, it had power steering.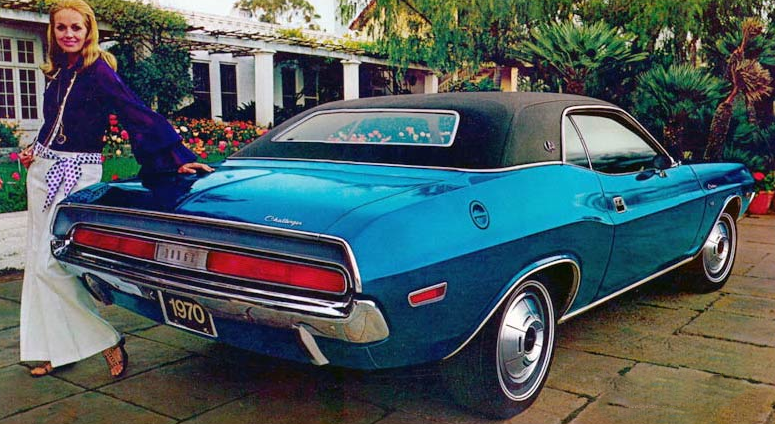 Both of these Dodges had been virtually bulletproof and never gave me a moment's trouble. Then I ordered a 1970 Challenger SE (the "little limousine"). It was Plum Crazy purple with a 383 V8 and TorqueFlite. In the 2 1/2 years that I owned this car, it had—as Rodney Dangerfield would say—"more miles going up and down on a hoist than it did on the road." It squeaked, rattled, leaked fluids, and threw off loose bolts and fittings like a misbehaving child. Drive-through car washes were to be avoided unless I, too, was due for a shower. It was so front-end heavy that, without snow tires, it would get stuck in a dusting of the white stuff.
From 1973 to 1977, I had a few non-Chrysler vehicles, but returned to the fold in late 1977. I needed a nice-looking, practical four-door sedan. I wanted something that wasn't too large but still provided good interior room. Of course, it had to have a V8 and auto transmission and be reasonably priced, so it was back to my friendly Chrysler-Plymouth dealer to order a 1978 Plymouth Volare Premier. Instead of the then-more-popular velour interior, I went with beige vinyl. (It almost looked like leather.) I selected metallic burgundy red, whitewall tires, and those multispoke wire wheel covers. In fact, I ordered nearly every option except cruise control and a vinyl roof.
Landau Madness! 10 Classic Ads Featuring Vinyl Roofs
My new Volare arrived at the dealership about five weeks later. After a brief walk-around, all the paperwork was signed and plates installed. It was a very handsome, costly looking car, and once home I gave it a closer inspection—the kind it should have gotten, but obviously didn't get, at the factory. Here's a list of some of the overlooked—or never looked at—problems:
1. Gold pinstripes on one side only.
2. Gold pinstripes missing from hood.
3. Vinyl seats (as ordered) but all four door panels covered in velour.
4. Rear carpet from a two-door sedan, with attendant large wheel well cut-outs for that body style.
5. Steering wheel installed off-center.
6. Uneven hood and trunklid gaps.
Eventually, all of these problems were corrected by the dealership, but only after many visits. The dealer was either unable or unwilling to replace the velour door panels, so I walked through his new-car inventory and found a Volare Premier four-door with an all-vinyl interior the same color as my interior. After much discussion with the dealership owner, he agreed to swap them with me as long as I changed them myself, which I did the following Saturday. Although it seemed like a waste of time, I installed the velour panels in the donor car. I always wondered what the buyer of that car thought of these mismatched panels.
Once the off-plant final assembly of the Volare was completed, and except for never being able to keep the transverse torsion-bar front suspension aligned, it turned out to be a reliable car that served my family well for four years. My next-door neighbor bought it from me, and it served him for several more years.
Old Chryslers
Old Chryslers