It's almost like a trivia question: What Japanese station wagon combined a luxury cabin, rear-wheel drive, and rear leaf-spring suspension with a Toyota Supra engine and woodie trim?
By now you know it's the Cressida, but you could add that the same car managed 21 mpg in routine driving, and boasted a 4-speed automatic before most other cars did.
Our testers of the era weren't all that happy with the Cressida's suspension, complaining of nosedive during deceleration, and of general handling sloppiness. They didn't complain about much else, however, finding the car quiet and relaxed at highway speeds.
If you've spent time with a Cressida of this vintage, please tell us about it. The car has earned quite a reputation among folks familiar with it, and we'd love to hear your story.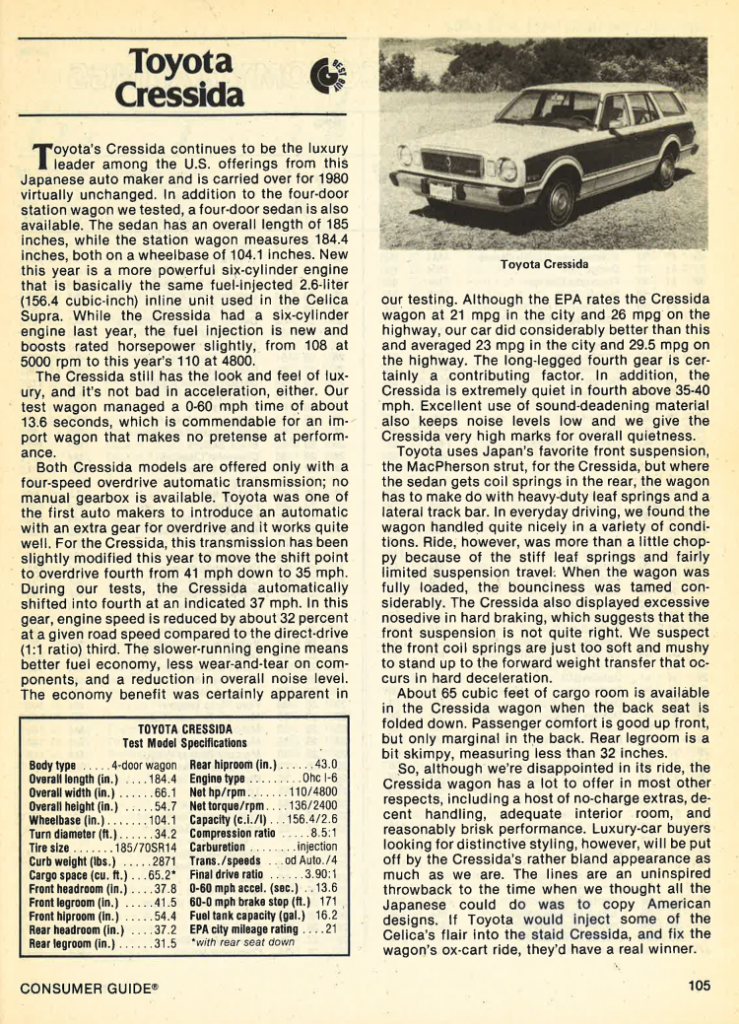 7 Most-Powerful Japanese Cars of 1981