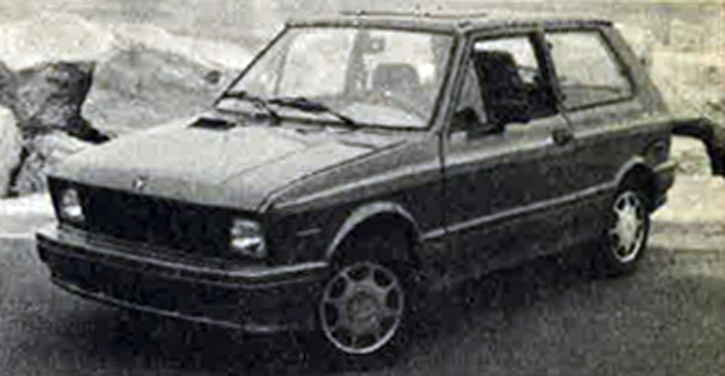 Even folks with just a passing interest in comedy know that there are dozens of punch-line responses to the classic prompt, "Waiter, there's a fly in my soup!" My new favorite is, "That's possible–the chef used to be a tailor."

Lazy folks looking for an auto-related punch line—regardless of the setup—often go with "Edsel!" And, while the Edsel was, indeed, a colossal failure from a marketing perspective, it was not actually a terrible car.
No, the worst vehicle foisted on the American public in modern times enjoys a far more compelling setup, and ultimately, a better backstory.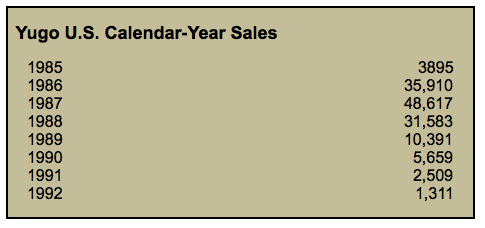 It would go something like, "What do you get when you mix Malcolm Bricklin with a generations-old Fiat knockoff built in a dated communist-run factory, and a shoddy U.S. dealer network?" Insert your best guess here.
From a marketing and positioning standpoint, there was probably space for a Yugo-like car in the U.S. marketplace. Years of rapidly rising new-car prices had produced a nation of cost-weary consumers, a condition then referred to as sticker shock.
Smelling an opportunity, the serial auto entrepreneur—the man who first imported Subarus to the U.S, and later brought us the eponymous and short-lived SV-1 sports car—scoured the planet looking for cheap, self-propelled, four-wheeled vehicles that could be federalized.
What Bricklin found was the Zastava Koral. Built in Yugoslavia by Zastava Motors under license from Fiat, the Koral was a clone of the Fiat 127, and built to be a low-cost frills-free vehicle.
American sales began in 1985 through a network of hastily assembled dealers throughout the country. Yugo franchises were typically added to existing dealerships, with little in the way of signage or even showroom space allocation provided for the wee import.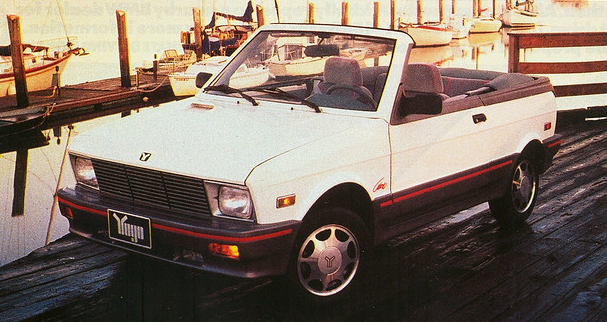 Early sales were surprisingly brisk, with the car's initial $3990 base price making news and catching the attention of bargain-hunting car shoppers. Between 1986 and 1988, 110,000 Yugos found homes. Sales fell off of a cliff after that.
As word of reliability issues and premature body rust spread, the Yugo became almost unsellable. Sales fell by almost 70 percent for 1989, and another 50 percent for 1990—this despite the addition of fuel injection and a convertible model. Hefty annual price increases only exacerbated the sales spiral.
Yugo promised a 5-door model would be added to the lineup for 1991, but instead closed up shop.
All told, almost 140,000 of these cheap communist-assembled hatchbacks were sold in the U.S., very, very few of which are ever seen on the road today. If you know of an operating Yugo still in use someplace, please tell us about it. We'd love to hear about it.
The review here is of the topline Yugo GVX, and appeared in Consumer Guide: Auto Test 1989.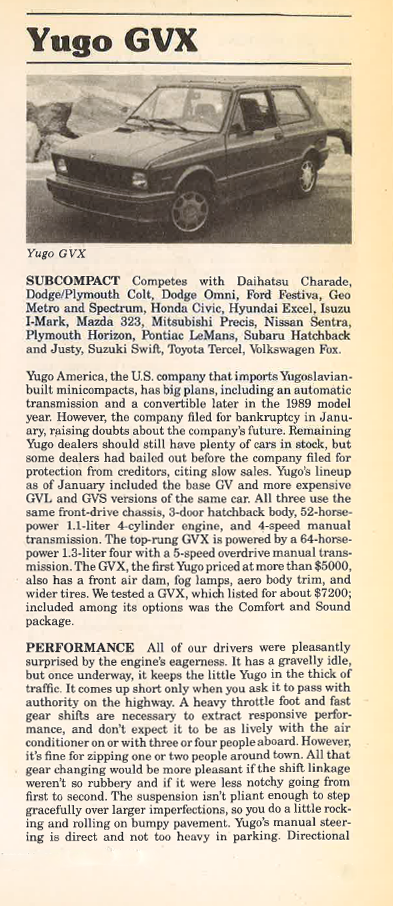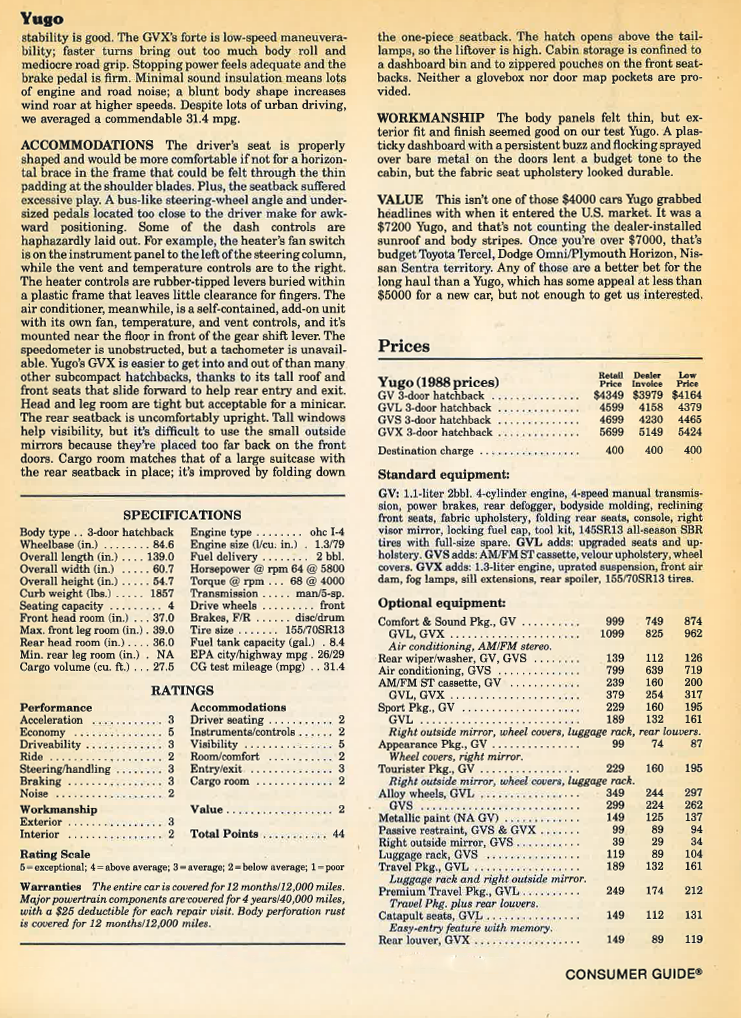 10 Worst Vehicles of the Past 10 Years