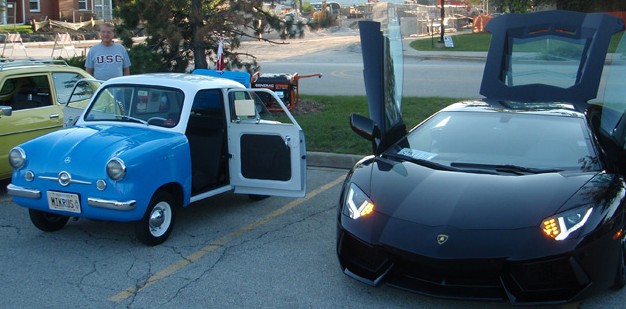 Nothing messes with the flow of a friendly quarter-ante poker game like the guy who suddenly whips out his wallet and throws a twenty into the pot. In an instant, the game has changed. The unexpected appearance of a double sawbuck next to a loosely clustered pot of coins strips the game of all perspective. Your carefully conceived plan to suck the other players in with a low raise has been blown out the window. Your only option now is to see this moron's raise (guys like this never bluff—he's sitting on at least three kings) or fold and hope he sits out for a few hands.
Rolex and Lamborghini
Poker, like so many things in life, is best enjoyed within certain bookends of reasonability. The fun in winning a game with friends and colleagues is not in walking out the door up fifty bucks—though that's fun, too—it's in working the angles, reading the cards, and understanding how other players think. Looking back, I'm pretty sure that the games I enjoyed the most are the ones I left with my wallet feeling a little lighter. The fun, to me at least, isn't in the winning as much as in the human engagement—and the beer.
I know that ham-fisted louts like "Twenty-Buck Guy" show up in every aspect of daily life. However, it is in two areas of interest to me–wristwatches and automobiles–that I am most keenly aware of the phenomenon.
I took a rather sudden interest in watches about three years ago, partly because so many fellow auto writers are into watches, partly because I think they're cool, and partly because I learned that Germany is full of tiny watchmaking companies cranking out handsome, affordable, high-quality timepieces. Read my German-radio post to see what a sucker I am for handmade German stuff.
And like friendly poker games, a casual chat about watches among colleagues and friends is vulnerable to the explosive, twenty-dollar-like "raise."
It happened at a press-event dinner I attended a couple of years ago. Several auto guys at my table began discussing wristwatches, and displaying the timepieces on their wrists. I recall seeing a fun collection of watches I had never heard of, each with its own mechanical charms: display backs, half-minute dials, reproduction antique movements—stuff like that. Then out came the watch enthusiast's equivalent of the twenty-dollar bill, a Rolex. One guy at the table took off and passed around his $7000 oyster perpetual something, and the conversation was over. The watch was cool enough, but it should be, right? It's a $7000 watch. Turns out the guy wielding the Roller didn't really know much about it, and I would guess didn't actually buy it out of true appreciation for its design or mechanical prowess.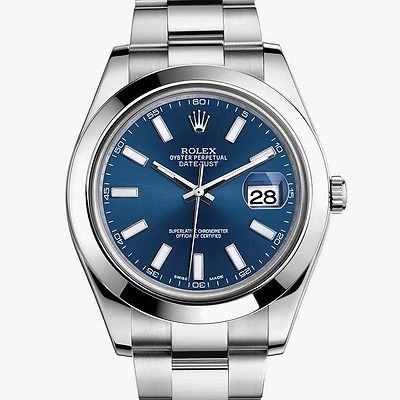 What Rolex guy did do was kill the conversation. He had trumped the table and squelched the fun. Suddenly, having picked up a nearly new Aristo (nice watches, BTW) on eBay for less than $300 seemed too silly to mention. Rolex guy had turned a friendly discussion into a contest, and then won the contest in a spectacular and utterly graceless manner.
I was reminded of Rolex guy recently, when fellow Consumer Guide editor Damon Bell told me about a similar "conversation-ending" situation at a local cruise night. Last summer, Damon regularly attended a weekday-evening car show not far from Consumer Guide's headquarters. It's a friendly and very casual car show populated mostly by Sixties and Seventies American iron, and the occasional European oddity.
Strolling the show, as Damon tells it, one finds plenty of interesting cars displayed by the equally interesting folks who love and care for these vehicles. On a number of evenings this past summer there appeared at the show a decidedly unlikely vehicle to find on display: a Lamborghini Aventador.
For those not entirely in the know, the Aventador replaced the Murcielago at the top of the Lambo lineup in 2013. Aventador prices start at about $400,000.
With that steep a sticker price, it's understandable that an Aventador owner would want to protect his substantial investment. However, it appeared to Damon that the owner of this particular Lambo often seemed to be more concerned with guarding his megabucks car than simply kicking back and enjoying the evening.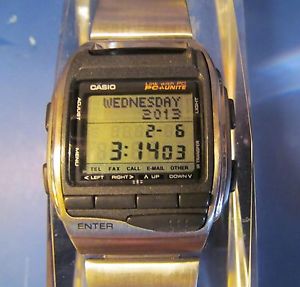 Damon captured the incongruity of the scene, as the Lambo sits parked next to one of Europe's more obscure vehicles, the Polish-built Mikrus MR-300. Damon's recollection is that the humor of the comparison seemed to be lost on the Lamborghini's owner.
Still, despite handily trumping Mikrus guy (and likely everyone else with a car at the show) in cash value and horsepower, it's questionable whether Lamborghini guy really won much at all. It's unclear whether or not Lambo Guy actually knows about cars, or really enjoys owning them, but there's no chance that a dude driving around the Chicago suburbs in a 60 year-old 15-horsepower Polish micro car doesn't know and love everything about his car.
And so it goes. You can spend a lot of money to buy the attention of folks who care about what you own, but you can't muscle your way into the conversation just by flashing a healthy line of credit.
I admit that I envy Rolex guy's watch and Lambo guy's car, but I would rather spend time talking to a guy that's excited about finding a rare Casio at a flea market or a dude who just finished detailing a nearly spotless '74 Dodge Dart. Because you know what? Guys who collect Casios and wax old Darts aren't the kind of guys to see your quarter bet and raise you twenty bucks.