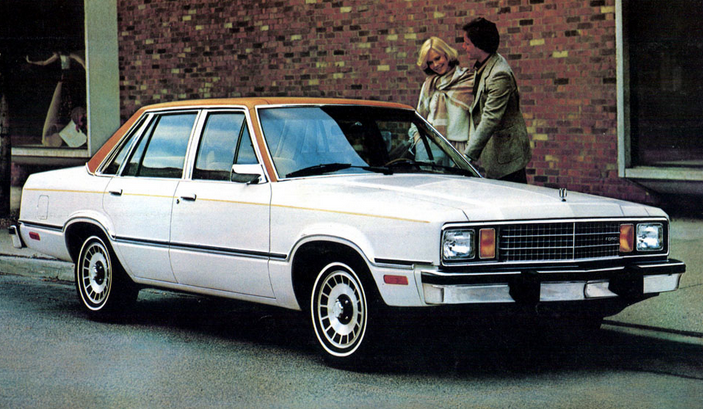 For American compact cars, 1979 was really the calm before the storm. Though the clean-sheet Ford Fairmont had been rolled out the year before—and with it a Mercury clone dubbed Zephyr—the move to front-wheel drive was yet to come, a transition that would introduce Americans to a new generation of cars dubbed "X" and "K."
According to the Consumer Guide publication Auto '79, "Years from now, automotive historians will look back on the 1978-79 period and point out correctly that the Fairmont was a highly significant car for Ford. Its debut marked the turnaround in the company's attitude about design."
Hard to Park: The 10 Longest Cars of 1979
I beg to differ. The Fairmont, much like the Granada before it, looked pretty much like a shrunken version of the division's full-size LTD. Though, in the Fairmont's case, the smaller car preceded the larger car's redesign by one model year.
But while the Fairmont wasn't breaking any ground aesthetically, it was taking Ford in the right direction when it came to space efficiency and fuel economy. The compact Fairmont weighed 600 pounds less than the midsize Granada, yet provided more passenger space, more trunk space, and much-improved outward visibility. Yet, as a rear-drive car, the Fairmont/Zephyr duo represented something of a stop-gap measure for Ford.
This time period proved transitional for General Motors as well. Its rear-drive Buick Skylark, Chevrolet Nova, Oldsmobile Omega, and Pontiac Phoenix vehicles were about to be replaced by the infinitely more space- and fuel-efficient "X Cars," a new generation of cutting-edge compacts that, though flawed in many ways, set new class benchmarks for performance and economy.
By 1980, Chrysler's compacts, the Dodge Aspen and Plymouth Volare, were the last vehicles in the class to be offered with an available V8 engine. This dated duo was dropped for '81, when Chrysler's answer to GM's X Cars arrived. The "K-Cars" would prove to be sales successes for Chrysler, late as they were to the modern compact party. The front-drive Dodge Aries K and Plymouth Reliant K would give each brand their first-ever 4-cylinder compact cars.
Here we look at the compact sedans of 1979–the workhorse small rides that sacrificed style for substance. If you've spent time with any of these commodity compacts, tell us about it.
Eighth-Grade Lust: The Coolest Cars of 1979
AMC Concord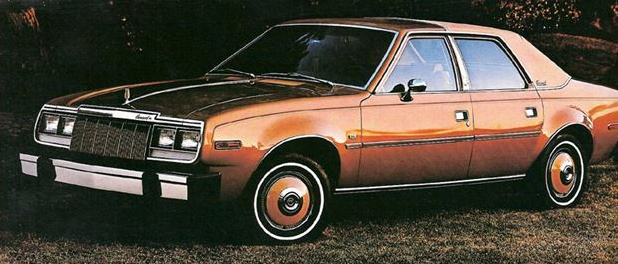 Base Price: $4049
Base Engine: 232-cubic-inch six
Optional Engine: 258-cubic-inch six ($130)
Optional Engine: 304-cubic-inch V8 ($250)
Automatic Transmission: 3-speed ($323)
Buick Skylark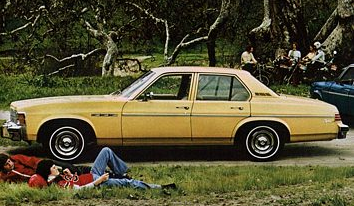 Base Price: $4562
Base Engine: 231-cubic-inch V6
Optional Engine: 305-cubic-inch six ($195)
Optional Engine: 350-cubic-inch V8 ($320)
Automatic Transmission: 3-speed ($335)
Chevrolet Nova
Base Price: $4049
Base Engine: 250-cubic-inch six
Optional Engine: 305-cubic-inch V8 ($235)
Optional Engine: 350-cubic-inch V8 ($360)
Automatic Transmission: 3-speed ($335)
NOVA(S): The Compact GMs of 1975
Dodge Aspen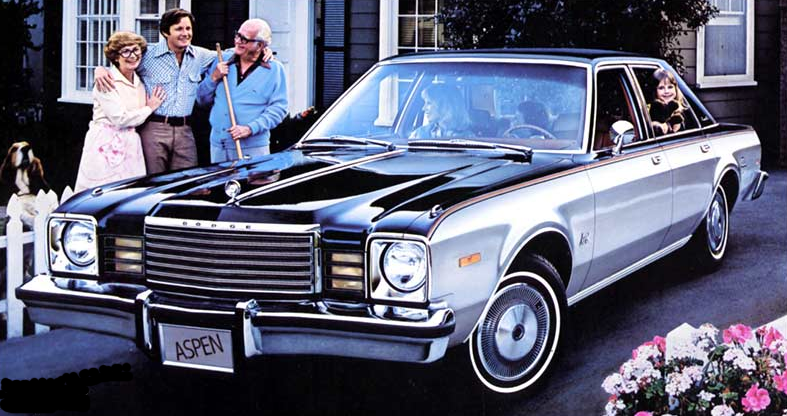 Base Price: $3968
Base Engine: 225-cubic-inch six
Optional Engine: 318-cubic-inch 2-barrel V8 ($216)
Optional Engine: 318-cubic-inch 4-barrel V8 ($271)

Optional Engine: 360-cubic-inch V8 ($600)
Automatic Transmission: 3-speed ($319)
Ford Fairmont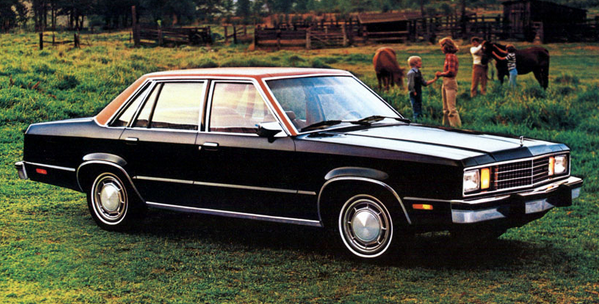 Base Price: $3810
Base Engine: 140-cubic-inch four
Optional Engine: 200-cubic-inch six ($241)
Optional Engine: 302-cubic-inch V8 ($524)

Automatic Transmission: 3-speed ($401)
Mercury Zephyr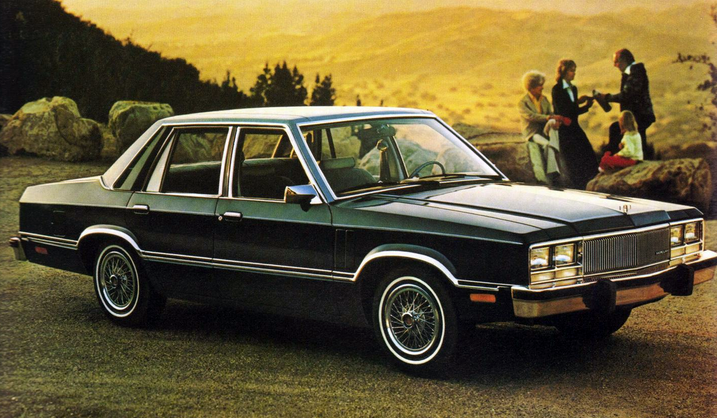 Base Price: $3970
Base Engine: 140-cubic-inch four
Optional Engine: 200-cubic-inch six ($241)
Optional Engine: 302-cubic-inch V8 ($524)

Automatic Transmission: 3-speed ($398)
Oldsmobile Omega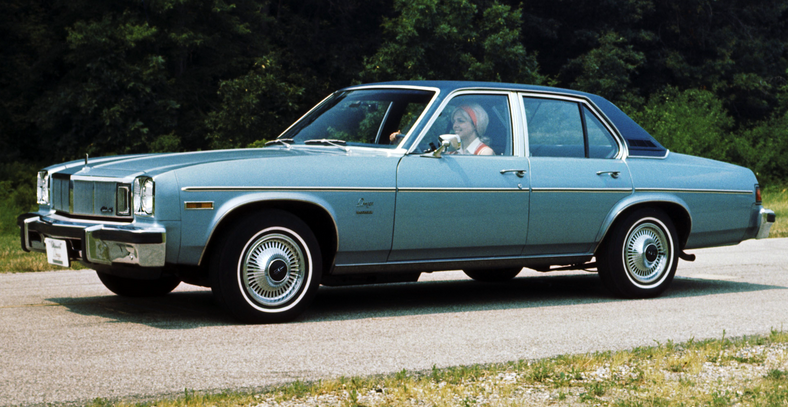 Base Price: $4281
Base Engine: 231-cubic-inch V6
Optional Engine: 305-cubic-inch V8 ($195)
Optional Engine: 350-cubic-inch V8 ($320)
Automatic Transmission: 3-speed ($335)
Plymouth Volaré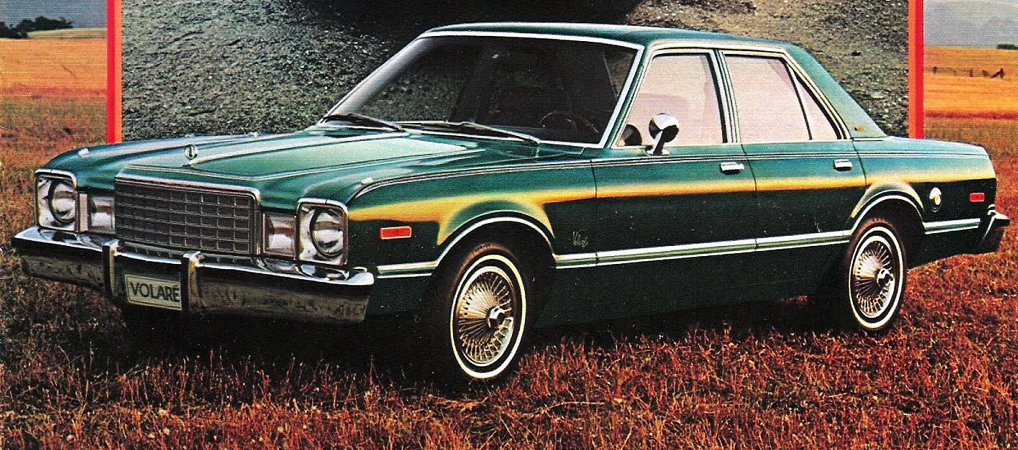 Base Price: $3968
Base Engine: 225-cubic-inch 1-barrel six
Optional Engine: 225-cubic-inch 2-barrel six ($43)

Optional Engine: 318-cubic-inch 2-barrel V8 ($216)

Optional Engine: 318-cubic-inch 4-barrel V8 ($271)
Optional Engine: 360-cubic-inch V8 ($600)
Automatic Transmission: 3-speed ($319)
Pontiac Phoenix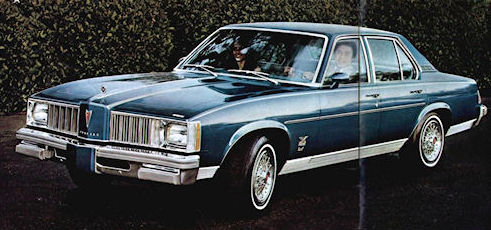 Base Price: $4189
Base Engine: 231-cubic-inch V6
Optional Engine: 305-cubic-inch V8 ($195)
Optional Engine: 350-cubic-inch V8 ($320)
Automatic Transmission: 3-speed ($335)
Easy to Park: The 10 Shortest Cars of 1972