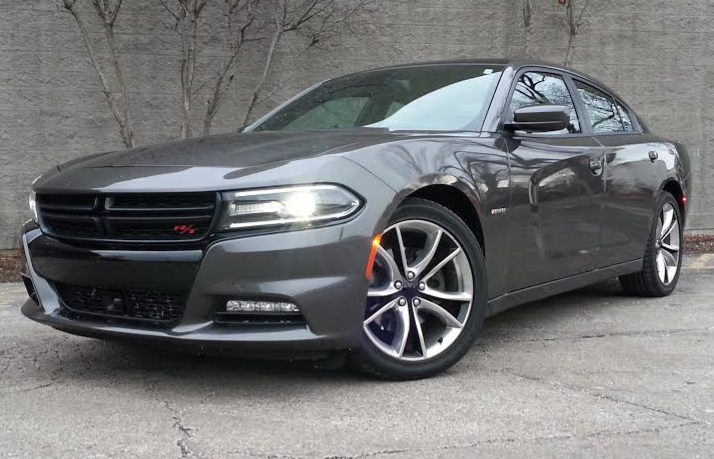 2015 Dodge Charger R/T Road & Track 
Class: Large Car
Miles Driven: 297
Fuel Used: 18.2 gallons

Driving mix: 65% city, 35% highway
Real-world fuel economy: 16.3 mpg
EPA-estimated fuel economy: 16/25/19 (city, highway, combined)
Base price: $32,995 (not including $995 destination charge)
Options on test car: Customer Preferred Package ($3000), Beats Audio Group ($995), Technology Group ($1795), Driver Convenience Group ($295), navigation system ($695), sunroof ($1195), black-painted roof ($1500) 
Price as tested: $43,465

Quick Hits
The great: Roomy cabin, impressive power

The good: Spirited handling

The not so good: Mediocre fuel economy

Click here to for additional Charger pricing and availability information
John Biel
The Dodge Charger for 2015 continues to be what it has been since the rebirth of the nameplate in 2006: a large sedan with the availability of abundant V8 power. In other words, it's a quintessential American car.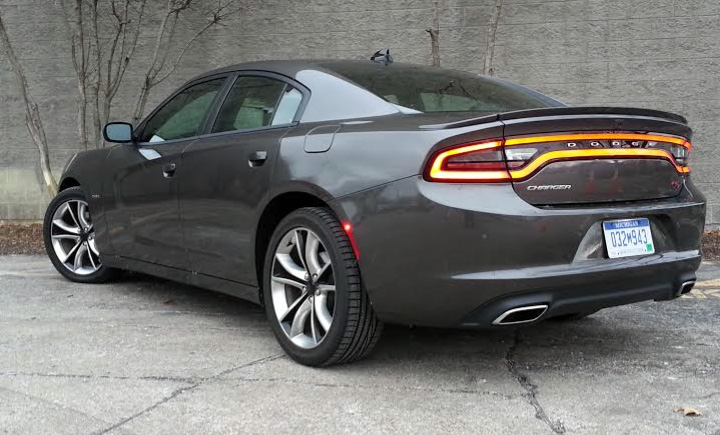 Even though it's "the same as it's ever been," the Charger is a bit different for '15. Most notably it has a new look up front, with a lower, wider grille and slit headlamps. If the face of previous Chargers displayed, as Consumer Guide® colleague Rick Cotta put it, a "menacing snarl," then the new one has a mischievous smirk.
Dodge Charger Hellcat: Reining In 707 Horsepower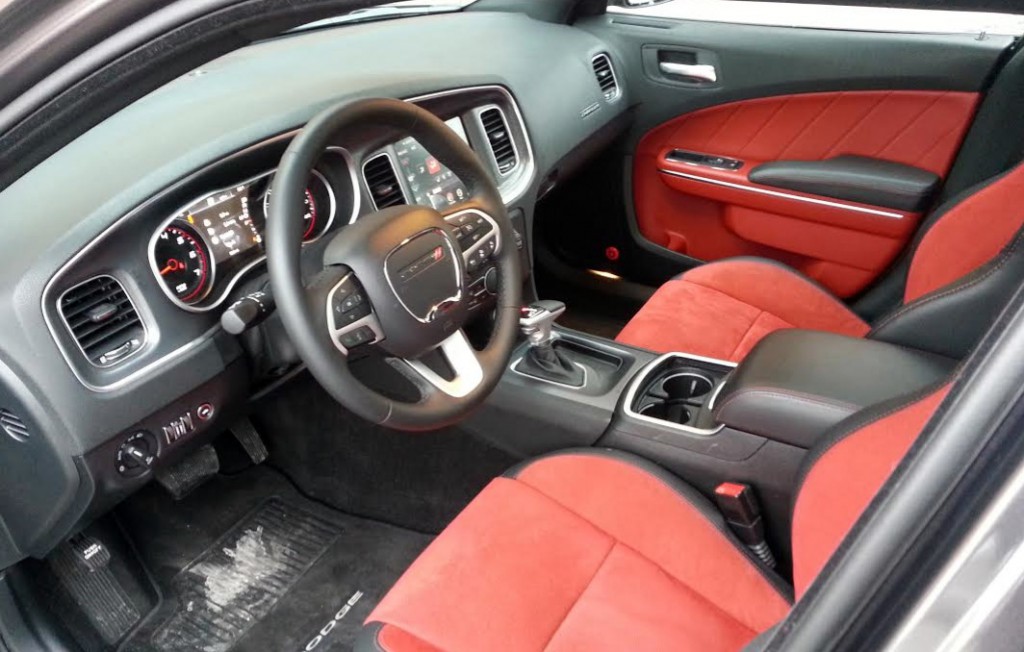 There are more subtle appearance revisions around the rest of the car, and a redone interior. Tech features have been updated and expanded, too. In many ways, though, the 2015 Charger ought to be familiar to anyone in America who's been paying attention to the surrounding traffic during the last 9 model years.
The Charger that passed through the CG test fleet was an R/T with the Road & Track package that is a $3000 boost to the car's $32,995 base price. The three grand buys a bunch of functional upgrades that start with a sport suspension, heavy-duty disc brakes, 20-inch polished-alloy wheels, and Z-rated all-season performance tires. Added comforts extend to 8-way power front seats, heated front and rear seats, heated steering wheel, and ventilated front seats. Upholstery is done in Alcantara suede and nappa leather. That was just the beginning, though. With further technology, safety, and entertainment option groups—plus a power sunroof and black-painted roof panel—the as-delivered tab for the loaded test car shot up to $43,465.
Consumer Guide Large-Car Best Buys
Here's what this driver experienced behind the wheel:          
• There's solid acceleration from the R/T's 370-horsepower 5.7-liter Hemi V8 in all situations. The engine makes a nice aggressive rumble when roused, but doesn't drone on around town or at cruise. The 8-speed TorqueFlite automatic transmission, formerly available only with the Charger V6, has been extended to all models for 2015. It delivers quick kick-downs for effortless passing.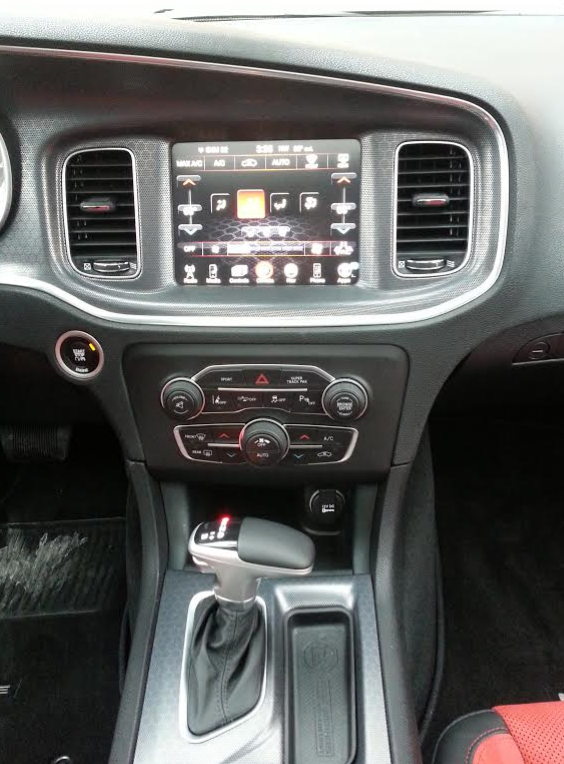 • Even with the more finely parsed tranny and the 5.7 Hemi's cylinder deactivation, this driver averaged just 15.61 mpg after a run of 162.2 miles, 71 percent of which fell under city driving conditions. EPA estimates are 16 mpg in the city, 25 mpg on the highway, and 19 mpg combined.
• The R/T R&T stops great and handles pretty well for a large car. However, in expressway driving, we did feel sporadic "nudges" to the steering wheel that we suspect was the lane-keeping assist—one of the tech features that's new to the Charger for 2015—zealously going about its business.
• Interior room is pretty much what it has been throughout Charger's lifetime: ample for legs and elbows, with decent clearance for heads front and back. Seats are well padded and supportive. They're grippy, too, with the Alcantara surfaces. The back seat will realistically hold just 2 due to a tall, wide driveline tunnel for the rear-wheel-drive R/T. (The V6 SXT alone is available with a choice of rear- or all-wheel drive.)
• The latest version of Chrysler's Uconnect infotainment system has been incorporated into the 2015 Charger, with an available 8.4-inch screen. CG's test car received this feature as part of the navigation/back-up camera option group. It's easy to set and select audio presets, climate settings, "Performance Pages" displays, and the like through the screen.
• The upper half of the dash and doors have what looks like grained hard plastic but there is some give, so it's a little softer than it appears. Smoother, softer surfaces are found on the tops of arm rests, door centers, and the console-box lid. Red accent stitching on seats and head rests complimented the red Alcantara surfaces on the black seats, so the interior of the test car was certainly colorful.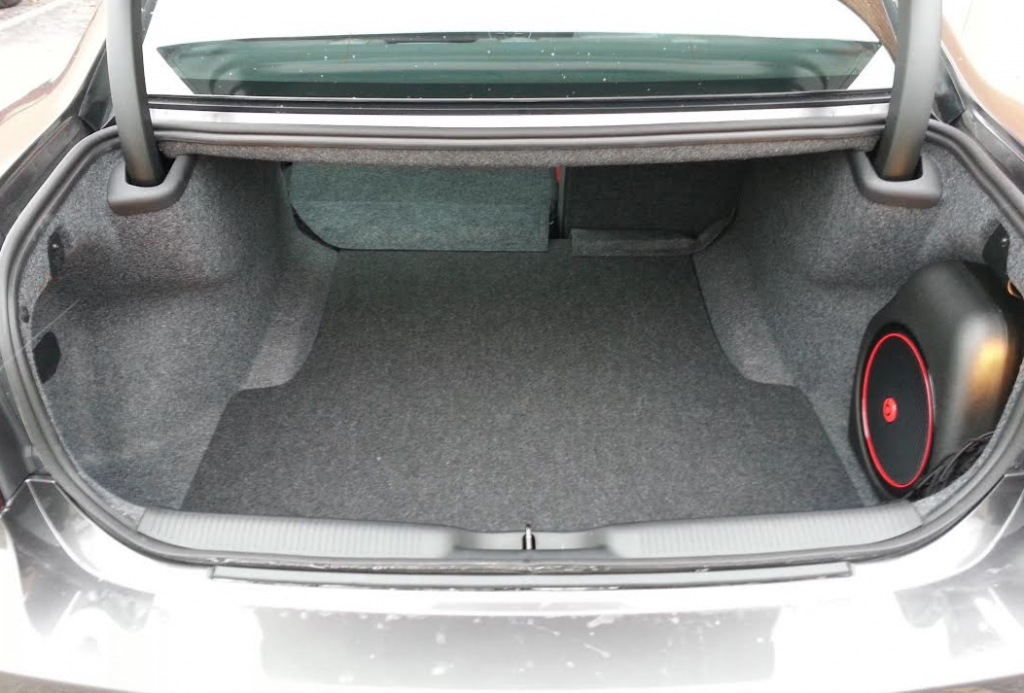 • Interior storage starts with a big bilevel glove box. The console sports covered cup holders and a covered cubby under the arm rest that would be a little more generous if not for the space taken up by power point and media-device plug-ins. (There is an organizer tray atop this space.) There are large pockets in the front doors and smaller pockets in rear doors; both have bottle holders. Pouches on the backs of the front seats give rear passengers a place for their stuff, and a pull-down center arm rest with a covered bin and 2 cup holders serves them as well.
• The trunk is fairly large and flat-floored, with a slight rise towards the front. This helps provided a smooth transition when the 60/40-split rear seats are folded down because they fold nearly—but not completely—flat.
One of the strengths of the Charger lineup is that it provides varying degrees of performance—all the way up to the new Hellcat's hard-to-fathom 707 horsepower—and a wide price band, but even the cheapest V6 models have some swagger and presence. There are few cars like it these days, especially in the price range that it covers, so it keeps rolling on in its familiar form even as Dodge tries to keep it up to date.  
Test Drive: 2015 Chevrolet Impala LTZ
Tom Appel
I'm all about good brakes, and the Road & Track version of the 2015 Charger brings with it even more serious binders than the standard R/T. Yet, I'm pretty sure most folks would be happier with the "lesser" base R/T and its less aggressively tuned (read: more comfortable) suspension.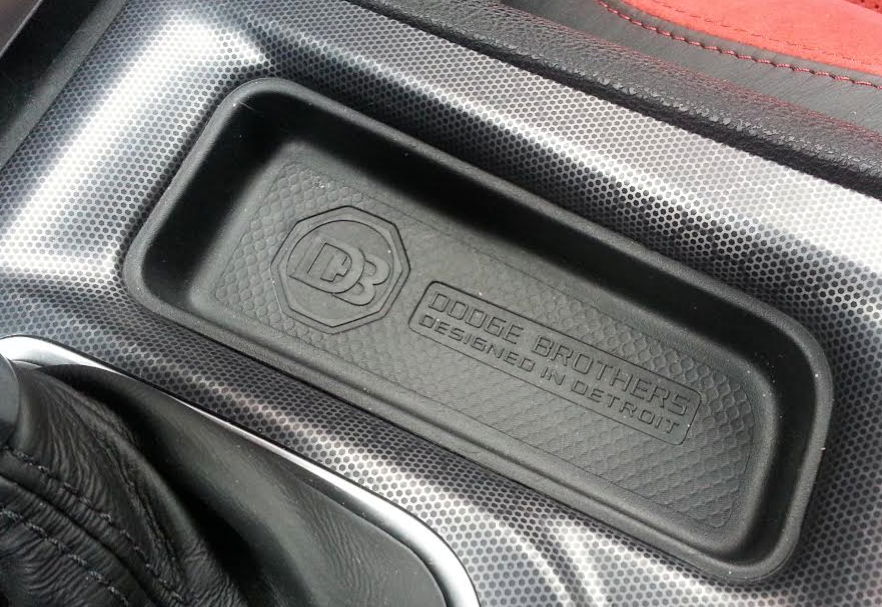 That slightly brittle ride, and the nappy seat fabric that makes it difficult to slide in and out of the vehicle are about my only '15 Charger complaints.
I'm happy to report that this newest iteration of the 5.7-liter Hemi mates successfully to Chrysler's (now FCA U.S.) excellent 8-speed automatic transmission. There's all sorts of power available from any speed, and shifts come quickly and smoothly.
Inside the Charger is a classier affair than it's been in the past. There are nicely finished padded surfaces throughout the cabin, and all the switchgear feels substantial and works with German-car precision.
Snowbelters need to be reminded that the 2015 Charger is a rear-drive car in V8 form, and coping with foul and frozen weather conditions has never been this vehicle's forte.
Charger R/T works as a sporty ride that passes capably as a responsible adult conveyance. For a number of guys trying to sneak a fun car past the family budget committee, this big Dodge may be your hole card. Skip the Road & Track model though–it rides a bit roughly and is tougher to sneak through committee.