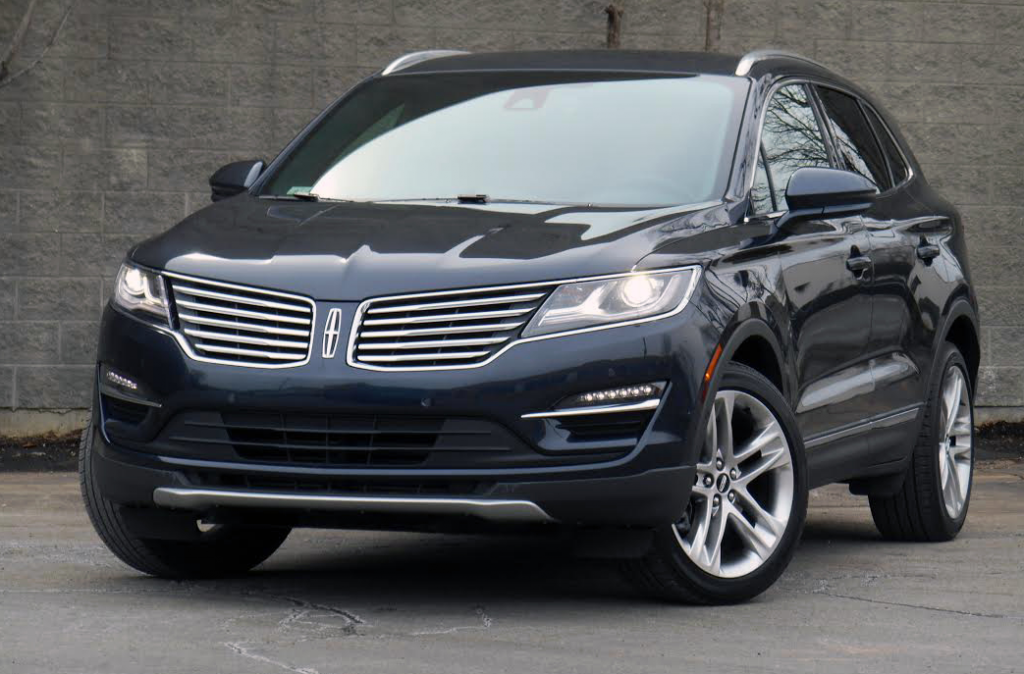 Class: Premium Compact Crossover
Miles Driven: 385
Fuel Used: 19.8 gallons
Real-world fuel economy: 19.4 mpg
Driving mix: 65% city, 35% highway
EPA-estimated fuel economy: 18/26/21 (city/highway/combined)
Base price: $35,595 (not including $895 destination charge)
Options on test car: Equipment Group 102A ($6935), special paint ($485), 2.3-liter EcoBoost engine ($1140), premium audio ($995), 19-inch wheels ($385), Technology Package ($2235), Climate Package  ($580)

Price as tested: $49,265
Quick Hits
The great: Good power, luxurious cabin

The good: Smooth ride, generous space in front

The not so good: Some lag before power arrives

Click here for more MKC price and availability information
John Biel
Some automakers may have been at it longer—and by "it" we mean making a premium-compact crossover sport-utility—but nobody's doing it better than Lincoln, which enters the field this year with the MKC. Indeed, in Consumer Guide®'s opinion, only one other manufacturer does it as well, considering the Acura RDX and the MKC share a CG "Best Buy" rating in the class.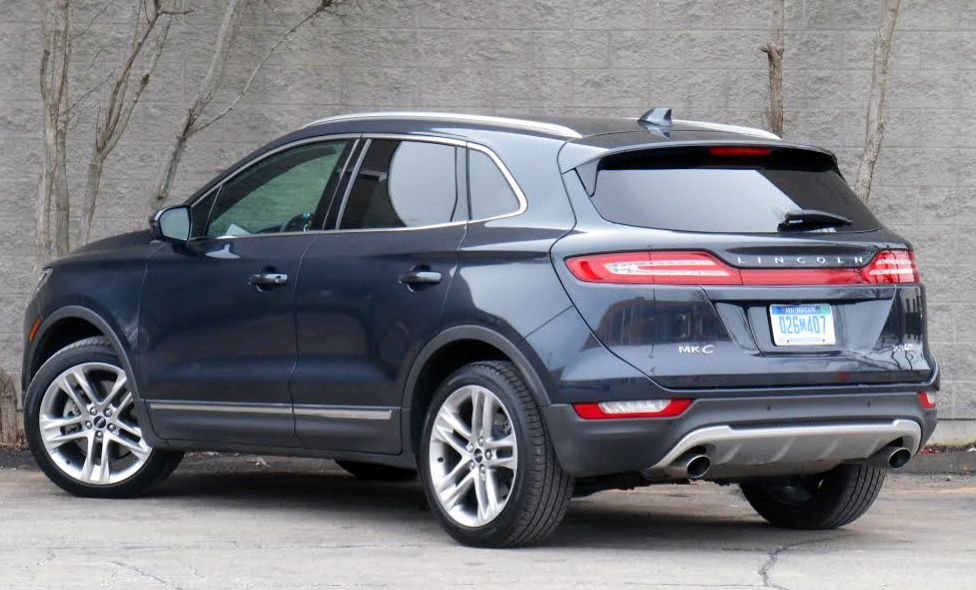 What makes Lincoln's compact sport-ute commendable right out of the box are execution and value. Nice surroundings, numerous features, and a manageable price (for the segment) add up in the MKC's favor. It's not perfect, though—few vehicles are.
Test Drive: Lexus NX 200t F Sport
At its core, the MKC is based on the Ford Escape. Naturally, the Lincoln ups the ante on luxury over its blue-oval brother. It offers a choice of 4-cylinder powerplants, including a 2.3-liter turbocharged EcoBoost available only with all-wheel-drive models like the high-end Reserve that CG editors tested. Among FoMoCo's compact crossovers, the 2.3 EcoBoost is exclusive to the Lincoln.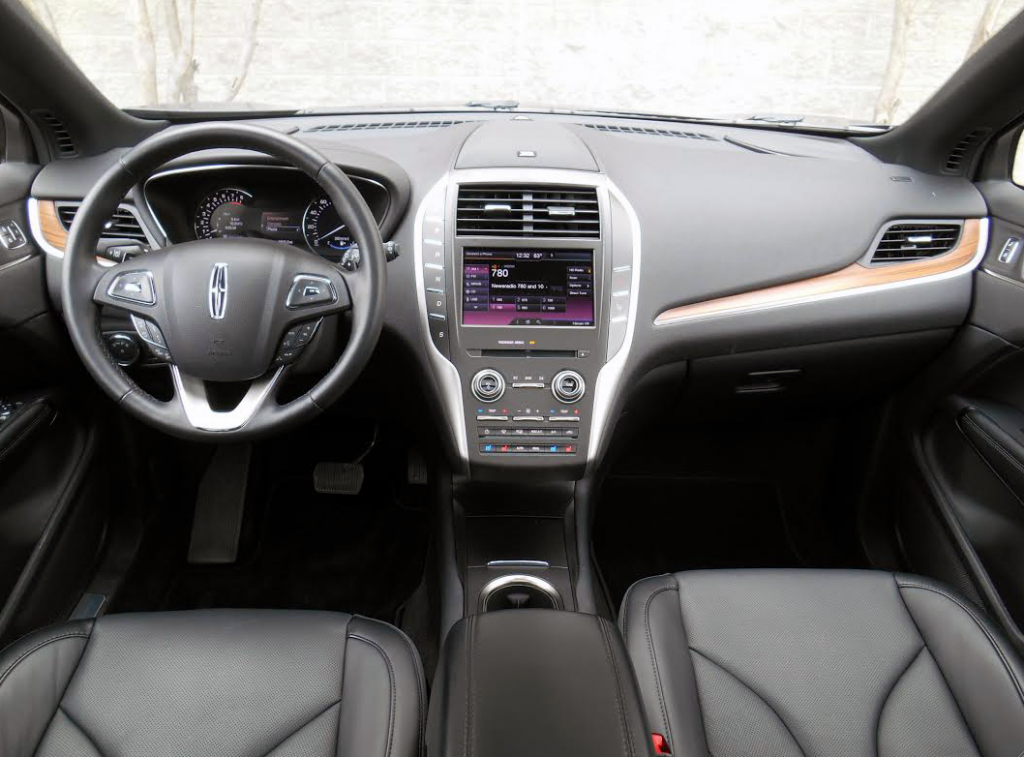 The 285-horsepower 2.3-liter engine and 6-speed automatic transmission deliver good, but not great, performance. Poking the accelerator on the expressway to exploit an opening in traffic comes with a slight wait before the MKC catches on to the game and then leaps into the fray. One thing to keep in mind is that AWD models cross the scale at right around 4000 pounds, which can't help. Around-town acceleration is not bad, and the engine is fairly quiet—which might be chalked up to sound-attenuating "Active Noise Control" tactics Lincoln has employed in the MKC.
As for mileage, this driver averaged 19.2 mpg from a 184-mile trip that included 55 percent city-style driving. He'll call that acceptable, considering the EPA estimates for the vehicle are 18 mpg in the city, 26 on the highway, and 21 combined.
In terms of ride and handling, some entries in the premium-compact-crossover field trend toward sportiness, others toward comfort. Count the MKC among the latter. In its base state, the little Lincoln is so careful to smother whatever jolts a driver might encounter that it's given to palpable leaning and pitching as road surfaces change for bends or banking. The available Lincoln Drive Control system, which our test vehicle had, provides continuously monitored damping that reacts to changes in the road surface. It also has a "Sport" mode that can firm things up at the press of a button. Selecting it on the fly during his commute, this driver found that Sport squelched the base setting's wobbles while transmitting only slight extra amounts of impact force from road cracks or expansion joints. It even makes the steering feel a little tighter somehow.
Test Drive: 2015 Lincoln Navigator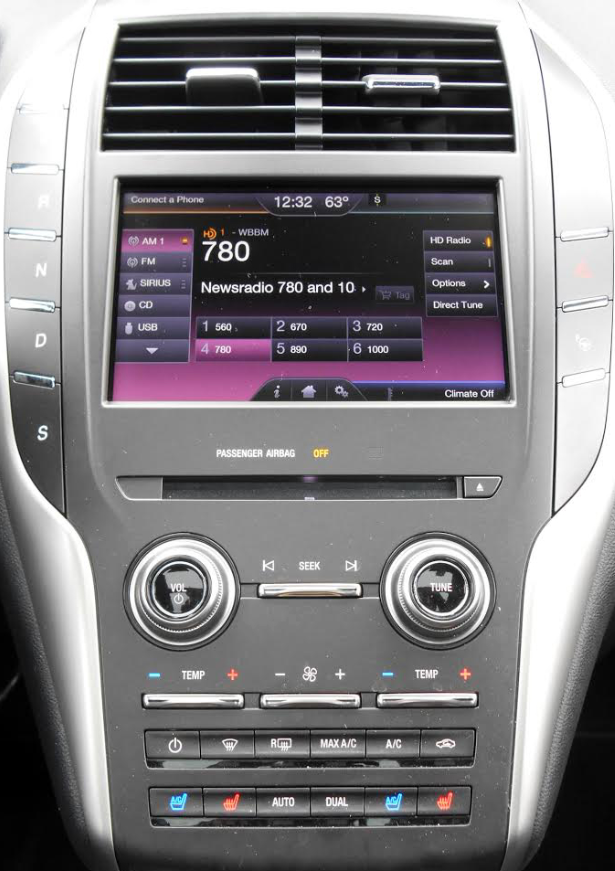 The look might suggest SUV, but vehicles like the MKC are still compacts, so don't expect extensive interior space. This 5'10 1/2″ driver had the leg and head room he needed, but there wasn't much rear seat travel left. At least there was more side-to-side space and foot room than in the Lexus NX recently tested. In back, leg room can dry up fast if front occupants need room, and getting feet maneuvered for exit isn't easy. Head room is reduced under the sloping roof. Rear seat backs recline to help passengers (2 adults at best) get a little more comfortable.
What space there is exists in a nicely done, feature-packed cabin. Materials—smooth leather on the seats and steering wheel, wood accents on the dash and all doors—are plush and attractive. Much of what passengers see or can touch is soft, especially on arm rests and door centers.
The Reserve version counts a navigation system with voice-response capability, and blind-spot and rear cross-traffic alerts among its particular tech features. This is on top of generally available push-button starting, push-button gear selection on the instrument panel, and SYNC with MyLincoln Touch infotainment. The improved MyLincoln Touch relies on a mix of touchscreen and button/dial controls that are easy to reach (maybe not to decipher) but this driver can't say much good about its voice recognition. He got some AM radio stations for which he asked, but requests for FM or satellite stations utterly confused the device. (The voice on the other end belongs to the infamous Siri. Need I say more?)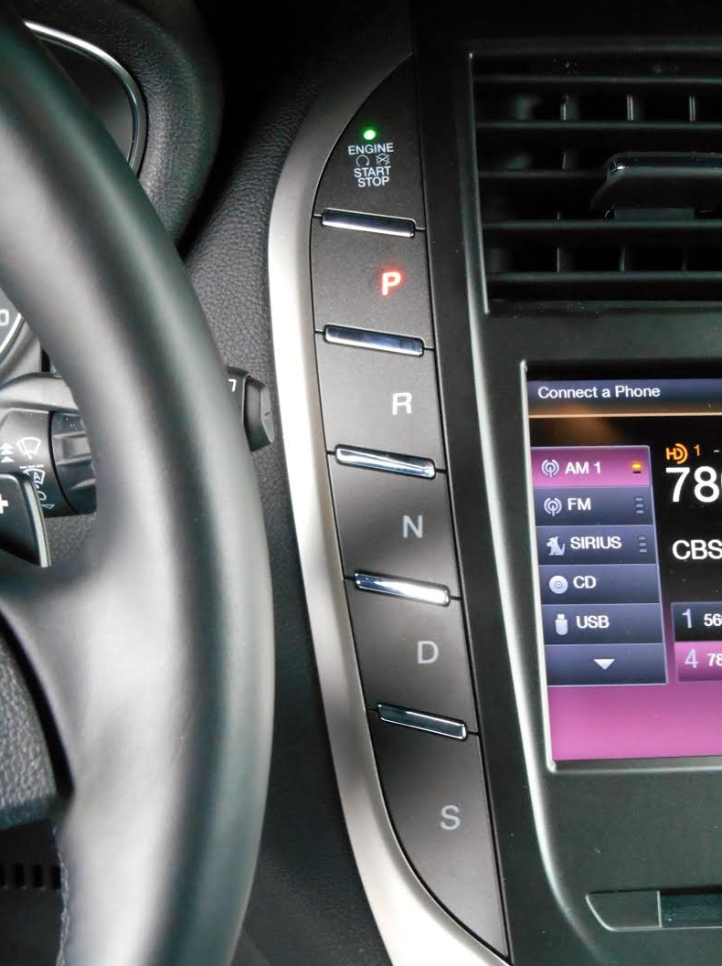 Interior storage features a glove box that promises a lot (big lid) but isn't very capacious; a very large lighted console box with a shallow tray that moves with the lid, and a power point; 2 open console cup holders; a small covered bin at the front of the console that contains media-device inputs; and large door pockets. Rear incidental storage is composed of pouches on the backs of the front seats, bottle holders in the doors, and 2 cup holders in the pull-down central arm rest.
The liftgate swings high to give folks room when working with cargo loads—and in Reserves it's the "hands-free" tailgate that can be opened automatically. There's no lip, so loading is slide-in easy, but there's a slight incline to the floor; any MKC owner who is bringing the watermelon to the picnic will want to stand at the ready when the liftgate opens. There's space for small incidentals around the spare tire under the cargo-floor pad. Overall cargo room is not bad, and 60/40 folding rear seat backs drop very nearly flat to greatly extend hauling space.
The all-wheel-drive MKC that CG tested started at $35,595 but it took another $6935 to make it a Reserve. Aside from the previously mentioned features, the package adds a panoramic sunroof, automatic power-folding exterior mirrors, heated and cooled front seats, and configurable daytime running lamps. The final tab came to $49,265 delivered, thanks to extras like the 2.3-liter engine ($1140), special paint, THX audio system, 19-inch 5-spoke alloy wheels, a package of electronic driving aids including Active Park Assist, and a climate package with a heated steering wheel and heated rear seats. Thus, there's a lot of room for potential buyers to find the right price at which to enjoy the MKC's many fine qualities.
Tom Appel
It's interesting that the Lexus NX and Lincoln MKC small crossovers arrived in showrooms at about the same time. Interesting, because they seem to have gotten crossed up.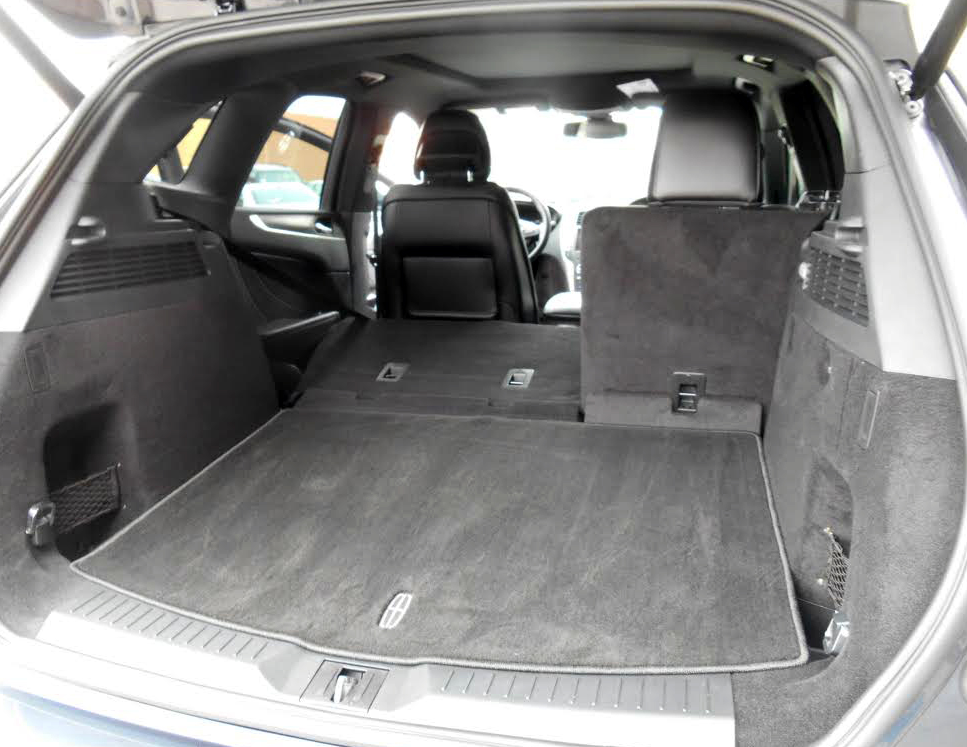 Had I predicted what each vehicle would ultimately be, I would have expected the Lincoln to be the bold, brashly styled vehicle, aimed squarely at younger buyers and folks who have not yet considered a Lincoln to be their next luxury ride.
Yet, it's the Lexus NX that brandishes the sword of style, with a rakish and polarizing grille, and available F Sport trim that further ups the aggressiveness factor.
On the other hand, the MKC feels like a 7/8-scale version of Lexus' restrained and refined RX 350 midsize crossover. As things turned out, Lincoln may have won this round.
Though not in anyway bold, the MKC is arguably stylish, and has become the first Lincoln "must see" in any market segment in many, many years.
The MKC rides and handles well, is price-appropriately quiet, boasts a beautiful cabin, and with the available 2.3-liter EcoBoost engine, moves with considerable authority.
The MKC isn't sporty, but it is nimble, it's a cinch to park, and it's undeniably luxurious inside. Toss in a generous dose of power and a full host of the latest safety features, and you have the most class-competitive Lincoln in 20 years. If you're looking for a small luxury 'ute, absolutely check out the Lincoln.
5 Most-Powerful Small Crossovers