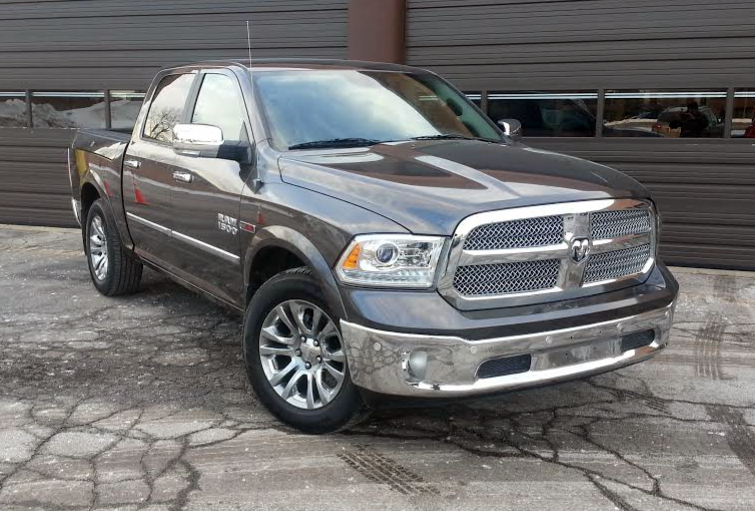 2015 Ram 1500 Laramie Limited Crew Cab 4X4

Class: Large Pickup Truck
Dates tested: 2/10/2015 – 2/17/2015
Miles Driven: 185
Fuel Used: 7.8
Real-world fuel economy: 23.7 mpg
Driving mix: 65% city, 35% highway
EPA-estimated fuel economy: 19/27/22 (city, highway, combined)
Base price: $50,080 (not including $1195 destination charge)
Options on test car: EcoDiesel 3.0-liter turbodiesel V6 ($3120), Ram Box ($1295), Limited Package ($1895), sunroof ($995), trailer brake control ($230), Limited Appearance Package ($200), 3.92 axle ratio ($30)

Price as tested: $59,060
Quick Hits
The great: Class-leading fuel economy, refined drivetrain

The good: Upscale cabin, impressive ride and handling

The not so good: Diesel engine a costly option

More Ram price and availability information
Tom Appel
It wouldn't be crazy to call the Ram's EcoDiesel V6 the Cadillac of diesel engines. In fact, the 3.0-liter diesel V6 now available in 1500-series Ram pickups began life as a Cadillac engine—sort of.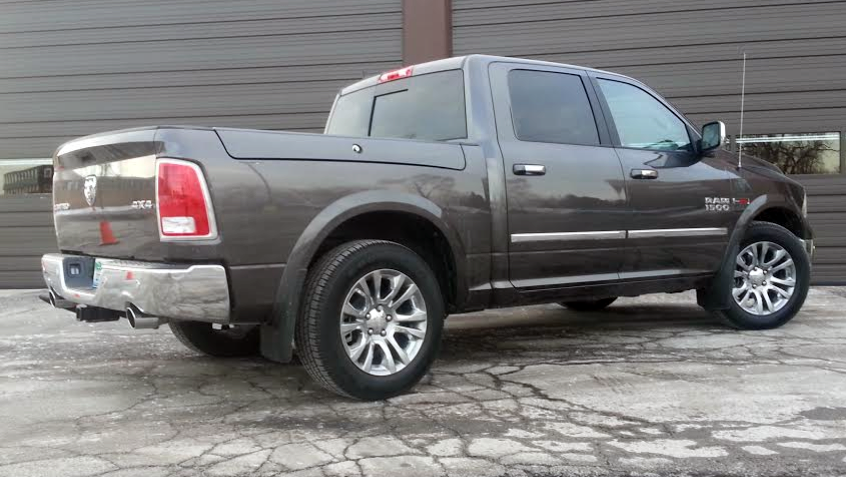 Here's the story: Cadillac has traditionally had a tough time selling vehicles in Europe. One problem is that European luxury makers already dominate their home markets; another problem is Cadillac's lack of diesel engine options for its cars and crossovers. Enter Italian engine manufacturer VM Motori.
2015 Ram Laramie Limited: Upping the Lux Level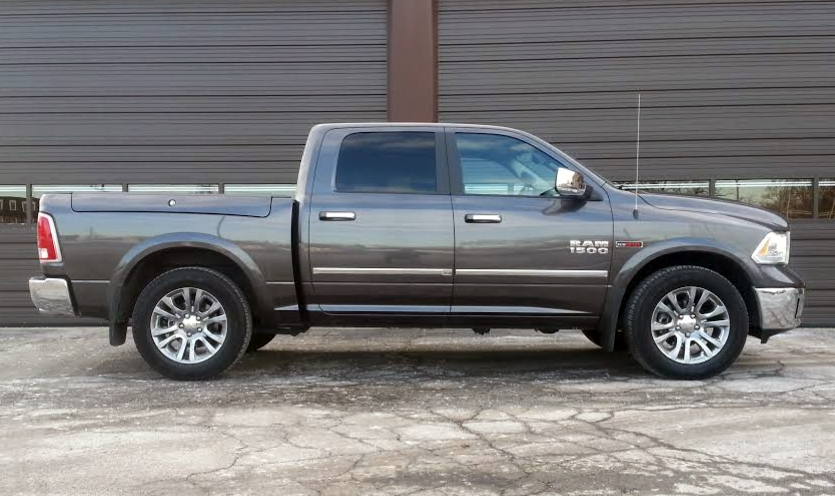 Desperate to reach European diesel aficionados, General Motors contracted with VM to design and build a V6 diesel engine suitable for fitment in premium vehicles–including Cadillacs, of course.
Caddy would never take delivery of that engine, however. A victim of GM's bankruptcy, the V6 diesel project was killed about the same time the Pontiac and Saturn brands were being dissolved—even though the engine's development was nearly complete.

Coincidently, Chrysler, which was coping with its own financial crisis at the time, was forced into a relationship with Italian carmaker Fiat, then half owner of VM Motori. I think you know where this is going…
For reportedly very little money, Fiat would pay for the last stages of the nascent engine's development, and score an excellent powerplant for just pennies on the dollar. And that's great news for Ram pickup buyers.
Ram Rebel Takes a Ride Off the Beaten Path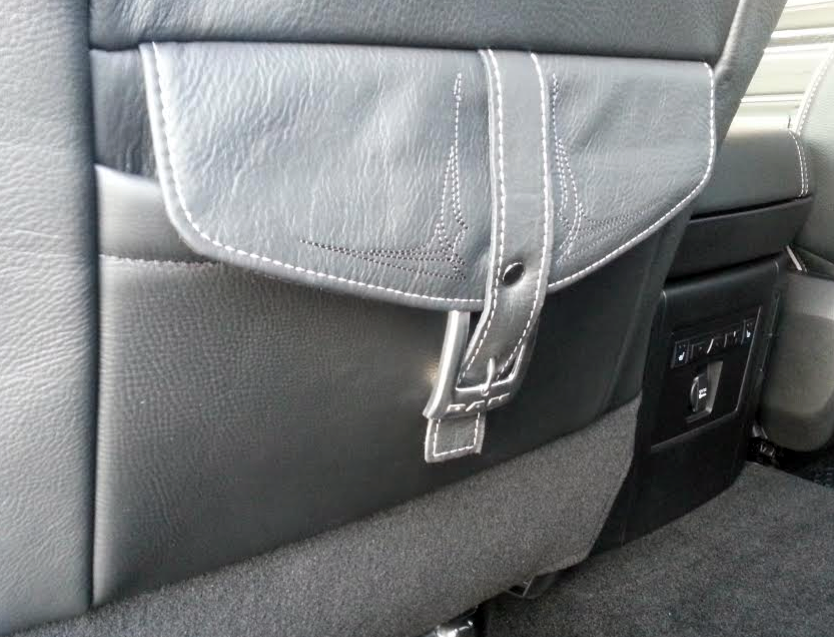 Fiat actually builds its own 3.0-liter diesel engines, and Americans can find them in the Ram ProMaster commercial van. Though that engine seems stout, it lacks the VM Motori engine's polish.
Which brings us to our test truck. As fate would have it, Ram updated the its top-trim Laramie Limited while we were driving this example, tweaking the cabin, grille, equipment availability, and pricing. So we won't spend much time talking about the cabin and trim, other than to note that they're very, very nice. Instead, let's focus on how this rig rides and drives.
In a nutshell, it rides and drives very nicely. The Ram 1500 is a Consumer Guide Best Buy for good reason, and we've long been impressed by its best-in-class on-road performance.
Compared to the available "Hemi" 5.7-liter V8, the 3.0-liter "EcoDiesel" produces substantially less horsepower (240 versus 395), but slightly more torque (420 pound-feet versus 410). Foot the floor, V8-powered Rams feel and sound faster overall, but the slick EcoDiesel actually produces more torque immediately, providing more rewarding power off the line and in stop-and-go driving.
Grille in the Crosshairs: Ram Ditches Dodge Schnoz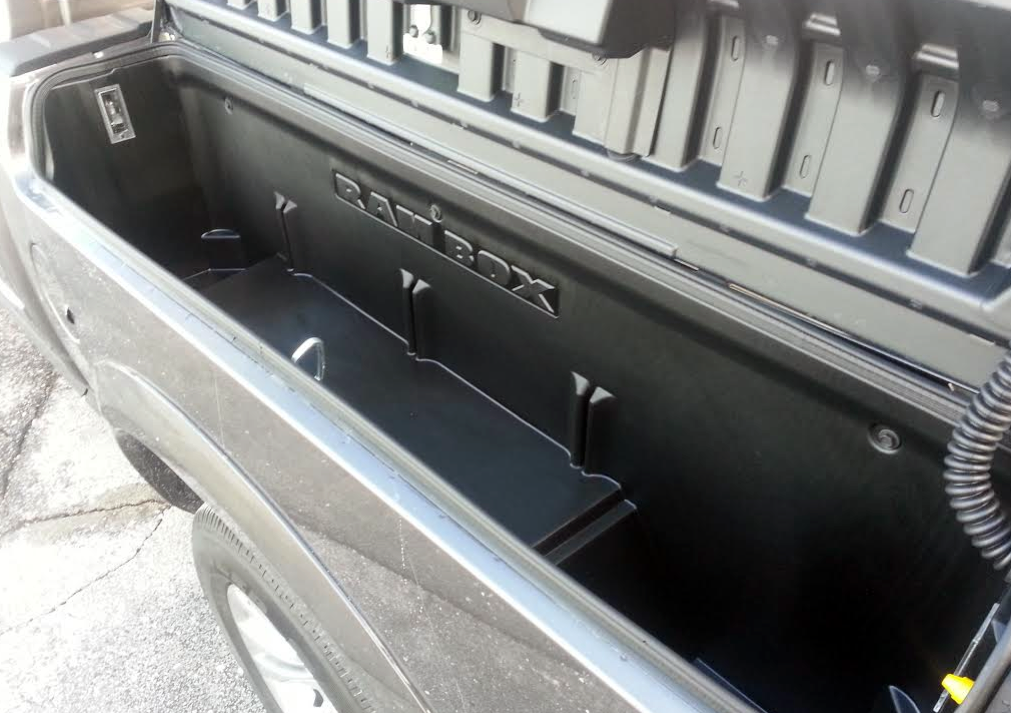 Overall refinement slightly favors the diesel as well. Most uninformed Ram EcoDiesel passengers would never suspect that a diesel engine was working under the hood. In most driving situations, the diesel keeps silently to itself. What noise this diesel does make the Ram wears like a badge of honor, clattering subtly only when a heavy dose of throttle is applied.
Which brings us to fuel economy. Chrysler's Hemi V8 has never been especially thrifty in Ram applications. Per the EPA, a 4WD Hemi-powered Ram is good for 15/21 mpg (city/highway). Those numbers pale in comparison to the EcoDiesel, which returns 21/29 mpg in 4WD trim.
Our test Ram EcoDiesel crew cab returned an impressive 23.7 mpg–this in very cold weather and in mostly city driving.
The economic case for diesel is somewhat muddled at the moment. Diesel fuel prices are often as much as a dollar more per gallon than regular gasoline, and the EcoDiesel option is dearly priced at $3120 above the Hemi V8. Still, a case for the diesel can be made. Consider the following:
The Hemi V8 engine requires pricier midgrade fuel. Per Ram, for best performance midgrade fuel (89 octane or higher) is recommended for the 5.7-liter Hemi.
The EcoDiesel engine is more refined than the Hemi. If you're looking for a little less burble, roar, and engine idle quake, the EcoDiesel engine may be the way to go.
You can travel a long way between fill-ups with the EcoDiesel. If you enjoyed the same 23.7 mpg fuel economy we did with your extended- or crew-cab Ram, you would be able to travel more than 750 miles between gas-station stops. Note that regular-cab Rams use a smaller fuel tank.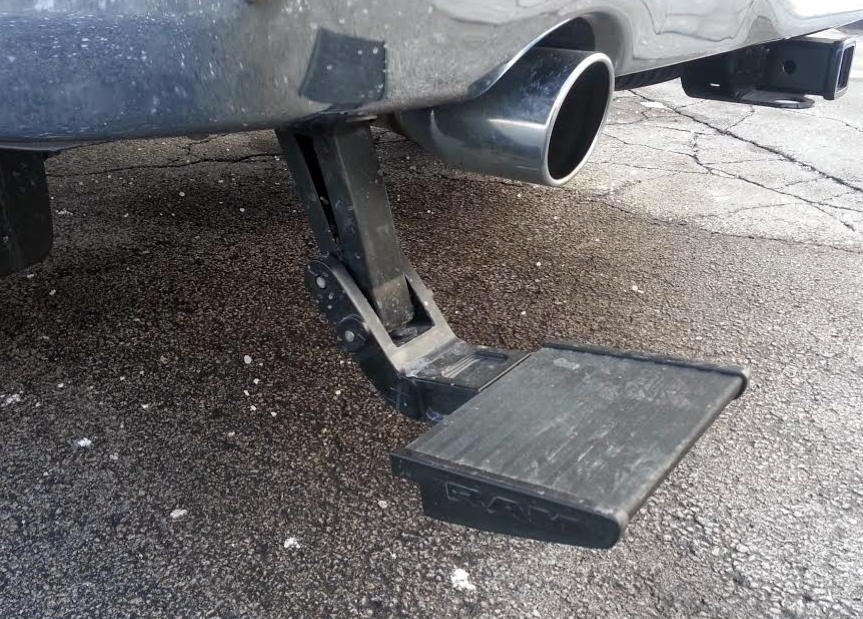 It would take a long time to amortize the cost of going diesel in a Ram at current fuel prices. That said, our current reprieve from high fuel costs is almost certainly temporary. Additionally, the EcoDiesel engine provides a power bump over Ram's base V6 and a noteworthy drivability edge over the thirsty Hemi V8. Per the folks at Ram, roughly 20 percent of shoppers are opting for the EcoDiesel, this despite current fuel prices.