2015 Toyota Avalon Hybrid XLE Premium



Class: Large Car
Miles Driven: 89
Fuel Used: 2.9 
Real-world fuel economy: 30.1 mpg

Driving mix: 50% city, 50% highway
EPA-estimated fuel economy: 40/39/40 (city/highway/combined)
Base price: $36,470 (not including $825 destination charge)
Options on test car: Navigation system with premium audio ($935), mats ($225)

Price as tested: $38,455
Quick Hits
The great: Excellent fuel economy, plenty of cabin space

The good: Classy interior, roomy trunk

The not so good: Ride quality, though still good, not as refined as Avalons once were

Check out the entire Toyota lineup
John Biel
In a class where it's hard to find a gas/electric hybrid vehicle—the large-car group—Toyota offers an Avalon hybrid in 3 levels of trim for 2015. King of the hill is the Hybrid Limited with a starting price of $41,700, followed by the Hybrid XLE Touring at $37,800 and the $36,470 Hybrid XLE Premium.
The XLE Premium hybrid, which is the version Consumer Guide® editors had the chance to test, is base-priced at $2330 more than a nonhybrid XLE Premium (of the 3, the greatest price gap between the hybrid and its gas-only counterpart). The obvious difference between the two types is in their powerteams. Beyond that there are slightly different instrument displays and a couple minor exterior variances.
CG Real-World Fuel Economy: Lexus ES 300h
Of course, with a hybrid it's all about the mpg. In the Avalon's case, to improve fuel mileage it tosses out the 268-horsepower 3.5-liter V6 and 6-speed stepped-gear automatic transmission in favor of a 2.5-liter 4-cylinder, alternating-current electric motor fed by a nickel-metal-hydride battery, and continuously variable transmission (CVT) that acts like an automatic. The hybrid delivers a peak system output of 200 horsepower.
The hybrid has three selectable operational settings: "EV" (for extended electric-motor operation), "ECO," and "Sport." The Avalon hybrid transitions pretty seamlessly from low-load electric operation to gas-engine motivation and back. Acceleration is, um, sufficient. Clicking into Sport provides only a little additional jump. This driver split his weekend with the test car between ECO and Sport. An 88.9-mile trip with a 50/50 mix of city and expressway miles returned 30.62 mpg. That would be pretty impressive for most any car in the Avalon's class but it's a little disappointing for an Avalon hybrid, which is EPA-rated at 40 mpg for combined city/highway driving. (The estimate for the V6 is 24 mpg.) Having seen 40.0 mpg from the mechanically similar Lexus ES 300h, we can only assume that the brutal cold snap we Chicagoans were enduring during our Avalon's visit was compromising hybrid-battery efficiency.

Avalon hybrids don't have a traditional tachometer in the left-hand dial in the instrument cluster. Electronic "Optitron" instrumentation includes a hybrid-system power meter in that space, with a needle that spins from "charge" through "eco" and up to "power" depending on how the car is being used at any given moment. However, for those who really want to know, a tachometer is one of the functions that can be called up on the car's standard thin-film-transistor information display positioned between the power meter and speedometer dials.
In all other respects, the Hybrid XLE Premium is a smooth-riding mainstream Avalon with good passenger and cargo room. Rear seats are roomy enough across for 3 adults to squeeze in, and downright wide open for 2 with generous leg room. Doors open wide for easy ingress/egress, and drivers will find good over-the-shoulder visibility. The trunk is quite big and easy-loading. Rear seats do not fold, but include a central pass-through. Interior storage begins up front with a small glove box, decent door pockets, a fairly large cubby with adjustable tray under the console arm rest, and 2 open cup holders in console. Rear passengers have access to door pockets, pouches on the back of both front seats, and 2 cup holders in the pull-down center arm rest.
Seats are comfortable and supportive. Cabin décor makes widespread use of soft-touch surfaces. The audio system was fairly easy to program and use; the "swipe" pad for selecting heater fan speed was harder to use with precision. Controls for the seat heaters aren't the usual 2- or 3-stage seat-icon switches in easy reach of either front-seat occupant. Instead they are little rheostats that pop up from the console at the tap of a finger and allow widely variable settings. However, both are positioned close to the driver, so the passenger has to reach far over—or ask the driver for help. Auxiliary/USB ports are contained in a well with a sliding cover directly under the center of the dash.
Other key standard features include 17-inch alloy wheels on all-season tires, halogen headlights, a power moonroof, dual-zone climate control, leather upholstery, 8-speaker audio with touchscreen display, satellite radio, Bluetooth connectivity, and a rearview camera. The one CG tested was optioned with a package that delivered navigation, voice recognition, 9-speaker audio, and the Entune infotainment app suite among other things. That and accessory floor and trunk mats drove the sticker price (with delivery) to $38,455.
There's often debate over the value of a hybrid car's extra purchase cost against its potential fuel savings. At least the Avalon allows shoppers the chance to choose how deeply involved they want to get in spending more money to burn less gas.
Damon Bell
I'm definitely a fan of the Toyota Avalon. It offers genuine big-car space (most notably in the back seat), but it doesn't feel bulky or cumbersome from behind the wheel. Avalon's cabin appointments are a noticeable step up from its "little-brother" Toyota Camry, yet pricing is very reasonable for the class.
That said, Avalon is not without its quirks. Given the car's plus-size cruiser mission, the suspension is a bit on the stiff side. Toyota says that it is retuning the 2016 Avalon's suspension for a softer ride, which is more apropos to this car's overall personality. If the 2015's ride offends, you may want to hold out for the (otherwise little-changed) 2016.
It's hard to argue with the Avalon Hybrid's EPA numbers of 40 city/39 highway—those are great numbers for a large car. However, the hybrid powertrain is not without its quirks. The engine is rather noisy for a near-luxury machine, especially when idling just after start-up. Though the throttle response is laudably smooth for a hybrid, the regenerative brakes are a bit grabby and tricky to modulate for smooth stops. These quirks are not a deal-breaker by themselves, but when you factor in the price premium of the hybrid system, they're a cause for pause.
Hybrid or not, Avalon is about as traditional as a large sedan gets these days… if that's the kind of vehicle you desire, this big Toyota is a must-see.
Test Drive: 2015 Chevrolet Impala LTZ
2015 Toyota Avalon Hybrid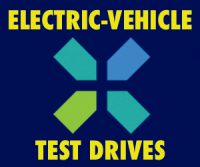 Auto Shows
Steve & Johnnie's Road Tests