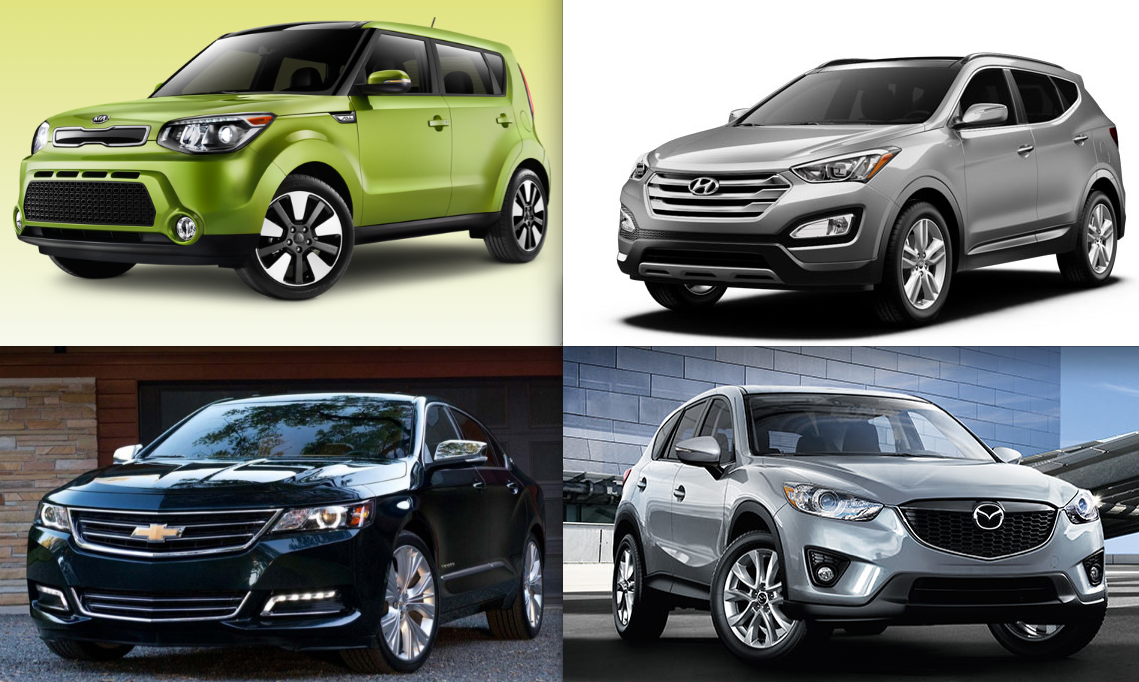 The following article, written by Consumer Guide Publisher Tom Appel, first appeared in the Official Show Guide to the 2015 Chicago Auto Show. Thanks to the Chicago Automobile Trade Association, producers of the Auto Show, for allowing us to share the text again here.
For pure passenger and cargo-hauling functionality, it's hard to beat a minivan. With huge sliding side doors, three rows of seating, and enough cargo space to stow the contents of a small apartment, minivans have rightly earned a spot in the hearts and garages of millions of American families.
Minivan Alternatives
For households with three or more school-age kids, a minivan makes perfect sense.
But for many families, a minivan may be too much vehicle. Minivans are long, tall, and wide, and thus can be a hassle to park in crowded parking lots or small garages. Plus, minivans aren't the most fuel-efficient vehicles on the road. Additionally, shoppers looking for the all-weather security of AWD will find that only one of the seven vans currently available offers the option, and then only on trim levels priced at $35,000 and up.
Lets look at five vehicle types that may serve small families just as well as the ubiquitous minivan. Consumer Guide has named the vehicles pictured below as Best Buys in their class.

Kia Soul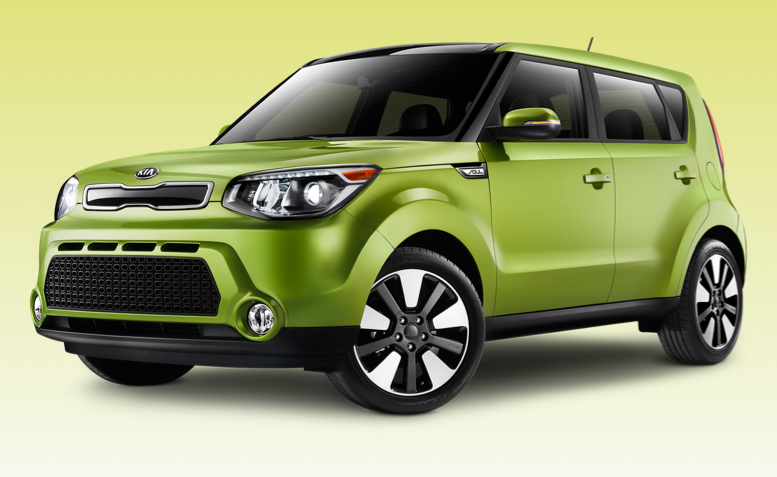 Small Wagon
Similar: Honda Fit, Nissan Versa Note
Pros: Easy "no-stoop" access to child seats in rear, hatchback utility
Price: A nicely equipped mid-level "+" (pronounced "plus") model will run about $21,000
Soul may look quirky, but this family-friendly small wagon packs a lot of utility into a very tidy package. Easy to park and weave through traffic, Soul also boasts a surprisingly compliant "big-car" ride and an impressively quiet cabin. Inside, chair-height seating means there's plenty of legroom, up front and in back. Plus, tall door openings take the back pain out of reaching child seats.
Skip the standard model with its tiny 1.6-liter engine and modest compliment of equipment. Instead, opt for the likable +, which boasts a spunky 2.0-liter engine and many of the options folks want most. We recommend the $400 Eco package, which brings with it a fuel-saving engine stop/start feature that can help conserve gas in stop-and-go driving.
Why the Kia Soul is a Consumer Guide Best Buy
Mazda CX-5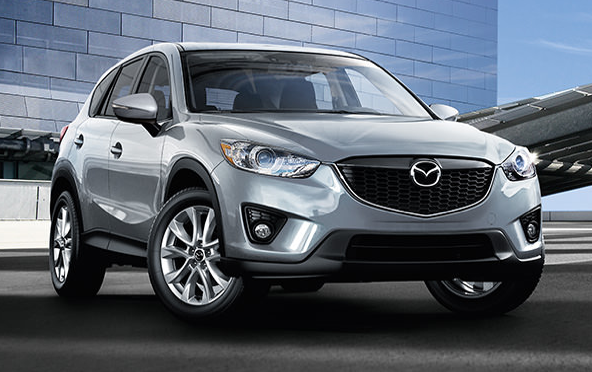 Small Crossover
Similar: Honda CR-V, Nissan Rogue
Pros: Cargo/passenger-space flexibility, available AWD
Price: A midlevel Touring model with AWD will run about $27,000
A Consumer Guide favorite for its overall sportiness and surprising fuel efficiency, the CX-5 is an excellent family-car candidate for households with kids under high-school age. Like the Kia Soul, CX-5 offers chair-height seats, which are a boon to families dealing with child seats. Additionally, this compact package offers surprising cargo space when the 2nd-row seats are folded away.
We recommend the midlevel Touring model, which includes a willing 2.5-liter engine and a fair amount of standard equipment. In Consumer Guide testing, CX-5 models with this engine have averaged close to 30 mpg, an impressive figure for the class.
Why the CX-5 is a Consumer Guide Best Buy
Hyundai Santa Fe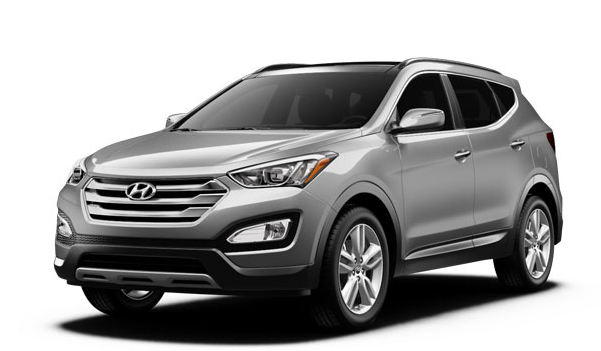 Midsize Crossover
Similar: Nissan Pathfinder, Toyota Highlander
Pros: More space than a compact crossover, standard 3rd-row seating
Price: A popularly equipped midlevel GLS with AWD will run close to $36,000
With a 2nd-row seat that will accommodate a diminutive center occupant and a two-passenger 3rd-row seat, the Hyundai Santa Fe affords small families the option of occasionally bringing along extended-family members as the need arises.
Note that a smaller Santa Fe Sport is also available. The Sport lacks the larger Santa Fe's 3rd-row seat, but still boasts more passenger and cargo space than most compact crossovers. Consumer Guide strongly recommends both Santa Fe models.
Why the Santa Fe is a Consumer Guide Best Buy
Dodge Durango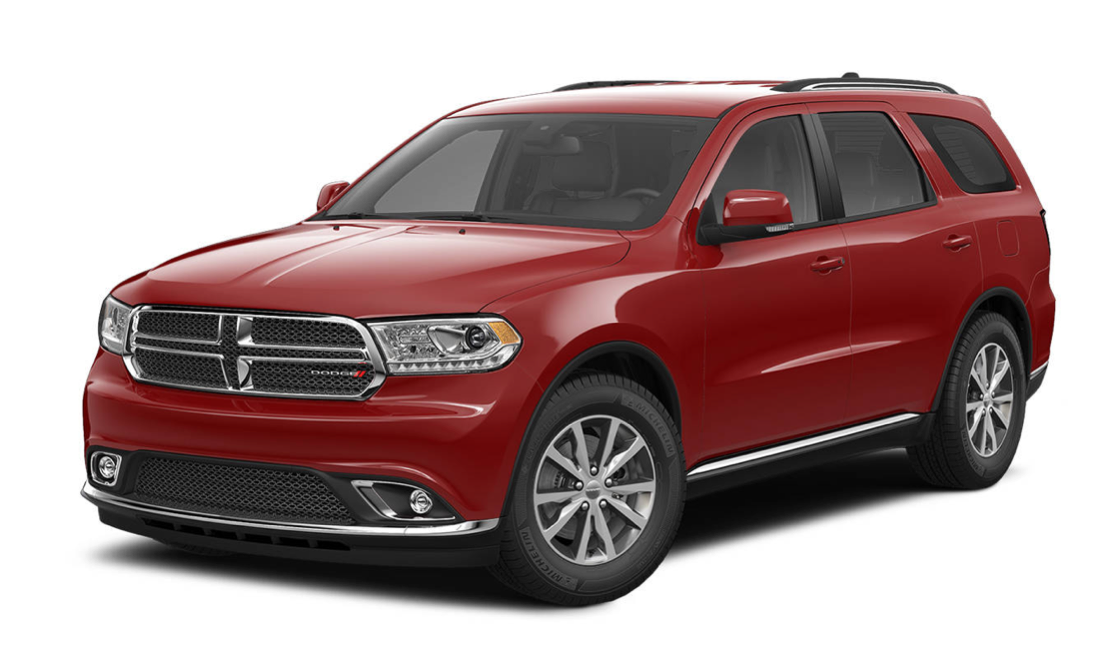 Large Crossover
Similar: Chevrolet Traverse, Ford Flex
Pros: Standard 3rd-row seating, enormous cargo area, available AWD
Price: A nicely equipped SXT Plus model with AWD and the standard V6 will run about $37,000.
The Dodge Durango is sized between larger midsize crossovers, such as the Chevrolet Traverse, and large SUVs like the Chevrolet Tahoe. As such, it offers an intriguing balance of cabin space and hauling utility. Despite its apparent mass, the Durango is still narrower and shorter than the average minivan—and thus easier to park and garage.
Durango's generous 3rd-row bench will comfortably accommodate smaller adults. The second row will fit three passengers when equipped with the bench seat, though the middle rider will be a bit cramped. While a V8 engine is available, we recommend that shoppers not looking for a tow vehicle stick with the excellent—and efficient—base V6.
Why the Durango is a Consumer Guide Best Buy
Chevrolet Impala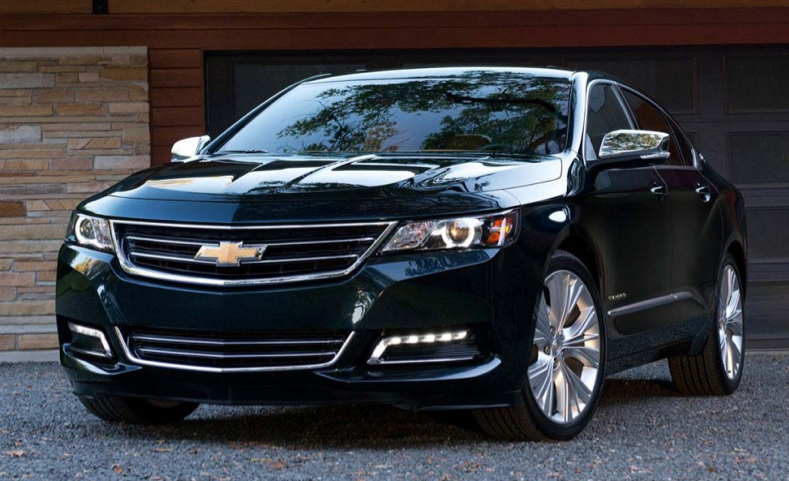 Large Car
Similar: Dodge Charger, Hyundai Genesis
Pros: Generous rear-seat legroom, luxury-level ride and quietness
Price: A popular 2LT example with a few options will run about $32,000
Once overwhelmingly popular, traditional large cars have fallen out of favor with many American shoppers, and that's a shame. Though big sedans lack the cargo flexibility of crossovers and wagons, they are often easier to get in and out of, consume less fuel, and can be easier to navigate through traffic and tough parking situations.
The 2015 Impala boasts generous amounts of legroom among its family-friendly traits, as well as a large trunk and superlative long-haul ride comfort. Another plus is the available OnStar 4G LTE Wi-Fi system. It supports the use of multiple mobile devices while the vehicle is in motion and operates as a mobile Internet hot spot when the vehicle is parked.
Why the Impala is a Consumer Guide Best Buy