Class: Sporty/Performance Car
Miles Driven: 266
Fuel Used: 9.9 gallons
Real-world fuel economy: 26.9 mpg
Driving mix: 55% city, 45% highway
EPA-estimated fuel economy: 25/34/28 (city/highway/combined)
Base price: $24,395 (not including $820 destination charge)
Options on test car: None

Price as tested: $25,215
Quick Hits
The great: Fun to drive, excellent dollar value

The good: Good fuel economy, practical design

The not so good: Limited rear-seat space

Click here for more GTI price and availability information
John Biel
The sneaky thing about Volkswagen's "hot hatch" Golf GTI is the way it lets you enjoy a racy performance car that hides inside a practical compact. Noodling along in stop-and-go commuting or running a nearby errand, you can almost forget the eager engine performance and dialed-in handling. Subtle looks (for a performance car), good visibility, decent mileage, and adaptable cargo space may lull you into thinking, doggone it, you bought yourself a sensible small car.
If the GTI in question happens to be a base S 2-door like the one Consumer Guide® tested, that impression is heightened because you've secured all this fun for as little as possible. CG's trial car came in at $25,215 with delivery. There wasn't a single extra added to it. You could spend more, but unless you must have, say, a sunroof, leather seats, a rearview camera, 10 extra horsepower, or 2 extra doors you've already got the essence of what makes the GTI what it is. What it is to us is a 2015 "Best Buy" in the sporty/performance class—and we're not alone in saluting this vibrant VW.
Like a Scalded Rabbit: Driving the 2015 Golf R
For '15, there's a slightly wider and longer body that translates into a bit more cabin and cargo space. Styling takes an evolutionary step, and the 2-door returns after a year out of the GTI lineup. The 2.0-liter turbocharged 4-cylinder engine gets a 5-percent hike in horsepower to 210 (with 220 available in the Performance Package option), this while fuel-economy ratings have gone up, too.
What hasn't changed is that the 2015 Golf GTI remains a treat to drive. Put the turbo mill to work and it dives right in to the job without appreciable pause while the "blower" spools up, humming merrily to the 6000-rpm redline. The 6-speed manual transmission (a 6-speed automated manual with paddle shifters is available) is stocked with nicely spaced ratios, and is fun to work through thanks to fairly precise shift action and a well-balanced and cooperative clutch. This driver's turn with the car covered exactly 125 miles, 52 percent of that under city driving conditions, and averaged 25.64 miles per gallon of premium fuel. That's not bad for a car with the GTI's gumption—however, the EPA rates it at 25 mpg in the city, 34 mpg on the highway, and 28 combined.
The electromechanical power steering is nicely weighted and highly responsive for nimble maneuvering. You don't work hard to point the GTI where you want it to go. Body lean is well controlled. There's a little hop to the ride when hitting bumps with the sport suspension featuring 18-inch wheels and summer performance tires (a no-cost swap for the standard all-season rubber), but damping is good enough to keep such incidents from rattling your fillings. Braking is prompt and progressive.
Big windows afford great visibility to the front and sides, and an unobstructed straight-back view through the large hatch window may keep you from missing that rearview camera if you buy a GTI without it. It was easy to get comfortable in the bolstered (and heated) sport seats up front, where there was good leg and head room, too. Small to medium-sized adults will fit in back—provided someone of similar stature is sitting up front. However, with the front seats far back, rear leg room pretty well disappears. If the back seat is occupied, passengers will find good head room, and entry and exit that's far easier than in most small two-door cars.
2015 Volkswagen Golf, GTI, and e-Golf: 3 Over Par
The cabin environment is pleasing—and plaid in cars like CG's tester that come with the base cloth seat upholstery. Surfaces with a little give top the dash, console arm rest, and doors, and more fabric was found on the door centers and arm rests in the test car. Bright highlights, even on the pedals, offer some sparkle. In any GTI the steering wheel is leather-wrapped and bedecked with thumb buttons to control several comfort and convenience features. Controls consist of 2 legible tachometer and speedometer dials, a multifunction vehicle-information display between the dials that's managed through a steering-wheel button, stone-simple three-dial operation of the manual climate-control system, and a 5.8-inch touchscreen on which the easy-to-program base audio system appears. Just one quibble: A touchy tire-pressure monitor seemed to think the left front tire was down on air (it wasn't), which made this driver feel like the boy who cried Wolfsburg.
While hardly minivanlike in overall space, the rear cargo area loads flat and will easily handle a week's groceries or a couple travel bags. A little bit of stuff will fit atop the spare tire under the floor and in small bins at the back corners of the cargo hold. Tiedown hooks and a power point are provided back there, too. Rear seats are split 60/40 and fold almost flat, vastly expanding cargo capacity. Storage for personal incidentals is handled by a sizeable glovebox (with adjustable cooling), a small console box (with media-device inputs), and lined door/side-panel pockets. There are 2 open cup holders in the console but rear passengers can take their pick of 2 in the pull-down center arm rest or 2 at floor level attached to the side panels.      
In addition to the features already mentioned, other key standard equipment includes an electronic differential lock, satellite radio, 8-speaker audio, Bluetooth mobile-phone connectivity, illuminated door-sill scuff plates, ambient interior lighting, heated exterior mirrors with turn-signal indicators, and LED fog lights. It all fits together to make up a car that can be good for you even while it's being good fun.
 Savoir Flare: Wide-Body Tuner Cars at the Chicago Auto Show
2015 Golf GTI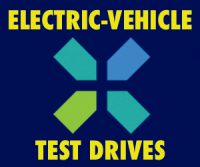 Auto Shows
Steve & Johnnie's Road Tests