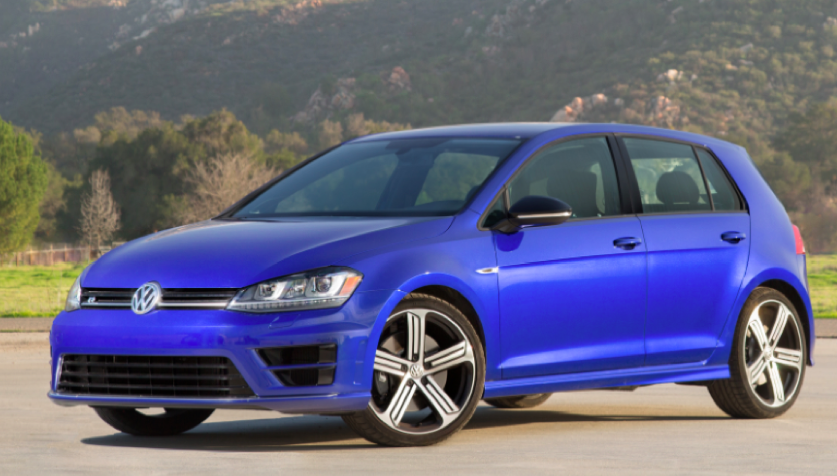 Madonna …
Bono …
Sting.
Sometimes, one name is enough. But Volkswagen's legendary über Golf makes its statement with just one letter:
Although the R is certainly special, it's really nothing new. It was preceded in this country as the ultimate all-wheel-drive Golf by the R32 of 2004 (240 horses from a "narrow-angle" 3.2-liter V6), and the previous R of 2012 (256 horsepower from a turbocharged 2.0-liter four). As sort of a GTI on all-wheel-drive steroids, these cars boasted a bit better performance at a much higher price, so production has always been limited. Enthusiasm, however, has not; both have attracted a rabid cult following.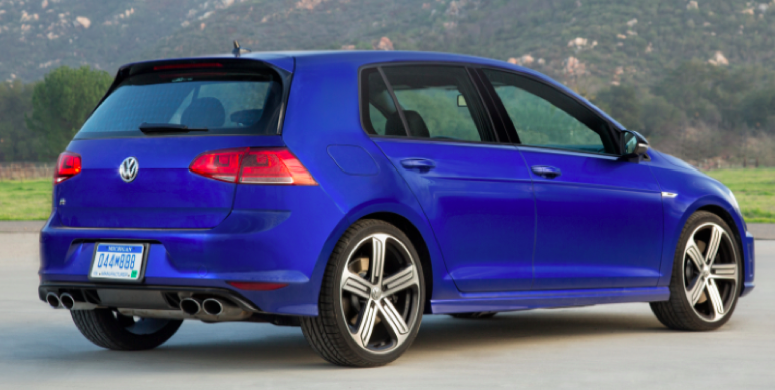 The 2015 Golf R is based on the redesigned 7th-generation Golf that arrived earlier this year. In execution, it's similar to the previous R, though it boasts a significant power increase and—for the first time in the history of these sporty models—offers an automatic transmission. One other difference: The 2015 version will be offered only as a 4-door hatchback; earlier Rs were 2-doors.
Why the Volkswagen GTI is a Consumer Guide Best Buy
Since we've covered the new Golfs previously, we'll concentrate here on what makes the late-arriving R—not due until March—worth the wait.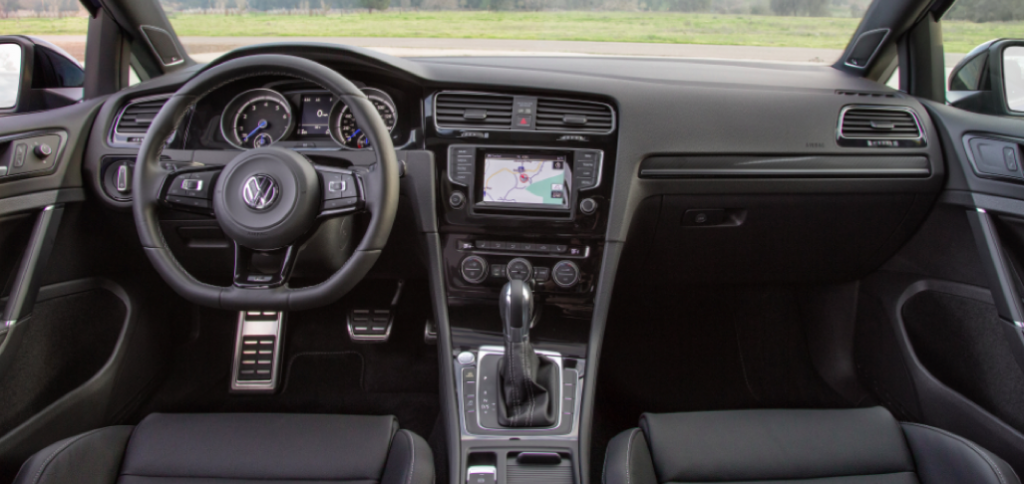 Compared to the previous R, the new one is larger, lighter, more spacious, and more powerful. Underhood is a 2.0-liter turbocharged four similar to that used in its 210-horsepower GTI stablemate, but revised pistons, cylinder head, and turbocharger result in a bunch more power: 292 horses and 280 lb-ft of torque, numbers that beat the previous R by 36 and 37, respectively. At first, only VW's 6-speed DSG automated manual transmission (which behaves much like a traditional automatic) will be offered, though a 6-speed manual is due this coming fall as a 2016 model.
Although direct all-wheel-drive competitors would include the Audi S3, BMW M235 and 3-Series, Mitsubishi Evo, and Subaru WRX STi, the R is the only hatchback of the group; all the others are 4-door sedans except the BMW M235, which is a 2-door coupe. And then there's price.
While the Evo and STi start about $1600 below the R's $36,595 cost of entry, the early Rs come standard with an automatic transmission that's optional on the Evo (the model offering it priced at a stiff $38,995) and not available on the STi. A second version of the R called—oddly but aptly—the "R with DCC and Navigation," comes in at $39,090 and includes VW's DCC adaptive damping suspension, navigation system, 19-inch (rather than 18-inch) wheels with lower-profile tires, Fender premium audio system, and front- and rear-obstacle detection. Note that the previously mentioned R with a manual transmission may come in at a lower price point than the current base model.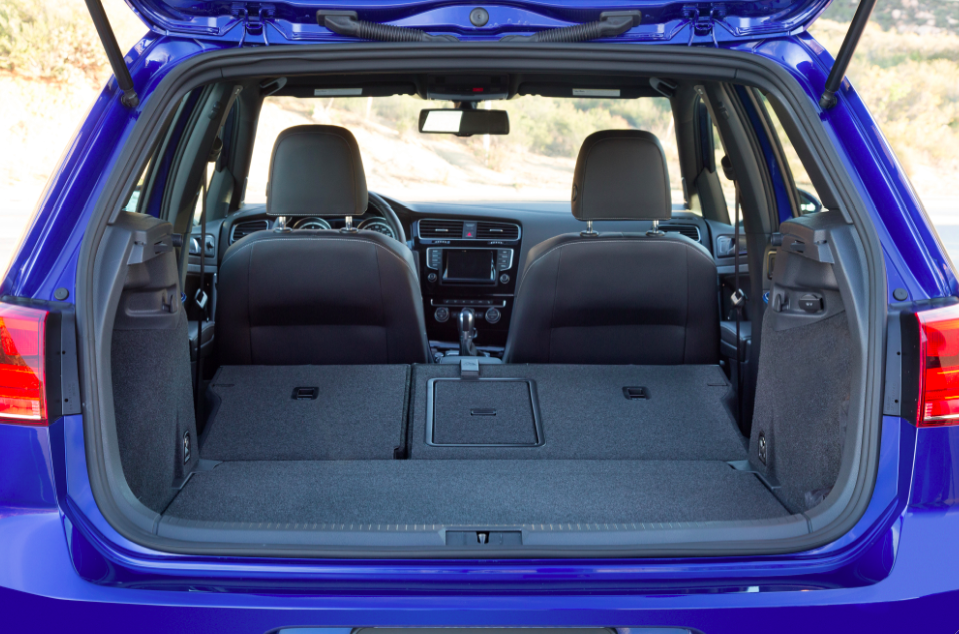 Meanwhile, all of the R's fellow German competitors have base prices of more than $41,000. Closest to the R is the Audi S3, which starts at $41,100 and comes only with an automatic; the BMWs are both around $45K. So while the R's price might look steep against the $24,785 of its lower-powered, front-drive GTI sibling—which also comes with less standard equipment—it's at least competitive if not a bargain compared to its closest competitors.
It's important to note that while the R is all-wheel drive, it's really not all-weather drive. That's largely because it comes standard with summer performance tires, which get greasy in cold temperatures and aren't made to grip in snow. (Same for some of its competitors, by the way.) Also, the R sits .8 inches lower than a regular Golf and .2 inches lower than a GTI, so ground clearance—which is important in deeper white stuff—is somewhat restricted. Of course, it's easy (though not cheap) to correct the former with a set of regular all-season tires, and possible (but also not cheap) to change the latter with different suspension bits. But don't expect the R to be a snow bunny right out of the box.
Meet the all-new 2015 Volkswagen Golf
Although it's not a universal attraction, one of the 2015 Golf R's greatest assets is its aforementioned hatchback body style. Folding down the rear seat backs—which rest level with the cargo floor and nearly flat—creates a huge cargo hold, and there's even some hidden storage beneath the floor. There's also a ski pass-through in the rear seat back, which is handy, even though—as mentioned previously—this isn't the best "ski car." Interior storage is equally impressive.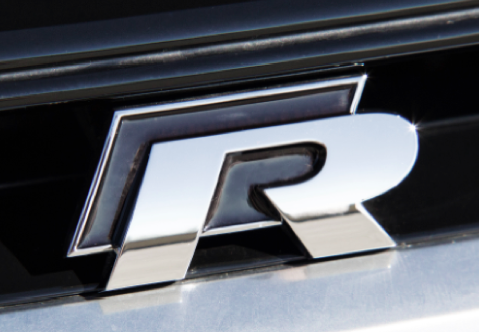 Speaking of the interior, it's another area where the R really shines. While the clean, mature lines might not appeal to everyone, it's hard to argue against the control layout. Audio and climate systems use clear knobs and buttons—some "virtual" on the 5.8-inch touchscreen—and all are mounted close and high, within easy reach and near to line of sight. Materials are subdued but first-rate, as even the door tops are padded. The R includes some distinctive trim, including blue-accented gauges and aluminum-and-black pedals and shift knob, along with special sport seats and steering wheel. Looking around, we noticed that visibility to the front corners and sides is better than average due to thin roof pillars, and though the thick rear ones block a lot to the back corners, a rearview camera is standard.
So, how does it all work? Overall, very well.
Our preview drive route included a lot of tight twisties and fast sweepers, and that was clearly no accident; it's where the R really shines. "Balanced grip" is the name of the game, and the car's powerful brakes—bigger than those of the GTI—never left us entering a corner faster than we intended. Particularly in tighter turns, steering is impressively quick, partly because the R has unusual variable-ratio steering that cuts the lock-to-lock from the 2.76 turns of a Golf to just 2.1.
Classic Volkswagen: Meet the 1960 Jolly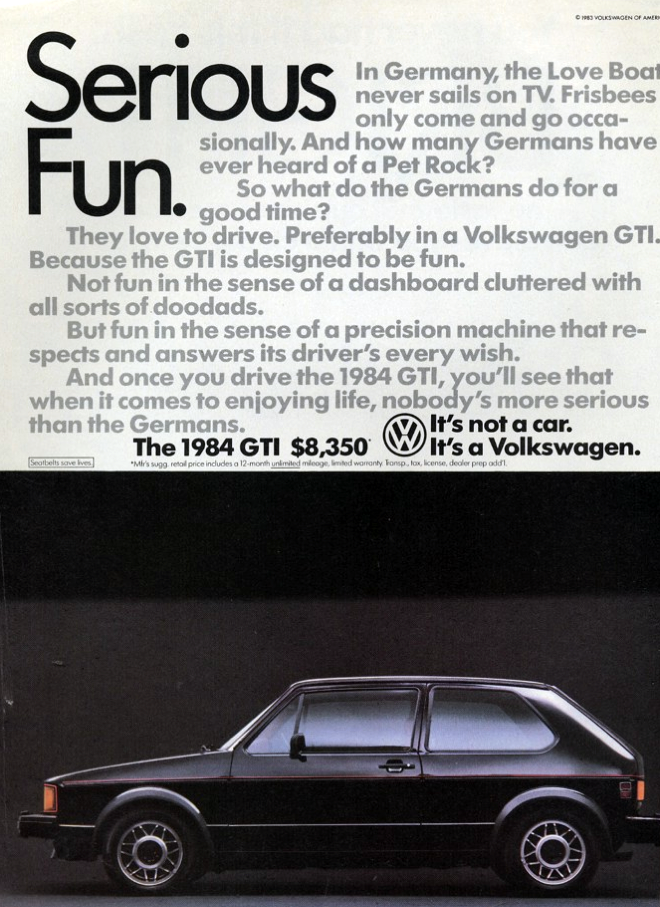 All Rs come with three drive modes: Normal, Individual, and Race, which alter such things as steering weight and transmission shifts. The most interesting is "Individual," as it allows you to tailor settings to your taste rather than having to take whatever the factory thinks you'll like. For instance, you can choose the snappy shifts of Race mode with the lighter steering of Normal mode. The R with DCC and Navigation adds a Comfort setting, which softens suspension damping and adds another customizable option, and also stiffens the Race setting. We found significant enough differences between the settings to make adjusting them worthwhile.
And then there's the powertrain. If you wondered why—after the glowing handling evaluation—we started this "how does it all work" section with the qualifier, "Overall," this is your answer.
Under normal driving conditions, we have no complaints; the engine is powerful and well mannered for a high-strung turbo, and the transmission provides quick downshifts at speed. But VW says the R with automatic can run the 0-60-mph dash in a blistering 4.9 seconds, and it was when trying to substantiate that claim that we ran into a "catch."
Like many current performance cars with an automatic, the R includes a Launch mode. Engaging it takes a few steps—and possibly a search through the owners manual. Once engaged, you hold the brakes while pressing the throttle to coax about 3200 rpm out of the engine, and then release the brakes while nailing the gas. And doing so indeed provides an explosive launch that makes us believe the 4.9-second claim.
Trouble is, that "explosive launch" isn't something you'll be able to access without some forethought, as out of Launch mode, things aren't quite so immediate. In fact—at least on the preview cars we drove—nailing the gas from a stop resulted in a bit of delay before anything happened, and then progress was somewhat halting at first, followed within a couple of beats by the "explosive" part. VW says the upcoming manual-transmission version takes 5.2 seconds to reach 60, but we'd guess that's probably quicker than an automatic out of Launch mode. Although we didn't have an opportunity to test a manual version, other VW manuals—including one in a recent GTI—have been an absolute joy to drive.
The bottom line is, few cars provide the 2015 Golf R's combination of performance, refinement, and utility at anywhere near its price. It may not be a car that's famous (beyond the go-fast crowd, at least), but it certainly shines brightly enough to be a star.
Could Wilt Chamberlain have fit in a Beetle?
2015 VW Golf R