2017 Honda Civic Si Sedan
Class: Compact Car
Miles driven: 182
Fuel used: 5.6 gallons
Real-world fuel economy: 32.5 mpg
CG Report Card
Big & Tall comfort ratings are for front seats only. "Big" rating based on male tester weighing approximately 350 pounds, "Tall" rating based on 6'6"-tall male tester.
Room and Comfort
A-
Power and Performance
B+
Fit and Finish
B
Fuel Economy
B
Value
B+
Report-card grades are derived from a consensus of test-driver evaluations. All grades are versus other vehicles in the same class. Value grade is for specific trim level evaluated, and may not reflect Consumer Guide's impressions of the entire model lineup.
Big & Tall Comfort
Big Guy
B
Tall Guy
B
Driving mix: 70% city, 30% highway
EPA-estimated fuel economy: 28/38/32 (city, highway, combined)
Base price: $23,900 (not including $875 destination charge)
Options on test vehicle: None
Price as tested: $24,775
Quick Hits
The great: Powertrain, ride/handling balance, fuel economy

The good: Visibility, rear-seat room, cabin storage
The not so good: Control layout, limited feature availability

2017 Honda Civic prices and model availability
Rick Cotta
Although I've never figured out what "Si" stands for, I certainly understand what it means.
Honda first applied the suffix to sporty versions of its pedestrian Civics and two-seat CRXs back in the 1980s, and although (or perhaps, because) it's been used only sporadically since, many of those so christened have become cult cars of sorts, combining inherent Honda goodness with a surprisingly sporting personality.
Most recently, the Si badge returned for 2017 to bless a hot-rodded version of the Civic that was redesigned last year. While its stablemates must make do with a 2.0-liter four producing 158 horsepower or 1.5-liter turbo making 174, the Si ups the ante with a "tweaked" version of the 1.5 turbo making 205 horsepower, along with a mandatory 6-speed manual transmission, upgraded brakes, sport-tuned suspension, and 18-inch wheels.
The result of all this is a transformation of sorts. While the "regular" Civic is a perfectly pleasant conveyance, it's not really sporty, even with the optional 1.5-liter turbo under hood. No such complaints with the Si.
Test Drive: 2016 Volkswagen Golf GTI SE
In many circles, "torque steer" is an ugly phrase. Typically only induced in front-drive cars with a fair amount of power — and then only when the driver actually uses it — its resulting side-to-side sawing of the steering wheel (and sometimes, the car itself) when accelerating under hard throttle can be a bit annoying if you're not used to it. But to many of us, it just adds to the fun.
The same can be said for non-linear throttle response. Turbocharged engines are famous for suffering a slight delay in power deliver after mashing the throttle to the floor, which often results in suddenly producing more power one second than there was the second before. For better or worse, this tendency has been excised out of most that are used in more "civilized" models. But the Si isn't civilized. Nope; the Si is perfectly happy to deliver a sudden explosion of power immediately followed by enough torque steer to have you flailing your arms in course correction, and while many other 4-cylinder engines seem to fight against building revs, the Si seems to relish it. If that's not the kind of driving involvement you find entertaining … well … that's why Honda also makes all the other Civics. Yep … just for you.
Test Drive: 2017 Mazda 3 Grand Touring
But there are a few more elements of the Civic Si that greatly add to its charm. First and foremost is its snicky, short-throw shifter — one of the slickest I've experienced of late — and its light but easily modulated clutch.
And then there's the brakes. It's not something one typically notices until you drive a car with really strong ones, but those in the Civic Si activate almost immediately upon touching the pedal and seem to amplify whatever pressure you place on it.
One other thing I really appreciated about the Si was its ride/handling balance. Too many factory "tuner cars" of this nature throw ride quality out the window in the quest for racetrack handling, but the Si — mercifully — isn't one of them. That's not to say it doesn't feel plenty sporty (or that a racetrack session — which accounts for about 1/100,000th of my lifetime driving miles — wouldn't have me longing for a stiffer set-up), but it also exhibits a surprisingly compliant ride, a combination I much prefer for day-to-day livability.
Speaking of livability, the Si benefits in this regard from the fact that it is, after all, a Civic. Thus it shares its siblings' good rear-seat room (my 5'9 frame fits with room to spare, even with the seat ahead pushed all the way back), fine overall visibility (though the side pillars are a tad thick), a 180-degree rearview camera (a rare nicety in this class), and a huge amount of interior storage space that includes roomy glove and console boxes along with a large forward console bin over another one snuck in underneath.
Test Drive: 2017 Nissan Sentra SR Turbo
So the Civic Si is easy to live with and a blast to drive. But does it have any shortcomings? Well … yes — many likewise shared with its less-sporting line mates.
Honda has taken a lot of heat over its "knobless" infotainment systems, something the company is gradually correcting. (During the reveal of the redesigned 2018 Accord, for instance, it was specifically — and almost jokingly — pointed out that gen-u-ine knobs had been re-employed to once again control volume and tuning functions.) Although I'm admittedly one of the detractors, I also have to admit that the combination of having all your stations preselected, getting used to using the redundant steering-wheel controls, and just becoming more familiar with the system (as an owner would) makes it a little less aggravating to use. But still ….
That also goes for the climate controls, which have knobs for temperature adjustments, but you have to go into the touchscreen to adjust fan speed and mode. Knobs for the latter two — something that used to be the norm — would likewise be an improvement.
Three other things. First, front legroom might be tight for taller folks, the USB and 12-volts plugs in front are inconveniently placed in the lower console bin where they're difficult to reach, and the folded rear seat backs rest about two inches above the level of the trunk floor, the "step" making it harder to slide long items forward.
Also, although the Si comes fairly well equipped — with the standard-feature list including Apple CarPlay/Android Auto and satellite radio — options are very limited. For instance, you can't get many of the high-tech safety features offered on other Civics, nor can you get an automatic transmission.
Compare its raw specifications to some competing performance compacts, and the Si doesn't really stand out. But as an overall package, it's really very attractive, and certainly merits wearing the legendary Si badge.
Damon Bell
Funny how context can change your perspective. It's always a treat to drive a new-generation Honda Civic Si for the first time, but this time around the hotted-up compact-car category has more legit contenders than in years past. The Volkswagen Golf GTI is better than ever. Hyundai recently introduced the surprisingly engaging Elantra Sport sedan, and a similar Elantra GT Sport hatchback is set to launch by the end of this summer. Ford has the 252-hp Focus ST and, for 2017 at least, also offers the pint-sized 197-hp Fiesta ST subcompact. If you'd like to step a little further up the price ladder, Subaru offers the 268-hp, all-wheel-drive WRX. And, Honda itself is upstaging the Si with the impending introduction of the racetrack-ready, 306-hp Civic Type R hatchback.
The biggest thing the Civic Si has going for it against this crop of formidable rivals is price. At $23,900 to start, it's at least a grand or two cheaper than many of its competitors, and that king-of-the-hill Type R has a price tag to match: it's a full 10 grand more expensive than the Si.
To some extent, however, you get what you pay for. The Si's interior is so-so cloth fabric, there isn't a whole lot that visually distinguishes the Si from the less-powerful Sport models, and it isn't available at this point with some of the niceties that its rivals offer. While I'm nitpicking, I'll mention that the Si isn't offered (at least not yet) in my favorite Civic body style—the practical, racy-looking hatchback.
I still love the Civic Si… it's just that there's a lot more out there competing for my affections these days.
2017 Real-World Fuel-Economy Champions: Top 10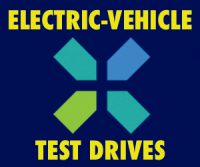 Auto Shows
Steve & Johnnie's Road Tests