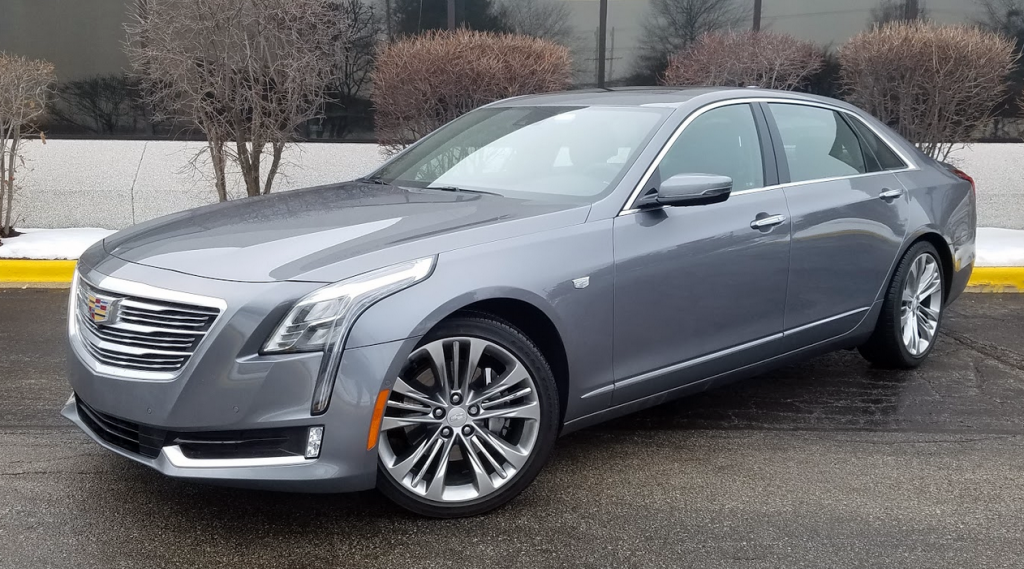 2018 Cadillac CT6 Platinum
Class: Premium Large Car

Miles driven: 322
Fuel used: 15.9 gallons
Real-world fuel economy: 20.3 mpg
CG Report Card
Big & Tall comfort ratings are for front seats only. "Big" rating based on male tester weighing approximately 350 pounds, "Tall" rating based on 6'6"-tall male tester.
Room and Comfort
A
Power and Performance
B+
Fit and Finish
A
Fuel Economy
B-
Value
B
Report-card grades are derived from a consensus of test-driver evaluations. All grades are versus other vehicles in the same class. Value grade is for specific trim level evaluated, and may not reflect Consumer Guide's impressions of the entire model lineup.
Big & Tall Comfort
Big Guy
B
Tall Guy
B-
Driving mix: 60% city, 40% highway
EPA-estimated fuel economy: 18/26/21 (city/highway/combined)
Base price: $88,295 (not including $995 destination charge)
Options on test vehicle: None

Price as tested: $89,290
Quick Hits
The great: Strong acceleration, hands-free functionality of Super Cruise system is a real "gee-whiz" feature
The good: Classy interior, well-designed gauge cluster
The not so good: Some awkward controls
More CT6 price and availability information
John Biel
Today, perhaps even at the very moment that you're reading this, automakers around the world are knocking themselves out to come up with cars that will be able to drive themselves. How are they faring? Well, for now, the so-called self-driving car needs a human to help it get around.
If you're the type who's unnerved by the rise of the machines, take some solace in that. While it lasts.
What's got Consumer Guide® going all sci-fi just now is its test of a 2018 Cadillac CT6 sedan with the new Super Cruise system. This hands-free, almost-autonomous driving aid can essentially control the car during highway travel. Super Cruise uses various sensors to "see" the road and surrounding traffic, and manages steering, acceleration, and braking to maintain speed and position in a given lane. Except for some early production cars, it is standard in the top-level Platinum model and a $5000 option for the Premium Luxury job that's a step down.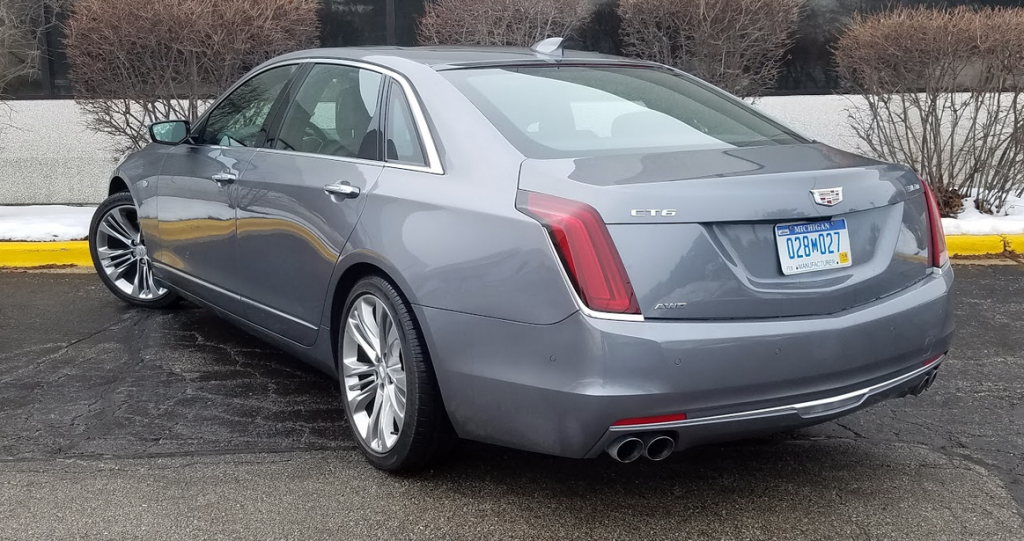 Steps to Hands Free Driving: Autonomous Driving Levels Explained
Super Cruise doesn't work on surface streets, and it won't change lanes. (For all we know, it also doesn't do windows and it wants two weeks off with pay a year.) Furthermore, when in doubt, it promptly hands off responsibility for the vehicle's operation to the multicelled warm-blooded organism in the left-front seat.
That same sentient bio unit decides whether Super Cruise is needed in the first place. The press of an opposable thumb upon a button on the left side of the steering-wheel hub activates the system—albeit when the device is good and ready. It isn't available at the instant the car enters a highway, but seems to need a few moments to confirm that the CT6 is on a road with clear markings that it can follow. When Super Cruise does kick in, a light bar in the upper portion of the steering-wheel rim glows bright green, and stays on while the system is engaged. Disengagement triggers a blinking red light in the rim and, for good measure, forceful vibrations through the seat cushion that no meat bag with functioning nerve endings will be able to ignore.

With adaptive cruise control integrated into the system, a Super Cruise CT6 slows or accelerates (up to the preset limit) in relation to the traffic directly ahead. During this tester's run with Super Cruise during the early throes of the afternoon rush hour, the car encountered one knot of traffic that came to a brief halt. The CT6 made a full and unhurried stop, held its position for the duration of the delay, then started off again and regained speed, all without human agency.
Super Cruise keeps the car from wandering beyond the bounds of the lane into which it's been driven. The mammal-in-chief behind the wheel must execute lane changes, but once that's done the system automatically resumes control as soon as it's comfortable with its new surroundings.
Test Drive: 2017 Cadillac CT6 Plug-In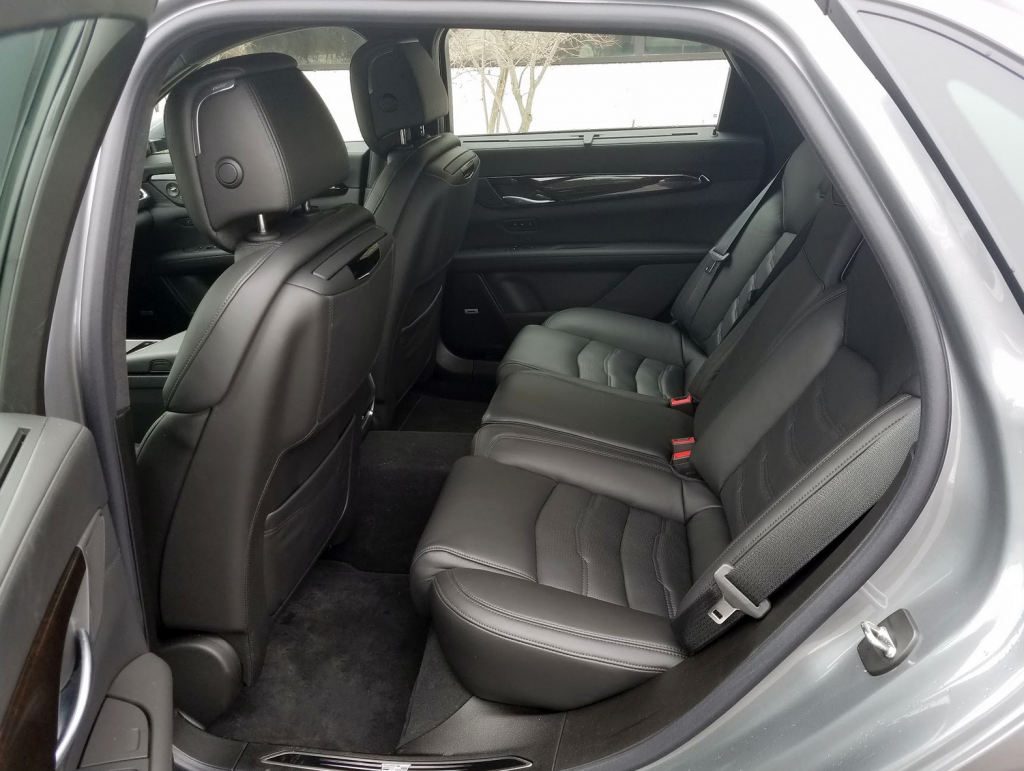 All the while, driver becomes passenger, arms resting and right foot off the pedals. You might be tempted to think, "Cool! 'Me' time," but that's not really practical. The system is supposed to monitor driver attention; looking away for too long—perhaps to send a "Look ma, no hands" text message?—risks causing Super Cruise to shut down (though this reviewer had no luck in several furtive attempts to trick it into surrendering control). Plus, there's always the unexpected that might arise. At one point near the end of my expressway run, Super Cruise suddenly switched off. Perhaps it got confused by massing traffic ahead and to the sides, or maybe the necessary road markings were unclear or absent at this point—in daylight and good weather it should be noted, but in that instant the helm was all mine again without foot to pedal or hand to wheel. It's a good thing I didn't have a fish sandwich in one paw and a mint-green milkshake in the other just then.
Super Cruise isn't the autonomous-driving experience that is the global auto industry's latest holy grail. It is a step along the way to that goal. This writer's response to it can be described as tempered amazement. To see it work is a true mind-blower, but considering how attentive you have to be to it, you might as well just be driving with hands, feet, and—hopefully—mind already in place to react to any surprise situation.
In addition to Super Cruise, CG's test car stood out from CT6s it tested in recent years by virtue of being a luxury-packed Platinum with a 3.0-liter twin-turbocharger V6. (A less-expensive naturally aspirated 3.6-liter V6 is also available in the Platinum.) The transmission is an 8-speed automatic. There is fine power overall from the 404-horsepower twin-turbo mill, but this reviewer did run into an odd thing or two, like a longer-than-expected wait for a downshift when quickly going from rolling start to three-quarters throttle. Fuel mileage from his 115-mile test stint with 45 percent city-type driving was 21.0 mpg, which matches up with the EPA's combined city/highway estimate of 21 mpg.
Cadillac Super Cruise? GM Had Autonomous Driving Nailed in 1956
The test car came to $89,290 with delivery. There are few options for the Platinum, and CG's example had none, but there's little more a buyer could want. Adaptive Magnetic Ride Control suspension and Active Rear Steer help give the CT6 a reputation for good handling in the large luxury-sedan class. Safety and technology features include Pedestrian Collision Mitigation, Enhanced Night Vision, surround-view cameras, and wireless charging. The rearview mirror displays a camera image with a wider field of vision than a conventional mirror. Semianiline leather covers the seats—heated and cooled in front, and heated and power adjustable in back—the climate system is 4-zone, and the audio system is a Bose Panaray with 34 speakers. Rear passengers have access to a dual-screen entertainment system.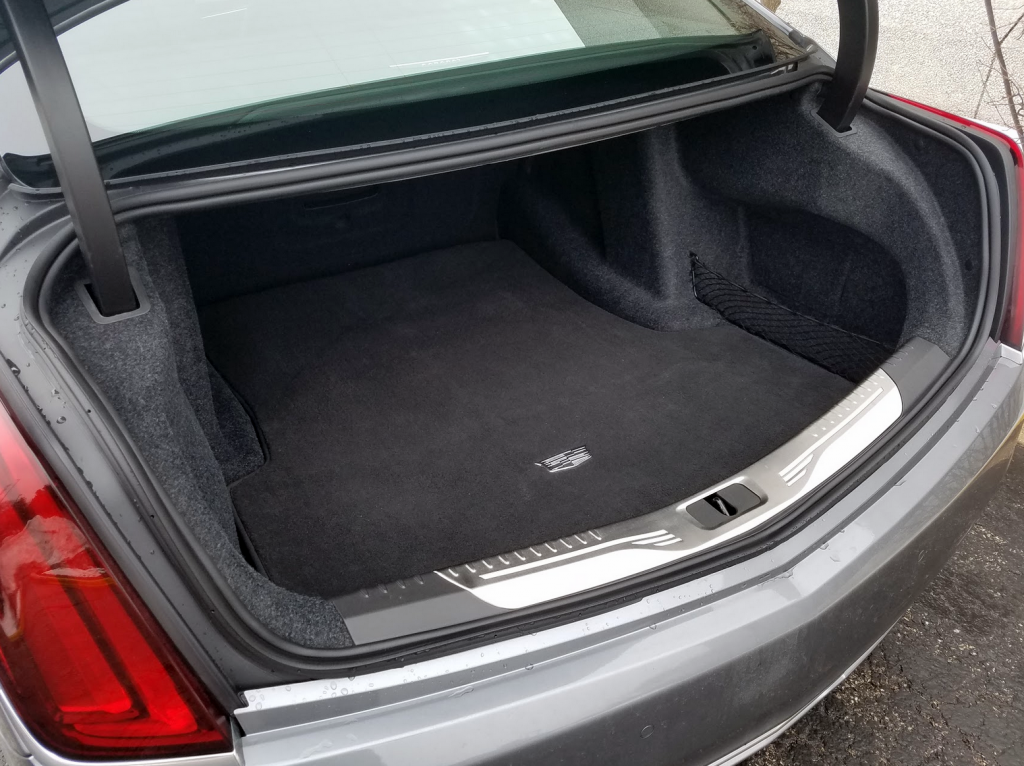 The machines may indeed seize the tasks of mobility one day (no guarantees). Until then, the Cadillac CT6 Platinum is a nice way to enjoy still being atop the motoring food chain.
Damon Bell
Driving this Cadillac CT6 is the first time I've piloted a vehicle with any real autonomous capabilities, and it feels like something of a milestone. I could envision telling my grandkids (if I end up getting grandkids) about this car some day.
Though the Super Cruise system is obviously limited in its capabilities—it only works on controlled-access highways, and it's restricted by weather conditions and other factors—it's still an impressive first step. I was struck by how simple the system is to activate once the prerequisite conditions are met—simply press a button on the steering wheel, watch for the green light at the top of the steering wheel to illuminate, and you're good to go.
Activating the Super Cruise system doesn't mean you can kick back and take a nap, but it does enable you to relax a bit in the driver's seat… maybe twist the cap off a bottle of water and take a drink, or focus a little bit more on your cell-phone call, or just take in a bit more of the scenery around you instead of being 100-percent focused on the road ahead. As long the system's steering-column-mounted camera sees that your head is pointed forward, Super Cruise will take care of the tasks of holding a steady speed, braking if necessary, and keeping the car centered in its lane. Even though you always have to be ready to take over control of the car if necessary, Super Cruise can free up a useful amount of your brain space for other tasks—or no tasks at all.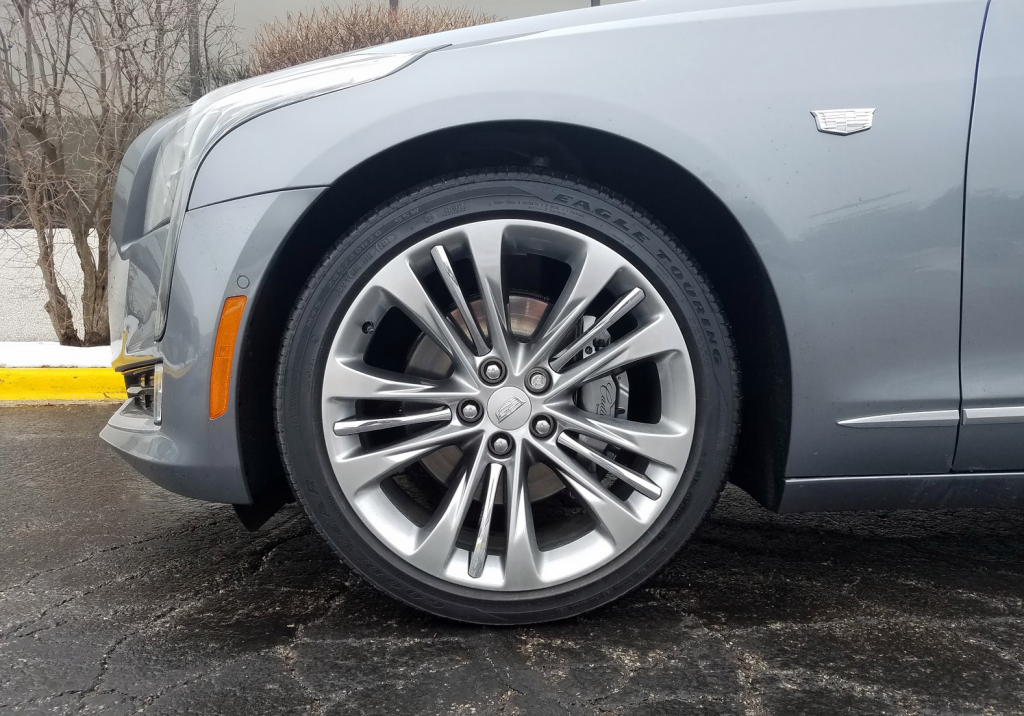 Super Cruise's self-steering system isn't as smooth as an attentive human driver—I occasionally felt a slight "ping-pong" effect as the car corrected itself back and forth off of the left- and right-hand "borders" of its road lane. It was pronounced enough to be noticeable, but not enough to be annoying. During my test, I was somewhat surprised I was able to successfully use Super Cruise at night, on damp streets, in a light "spitting" rainfall—I would have guessed those conditions would have upset the sensors. However, I was less successful the next day, when bright mid-morning sun seemed to cause the system to turn off frequently enough that I gave up trying to use it.
In a world where the latest iPhone costs more than $1000, the Super Cruise system's $5000 price tag doesn't seem unreasonable, at least not for the early-adopter, first-on-the-block types. Truly autonomous automobiles have many roadblocks to clear before they can be adopted in any real, widespread way, but the Cadillac CT6's Super Cruise system provides a tantalizing taste of what's to come.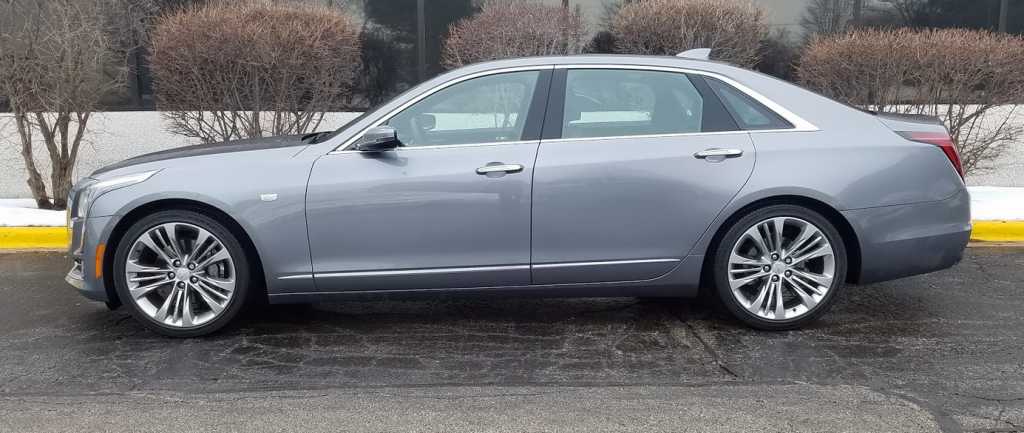 Cadillac Super Cruise Reminiscent of KITT from "Knight Rider"